Redwerk's Clients Around the World
United States
New York

35 %

New Jersey

3 %

Massachusetts

12 %

North Carolina

3 %

Texas

12 %

Louisiana

3 %

Colorado

6 %

Kansas

3 %

Florida

6 %

Illinois

3 %

California

3 %

Missouri

3 %

Arizona

3 %

Pennsylvania

3 %

Washington

3 %
Europe
Germany

32 %

Italy

4 %

UK

8 %

Denmark

4 %

Netherlands

8 %

Austria

4 %

Finland

4 %

Romania

4 %

France

4 %

Malta

4 %

Portugal

4 %

Greece

4 %

Ireland

4 %

Georgia

4 %

Spain

4 %

Switzerland

4 %
Canada
Quebec

60 %

Ontario

20 %

British Columbia

20 %
Middle East
Israel

60 %

Saudi Arabia

20 %

United Arab Emirates

20 %
Africa
Nigeria

50 %

Kenya

25 %

Zambia

25 %
Australia and Oceania
New Zealand

67 %

Australia

33 %
Recruit
Wilmington, DE, United States
Recruit is a recruiting platform that leverages multimedia and empowers its users to communicate effectively.
My Bike Valet
Somerville, MA, United States
My Bike Valet offers unconventional bicycle parking systems for individual, corporate, or public parking. Its bicycle storage compartments are space-efficient, secure, and easily accessed through an app.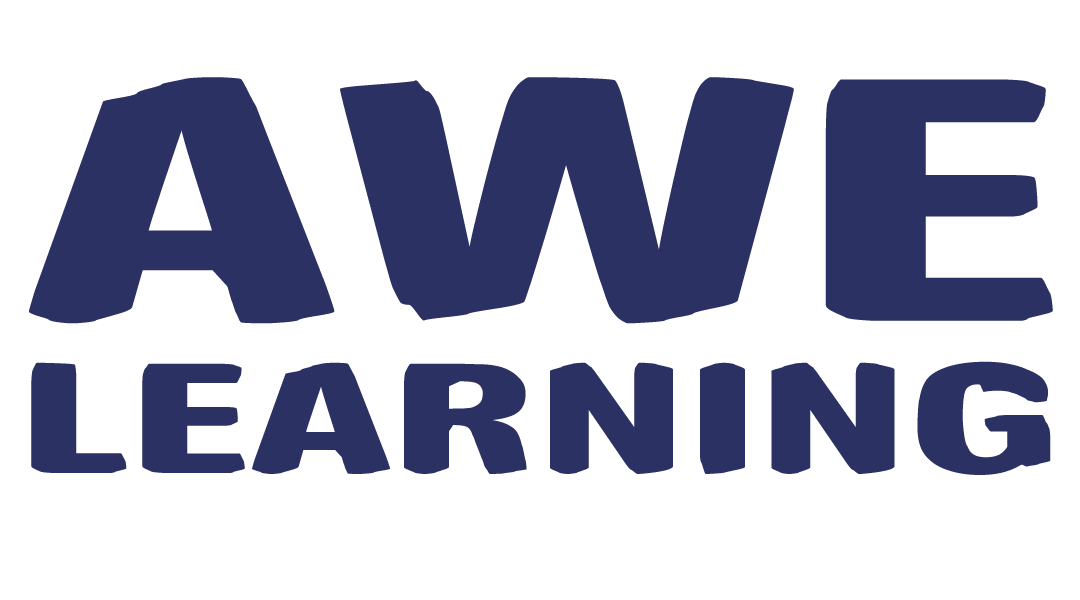 AWE Learning
Chester, PA, United States
AWE Learning provides comprehensive digital learning and literacy solutions for early childhood education. They serve public libraries, Head Start programs, child care centers, and other organizations that provide educational services to young learners.

C!A
Kansas City, MO, United States
C!A helps government agencies overcome challenges, deliver services more efficiently, and regain production capacity through innovation. Its e-government platform allows processing citizens' requests faster while monitoring progress on each case.

Kooky
Zürich, Switzerland
Kooky is the digital reusable system, which is based on the needs and behavior of consumers. The simplicity of the idea is genius: SCAN > DRINK > DROP.
Killer Bee
Dunedin, New Zealand
Killer Bee provides digital solutions to increase the margin for construction material businesses worldwide.
Encode
Athens, Greece
Encode delivers a cutting edge Security Analytics & Response Orchestration platform and best of breed Cyber Security Operations and Services, empowering organizations with early warning and adaptive response capabilities against advanced cyber threats.
Evolv
San Francisco, CA, United States
Evolv Technologies helps brands drive more revenue using the power of AI technology perfecting their online customer experiences.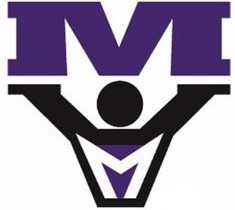 Mass Movement Inc.
Foxboro, MA, United States
Mass Movement Inc. offers line-haul transportation for shipping fitness equipment from the place of manufacture to distribution centers throughout the United States and Canada.

Universal Music Group
New York, NY, United States
Universal Music Group (UMG) is the global music leader with strong market positions in recorded music, music publishing, and merchandising.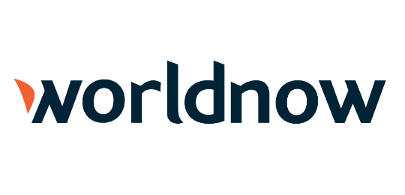 WorldNow
New York, NY, United States
A renowned digital media company, which develops content management systems, advertising solutions, and streaming video platforms designed for local news broadcasting companies.
Eurel Informatica SpA
Rome, Italy
Eurel Informatica Spa, founded in 1986, is a leading company in Europe in implementing electronic voting systems and digital solutions for the Public Administration with major institutions such as the European Parliament and the Italian and Albanian Parliaments as customers for its electronic voting systems.
Quandoo
Berlin, Germany
Quandoo is an online restaurant reservation platform that helps to search, find and reserve restaurants in real-time.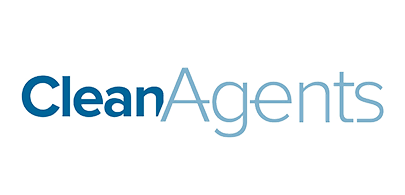 Clean on Demand UG
Berlin, Germany
CleanAgents is a platform where you book cleaning services on demand. The platform gives technical possibility to accept orders from consumers registered on the platform and on the other side cleaners can recieve these orders independently with esatablished deals.

Gooroo
New York, NY, United States
Gooroo is an online solution to match the right tutors and students based on their profiles and expectations, allowing to find each other in an easy and convenient way.

The Montreal Office
Montreal, QC, Canada
The Montreal Office is a company that provides creative communication, PR, social media, public relations and broadcast production services for the Quebec market.

Searchturbo
Berlin, Germany
Searchturbo is a search engine building platform that provides smart mobile services at scale to drive substantial revenue to partners.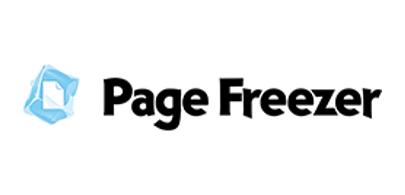 PageFreezer
Vancouver, BC, Canada
PageFeezer.com is an industry-strength web based service for managing, archiving, retaining, and replaying dynamic web content and social media.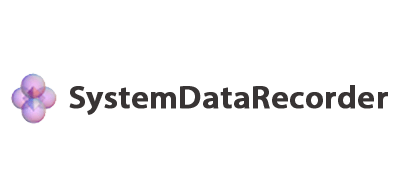 SDR Dynamics Oy
Espoo, Finland
SystemDataRecorder is a tool for performance analysis, system sizing, and capacity planning in challenging business environments.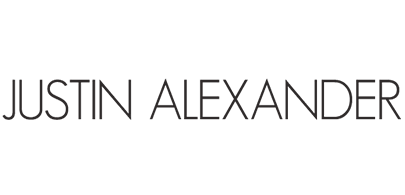 Justin Alexander
New York, NY, United States
Justin Alexander Bridal is a designer and manufacturer of mid-to-high end wedding gowns, wedding dresses and wedding fashion operating a large online store.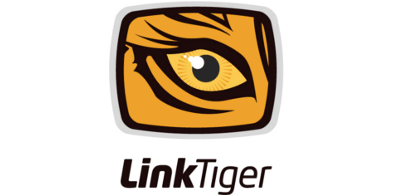 Linktiger
Toronto, ON, Canada
Linktiger is a technology startup on a mission to provide an easy-to-use tool that locates broken links on websites.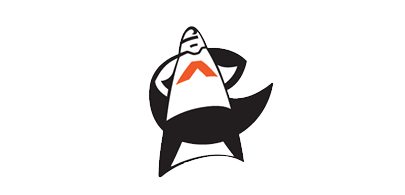 Animatron
Boston, MA, United States
Animatron is a simple and powerful online tool that allows you to create stunning HTML5 animations and interactive content.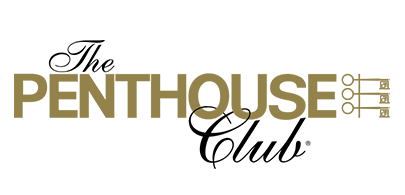 Penthouse Clubs
Miami, FL, United States
Penthouse Clubs is a worldwide franchise brand of premium class adult entertainment establishments.

GEMS Education
New York, NY, United States
A pioneering education company which is an international network of award winning schools in the US, Europe, Middle East and Asia.
M3 Glass Technologies
Irving, TX, United States
M3 Glass Technologies is a global leader in producing and shipping of custom fabricated glass products.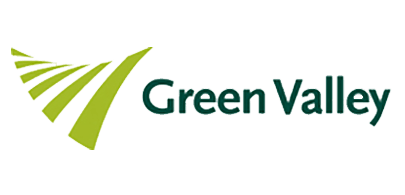 Green Valley BV
Delft, Netherlands
Green Valley BV is one of the top e-government solutions providers in the Netherlands and Belgium. Their specialized, government standard-compliant CMS is used by hundreds of cities and counties, non-profit organizations and companies, as well as in the foreign missions of the kingdom of the Netherlands.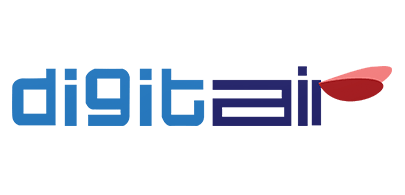 Digitair
Bucharest, Romania
Digitair Servicii Informatice SRL is a leading Romanian mobile application developer and provider of integrated mobile marketing solutions, as well as a premium content creator and publisher.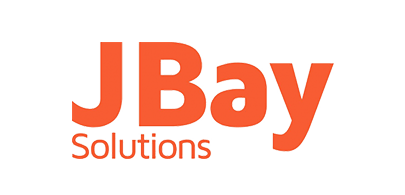 JBay
Lisbon, Portugal
JBay Solutions is a Java- and Open Source-oriented software development service provider.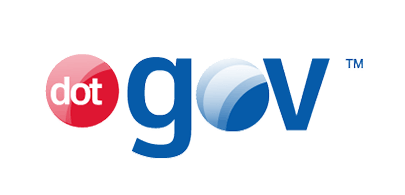 DotGov, Inc
Seattle, WA, United States
DotGov is a Gov 2.0 start-up company on a mission to create tools and deliver applications that change the way citizens interact with their local governments and cities.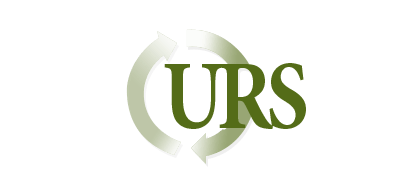 Utility Revenue Services
Denver, CO, United States
Utility Revenue Services is a utility consulting company that audits third party utility billing vendors with the objective of revenue optimization.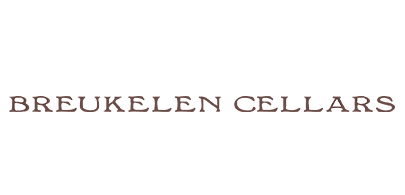 Breukelen Cellars
New York, NY, United States
Breukelen Cellars is a wine shop and art boutique in the heart of Brooklyn, NY.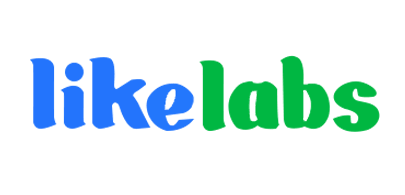 Like Labs
Moscow, Russia
Like Labs is a user-friendly application for the iPad that allows visitors in a public place to instantly create and share a review with others via social media, email and SMS.
Fanmetrix
Montreal, QC, Canada
Fanmetrix is the first and only platform built to involve sports fans by capturing their opinions and feelings, transforming them into comprehensive and credible metrics in order to influence teams and ultimately change the game.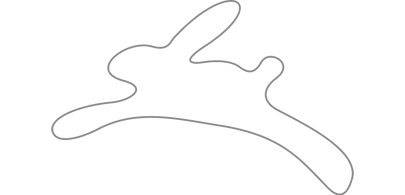 Freenet
Open Source, Global
Freenet is free software which lets anonymously share files, browse and host websites, and chat on forums, without fear of censorship.
OpenTeams
Austin, TX, United States
OpenTeams is an online marketplace that makes it easy for organizations to connect and transact with the people that write and lead open source projects.
BengalFox
Oakland Park, FL, United States
BengalFox provides warehousing, packaging, and distribution services to businesses worldwide. It has its own distribution center from where products are shipped globally.

Cakemail
Montreal, QC, Canada
Cakemail is an email marketing app & API. It allows businesses to send responsive and personalized emails, avoid rendering issues, import contacts easily, perform customer segmentation, and manage user consent.

ProZorro
Kyiv, Ukraine
ProZorro is the Ukrainian government e-procurement and collaboration platform enabling open access to all public tender announcements. It is designed to foster transparent and fair competition among businesses aiming to supply goods and services to government entities in Ukraine.
Borjomi
Tbilisi, Georgia
Borjomi is a brand of naturally carbonated mineral water from springs in the Borjomi Gorge of central Georgia. It also has a subsidiary, Restoguide, familiarizing tourists and locals with the Georgian national cuisine.
Caesium
Berlin, Germany
Caesium is a startup marketplace that helps clients, freelancers, and teams to find each other and work on joint projects. It offers functionality for posting and viewing gigs, customer communication, collaboration, time-tracking, and payment modules.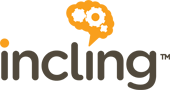 Incling
London, United Kingdom
Incling is a SaaS platform giving research and marketing teams a range of tools to optimize consumer experiences. It enables remote usability testing, tracking consumer attitudes and behaviors, evaluating concepts, conducting polls, creating rich media, among other options.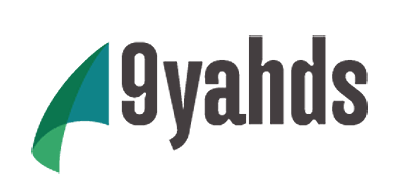 9yahds, Inc
Boston, MA, United States
9yahds is a provider of process automation software as a service that allows to build, use and track business processes in the cloud.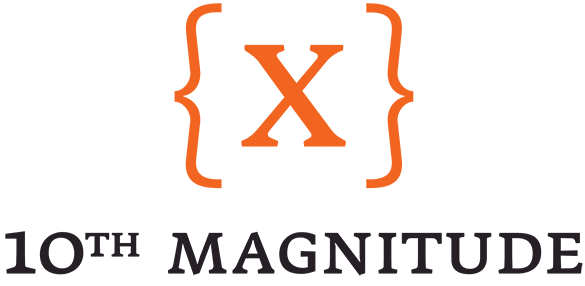 10th Magnitude
Chicago, IL, United States
10th Magnitude helps businesses transform with innovative, cloud-based solutions that harness the power of Microsoft Azure.
Market Beyond
Tel Aviv-Yafo, Israel
Market Beyond provides Fortune 500 brands and online retailers with actionable, real-time, product-level insights to increase their market share.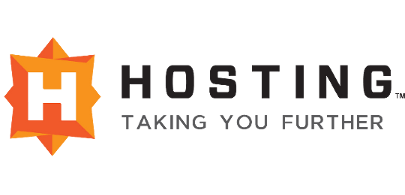 Hosting.com
Denver, CO, United States
Hosting.com is a hosting provider that builds and operates high-performance clouds for business-critical applications.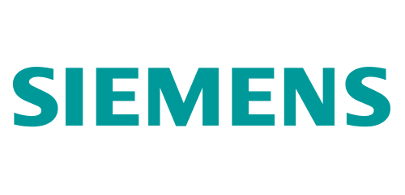 Siemens
Berlin, Germany
Siemens is Europe's largest engineering company and maker of industrial automation and medical diagnostics equipment.
Frankly
New York, NY, United States
Frankly is a platform to create, distribute, analyze and monetize content across all digital properties on web, mobile, and TV.

Keating
Marysville, KS, United States
Keating is a brokerage firm that provides intelligent brokering and underwriting services in all 50 US states.

True Interaction
New York, NY, United States
True Interaction is a technology agency that uses a mix of application development, e-commerce, marketing, automation and AI for design, improvement and maintaining software products.
Kargo
New York, NY, United States
Kargo is a company that provides brands, agencies, and advertisers with a transparent, brand-safe mobile environment.
Hungry
New York, NY, United States
Hungry is a full-service digital and technology agency based in New York.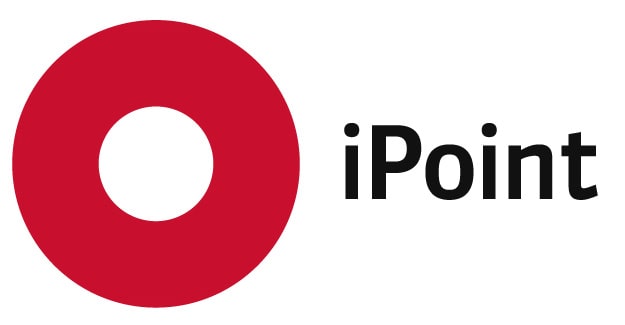 iPoint Systems
Reutlingen, Germany
A leading German provider of consulting and software solutions for social and environmental compliance of products, and sustainability.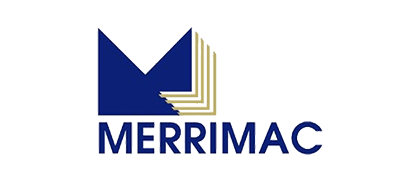 MerriMac Industries
West Caldwell, NJ, United States
Merrimac Industries, Inc. is a leader in the design and manufacture of RF Microwave signal processing components and subsystem assemblies for the worldwide Defense, Satellite Communications, Commercial Wireless and Homeland Security market segments. Was acquired by Crane Aerospace and Electronics is 2010.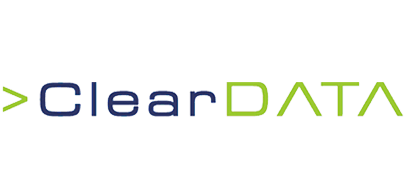 ClearDATA
Tempe, AZ, United States
ClearDATA is the nation's fastest growing healthcare cloud computing company. More than 300,000 healthcare professionals rely on ClearDATA's HIPAA compliant cloud computing infrastructure to protect their patient data and critical applications.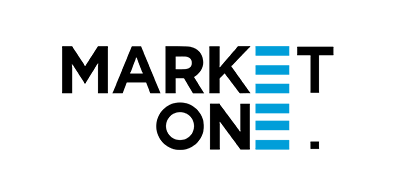 MarketOne
Boston, MA, United States
Marketone provides marketing services that deliver sales results. Among services of the company are integrated demand generation, telemarketing services provider, digital marketing agency, technology services, data bureau, marketing systems integrator and business consultancy.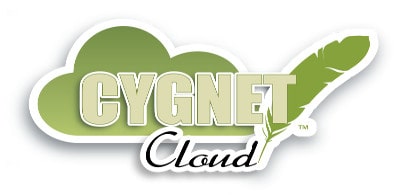 Cygnet
Sliema, Malta
Cygnet is a vendor of a collaborative cloud application, which allows users and/or organisations work together on achieving their collective goals, in an efficient and easy manner. The use of Cygnet Cloud creates a collaborative working environment, irrespective of geographical location.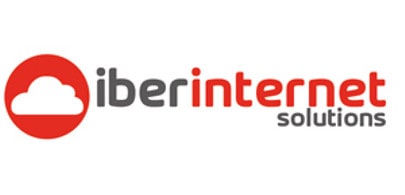 IberInternet
Malaga, Spain
IberInternet is a vendor of an online tool used to create, edit and promote native mobile applications for iPhone, iPad, Android and WebApps (HTML5), without programming knowledges. The fastest and cheapest way to build professional apps.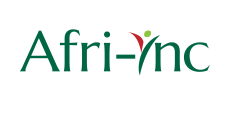 Africa Incubator
Tokyo, Japan
Africa Incubator Ltd. provides ICT and strategic management services for companies in East Africa and Japan. Its main product a sales automation software that includes customer relationship and sales force management solutions for supermarkets and kiosks. The company is based in Tokyo, Japan with an additional office in the East Africa.
HOMAG AG
Schopfloch, Germany
The HOMAG Group is the world's leading provider of integrated solutions for production in the woodworking industry and woodworking shops.
Oxford Genetics
Oxford, United Kingdom
Oxford Genetics is a leading synthetic biology company focused on developing novel technologies to overcome the challenges associated with the discovery, development and production of biologics, gene therapies, cell therapies and vaccines.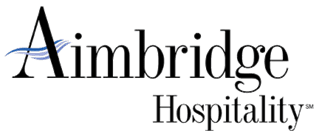 Aimbridge Hospitality
Plano, TX, United States
Aimbridge Hospitality is a multinational hotel management service for luxury and destination resorts, convention centers, and boutique/lifestyle hotels. It helps property owners with day-to-day operations, revenue management, business development, and asset stabilization.
AMSSPF
AMSSPF
Open Source, Global
AMSSPF (Anonymous Motivational System for Saving and Publishing files) is a blockchain solution for publishing and preserving socially significant content. The platform enables recording the authorship of each file and financially supporting people who host these files.
Gigmit
Berlin, Germany
Gigmit is a data-driven platform designed for matchmaking music professionals with bookers and A&R executives. The company is co-founded by the Creative Europe Programme of the European Union.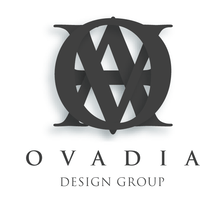 Ovadia Design Group
New York, NY, United States
Ovadia Design Group is an architectural interior design company specializing in high-end residential and commercial designs. It helps real estate owners tackle common interior design issues – from space and proportion challenges to material purchases and deliveries.

Babeldat
Eindhoven, Netherlands
Babeldat is a company that creates a solution for logistics, transport, and warehouse management.

Cantata Health
Austin, TX, United States
Cantata Health Solutions powers the electronic health record and financial management software for hospitals and behavioral health facilities.

Muskelhirn
Konstanz, Germany
Muskelhirn helps European companies hire qualified technical specialists; the company's main specialization is industrial and construction electricians from West Europe. The company solves all legal issues, organizes relocation and professional development to provide its customers with a full range of turnkey services.
Dataline Systems
Apopka, FL, United States
Dataline Systems, LLC is a privately held Florida corporation that provides business process outsourcing and financial services operations support. Dataline delivers solutions for financial services organizations that are customized for client goals and their respective needs.

HireQuest Inc.
Charleston, SC, United States
HireQuest Inc. is a publicly traded company that offers full-service recruiting and staffing services in more than 200 franchise branches across USA.

Vimo
Palo Alto, CA, United States
Vimo, doing business as GetInsured, is a leading provider of state-based marketplaces and related IT infrastructure for public sector healthcare. Its mission lies in making health insurance more accessible through SaaS technology.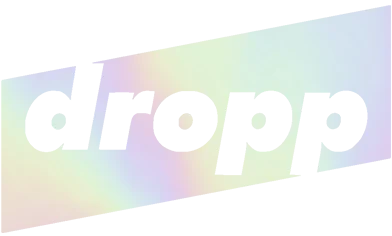 Dropp Inc.
New York, NY, United States
Dropp Inc. is a leading Web3 marketplace and development agency providing a broad range of cryptocurrency-related technical services. The company helps businesses build and govern DAOs, create shopatainment experiences, integrate NFTs in gameplay, grow tokenized communities, etc.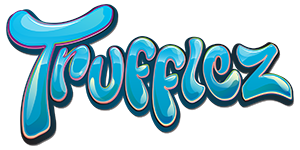 Trufflez
California, CA, United States
Trufflez is the number one cultivator and manufacturer of exotic cannabis products. Its TrufflezNFT project allows cannabis enthusiasts to enjoy a unique ownership experience and generate vested value.
Northeastern University
Boston, MA, United States
Northeastern University is a private research university established in 1898. It offers undergraduate and graduate programs across a global system of campuses and is a recognized leader in lifelong experiential learning.
Unfold
New York, NY, United States
Unfold is a world popular mobile app for creating engaging Instagram, Snapchat, and Facebook stories. It offers a collection of 25 beautiful, easy-to-use templates to design inspiring posts. 3 million users all over the world use this attractive app to create amazing stories every day.
Orderstep
Ballerup, Denmark
Orderstep is a provider of offer management software helping sales and customer care teams save time on calculating quotes, customizing orders, and follow-ups. It offers a built-in CRM, phone support, and integrations, among other features.

Complete Network
New York, NY, United States
Complete Network is an American IT support provider for small and midsize businesses. Their services range from reactive support and vendor management to network administration, cybersecurity consulting, and cloud solutions.
Squarespace, Inc.
New York, NY, United States
Squarespace is a leading website builder and hosting provider in the USA and beyond. It offers customizable templates for different industries and businesses with built-in subscription, scheduling, email marketing, and SEO tools. It also allows one to register their custom domain name and track the site's analytics, among other features.
Your Company

We would love to have you as a customer. Drop us a note and let's talk about how we can help your business prosper.
Another customer, whose office I visited, was #Gooroo, an online platform where you can request a private tutor for yourself or your school kid. #Redwerk team is proud to have developed their mobile app featured on #ProductHunt as N3 product of March 2019! The guys are moving to a newer and bigger office on Manhattan this Monday, hence I found them in the middle of packing up. Way to go, Gooroo, and godspeed!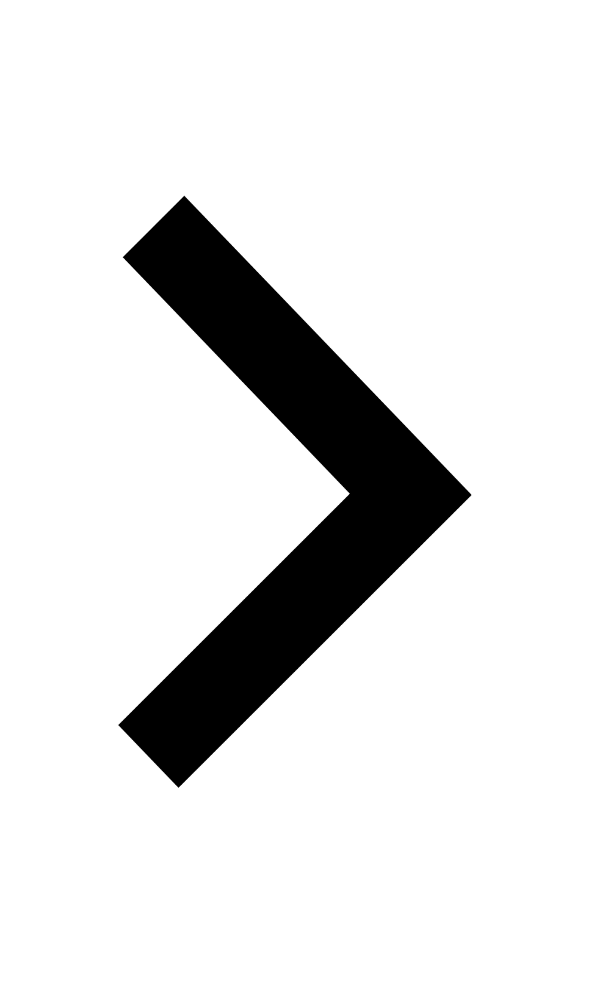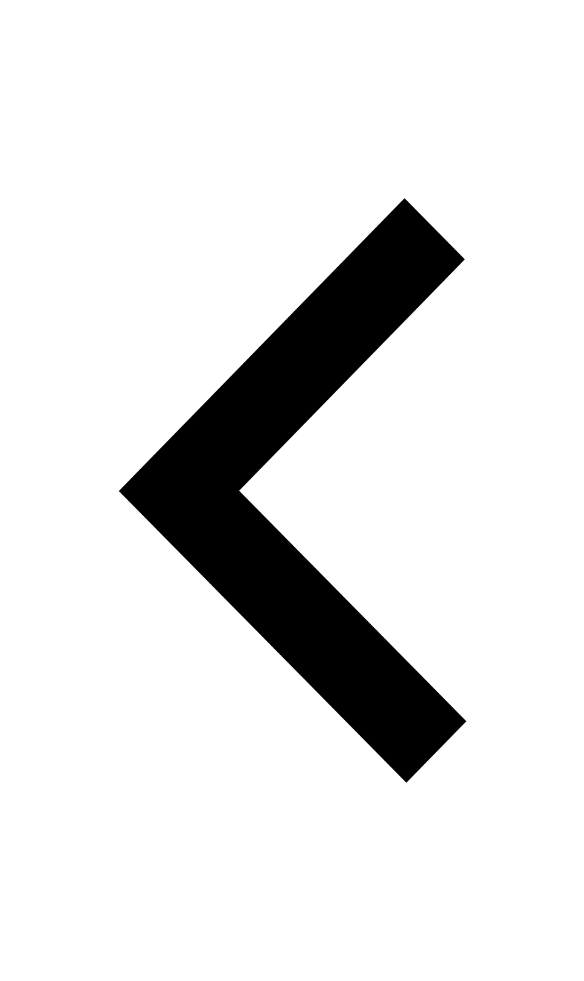 Join the ranks of our satisfied customers!
No matter where you are: in New York, Denver or Ontario, or in London, Berlin or Helsinki, Redwerk is always happy to be at hand for you.
250+
PROJECTS
ACCOMPLISHED
50M+
USERS OF SOLUTIONS
WE DEVELOP