Since 2005 Redwerk has been developing software-as-a-service solutions to our clients worldwide by bringing our expertise in implementing all necessary components, from actual development to efficient data storage and cloud hosting.
We take pride in our proficiency in building SaaS solutions for companies. Our experts have an excellent grasp on the real-world application of these SaaS products to address pressing customer concerns. Our SaaS development company helps your business save money on server maintenance costs and in-house recruitment while prioritizing product performance and customer satisfaction.
Modern companies now prefer web-based software to native apps. You can start your company's digital transformation with the perfect SaaS solution for customers, and this is where the help of Redwerk's SaaS developers comes in:
SaaS for startups — Starting with an MVP is always a safe bet. We'll process early adopters' feedback and grow your solution into a full-blown product.
SaaS for enterprises — No matter what platform you select for your next app, we'll make sure your product is scalable and user-friendly.
SaaS Development Services
With a solid product development portfolio, Redwerk offers a range of world-class SaaS solutions for our clients worldwide, from startups to large enterprises. Our capabilities cover everything, from wireframes and MVPs to mobile app development.
Selected Cases
Discover the SaaS projects created by Redwerk to learn more about our expertise.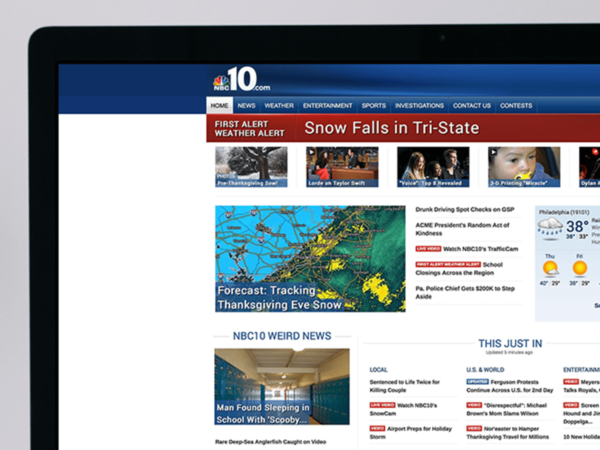 Refactored legacy SaaS for local TV channels watched by majority of US households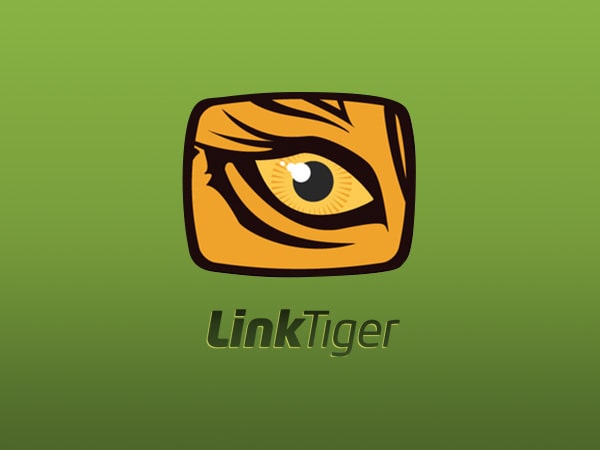 Built broken link checker capable of crawling 3M+ links and used by big names like Hosting.com
Microsoft
and US Department of Transportation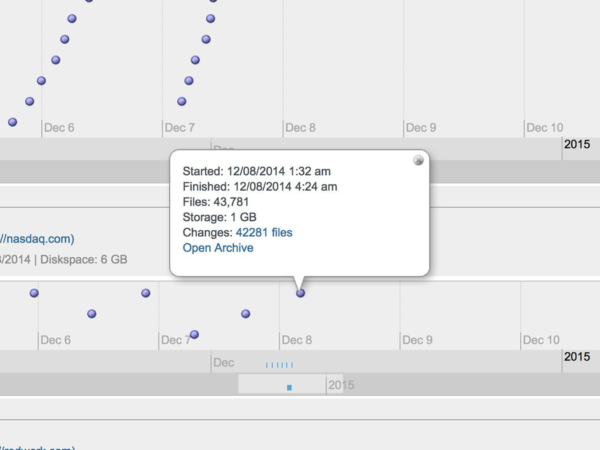 Developed website and social media archiving SaaS shortlisted as Red Herring Top 100 Global Finalist
Why Us
Time Accuracy
We always estimate time frames for each project. Due to the value we place on the client's time and ours, we execute a precise assessment of the project span so all the parties can calibrate their business schedule in accordance with their goals.
Team of Professionals
Our team of professional developers builds solutions to enhance your operations and satisfy your customers. It's crucial to have an experienced, highly skilled team handling your app development, which is precisely what we are here for.
Time Twisting
We live in various geographical locations with different time zones. Regardless, our company organizes each project in such a way that our in-house SaaS development team is always on call with our partners to discuss essential details in real time.
Cost-effective
We have an already established talent pool of mavens in SaaS application development; therefore, we charge no additional costs for assembling a new team and recruitment procedures for your project. Redwerk is your one-stop shop for custom software development as well as quality assurance.
Passion to Perform
Our company's approach to projects centers around commitment and bringing new digital solutions that transform people's lives. To this effect, we always dive into new projects with enthusiasm and proactiveness, offering daring ideas to deliver truly innovative products.
Fair Prices
Knowledge is as priceless as a strong, trust-fuelled partnership. That is why our clients enjoy fair prices for our development and testing services. We strive for maximum transparency and flexibility in everything we do. Our Time & Material model gives our clients total control of their expenses, with the option to customize the project scope based on the allocated budget.
Should You Outsource Development At All?
Learn 13 Reasons Not To!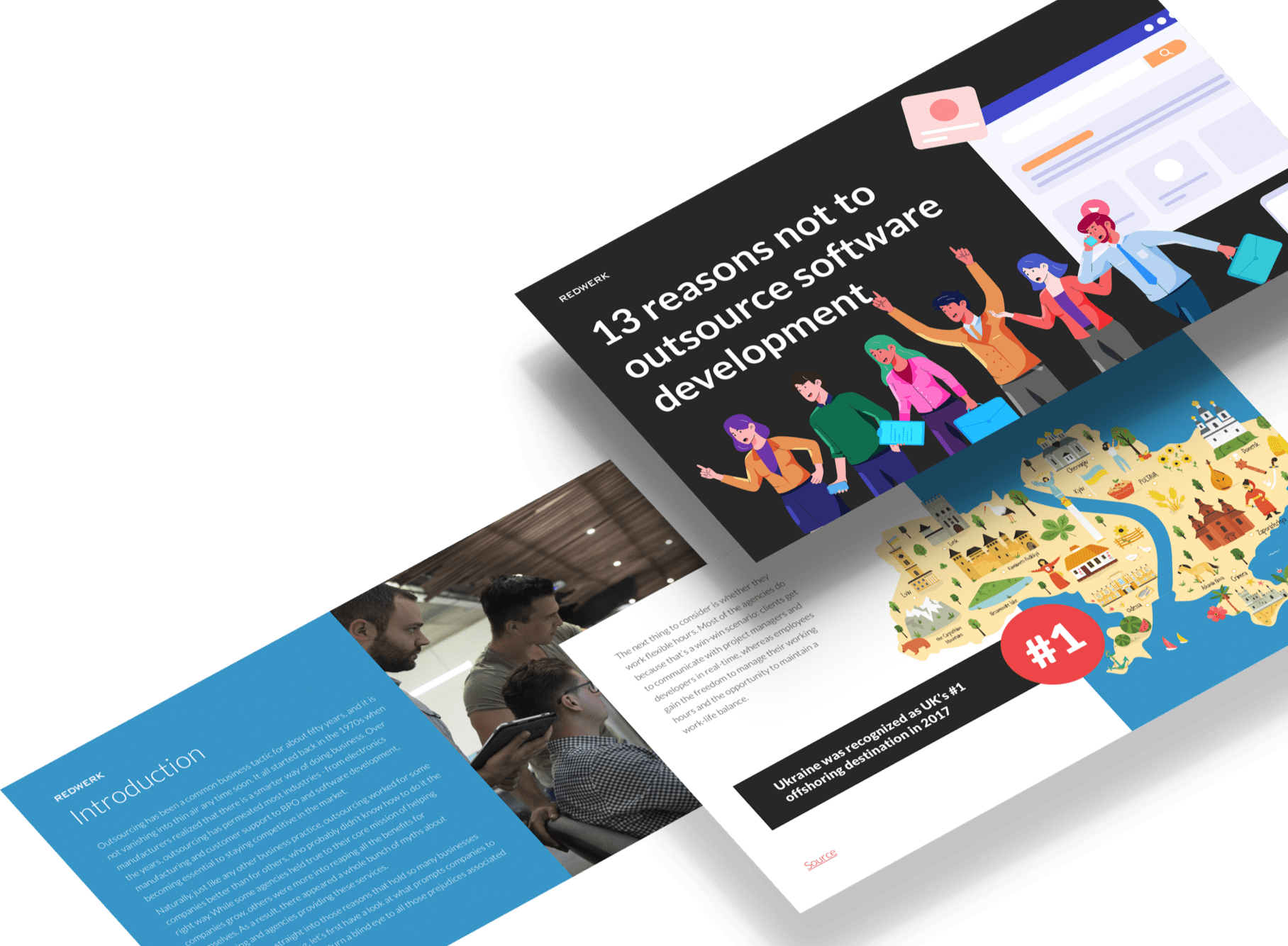 Nowadays 92% of traffic goes to the
websites on Google's first page
Get additional free SEO audit
for your project
Learn More
Redwerk is a skilled IT Service provider specializing in complex application development, QA and support. Their team is highly skilled, on-time and usually on-budget. They have a cost-effective deployment model and serve the technical and business needs of LinkTiger. I have recommended their services to many business colleagues and they have thanked me for that.

We hired Redwerk to design and develop a backend for our website. We asked them to do it in Scala using Play framework and although they did not have lots of expertise in exactly these technologies the work they delivered was top notch and on time with virtually no involvement from us. I highly recommend Redwerk for all kinds of software development! I am sure we will be working with them again.

I've been working with Redwerk almost continuously since 2006 on various complex software development projects (C++, Java, JSP, Spring, Django, iPhone). This company provides excellent software application development services for a great price. They are very flexible, customer-focused, responsive and communicative. I would warmly recommend other companies to hire them for your software development projects.
Related in Blog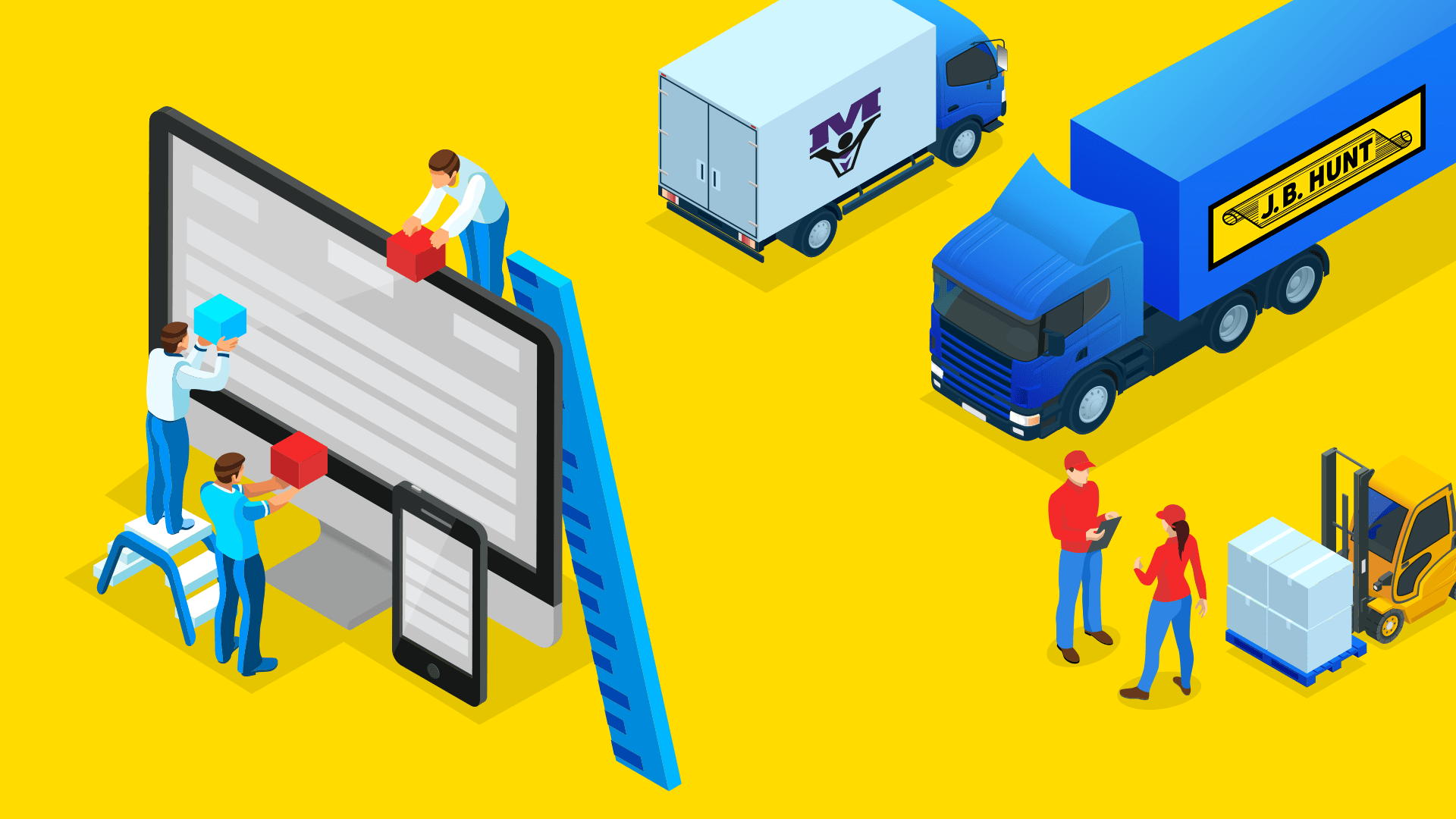 Around three years ago, one multifaceted company made a timely solution to invest in bespoke software, and Redwerk took care of its development kick-off. That company was Mass Movement, and today, the business has reached new heights. We highly value our long-stand...
Looking for a reliable SaaS development partner?
Our team has been building SaaS products since 2005.
250+
projects
accomplished
50M+
users of solutions
we develop