Get PDF
×
Where do you want us to send our Fanmetrix UI/UX case study?
Fanmetrix is designed to keep North America hockey fans informed, engaged, and entertained, allowing them to access all the essentials from one platform – the calendar with upcoming games, polls, standings, line-ups, and latest news.
All Customers
Our highly skilled designers created mobile-friendly mockups for Fanmetrix's website redesign project. The color palette, illustrations, and other UI details were created with the prevailing masculine audience in mind. Redwerk experts begin the ideation process with careful studying of the product and its target market.
Learn more
Redwerk has helped numerous media providers around the globe modernize their platforms and tailor them to the contemporary industry standards. With solid experience in developing custom software solutions for Media & Entertainment businesses, we know what UI/UX rules to implement to ignite continuous user engagement.
Learn more
Challenge
Fanmetrix turned to Redwerk with a request to estimate their website redesign project. They wanted to change their website's fonts, colors, other UI elements, and the entire layout to give the web platform a modern feel and make it mobile-friendly. Since Fanmetrix was considering a couple of software development agencies, they decided to arrange a design contest and invited us to participate in it.
The requirements were rather simple: to take any page on their website and create a new responsive design for it. At this point, Fanmetrix was looking for inspiration and a fresh perspective for the website redesign. The entire project was in the early initiation stage; therefore, specifications for product visuals were not fully worked out.
Although having freedom of artistic expression may seem like a dream come true for many designers, we know that lack of specific design requirements is rather a challenge than an advantage because there is always a risk of miscommunication. Nevertheless, we wanted to contribute to such an exciting initiative and win the trust of one more client.
Solution
Appealing UI/UX design may play a decisive role in turning a regular website into a powerful platform bringing thousands of people together. Being winners at heart, we wanted to succeed in the contest and produce high-quality designs attracting Fanmetrix's users from the first glance.
We took the time to conduct thorough research on the product and its target audience to better understand the platform's mission and its possible functionality. We carefully studied all the resources that hockey fans use to include the features they really need.
Thinking one step ahead, we decided to multiply our chances of winning the contest and engaged two UI/UX designers so that each of them provided their vision of the product. As a result, we created two different versions of the landing page – one with a more serious appeal and the other with trendy 2D illustrations.
For the first version, we used a hero image that coincides with the silhouette on Fanmetrix's logo, which unites both elements into a cohesive whole. While thinking through the design, we also laid down microinteractions and animations to spark the user's interest and drive long-term engagement.
The second design conveys the project's essence through quality vector graphics. We wanted to make the website's mission clear and decided to use storytelling for this purpose. Our 2D artist created several illustrations that convey the game's atmosphere and the fans' role in the lives of hockey players.
While creating the landing page designs, we relied mostly on Fanmetrix's brand style, yet we slightly expanded their existing palette with some extra colors. We used those colors that are commonly used in hockey and related platforms and that are usually implemented in masculine themes.
Result
Our desire to win the contest coupled with professionalism of our design team brought the needed result – the victory was ours. The Redwerk team continued cooperation with Fanmetrix and created multiple design versions for almost every page on their website, perfecting and tailoring the mockups to the client's preference. We also compiled a comprehensive style guide for Fanmetrix to use in their brand awareness campaigns.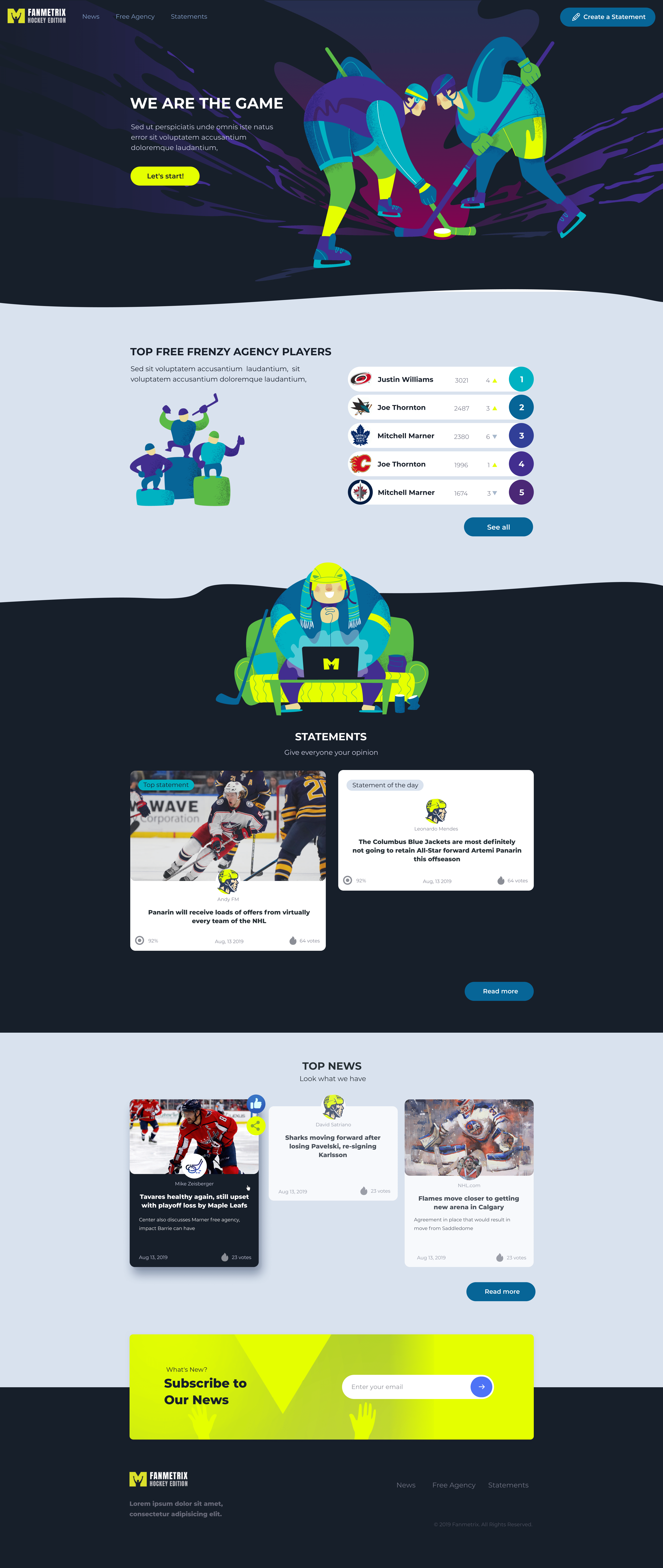 Redwerk Team Comment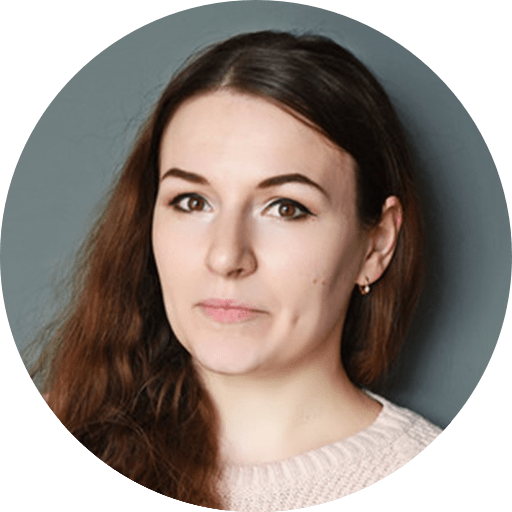 We were immensely pleased that Fanmetrix leadership appreciated our efforts and announced the Redwerk team a winner of their two-phase design contest. We tried our best to create a so-called "masculine style" that would reflect emotions of dedicated hockey fans.
Related in Blog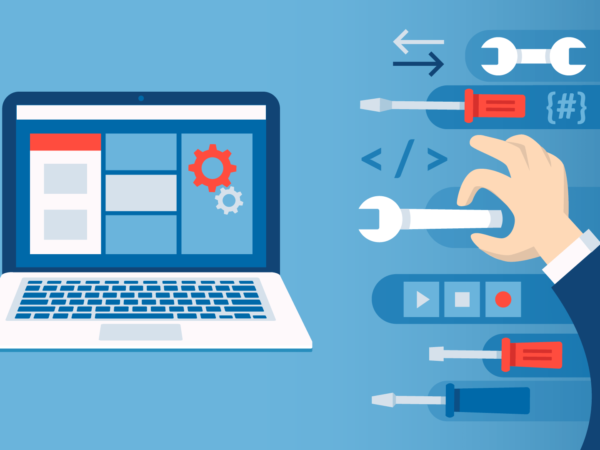 Software development is a complicated matter. Each project is primarily the concept and the people that bring this concept to life. Deadlines, resources, and of course, technologies, are usually defined afterwards. But it doesn't imply that the choice of technologies is of the ...
Read More