Since 2005 Redwerk has been developing workflow management tools that transform hours of work into a few clicks.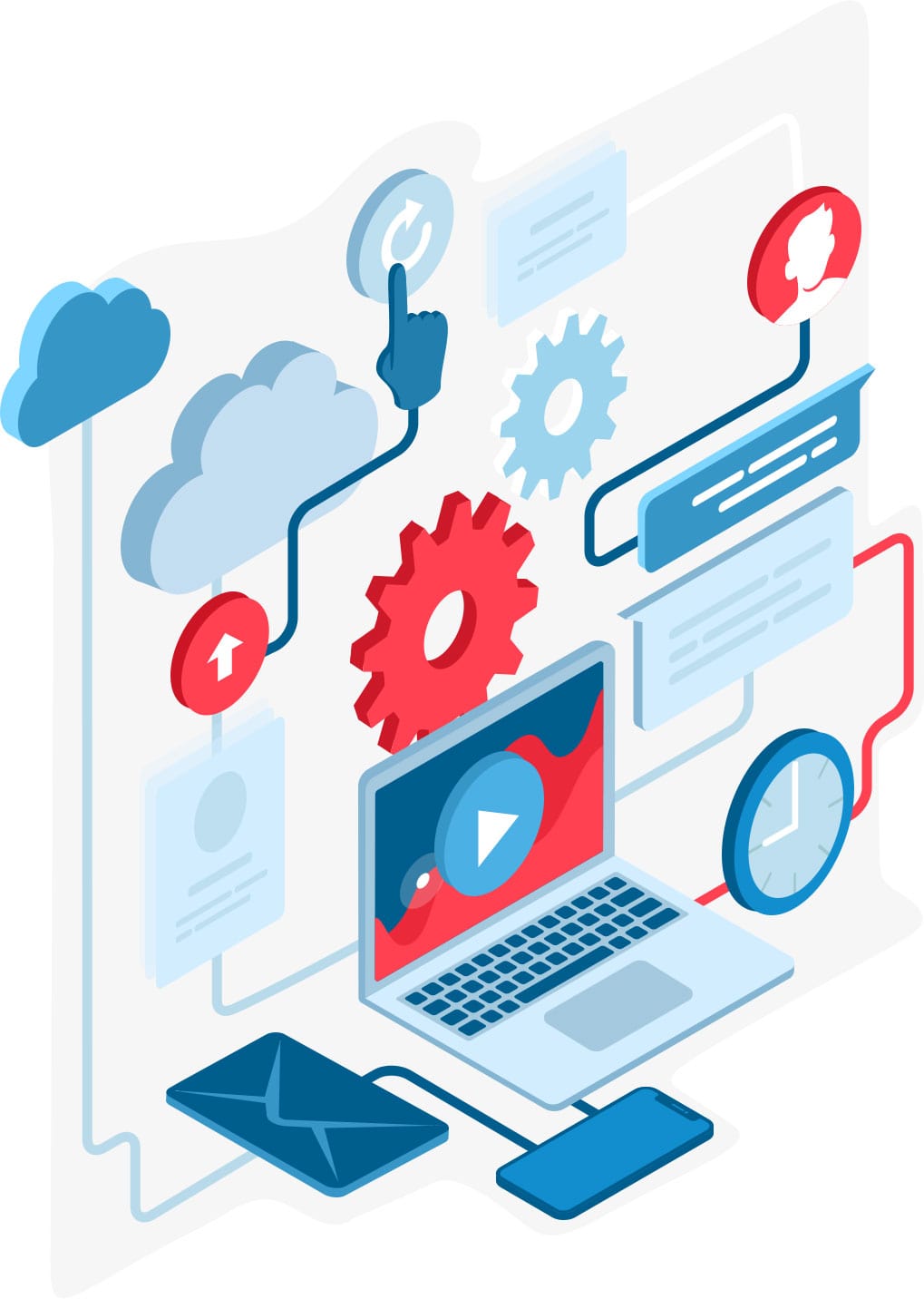 The strategic goal of any organization today is automating as many workflows and processes as possible so that its people can work smarter, not harder. When a competitive marketplace is factored in, time and resource saving automated workflow management tools aren't an option anymore, but a necessity. Our company provides full range of outsourcing services to create management software which facilitates your business: CRM system development, ERP software development, information system integration and support. For example, we can offer not just CRM development, but also integrate it to SAP or MS Office: our CRM developers are true experts in this area.
No matter how many processes you need to automate, the number of people depending on those processes, or where they are located, Redwerk's business automation and ERP developers can develop the most powerful workflow management tools. We can automate virtually every process ranging from the most mundane to the extraordinarily complex. Our solutions are developed to eliminate costly errors and reduce wasted time associated with manual-based workflows. And if you multiply that time and money by dozens or thousands of employees, you can imagine the impact our business automation solutions will have on your bottom line.
Business moves fast, and keeping ahead requires workflow solutions that kick your current processes into high gear, minimize paperwork, streamline functions that can occur simultaneously, and track the workflow process to identify opportunities for improvement and evaluate effectiveness. If you need a professional ERP software development company or require CRM or ERP development consultation, be free to contact us.
Business System Software Development Services
CRM Development Services
You business might require a custom customer relationship management system due to the certain characteristics of your business processes. Our company will happily help you with that!
MS CRM Development
We have a lot of professional .NET developers who will help you to upgrade, configure and customize your Microsoft Dynamics CRM to get the most out of it. Contact us to get the consultation.
ERP Software Development
We are true professionals when it comes to enterprise resource management systems. We've been developing custom ERP systems both for private businesses and for government clients.
Transaction Processing Systems Development
These systems are not just something that is needed in banks and other financial institutions. Transaction automation will increase efficiency of your business no matter which industry it is.
Decision Support Systems Development
These systems are designed to support business and organizational decision-making activities. It will help your company to increase productivity on the management, operations and planning levels.
Custom SCM Development
Supply chain management automation software will save you lots of money if your business is related to importing, exporting goods and transportation in general.
Selected Cases
Over 20 business and workflow automation solutions done in 6 countries.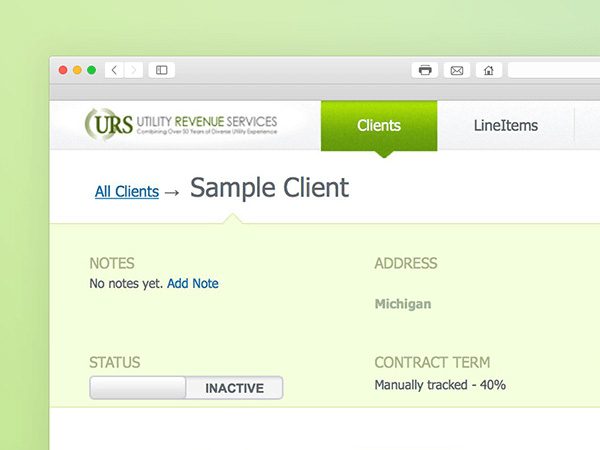 Web application for automation of workflows related to audit and statistics
Benefits of Custom ERP System
Increased Efficiency
The main advantage of the custom ERP system is that it helps to keep data from all organization departments in one place. It offers broad opportunities for automating day-to-day tasks and eliminating recurring processes, allowing the team to focus on core business process. Furthermore, ERP software helps to organize cross-department workflows, for example, between accounting, HR management, marketing, and other areas, and shows key performance indicators across the organization for the management team.
Standardization
In order to bring benefits to the business, each ERP system must be developed according to the best practices of the industry it corresponds to. It will help to standardize processes and improve the work of the organization, increasing its efficiency. Standardization and automation of processes also advance the interaction between departments and reduces the possibility of errors. Systems provided by experienced ERP development companies also help to ensure compliance with regulatory requirements and maintain accuracy in different reports, based on secure and validated data.
Cost Saving
ERP system development is much more cost-effective than the creation and support of several applications. It also reduces the time spent on training end-users to interact with a system, as they only need to learn one instead of multiple. ERP system is always an investment, and one more advantage it offers is a reduction in further operational costs related to solving sudden problems. Since all business units work closely together in the real-time mode, it is easier for organization's departments to react to problems and interact with each other on any business issues.
Data Security
The control of who can see and manage the information is important for the software that offers widespread data access. All ERP systems have internal controls, so admins can easily manage user permissions and detect unauthorized actions. Such software uses a single information repository and input system which helps to maintain a high level of security, as well as improve the accuracy and consistency of the data. ERP database system also cares about the creation of backups, and cloud-based systems provide around the clock protection of their servers.
Complete Customization
One of the main advantages of ERP solutions is their modular system. Most of providers offer completely ready to use applications with a lot of components you may not need for your business, so why overpay? Custom ERP development helps to receive a high-quality system that contains only those modules that align to your needs. Moreover, you have an opportunity to configure the system for specific tasks of departments, connect it with other systems, implement individual features, and supplement the existed software with new functional anytime you need.
Report and Planning
A reporting system is required for each organization. Especially when many departments regularly provide them, it is convenient to store all data in a single system. ERP systems can collect different data and generate analytics on demand. When developing software, professional ERP development company can consider those trends and indicators you need for creating reports precisely for your business. With such reports, you can succeed in planning, and also identify strengths and weaknesses in business processes of separate departments or your company at a whole.
Why Us
Superior Development
Redwerk company is committed to providing businesses around the world with excellent CRM and ERP development services. We know that handling end-to-end business software is a challenging task. But, Redwerk is staffed with the hardest-working programmers in Europe. So, we're confident that we can build superior product for your business.
Dedicated Support
The team that developed the project, knows its best. We'll be right there with you to address any questions that you might have. We can offer support services for the lifetime of your business platform, update it and upgrade it whenever you need.
Quality Outsourcing
Redwerk is strategically positioned in Eastern Europe to provide you with top programming talent at the most competitive rates in the world. If you're in search of an outsourcing firm with strong English communication skills, quality programming talent, and committed support, then you've arrived at the right place.
Proven Process
Redwerk's CRM and ERP developers have built numerous full-blown business software solutions for international clients. Whether you need software for developing leads, managing contacts, processing customer data, setting up contracts, or performing any other form of business automation – Redwerk will gladly build an amazing platform for you.
True Business Automation
We understand the immense importance of business automation. There's a good chance that your firm needs a piece of software that can be used company-wide, to make your organization run seamlessly from every angle. And, Redwerk has the talent, experience and committed support staff to fully automate your business.
Serious Deadlines
We're serious about deadlines, because we believe in sticking to our word. So, when we set a deadline, you can bet that we'll deliver by the due date. You won't get any excuses from us. Just pure results.
Aspire after the pure soft product?
Catch your second wind with Redwerk's tailor-made ERP Systems.
7
LARGE CORPORATIONS
DEPEND ON
SOLUTIONS WE
DEVELOP
12
MLN TOTAL USERS OF THE
APPS WE DEVELOPED
16
SOFTWARE TESTERS IN
OUR TEAM