Get PDF
×
Where do you want us to send our Recruit Media case study?

Recruit Media, Inc.Wilmington, DE, United States
Recruit Media is an innovative SaaS empowering job seekers and recruiters with rich media tools. Its teleprompter-enhanced video recording, in-app messaging and video communication for interviews set it apart from similar solutions. It leverages AI to auto-assign relevant keywords for CVs & job ads and scan all media files for inappropriate content.
All Customers
Recruit Media approached us with an idea of a unique recruiting platform, and we brought it to life from the ground up, completing the full product development cycle: ideation, project planning, design, development, testing, release, and support.
Learn more
Redwerk supports innovations and has significant experience in transforming promising ideas into fully functional and competitive products. For Recruit Media, we have successfully created a unique recruiting platform that was later acquired by HireQuest, a US-based company with over 200 franchise-owned offices.
Learn more
Challenge
Recruit Media reached out to the Redwerk team with an idea of an innovative recruiting platform focusing on media and relevant search. Our task was to develop a solution that would become a perfect fit both for recruiters and candidates, combine search and apply features, and stand out among other recruiting resources.
The process of searching for job opportunities and candidates had to be based on keywords (for instance, "marketing" or "manager") and specific locations (for example, "within 10 miles from New York"). Other parameters, such as proposed/expected salary and vacancy types, also had to be implemented to simplify the search and improve the outcome.
To maximize the efficiency of the search feature, we had to ensure intelligent keyword assignment by leveraging the power of machine learning. We needed to train a neural network to analyze CV and job description texts and suggest the most relevant keywords for users.
One of the core requested features was support for video files so that candidates could create video CVs and tell about their skills in a more personal and creative way. In turn, recruiters could upload job opportunity videos and optionally specify that they accept applications only from candidates with media. It was also required to develop a teleprompter to streamline the video recording process.
Another milestone was to create communication functionality allowing candidates and recruiters to exchange messages and have interviews without leveraging third-party services and revealing actual contact details.
The navigation also had to be impeccable, so usability, intuitive UI, and true-to-life, logical use cases are the considerations we prioritized from day one.
Recruit Media became one of our team's largest and most exciting projects since it was entirely greenfield and the list of cool features was extensive. Being engaged from ideation till launch, we got to relive the entire product development cycle, seeing our effort transform into nifty software day by day.
Solution
The very start of our cooperation with Recruit Media testified our commitment to the project's success. Recruit Media was specifically interested in the engineering and product development expertise of Konstantin, Redwerk founder & CEO. At the time, he was in New York and could meet in person.
For three days straight, Recruit Media founders and Konstantin had been working together in the Microsoft office, brainstorming, debating, and drawing countless flow diagrams on a whiteboard to think through the platform's architecture and perfect its business logic.
To bring the idea to life and implement such features as video recording, ML-powered keyword assignment, intelligent content filtering, and internal communication, we used Azure Cloud Services in combination with the .NET framework. As a Microsoft Partner, Redwerk possesses high expertise in matching Microsoft Azure services with our clients' business needs and successfully integrating them.
Here are some of the most prominent features we developed for Recruit Media:
Search: the search system is available both for candidates and recruiters and has multiple filters and parameters, such as location, distance, desired compensation, job type. Keywords can be used as well, with must-haves mentioned at the very beginning as the keyword order impacts search results.
In-App Messaging: recruiters and candidates can communicate in a secure way without revealing their phone numbers and email addresses. There is no need to share your data with third-party messengers as all the communication happens within the Recruit Media app.
Video Recording: this feature provides both candidates and recruiters with an opportunity to create videos right from the web (provided you have a webcam on the laptop) or mobile app. If you already have a polished video resume or job ad on your Dropbox or Google Drive, you can attach it too.
Teleprompter: for a more professional outcome, videos can be recorded with a patented teleprompter, so users don't have to worry that they'll forget their words. Instead, they can create multiple scripts, edit them, and use a template to record a video resume or job ad, or simply practice their presentation skills. The script size and speed can be adjusted to match the speaker's tempo and make the recording process feel as natural as possible. This teleprompter feature is 100% unique and makes Recruit Media stand out from other recruiting solutions.
Video Conversion: videos can be converted into multiple formats and watched on a website and all types of mobile devices.
Machine Learning: neural network analyzes CV and job description texts to suggest the most relevant keywords and solve the issue of Recruit Media users adding improper ones to their files or not adding them at all. Keywords provided by the network can then be selected in a specific order according to their priority to improve the search outcome. The Redwerk team used Machine Learning Studio and analyzed a dataset with more than 1,500,000 texts to train the network to assign the right keywords reflecting the files' content and avoid suggesting the frequently used words, such as prepositions and articles.
Content Filtering: every file, CV, and job opportunity uploaded to the platform is automatically checked to ensure the absence of inappropriate (for instance, adult) content and reduce administrative work. To achieve that, we integrated Azure Cognitive Services, namely its Content Moderator that scans multiple formats – texts, images, and videos, whereas human intervention is possible too. The file status, be it Approved, Pending Approval, or Suspended, is displayed in the Media tab.
File Sharing: published CVs and job opportunities can be shared with someone or made public and available not only within the platform but also on Google.
CV hiding: candidates can hide their CVs from specific companies — this feature is appreciated by users who are looking for a new job and don't want their current employers to discover that.
Video Interview: Recruit Media users can schedule and have interviews right within the system, no third-party software is required.
Group Calls: recruiters can invite up to 8 colleagues — they can join the interview even without getting an account, only by following a direct link.
Screen Sharing: both candidates and recruiters can share their screens when necessary.
User Profile: users can specify their education, experience, certificates, add information about military service, and link social profiles. Each portfolio contains a media block featuring videos and photos, and it is evident from the first glance if the user has any media files or not. Portfolios also have a section dedicated to keywords that increase the accuracy of search results.
Training: candidates can get assistance in increasing the quality of their profiles and, therefore, improving the search efficiency.
Access Rights: business accounts can separate roles within the company and specify access rights for them (for instance, to edit media or communicate with candidates).
We were building Recruit Media feature by feature, starting with video recording and conversion. Testing was an integral part of the process, and here is a glimpse into our QA process:
Prior to production, every feature and even the slightest change went through two testing phases: staging and beta.
During the production stage, all the features were tested one more time to ensure their error-free operation.
Integration testing was regularly carried out to check how multiple functions perform together.
High-load testing simulating the concurrent activity of thousands of users was performed several times to see how the platform operates under load and eliminate potential bottlenecks.
Last but not least, we created, updated, and maintained all the project-related documentation as it is an essential part of our delivery approach. Thoroughly describing each step is crucial for preventing vendor lock-in and reducing the development time in the future. More so, we helped Recruit Media collect and prepare all the required documents to file a patent application and thus secure the uniqueness of the teleprompter technology.
Exit: Acquisition

In October 2021, Recruit Media was bought by HireQuest, a US-based franchisor of temporary, permanent, and direct-hire staffing services.
Before the acquisition, Redwerk and the code written for Recruit Media were thoroughly audited by Crosslake, an independent tech advisor engaged by HireQuest.
To validate the code quality and evaluate our overall software development approach, Redwerk and Crosslake had six meetings lasting almost 2 hours each.
The checklist was extensive and included multiple questions on the platform's architecture, the reasoning behind the choice of languages and frameworks, code modularity and maintainability, interoperability and APIs, among other tech aspects.
We were also asked to dive deeper into the in-house and remote security controls we've implemented to ensure our clients' safety. We talked about our internal processes, gathering requirements, managing projects, testing and enhancing software quality, as well as onboarding and supporting our clients.
Finally, our code was scanned by Corsis – custom assessment software used by industry giants seeking to verify a product's quality from a purely technical standpoint.
The result of such a rigorous evaluation was positive: Crosslake confirmed that the software delivered to Recruit Media complied with the industry standards and commended our software development approach. After Crosslake provided their positive feedback, HireQuest initiated the acquisition process.
HireQuest will integrate Recruit Media with its existing technology and thus improve workforce communications and allow its numerous branches to deliver services more efficiently. The www.recruit.com domain, along with native Android and iOS apps, will provide HireQuest with an effective online job ad and recruitment platform that, in the future, could transform into an extra business line or grow further as a standalone company.
"Many of the features and solutions of the Recruit Media platform have been on our internal technology roadmap for a number of years. This acquisition accelerates that roadmap, saving us years of development, and provides a more robust base to build upon. Technology increasingly influences all aspects of our business and with the acquisition of Recruit Media we enable our franchisees, employees, and clients to interact with one another more efficiently. We're very excited about the opportunities this creates for our franchisees today and the opportunities it opens up for us in the future."
I've sent Redwerk a number of complicated architecture and design tasks, and they've pretty much delivered on every one of them provided that I wasn't asking for something that isn't technically possible.
1.5
mln texts processed by ML
Redwerk Team Comment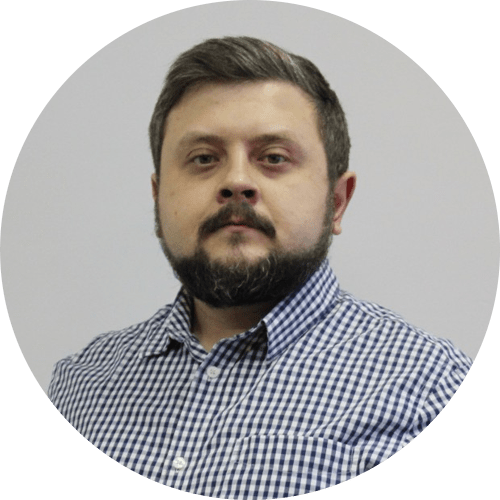 Recruit Media was one of the largest projects I have ever worked with. Our team developed the entire system (including iOS and Android apps) from scratch and completed the project successfully. We went through a full development cycle, implemented multiple specific solutions, and performed an extensive integration with the Azure services.
We love working with @Redwerk as a development partner! They are a great team of talented people. Feel free to contact us to discuss how @Recruit leveraged @Redwerk in our web and mobile app development life cycles.

— Recruit Media, Inc. (@Recruit) February 1, 2019
Related in blog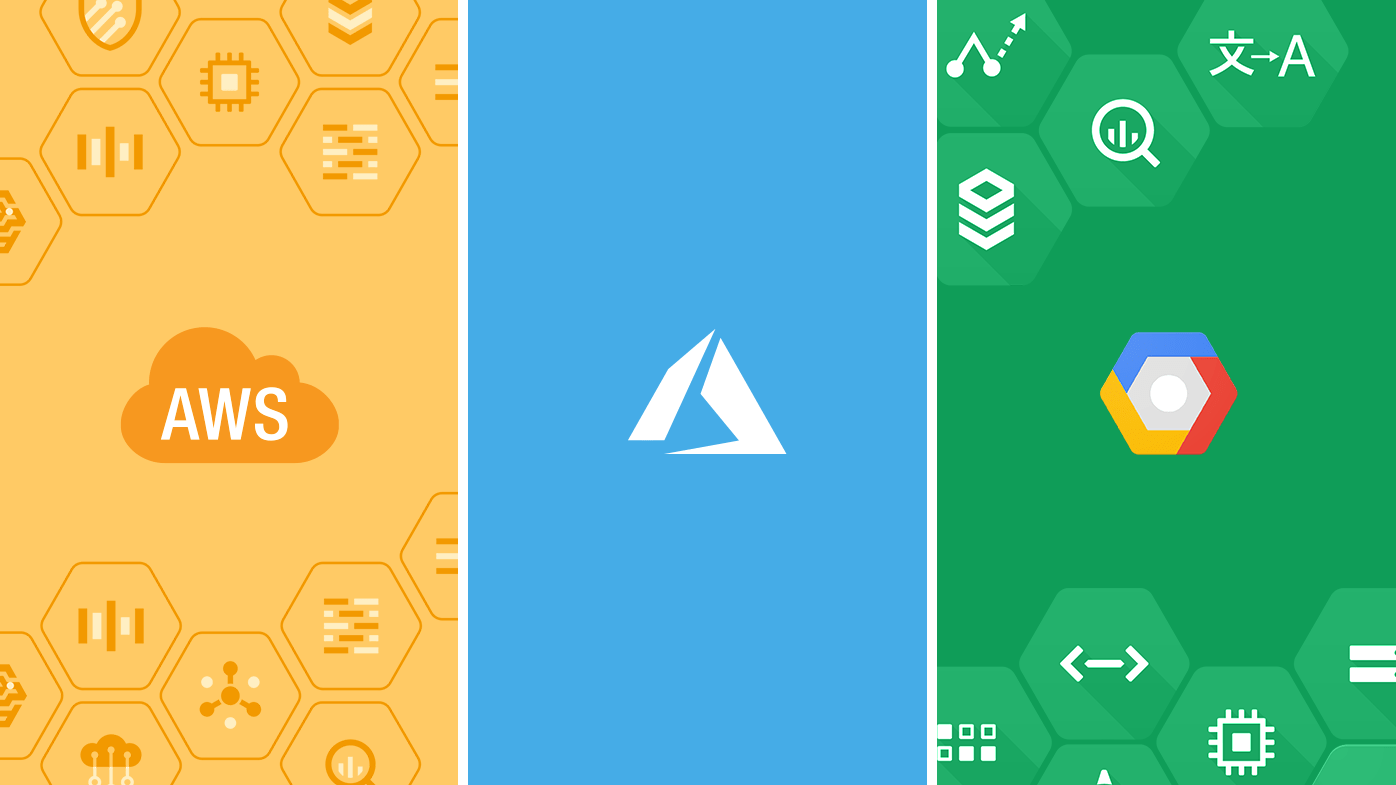 The popularity of cloud configurations usage instead of self-hosted infrastructures is growing fast during the past years. Choosing to move to the cloud, companies get an existing physical infrastructure and from this point they do not need to think about updates, maintaining and...
Read More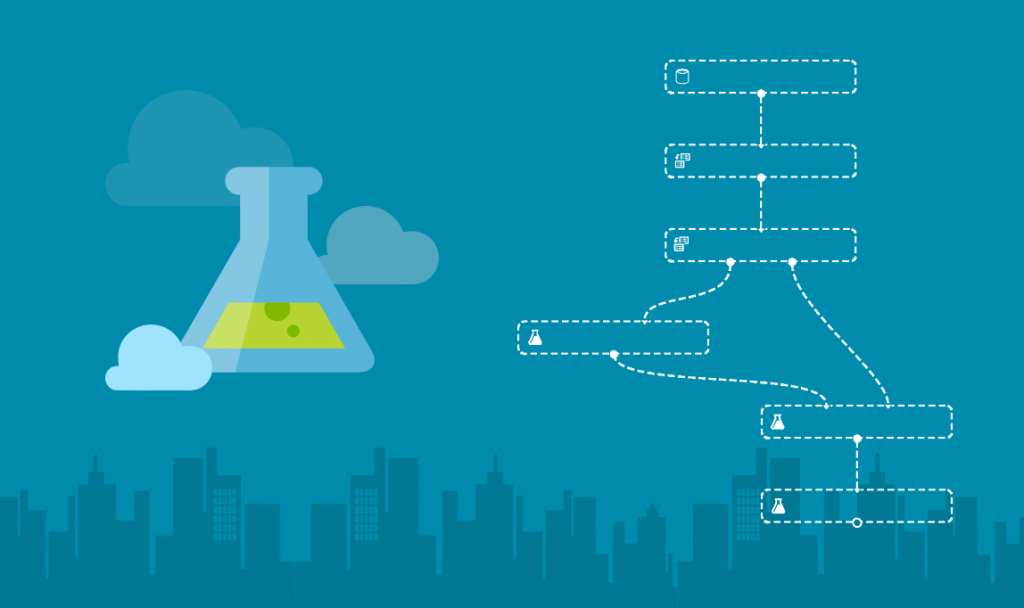 Machine learning is applied to a wide range of business tasks - from detecting frauds to selecting the target audience and product recommendations, as well as monitoring production in real time, analyzing the tonality of texts and medical diagnostics. It can take over the tasks t...
Read More