SearchturboBerlin, Germany
Searchturbo provides mobile services at scale to drive substantial revenue to partners.
All Customers
Searchturbo came to us having an idea of an advanced mobile browser and tasked Redwerk with creating an Android application.
Learn more
Turning ideas into code, testing them, and releasing the results into the world is our contribution to the happiness of both entrepreneurs with innovative ideas and user communities.
Learn more
Challenges
According to the statistics, we spend 4 hours on our phones daily, mostly on social media and surfing news, online stores and articles. So when Seachturbo requested software development outsourcing services from Redwerk team and tasked us with creating a lightning fast advanced mobile browser on Chromium architecture, we were head over the hills to accept the challenge.
Start browser is a mobile browser, tailored explicitly for comfortable and faster usage on Android phones. The main idea behind Start browser was to create the most accessible and sharing oriented mobile surfing experience for Android. In order to achieve these goals, we have to move search and address bar all the way down to the bottom of the screen and add gesture-based controls and advanced home tab. Besides that, the Omnibox had to allow one-tap sharing to friends and social media channels, to recognize voice command and to be secure and stable.
These challenges were an opportunity for our team to use their expertise of custom Android app development and create a bespoke product that will be a hit in Google Play.
Solution
Open source nature of Chromium opens wide possibilities for advancing and improving mobile browsing. But at the same time, it has a lot of technical peculiarities and even cornerstones. One of the biggest challenges was to optimize and improve build assembling, as the size of the source code exceeded 30 GB and took hours to compile when we just started.
First of all, we added cache and wrote bach-scripts to accelerate and partly automate version assembling. After that, we created our own git-flow to simplify working with Chromium, and resolve conflicts faster.
As to the visible part of the app, the bottom Omnibox got all the possible features for comfortable usage. We added auto-fill and voice commands to minimize small screen typing, added Incognito mode for safer browsing and data-compression to reduce cellular data usage.
The main app screen got three tabs – Start Page, Search History and Favorites – that can be reached via swiping to the left and right. Start screen in its turn offers users weather, news and a daily selection of videos available for over 18 languages.
Results
Start Internet Browser for Android was released mid-summer 2016 and have been installed over 100 000 times since that moment, getting numerous positive reviews.
Unlike numerous browsers in Google Play, Start doesn't drain your memory or battery and offers smooth, comfortable browsing with controls right on your fingertips. Our mobile app development company is proud of those achievements.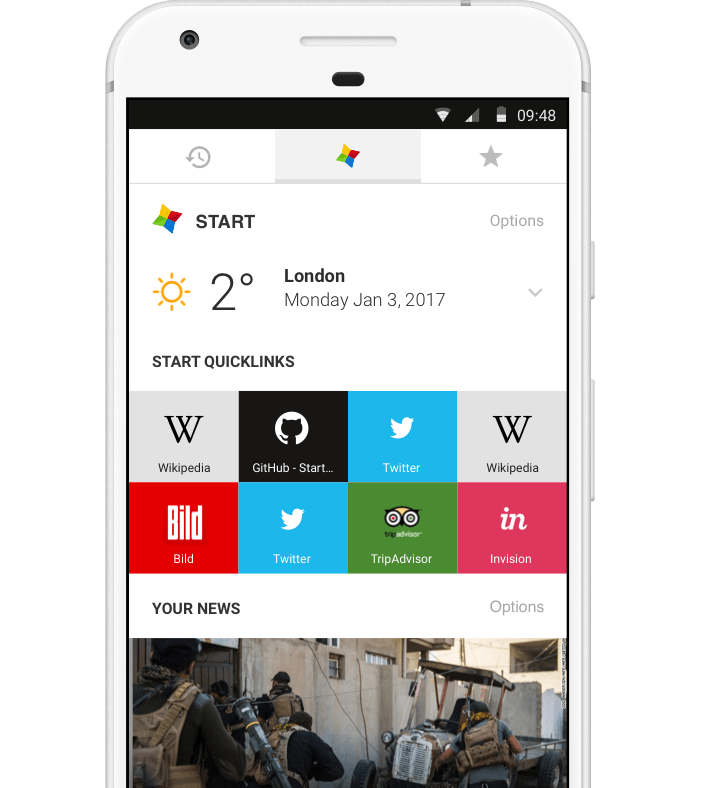 Redwerk developer's comment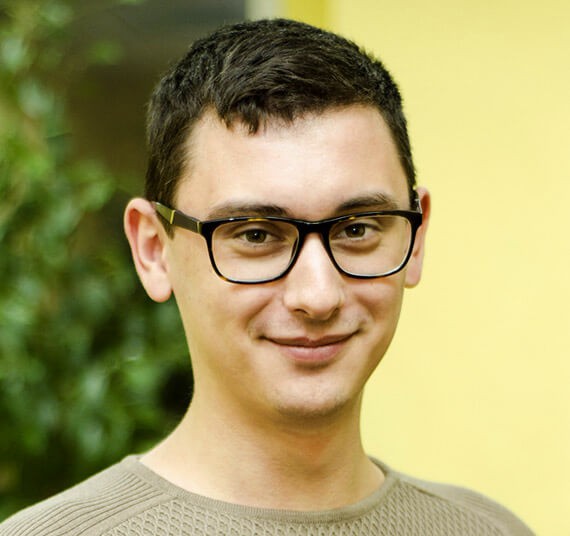 Working with a huge Chromium codebase and learning how it operates requires strong analytic skills and even some intuition when navigating through the code. Thankfully, all these characteristics are present in our team. Day by day we've learned more on how to implement new features and work in the Chromium's internal build system.

SearchTurbo is not just a regular Android project, it was a personal challenge for me and for our team as well. We've learned a lot of new things and improved our skills during development, and as a result, built the excellent browser that combines Chromium's functionality with new features and improved UI/UX. Proud that I took part in such a challenging project.