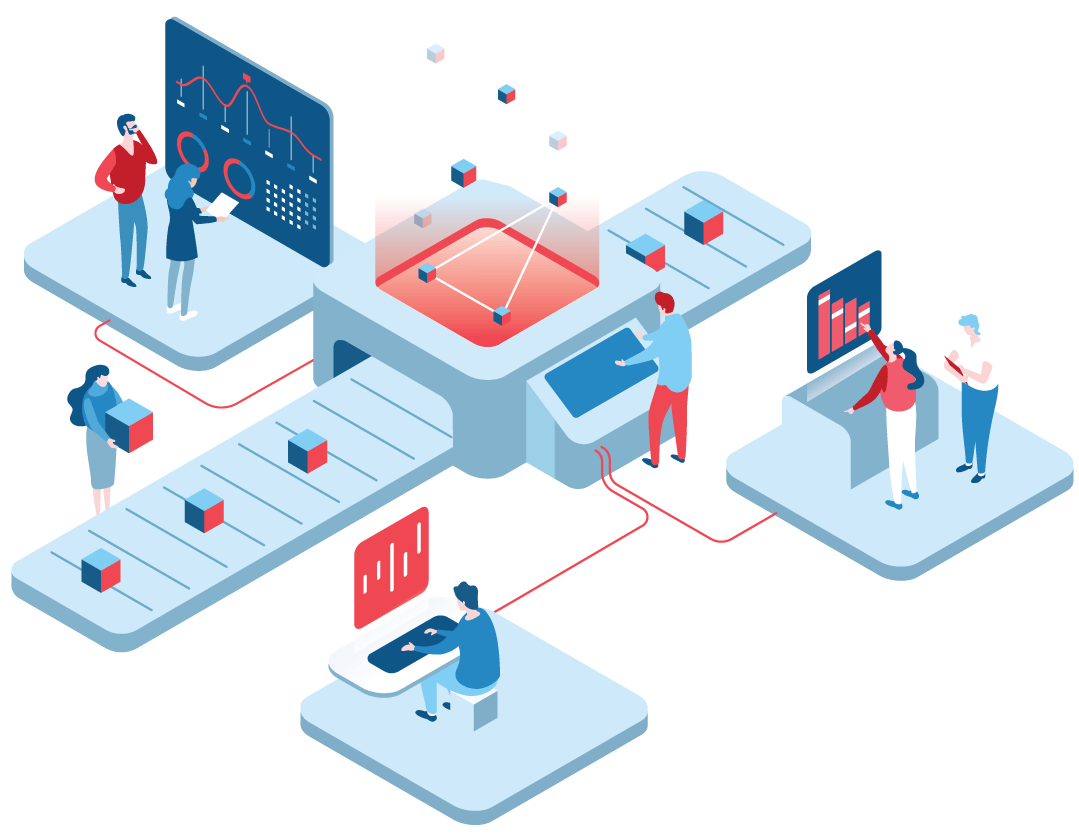 We at Redwerk understand enterprises' needs and address them with quality software solutions to assure a positive customer experience.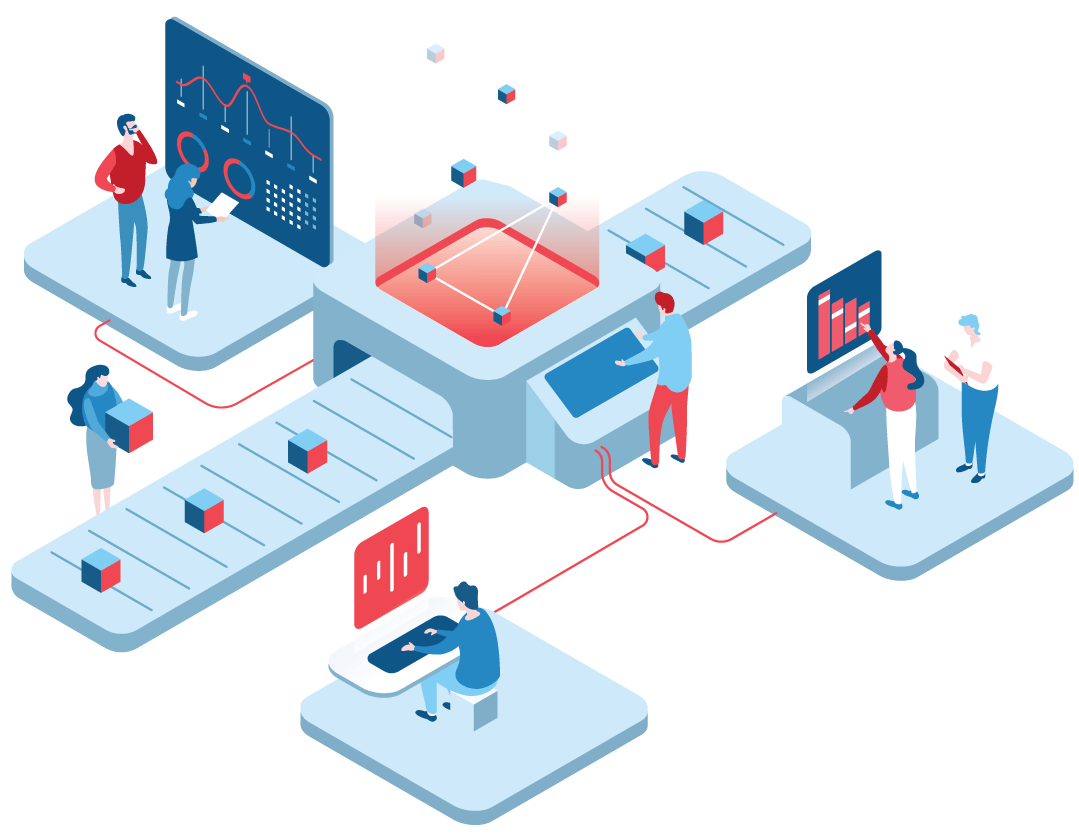 Redwerk team has more than a decade of experience in developing Enterprise Resource Planning Systems that help businesses around the globe integrate and effectively manage tasks and databases of all departments; create a unified information environment and speed up the workflow.
Companies choose Redwerk's solutions because our business application systems cover finances, supply chains, operations, reporting, manufacturing, human resources, and many more.
Our expertise allows us to expand the ERP functionality alongside the company's evolution. We also determine the requirements for customized business applications, bearing in mind the business's unique needs.
Business Application Development Services
Data Management
Data management is an integral part of the organization of business processes. The rapid development of technology involves storing large amounts of information in databases. Depending on the purpose, they can contain customer lists, employee or product information, statistics, workflow, etc. We also facilitate the automation of data management by providing database and user interface design and development.
Workflow Management
The workflow automation will help the business control the working process, time costs, and tasks in a single interactive system. Such software provides unlimited access to data and improves communication between and within teams. It also allocates tasks, receives approvals, controls the execution time, and, most importantly, significantly reduces management costs. We know the benefits of workflow automation by ourselves, so we are always ready to offer high-quality development services to streamline your business processes.
Reporting Management
Every business has its reporting system that usually contains a large amount of information about finance, accounting, and sales. Automating the collection and processing of such data will save a lot of time for small, medium, and large-scale businesses. Thanks to reporting management system, employees always have access to up-to-date data and can create documents directly in the system itself.
Reminder Management
Clients are the epicenter of every business operation. For accounting and interaction with multiple clients, you need custom relationship and reminder management automation. These tools handle client's information, mailings, calls, and reports in one place. Our team provides quality custom CRM development to keep you informed always.
Selected Cases
Over 20 business and workflow automation solutions done in 6 countries.
Why Us
Quality Development
Redwerk's business software developers are professionals in many fields. Our team conducts diagnostics of internal and external business processes, identifying ways to improve them and suggest appropriate solutions. We are experts in developing CRM, ERP, BPM, and other systems that can significantly automate your business processes.
Clear Process
No matter your company's base country or the type of solution you need, our team is ready to organize a quality process to automate your business. Based on our rich experience in this industry, we can guarantee the best result of our work on your projects.
Effective Business Application Development
Developing an automation solution is an excellent idea for businesses because they can configure it for their internal tasks, which is practically impossible in the finished product. The result of the automation will be a qualitative, systematic change in the way the business is conducted as well as overall business and profit growth.
Perfect Collaboration
Redwerk is one of the best business software development companies that provide collaboration services for enterprises all over the world, especially in Europe and the US. The location of our clients also recently extended to Australia! We have secure programming experience, excellent English communication skills, and a talented, dedicated team that meets all modern requirements.
Ongoing Support
We care about the smooth performance of the developed solutions, so we offer support services to keep your product's quality optimal. You also have an opportunity to receive lifetime support for the project we've developed for your business.
Observed Deadlines
Meeting deadlines is one of the top priorities for us. We always deliver complete projects at the set time according to estimation. You can be sure of our professionalism in these matters.
Going to Outsource? Don't
Hurry - Check Out 13 Reasons to Avoid Outsourcing First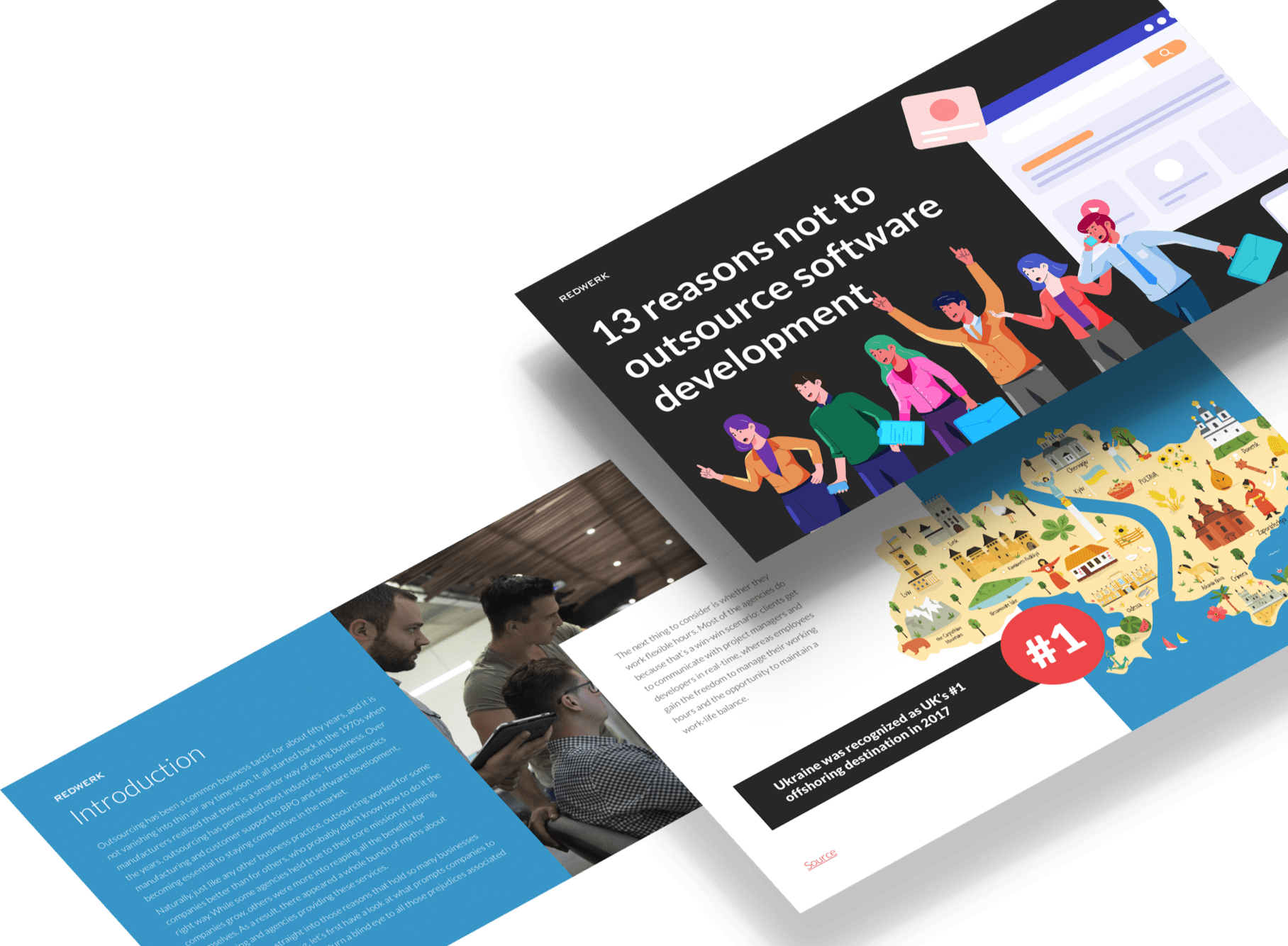 Nowadays 92% of traffic goes to the
websites on Google's first page
Get additional free SEO audit
for your project
Learn More
I hired Redwerk after numerous consulting engagements had hampered some project timelines. Since that initial project, which was a success, Redwerk's team has engaged in many other products for me. I consider Redwerk a trusted partner for ongoing consulting work.

Before knowing Redwerk, offshore was synonym to problems for me. But they changed my ideas about that. Their team is very service-oriented, punctual and to the point. Redwerk is always doing their best to meet our 'impossible' deadlines.

Redwerk provided expert knowledge and delivered a solid first generation Web-application that serves a mission critical database for our company. We have worked on subsequent projects to enhance this application and design other Web-based tools.
Related in Blog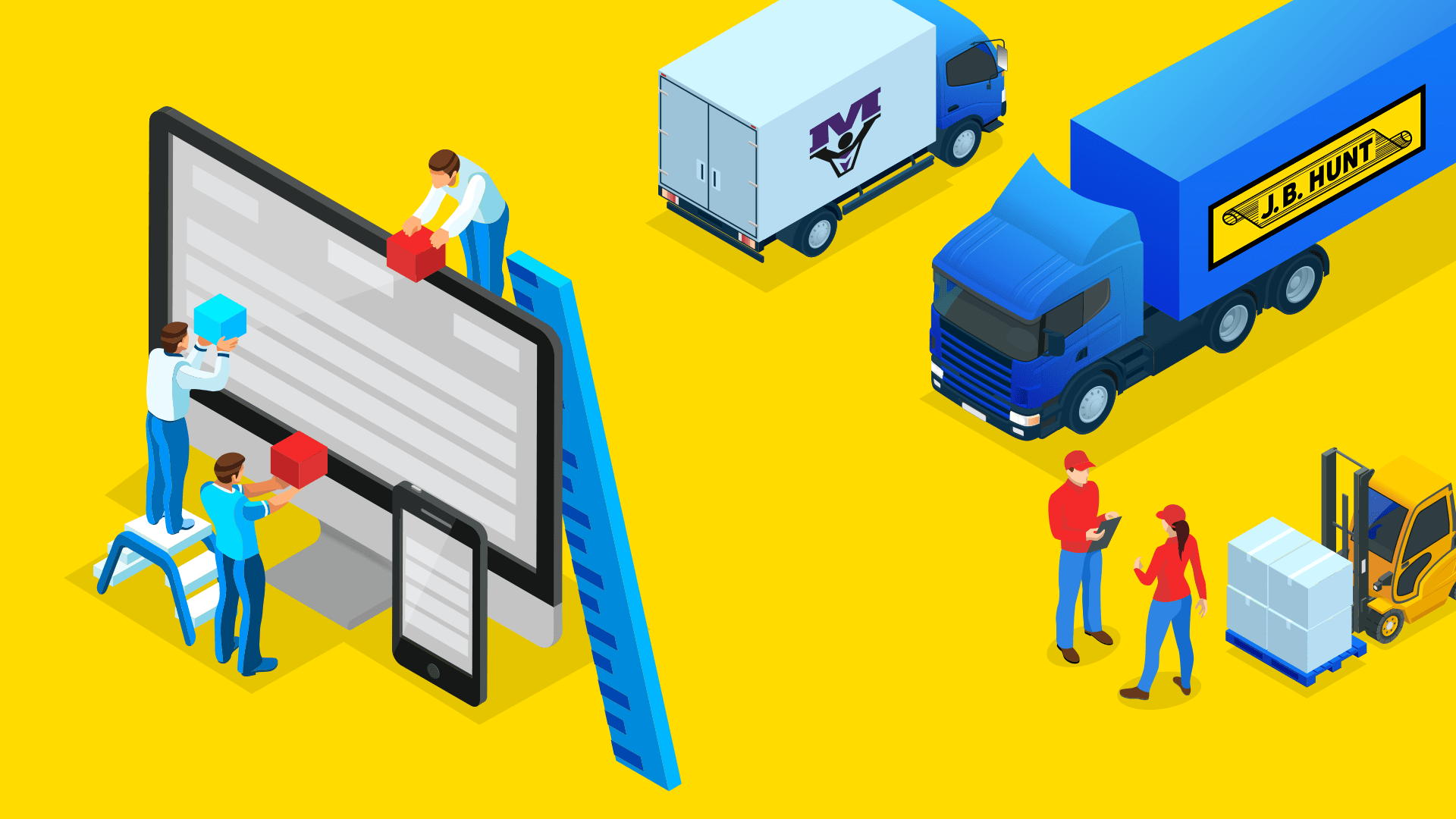 Around three years ago, one multifaceted company made a timely solution to invest in bespoke software, and Redwerk took care of its development kick-off. That company was Mass Movement, and today, the business has reached new heights. We highly value our long-stand...
Read More
Aspiring for the purest soft product?
Catch your second wind with Redwerk's tailor-made ERP Systems.
7
LARGE CORPORATIONS
DEPEND ON
SOLUTIONS WE
DEVELOP
12
MLN TOTAL USERS OF THE
APPS WE DEVELOPED
30
SOFTWARE TESTERS IN
OUR TEAM