80%+
US households covered for local news delivery
20+
entertainment mobile apps developed
10,000+
social network users engaged
Since 2005
Redwerk has been helping media and entertainment companies keep up with ongoing transformations in digital media technology
Media and entertainment companies have to keep up with ongoing transformations in the realm of digital media technology, striving to provide the best web-based and mobile experiences.
We understand the specific requirements of online media platforms, challenges of streaming video and roadblocks faced by online media companies that have complex digital media ecosystem in place. Redwerk helped clients to deal with complex issues with live video streaming and formats, to overcome limitations of media servers and implement conversion tools for major data sources.
As the digital audience today is migrating to mobile very quickly, we assist broadcasters, ad agencies and Internet companies to embrace the dynamic change in this area offering such mobile app design services as cutting-edge mobile apps, advanced mobile ad servers and banner exchange systems, custom mobile and responsive design solutions.
Embracing innovation in the field of multi-platform development and social media integration, we can enhance user experience and overall response. There are currently 1.3 billion people on Facebook, Redwerk technical team helped to reach out to them through engaging Facebook apps, also handling the Google Analytics set up and the configuration of the server on which the application had to be deployed.
We invite you to move along with shifts in trends and technology: our technical teams can certainly add an extra edge to the overall online media and mobile product experience.
Why Us
Quality Media Platforms
Redwerk builds high-quality media platforms for small start-up businesses and established media brands. We'll give your company an amazing online presence, and help you blaze past your goals within the media or entertainment industry.
Creative Solutions
Whether your goal is to showcase popular articles on your website, encourage millions of people to watch your videos using a mobile app, or simply attract more customers – we'll craft a creative solution that works best for your brand.
Quick Start
There's no need to wait months for a Minimum Viable Product (MVP) at Redwerk. We can show you exactly how we'll build out your project in just a matter of days. Then, we'll get started on your project shortly thereafter. This is made possible due to our expansive software development team located in Eastern Europe.
Lasting Support
When you work with Redwerk, you'll keep in touch with a dedicated account representative throughout the entire development process. You'll be able to ask questions, receive answers, and easily communicate back-and-forth. Best of all, Redwerk offers maintenance and support services after your project has been completed.
Business Analysis
We have to understand your business in order to successfully complete your company's project. This is why we take the time to get to know you, your company and your unique goals before officially kicking things off. We thoroughly analyze your business in order to provide you with the best end-result possible!
Outstanding Outsourcing
With our headquarters located in Eastern Europe, Redwerk is able to provide your media or entertainment company with great developer talent, strong support services, and unbeatable prices. You'll actually enjoy your outsourcing experience with us.
Selected Cases
Over 20 Media & Entertainment projects done in 5 countries.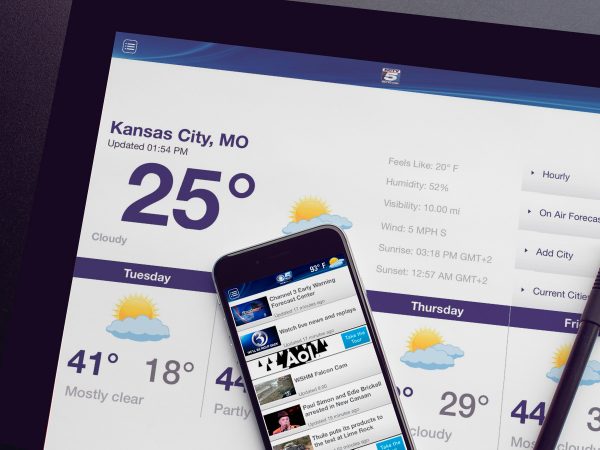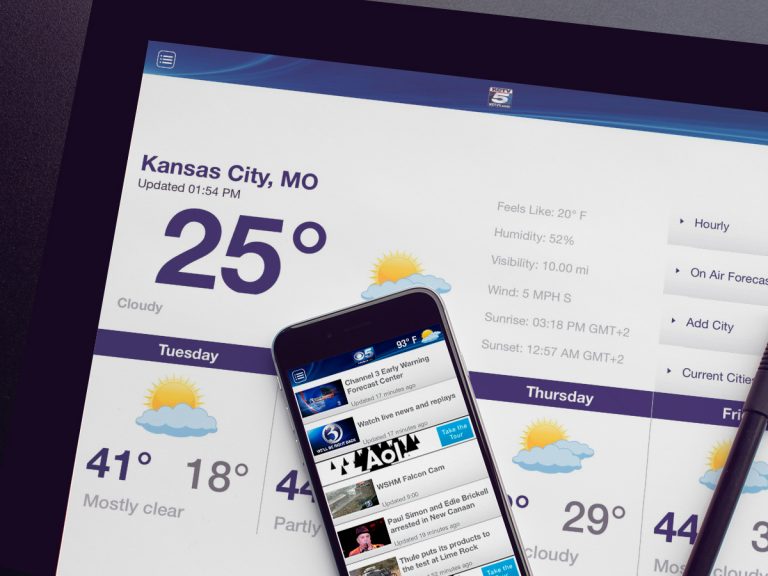 Mobile apps for the leading TV networks in the United States