Our clients from the USA, Canada, Europe and Australia have trusted their UI/UX design, custom software development, and QA to Redwerk company. And here you can find what they say about us.
I have nothing but great things to say. The quality of work is great, it's very very fast and the team always come up with suggestions on how to improve things.
Having worked with many external service providers in my professional life so far, I can clearly say that Redwerk comes out on top. Redwerk's customer-facing team is very professional, and besides that, it's also fun to work with.
Redwerk is a great team that a very-very professional and put client as their first priority. Overall, the quality is pretty good and we have a decent app in the App Store now, so we are pretty happy about that.
In-house developers were able to take over code easily, a testament to its quality. Redwerk communicated consistently and delivered the project on time and budget. Their direct, professional approach is evidence of their honest business practices.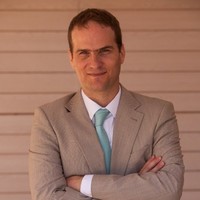 Redwerk provided a professional level of services, that were tailored to the needs that were required by us and discussed with them. They provided professional, experienced members of their team to work on our project. This team spanned a variety of different aspects of front-end and back-end software development. This allowed them to produce a very insightful report that will have positive outcomes for the future development of our platform. Redwerk provided a service that was extremely well managed and is competitive across the software development market. Redwerk was adaptable and provided a punctual and extremely easy team to work with. I would highly recommend them and be happy to work with them again in the future.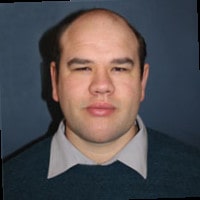 What is so impressive about Redwerk, is their never say die to their commitment to their clients. During the terrible crisis in Kyiv, one of their programmers went to their office to do something that he felt was important. We never knew what happened here at Worldnow until months later. There is a noble and courageous quality to everyone that we've encountered at Redwerk. They do brilliant work and execute what they say they will always on budget and on time. I can't imagine a greater company and group of people that we could've been blessed to work with over the years. I am very humbled by Konstantin and his folks. I hope you have the good fortune to work with them as well.

I hired Redwerk after numerous consulting engagements had hampered some project timelines. Since that initial project, which was a success, Redwerk's team has engaged in many other products for me. I consider Redwerk a trusted partner for ongoing consulting work.

Redwerk is a skilled IT Service provider specializing in complex application development, QA and support. Their team is highly skilled, on-time and usually on-budget. They have a cost-effective deployment model and serve the technical and business needs of LinkTiger. I have recommended their services to many business colleagues and they have thanked me for that.

We hired Redwerk to design and develop a backend for our website. We asked them to do it in Scala using Play framework and although they did not have lots of expertise in exactly these technologies the work they delivered was top notch and on time with virtually no involvement from us. I highly recommend Redwerk for all kinds of software development! I am sure we will be working with them again.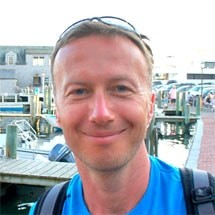 Redwerk is a highly service oriented business partner, willing to assist on all levels of the partnership. Communication is quick and to the point. Their management themselves have in depth knowledge of technology, which helps to speed things up.

I worked with Redwerk while at a previous company. When a project popped up while at Universal Music Group, I immediately reached out to Redwerk. I knew that they had the skill set as well as the proper management to get the project delivered on time, on task and on budget. Even when the project scope needed to shift, they made sure to deliver exactly what I needed. I definitely recommend them for any of your development needs.

Redwerk provided expert knowledge and delivered a solid first generation Web-application that serves a mission critical database for our company. We have worked on subsequent projects to enhance this application and design other Web-based tools.

We selected RedWerk for their dedication and professionalism designing and developing SystemDataRecorder performance monitoring system for Windows platforms. Long hours testing and ensuring the software works without problems makes RedWerk a solid and mature partner for software development.

Before knowing Redwerk, offshore was synonym to problems for me. But they changed my ideas about that. Their team is very service-oriented, punctual and to the point. Redwerk is always doing their best to meet our 'impossible' deadlines.

Redwerk is a strong development organisation. I worked with their developers and PMs at Worldnow and Justin Alexander, Inc. on a variety of projects from video architecture and encoding to basic HTML and can say that both teams were pleased with their work. Redwerk communicates clearly and they do a nice job at managing expectations, which is important because they are an overseas shop. I will work with them again.

Absolutely worth any time and money. I have been working on an Android app for my start-up CleanAgents.com and Redwerk was able to deliver quickly a reliable solution with all testing and expected value. Would recommend for projects of any size and level of difficulty.

I've been working with Redwerk almost continuously since 2006 on various complex software development projects (C++, Java, JSP, Spring, Django, iPhone). This company provides excellent software application development services for a great price. They are very flexible, customer-focused, responsive and communicative. I would warmly recommend other companies to hire them for your software development projects.

In the process of opening The Penthouse Club Kharkov, I was fortunate to meet some very talented people. One of those talented people was Konstantin from Redwerk. I saw some very creative materials they produced that demonstrates they can come up with very clever ideas and they can execute them in a world-class manner. While the projects for the Kharkov club were not completed due to factors outside Redwerk's control, I would welcome the opportunity to work with Redwerk on a future project.

When we needed to access a piece of hardware with an undocumented protocol, we went to Redwerk and they did it. When we needed a massively concurential web application, we went again to Redwerk and they did it. When we needed intimate knowledge of different operating systems, we went to Redwerk and they did it again. That's reassuring. To whom do you think we shall go with our next challenging project?

Working with Redwerk is like having a development team right in the next room. The team is incredibly responsive and reliable. They are creative and go above and beyond in offering options and solutions to meet our specifications. At all times if feels as though Redwerk is personally invested in our success and a natural extension of the 9yahds family.

Adept, agile, responsive, expert. Just a few of the many words that could be used to describe the Redwerk team. At 9yahds, we've had very specific Python/Django requirements and have been deeply impressed with the quality and elegance of the code they've provided. Redwerk isn't simply a vendor. We consider them part of the 9yahds team.

We have worked with Redwerk for the past years. We are very happy with our value and payback equation. They provide great technical knowledge for what they bring to the table. Our efforts overseas/offshore has been very difficult, Redwerk's team have finally proven successful with our offshore strategy to complement our core development team state side.

Join the ranks of our satisfied customers!
No matter where you are: in New York, Denver or Ontario, or in London, Berlin or
Helsinki, Redwerk is always happy to be at hand for you.
250+
projects
accomplished
50m+
users of solutions
we develop