Here at Redwerk, we help create the perfect tools for electronic education to sweeten the learning experience. Our LMS developers are well-versed in all EdTech aspects for a variety of industries.
Education Sector
Students learn best when they are engaged in the learning process. With Redwerk's custom e-learning development services, you can receive EdTech solutions for your school, training center, or organization; hence, offer 24/7 help to your students.
Corporate Environment
Custom e-learning platforms exclusive for the corporate sector and tailored to save money that companies spend on classroom breeding of their employees. Redwerk delivers top-notch corporate education software to satisfy all your learners' needs.
Business Industry
E-Learning caters to the needs of the business sector enabling revenue growth by providing online courses. For this reason, Redwerk specialists render assistance in creating Edu platforms that are not only about authoring but also providing methods of course monetization.
E-Learning Software Products We Develop
Redwerk, as an educational software development company, can help individuals, as well as enterprises, to focus on absorbing learning by delivering software and mobile application for education according to the specific client requirements. We develop engaging web, desktop, tablet, smartphone-friendly solutions that students will be able to access from personal devices.
Custom Learning
Management System
Open new possibilities for your students with a brand new LMS tailored to your specific needs or sharpen an existing one if it lacks some critical features. Here are examples of tasks that companies effectively solve using LMS developed by Redwerk:
Newbie Adaptation

Regular employee training

Branch staff training

Certification

Personnel reserve training

Creating a single internal knowledge base

Partner and customer training
School Management
and Administration Software
With e-learning solutions viable for teachers, the burden of the paperwork, student engagement, and planning advances and gets automated. Here are just a few of the features you might benefit when using school management software by Redwerk:
Pack your educational programs in electronic format and move from the classical form of education to the mixed one.

Build an individual learning path.

Increase the level of student involvement in the educational process.

Keep records of attendance and grades.

Turn tedious prep into the captivating and fast process by using templates for syllabus creation.

Work with your students via video conferences, chats, shared whiteboards.
Tailor-made E-Learning
Platforms
We can turn your business idea into a simple and convenient solution for the placement and sale of educational courses. Order your e-learning marketplace to launch and scale your online learning business. Redwerk's user-friendly EdTech solutions allow:
Monetization of knowledge, skills, and experience.

Revenue increased by promoting the brand of an online school/training center.

Setting up a full training cycle from creating a selling landing page and accepting payments to issuing certificates.
On-Demand Mobile
Learning Apps
Redwerk developers help the education industry to adapt to the conditions of iOS or Android mobile environment, becoming more compact, narrowly focused and interactive. We convert heavy paper books into thrilling music, video, online video streaming learning apps, 3D book reading and gaming programs with attractive and flexible UI/UX, featured admin dashboards and analytics panels. All this allows our customers to offer:
Higher learner engagement

Bite-sized and digestible learning

Social and collaborative learning

A learner-centric approach
Our Customers
From the early years to employer training, our customers cover the full breadth of education. Gooroo provides a handy solution to its users, matching the right tutors and students based on their profiles and expectations, allowing to find each other in an easy and convenient way.
Get PDF
×
Where do you want us to send our E-learning case study?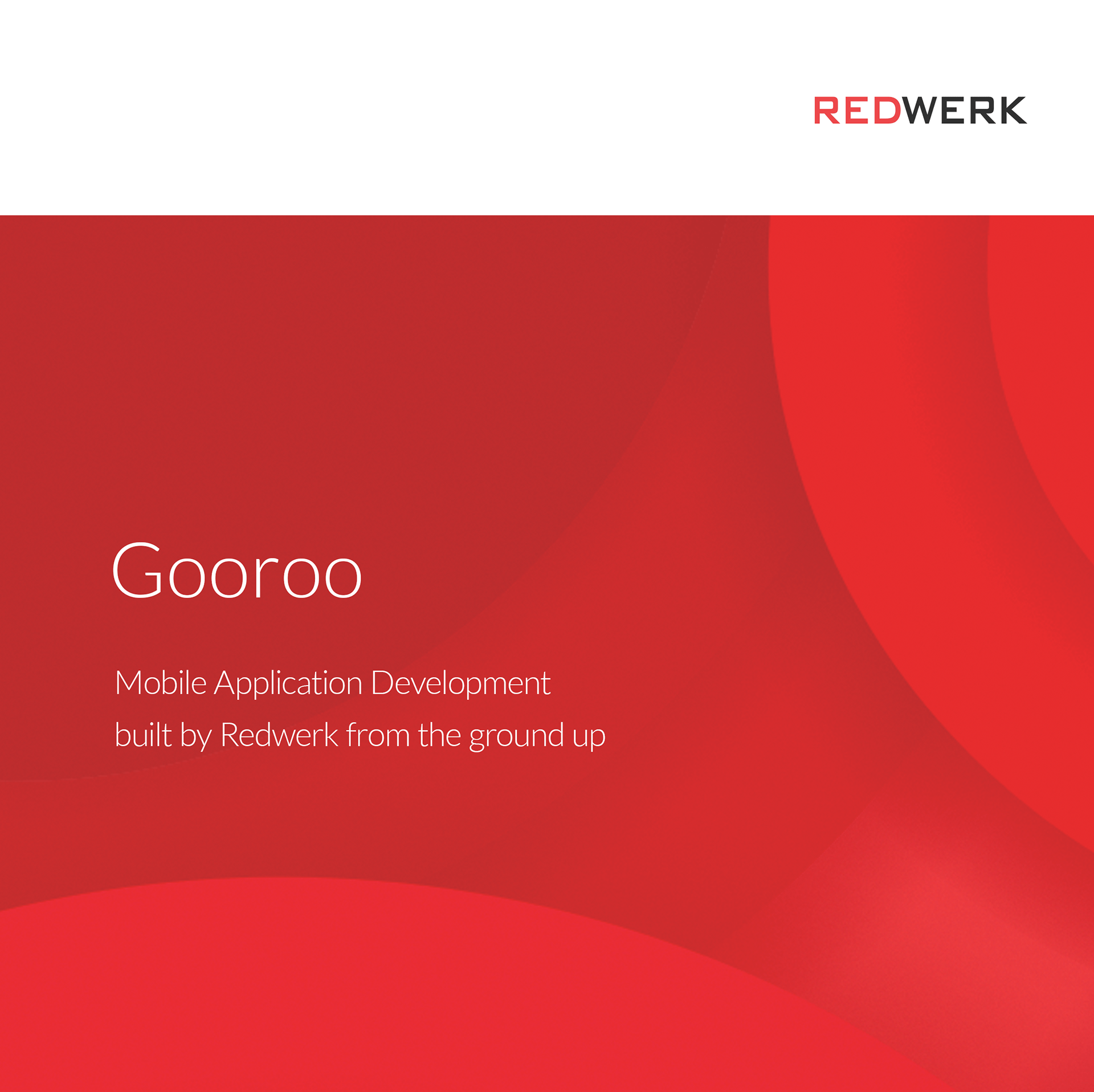 ×
Where do you want us to send our E-learning case study?
E-Learning Solutions on Latest
Technology by Redwerk
AI
By means of Artificial Intelligence, we are able to automate scheduling and content delivery processes, as well as make education more personalized and improve e-learning ROI.
AR/VR
By applying AR/VR technologies, we create new learning environments to help newcomers interact with the educational material directly.
Chatbot
With the chatbots that play the role of a teacher, one will be able to organize effective peer-to-peer interactions and provide relevant information within the space of a few minutes.
Blockchain
This ultimate technology ensures a tamper-proof ledger, securely manages and stores data, simplifies data exchange, enables secure authentication and certification.
Why Us
You are savvy in the field of education and we do know how to implement an e-learning technology, thus enhancing your business idea.
Unique solutions to
individual challenges
Redwerk is a team of proficient developers, testers, designers and business analysts for your tailor-made e-learning solutions.
On-time service
delivery
Redwerk knows the time matters, so there are no delays and excuses. You get your product on the due date.
Cost Effective
Solution
Save costs with a dedicated team. We offer a custom approach for our clients, taking all their needs and requests into account.
Quick
Start
We have the resources on hand to begin the development of your project immediately. Besides, our teams are scalable and flexible.
We have worked with Redwerk for the past years. We are very happy with our value and payback equation. They provide great technical knowledge for what they bring to the table. Our efforts overseas/offshore has been very difficult, Redwerk's team have finally proven successful with our offshore strategy to complement our core development team state side.

I hired Redwerk after numerous consulting engagements had hampered some project timelines. Since that initial project, which was a success, Redwerk's team has engaged in many other products for me. I consider Redwerk a trusted partner for ongoing consulting work.

Redwerk is a skilled IT Service provider specializing in complex application development, QA and support. Their team is highly skilled, on-time and usually on-budget. They have a cost-effective deployment model and serve the technical and business needs of LinkTiger. I have recommended their services to many business colleagues and they have thanked me for that.
Related in Blog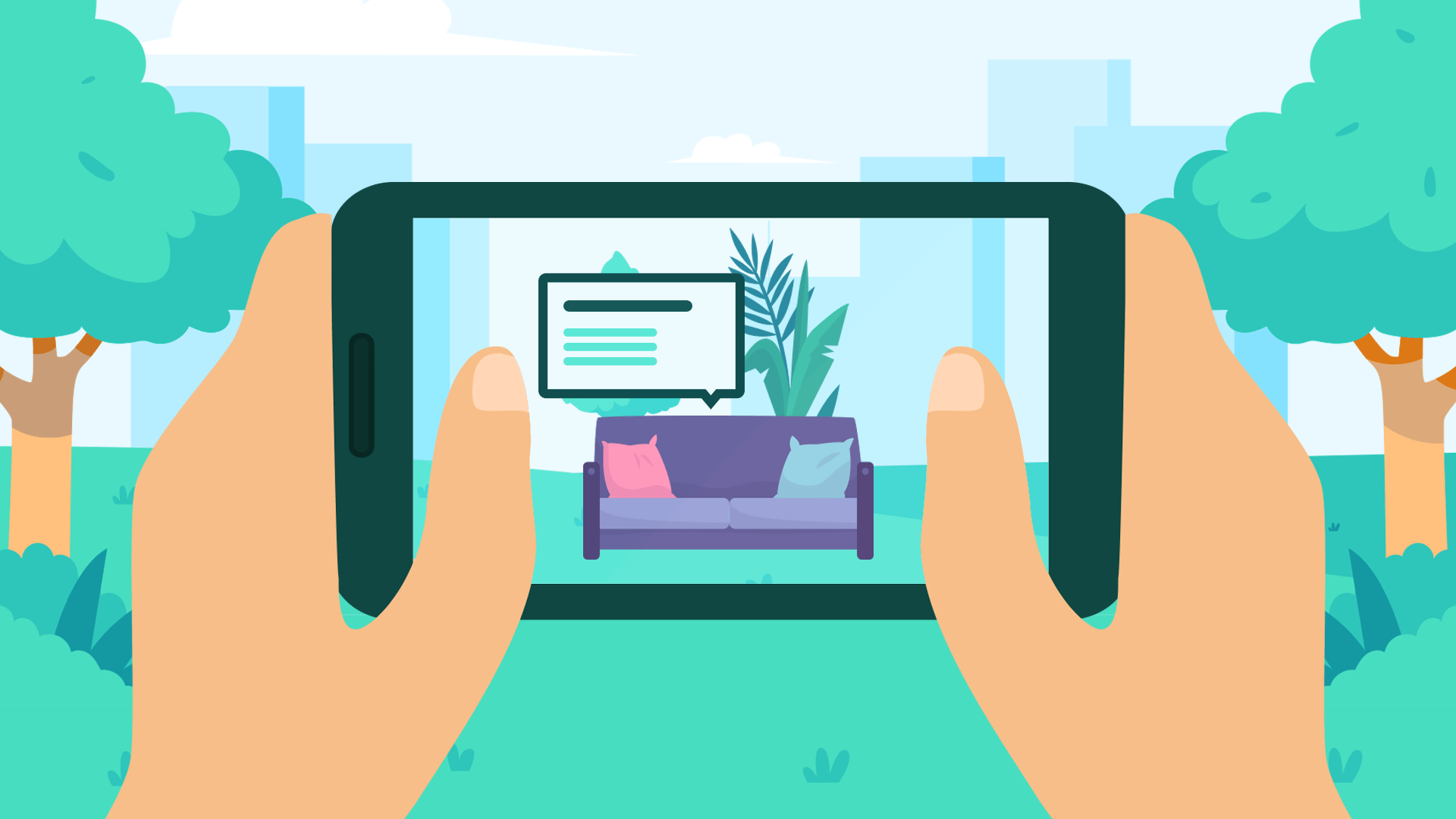 Augmented reality is a technology that allows applying digitally created content to real-life settings using the device's built-in camera. Some of the most commonly used AR applications are Word Lens on Google Translate, Snapchat, Google Lens, and even Instagram filt...
Read More
Need E-Learning Product to Deliver Unmatched Experience to Students?
Let Redwerk help you introduce a breakthrough solution to the EDU market.
$438 MLN
saved by our clients after
switching to e-learning
$325 Billion
The Global E-learning
Market Will Reach By 2025
ACCOMPLISHED
218% Higher
Revenue Per Employee
83% of earners
turn to online education