Get PDF
×
Where do you want us to send our entertainment industry case study?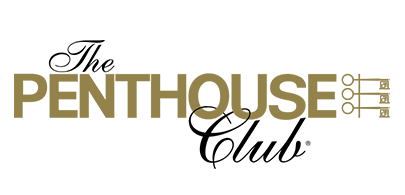 Penthouse ClubsMiami, FL, United States
Penthouse Clubs is a worldwide franchise brand of premium class adult entertainment establishments.
We are experts in creating software solutions from scratch to release. As a one-stop shop agency, we provide product development services for web projects regardless of structure. Whether it's a business site or complex web service, our specialists can offer you a quality realization at any development phase.
Being in the outsourcing market for many years, we have created dozens of media and entertainment apps.
Challenge
Redwerk's position on the market and its reputation as one of the premier software development companies have several interesting side effects. One of them: You get to meet and do business with many interesting people from all walks of life. So when Redwerk, via a personal friend, got into touch with the owner of the soon to be established Penthouse Club in Kharkov, it was just one example of the fact that you can always learn something new.
As the day of the grand opening of the club in Kharkov was just around the corner, a turnkey website was needed, which had to be created in a short period of time. After all, you cannot start handing out business cards without having a website to your name. The long-term goal consisted in designing a mobile app and a complex website for the whole Penthouse Club brand that would be identical in design and function, and to create something truly unique for the entertainment industry. However, due to the time constraints, the project was split into three phases to start with:
The creation of the basic skeleton of the website with the most important information on the establishment, to be ready in time for the launch party.
Development of a concept for unique mobile app for Penthouse Clubs with attractive design and innovative features.
In the long term, a re-structuring and re-design of the global Penthouse Club website to fit the design of the mobile app and to provide a unified brand image.
Solution
Creation of a quick website for Penthouse Club Kharkov just in time for launch
Being quality PHP development outsourcing services provider Redwerk dedicated team mustered all its strength for a new solution. The services of outsource web design have to be provided on time and within budget. But seeing as Redwerk came into the fold too late as the opening party of the Kharkov branch was only a short while away, we took a rational decision to first create a simplified, basic version of the website as a kind of business card type design for this particular local establishment, which would include only the contact information, a photo gallery, and a simple option to book a restaurant table or bottle service, as well as providing a gateway to newsletter subscriptions.
There were many examples of sites for Penthouse Clubs from around the world which we used to get ideas. However, a couple of modifications had to be made, concerning the following aspects:
Another reservation scheme.
A different set of social networks.
Different requirements for the gallery.
Changes to the entertainer schedule.
Addition of a localized Russian version.
From a programmers' point of view, the development of the website was carried out using the popular WordPress content management system. Special challenges were:
Menu organization. Redwerk chose a plugin that allowed making easy content modification by the club's staff.
Slider, carousel and gallery items. These were created with the help of a special WordPress plugin that we found easy to integrate and use.
Media Gallery. WordPress installations are all about plugins and here, too, a useful Media Gallery plugin was installed and adapted to enable our client to easily add content.
Websites are worth nothing if they do not allow users to interact with them, so the Contact Form 7 plugin was integrated into various parts of the website. Internationalization was built-in and a solution for submitting information and validating it based on Ajax was found to show error messages in different languages.
Redwerk proposes a mobile App project unlike any other in the sector
The iOS platform was chosen for the development of the first version of the global Penthouse Club app, as it is the most used mobile platform on the high end, this being the lion's share of Penthouse Club's customers wordwide. While the mobile app was never finished due to non-technical aspects of the agreement between Redwerk and Penthouse Clubs, the ideas are nonetheless very interesting and provoked enthusiastic feedback. You can take a look at the screenshots on this page to get an idea of what the app was all about.
Redwerk's app proposal takes entertainment apps to a new level, thanks to a great number of innovative and technically advanced features:
A reservations feature and a limousine booking service which leverages the phone's GPS functions to call a car to a specific location.
Replacing club cards with the mobile app via the use of QR codes for identification.
Individual entertainer profiles through which mobile users can book their favorite girls for private dances.
A live chat feature, which allows users to learn about special programs and offers by talking to the club's girls via video chat. The girls would dance and tease customers a bit, within the limits of decency, and this feature would be available in both Russian and English.
An interactive entertainer selection module where dancers can be selected by applying certain search filters based on height, hair color or bra size.
While the app solution is no doubt a revolutionary innovation for these kinds of apps (we could not find any solution on the market with a comparable feature set), there were some technological challenges to overcome:
Complex integration of the membership database, which will permit real-time access to credits for dinners, private, dances etc.
Modules to aggregate party photos and videos.
Table reservations via email in the beginning, but at a later stage, integration either with external solutions like OpenTable of with a customized UI.
Redwerk designs a full Desktop website for the global Penthouse Club brand which is similar to the mobile app's theme but provides additional features
While the initial version of the Penthouse Clubs website was designed to be very simple, including only basic sections with contact information, a photo gallery, an option to book tables or bottle services, and an option to sign up for the newsletter, the final version of the website would be fully featured and similar in design to the mobile app, to add a unique but harmonized look for all the solutions and to make them instantly recognizable.
The finished website would have included the following features:
An entertainer database with schedules of dancers available online.
A shop.
A dynamic photo gallery.
Party pictures and videos.
Video chat.
Purchase of membership cards, credits and management of your account.
Limousine call service.
Integration with social networks like Facebook and VKontakte, making it possible to create a party and invite your contacts from your friends lists.
2
developers worked on the project
Results
Due to circumstances beyond Redwerk's control, only step one (the initial, simplified website design for the Kharkov brand) was completed. Redwerk managed to create an attractive website in a short space of time to make sure that the club had something to show for itself at the time of the opening party. Our engineers showed that they are capable of working under pressure.
Despite the fact that the mobile app and the subsequent themed re-design of the Penthouse Clubs website were never completed, this project nonetheless was one of the more interesting episodes in our careers. Seldom have we approached a project with such an open mind and we were able to come up with some unique selling points for the club and its mobile offerings. For other potential customers within the entertainment industry (and in particular, other local Penthouse Clubs or similar establishments), this means that we have a fully-fledged mobile app concept ready to go should there be any interest in it. Just get in touch with us and we can adapt the app concept to your particular needs.
Furthermore, the project allowed us to make many important contacts and to demonstrate that we are able to create complete, integrated solutions that focus on branding, unique design and creative ways of engaging people.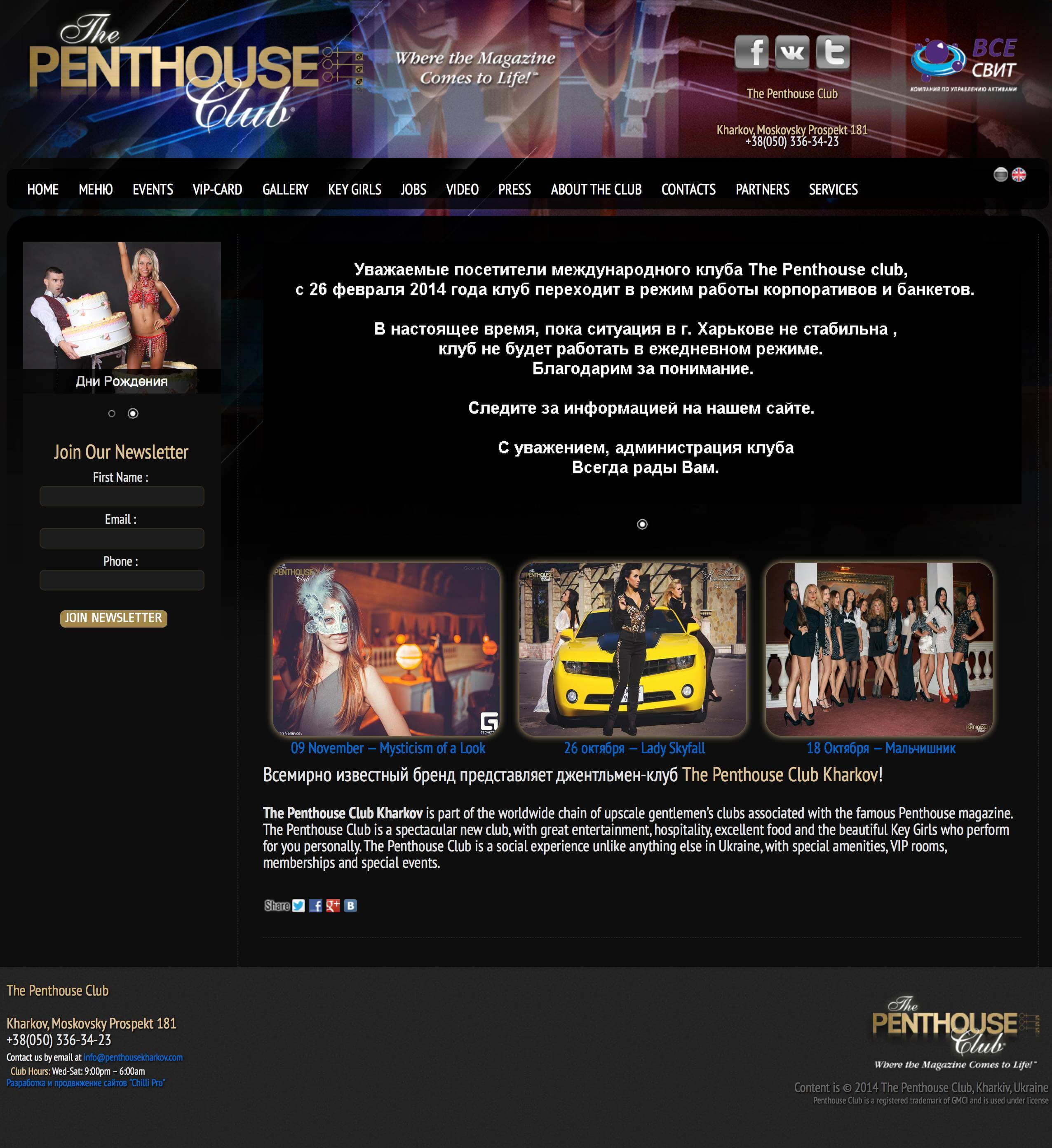 In the process of opening The Penthouse Club Kharkov, I was fortunate to meet some very talented teams. One of those talented teams was Redwerk. I saw some very creative materials they produced that demonstrates they can come up with very clever ideas and they can execute them in a world-class manner. While the projects for the Kharkov club were not completed due to factors outside Redwerk's control, I would welcome the opportunity to work with Redwerk on a future project.
Other Case Studies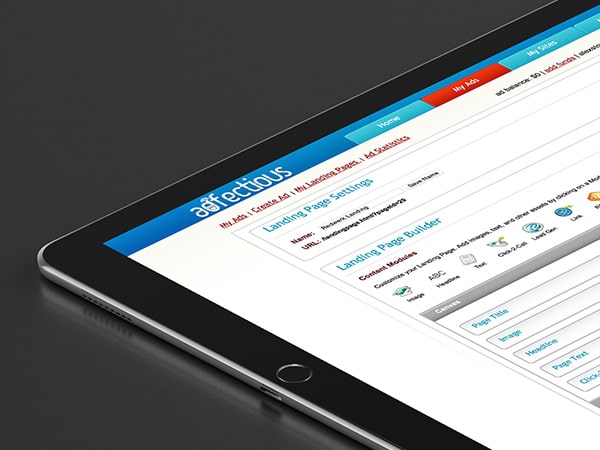 Developed mobile advertising system inspired by Google's AdMob and used on popular Romanian media like meteoromania.ro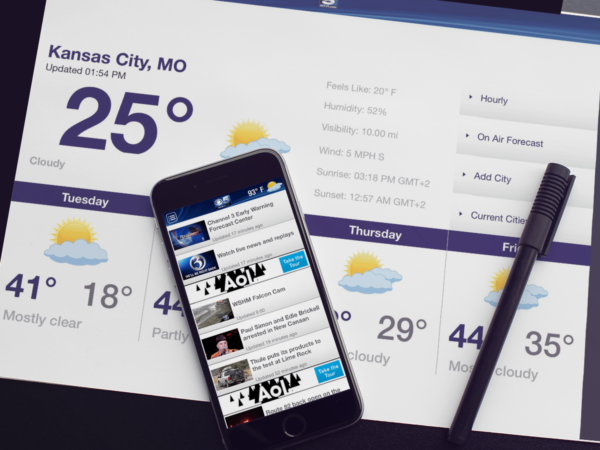 Helped WorldNow add new features
eliminate bugs & workarounds in local news apps used by thousands of US families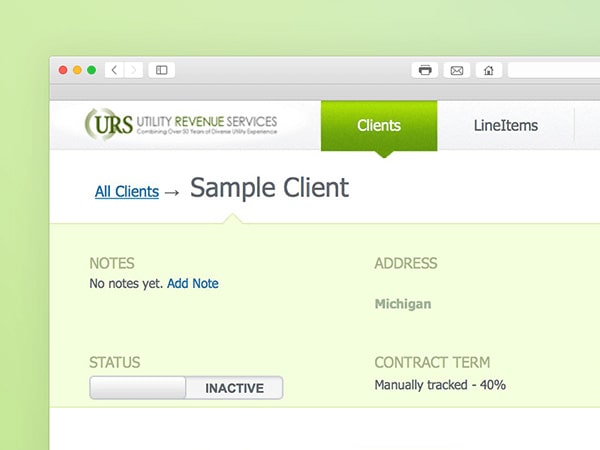 Transformed legacy Windows app into workflow automation SaaS with 5 new revenue-generating features