When A Legacy System
drains your resources and finances, it is high time for Redwerk to step in.
Our legacy modernization solutions include legacy code maintenance, support, and modernization.
Maintaining software written in legacy code has become a daunting task for many businesses today. As companies expand, the need to support legacy systems and implement new features grows to the same extent. Nowadays, companies think of ways to optimize their operations: instead of overloading their internal IT experts with routine legacy system modernization tasks, they outsource a dedicated team of software engineers who will take responsibility for maintaining the code, modernizing it bit by bit, while preserving its existing functionality and premium quality. This approach allows businesses to start working on the next generation apps right away while entrusting enterprise application modernization to true experts in the field.
Redwerk's software developers handle legacy code maintenance with minimal, if any, disruptions to your business. We understand that legacy systems and programs must integrate with emerging ones and retain the data and processes they were originally designed to capture and support. Therefore, we provide flexible and scalable legacy modernization solutions tailored to your business needs. When your legacy system becomes too much of a strain on your resources and budget, contact us for legacy code maintenance, support, or modernization. Our team will devise a custom-tailored strategy for testing and bug-fixing. We will follow strict quality assurance methods because we understand that maintaining your legacy code shouldn't negatively impact your business today or in the near future.
We have worked with Redwerk for the past years. We are very happy with our value and payback equation. They provide great technical knowledge for what they bring to the table. Our efforts overseas/offshore has been very difficult, Redwerk's team have finally proven successful with our offshore strategy to complement our core development team state side.

I hired Redwerk after numerous consulting engagements had hampered some project timelines. Since that initial project, which was a success, Redwerk's team has engaged in many other products for me. I consider Redwerk a trusted partner for ongoing consulting work.

Before knowing Redwerk, offshore was synonym to problems for me. But they changed my ideas about that. Their team is very service-oriented, punctual and to the point. Redwerk is always doing their best to meet our 'impossible' deadlines.
Why Us
Professional Evaluation
It can be challenging for companies to decide on what needs to be done to a legacy codebase. You might wonder if you should maintain your existing legacy codebase, upgrade your system, or completely transform your source code – and start fresh. If you're interested in a professional evaluation, Redwerk can assess the quality of your current code and help you decide on the actions that fit your company's needs.
Legacy Codebase Solutions
Whether your legacy codebase needs to be maintained in its current state or upgraded to keep up with modern technology, Redwerk will quickly execute your decision. Our Eastern European software development team is equipped with the proper tools and skillset to provide quality application modernization services and set you up for success.
Excellent Availability
While most IT companies can take weeks or even months to kick off, Redwerk knows how to operate on a tight deadline. We have an excellent resource pool of software developers, QA engineers, IT support professionals, and business analysts who are prepared to take on your company's project as soon as you need us.
Proven Process
Redwerk has successfully completed legacy system modernization projects for multinational organizations and major technology companies. We've restored severely outdated code and brought organizations to new life. Once our work is finished, your team will be pleased to have a codebase that's fully functioning and easy to work with.
Quality Support
We guarantee that you will receive the support that you deserve. At Redwerk, we commit to providing you with up to three months of support. In many cases, we can even assure support for the full lifetime of your project.
International Outsourcing
As the leader in Eastern European legacy codebase outsourcing, Redwerk will provide you with top-notch software development talent, IT support, and value for the price you pay. We believe in building long-term partnerships with our clients; therefore, we provide the service at a discounted rate while maintaining premium quality.
Outsource or Not Outsource? Embrace Your Fears With
13 Reasons Why You Should Not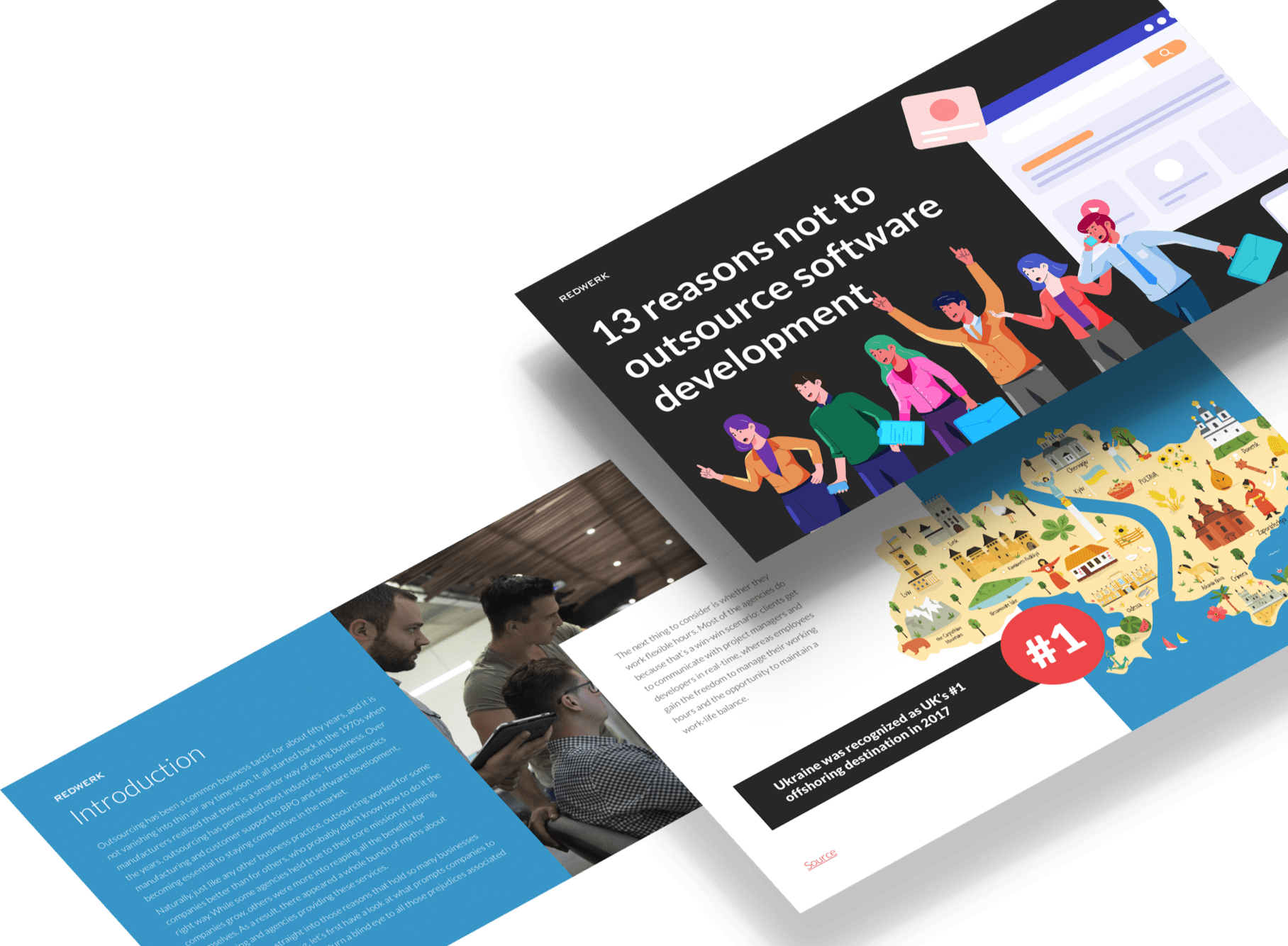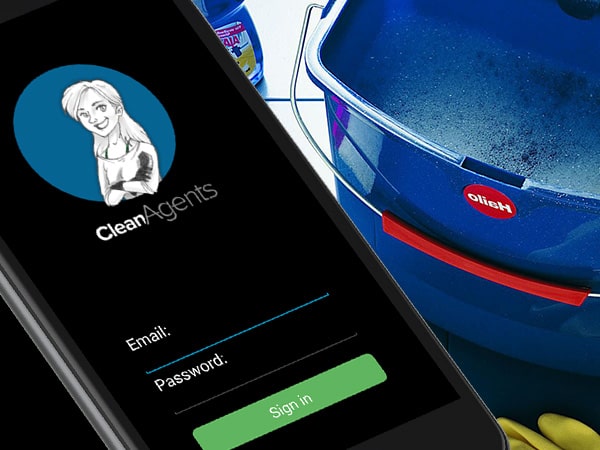 Built Android app for self-employed cleaners across Germany and Austria
soon acquired by Helpling.de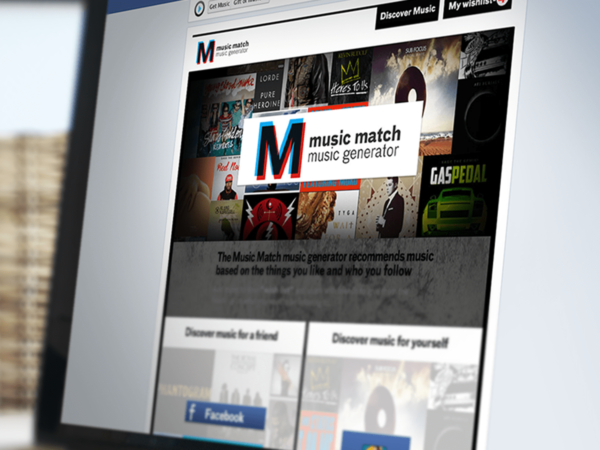 Helped Universal Music
world's largest music corporation
upgrade Facebook app used by 80% households in US
FAQ
What is legacy software?
The term 'legacy software' refers to an application program developed a long time ago but still fulfills essential operations, albeit with operating system and hardware compatibility limitations. Over time, the hardware or software becomes complex or expensive to maintain.
What are legacy systems?
Legacy systems include both legacy software and hardware that would be considered 'outdated'. Here at Redwerk, we can refurbish the legacy software to an industry-standard server.
What is legacy modernization?
Legacy modernization is the process of updating outdated business systems to enhance the efficiency of operations, eliminate technological and compatibility constraints, and improve customer experience. The process of legacy modernization starts when organizations find themselves in a rut due to the diminished performance of out-of-date systems.
Why is application modernization necessary for your business?
Aging infrastructure hampers your digital transformation and makes it difficult for your business to cope with daily operations.
Here are the reasons to consider legacy modernization:
Maintain a competitive advantage with contemporary software solutions.
Improve business performance.
Enhance customer and employee satisfaction.
Protect your IT infrastructure from external and internal threats.
Make the integration of modern CRM tools easier.
Improve your bottom line by addressing the financial inefficiencies of legacy software.
Scale your business to reach a larger audience.
Legacy VS modern applications
Legacy applications are usually single-tier software with all components built on a monolithic framework. This makes the application susceptible to targeted attacks and complicated to fix.
In contrast, modern applications can be divided into microservices, which are a collection of independently deployable services stored in runtime environments. Since they are independent, teams can make changes to individual microservices without affecting the entire application.
Why choose us as a legacy application modernization company?
We offer a lucrative collaboration that guarantees an unmatched quality of legacy software modernization services. To establish trust and highlight our expertise, we will provide free strategy sessions for your projects. Reach out to us to start right away.
4
days took us to add new feature to 10 years old ASP.NET project
21
legacy products picked-up, groomed and developed further
12
out of them were real spaghetti code