Delivering the best
We specialize in best quality outsourced IT services and offer our clients from all over the world full-cycle customized software development, support and maintenance, dedicated app development teams, etc. Outsourcing software development services give you access to the pool of high quality human resources, a way to save your IT budget and a great opportunity to speed up your R&D and information technology processes. Any service that we offer whether it is offshore web development services, desktop development, corporate software development or mobile application development, our outsourcing service is a guarantee of the best quality, meeting deadlines and the greatest experience of collaboration. So if you ever thought to outsource IT development services, Redwerk is the best place to do so.
Be free to contact us with any task you might have: we will help you whether you need just some coding outsourcing or a full-cycle product development.
Web Development
Providing outsourced web development services is one of our primary business lines. We can offer both website development from scratch or solving some subtasks like design and additional modules introduction. We have experience with many platforms and tools for efficient web development, so you can be sure that your product will be the most advanced.
Mobile Development
Application outsourcing services proposed by Redwerk, allow our customers to get top notch apps that can easily compete for prestigious awards at global contests. Additionally, entrusting app development to the qualified vendor contributes to paying more attention to internal business processes. We provide custom mobile app development services that help improve and simplify user adoption of projects, even in such areas as education and e-government.
Desktop Software Development
Despite the rising popularity of web services, using of desktop applications is still relevant in every industry. Now is the time of cross-platform apps that allow to get the service at any device you possess. If you need such one, our professional team will easily create advanced and easy-to-maintain desktop application working on multiple platforms.
Corporate Solutions
Developing such corporate software solutions as control and accounting systems, business solutions and automation systems, we help companies bring their business to the new level. These systems increase the efficiency of the company as a whole and streamline the work of individuals, which results in a significant progress on the market.
Our Outsourced Software Development Services
Our Outsourcing Software Development Process
We have a solid bulletproof Agile software development process that has been continuously improving over the years.
It guarantees quality and timely results for our clients.

Start
Agile
Methodology
Release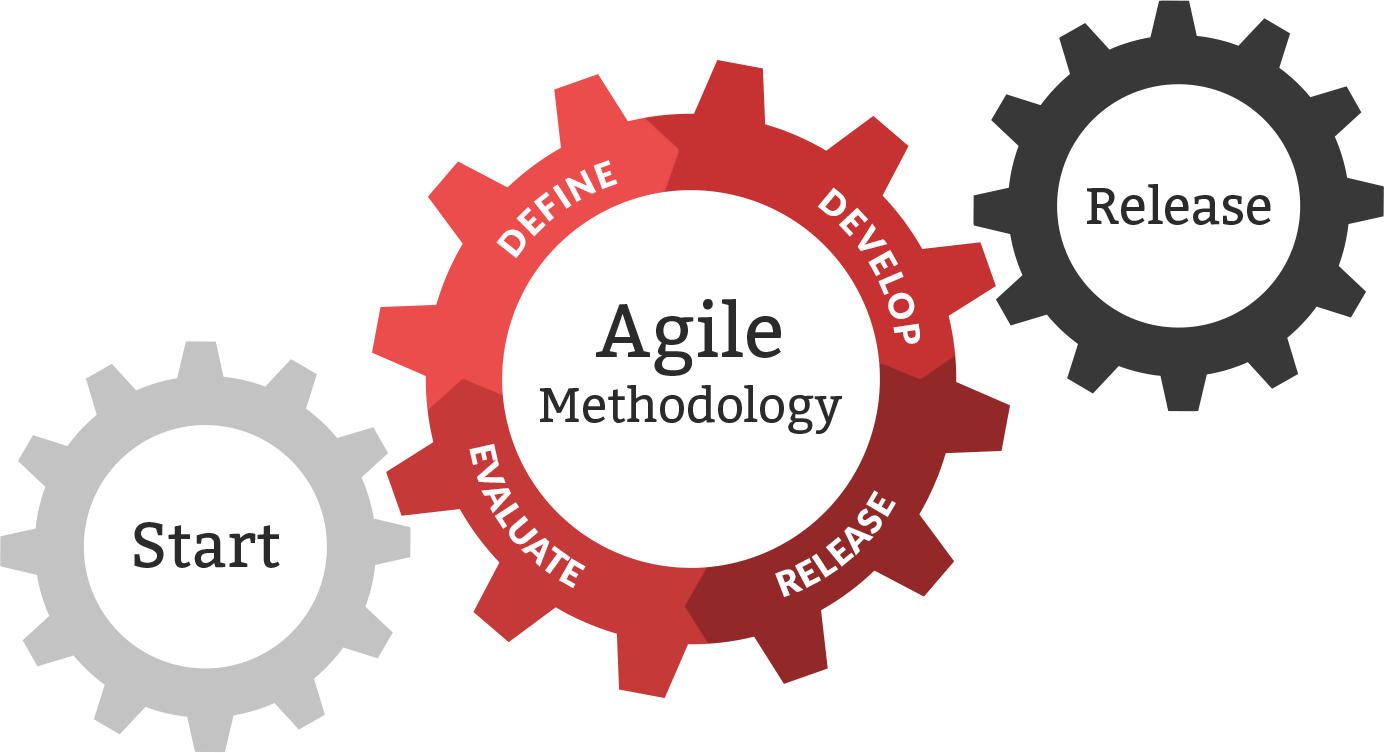 Why Us
Quality Pledge
We take the quality of the products we develop very seriously and provide three months of free bug-fixing support after the project is released.
Deadline Guarantee
We've never met a deadline we didn't meet. Our estimations are always absolutely certain that's why you don't have to worry if your project will be finished on time: it absolutely will.
Fast Ramp-Up
Even if you need a big team, we can quickly allocate or hire resources to start with your project almost immediately.
Perfect Process
We have a solid bulletproof software development process that has been developed through the years and it guarantees quality and timely results for any project.
Maximum Agility
We will scope out and deliver very quickly an MVP (minimum viable prototype) for your idea and, once everything is agreed, a full-scale software product.
Business Analysis
We make sure we understand your business, and our business analysts are those who will talk to you about your project, understand it and make the specification for the development team.
Selected Cases
We stand for high quality standards, transparent collaboration and the best value for our clients. Look at some success stories of our work, and maybe your project will be one of them?
50+
software development professionals
260+
years combined experience
25%
less expensive than some other IT outsourcing locations