On Demand Outsourced Product Development
can increase efficiency and cut costs for companies that want to concentrate on their business and leave the technical work to us
The cost of developing Web 2.0 and SaaS solutions can be hefty for IT start-ups and product vendors in terms of pulling resources away from the business side of the company. For several time, cost and resource-saving reasons, more and more businesses find it beneficial to outsource product development whether it's just parts of it or the entire development process from A to Z. Having built and deployed more complex systems than our development team can count, we've learned exactly what it takes to develop and launch powerful, ever-changing software solutions.
Getting Started With Product Development Outsourcing

Thinking of starting outsourcing product development? Perhaps out of all the development stages, the concept phase has the widest parameters. Redwerk's developers have moved quickly into development based on a vague idea scribbled on a napkin. We've also brought to life multiple pages of highly specific end user objectives. Either way, our team leans toward quick prototyping, saving you time and money. However, the project's concept must have a basic foundation on which to build: function requirements, budget and a timeline for milestones and final execution.

Functionality is key. Though it can change throughout the offshore software product development life cycle and well beyond initial deployment, the basics and a map for future evolution must be established as a guideline early on. If you don't have a clear blueprint to follow, our development experts can help you outline design preferences, wants versus needs, and the requirements for the user interface.
Deployment, Maintenance, And Support

Once development is done, if needed, we can help you pick a hosting provider and deploy the solution live. You may choose to sign an SLA with us and get a support team with us who will address requests of your customers on a daily basis.
When it comes to outsourcing product development, Redwerk is a skilled IT service provider specializing in complex software solutions, QA and support. Their team is highly skilled, on-time and usually on-budget. They have a cost-effective deployment model and serve the technical and business needs of LinkTiger. I have recommended their services to many business colleagues and they have thanked me for that.

Redwerk provided expert knowledge and delivered a solid first generation Web-application that serves a mission critical database for our company. We have worked on subsequent projects to enhance this application and design other Web-based tools.

Absolutely worth any time and money. I have been working on an Android app for my start-up CleanAgents.com and Redwerk was able to deliver quickly a reliable solution with all testing and expected value. Would recommend for projects of any size and level of difficulty.
Why Us
Easy Software Development
Outsource your company's software project to Redwerk (no matter how simple or complicated), and you'll reap the benefits. We'll help you save money and time, while preventing frustration. But most importantly, we'll bring your product's vision to life, and provide your company with a high-quality piece of software.
Quality Guarantee
We put tremendous effort into building software that users want to adopt. Whether your company needs a SaaS, web app, mobile app, or any other piece of software, you can rest assured knowing that Redwerk guarantees the quality of your build.
Quick Deadlines
While it takes some time to build a quality software solution, we'll make the development process feel quick and painless. In fact, we can schedule a series of milestones for your development project which won't be missed.
Intellectual Property Rights
We provide you with 100% ownership of the software that we build for you. No exceptions!
Legal Protection
Need us to sign a Non-Disclosure Agreement (NDA)? No problem. We're a professional product development outsourcing company, and we'll make sure to protect your project's privacy.
Strong Communication
You'll find it easy to chat with our team in English. Plus, we'll work hard to regularly communicate with you during a window of time that's most convenient to you.
Selected Cases
Software products we have developed from the ground up.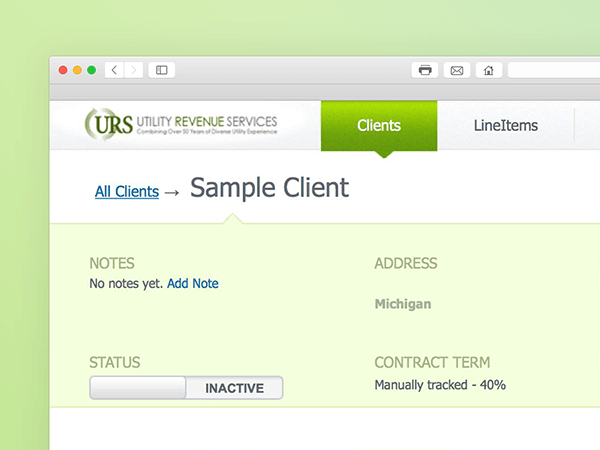 Web application for automation of workflows related to audit and statistics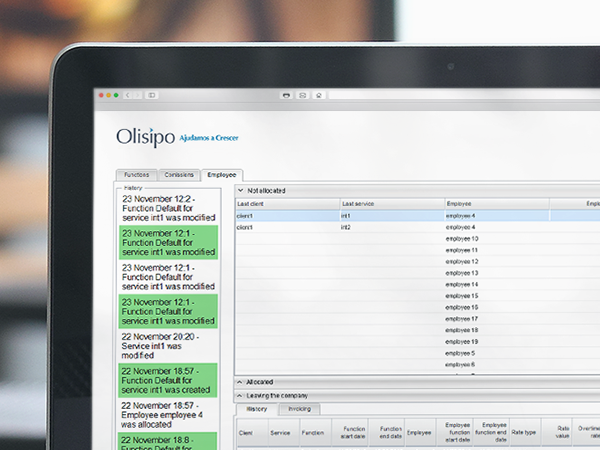 Advanced web-based ERP system for IT company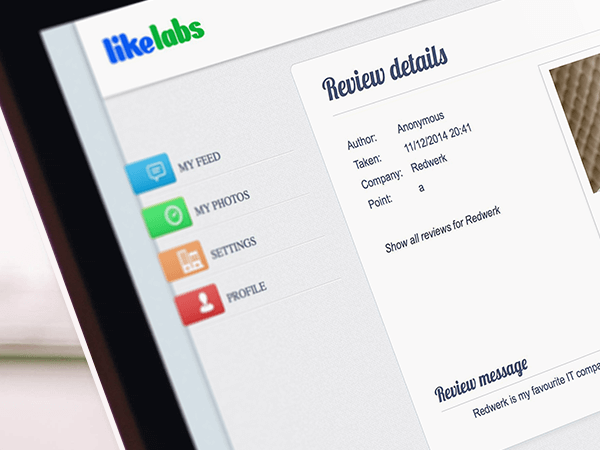 iPad app that allows visitors in a public place to create and share a review
Our Customers
Happy customers who used our outsourced software product development service.
12
complex distributed systems developed from scratch
3000+
users' issues addressed by our support service
40%
faster time to market due to our agile process
7
startup companies trusted us with their whole technology