Innovation
in Windows mobile app development to help enterprise and startup companies put their ideas into action
The popularity of Windows Phone application development on Windows Phone or Windows 8 platforms is understandable: these platforms are among absolute leaders when it comes to mobile operating systems. This also makes custom Windows phone app development critical to businesses that need to keep up with modern trends as having a mobile app today is like a window to success: a mobile application speeds up the development in today's mobile-driven world.
Types of apps we develop:
Multimedia Applications
Business and productivity apps
Social media apps
Utilities
Communication applications
GPS and navigation applications
3D solutions for mobile
Here at Redwerk we provide all kind of Windows Phone development services, so if you need help with your in-house development tasks, we'd be happy to assist whether it is Windows Phone 7 or Windows 8 mobile application development.
Windows 8
Since more and more smartphone manufacturers align with Windows 8, mobile apps development for it is in a great demand. Companies providing this kind of service are often not really professionals, because Windows 8 mobile applications development technologies are quite new on the market. If you end up collaborating with Redwerk, rest assured that all Windows mobile developers in our company whether it is Windows 8 or Windows Phone at our company have at least 2 years of successful experience as well as impressive portfolio completed projects.
Windows Phone
The other extremely popular mobile platform by Microsoft is Windows Phone. Our Windows Phone developers are real professionals in creating amazing apps for this mobile development platform, and whether your project big or small, you will get the best quality talent to work on your Windows Phone apps development projects.
Why us
Windows Phone developers
If you are looking to outsource the development of Windows Phone application, feel free to rely on our deep expertise and 10 years of experience. Whether you are interested in Windows Phone 7 app development, or older versions of this OS, you will get the best assistance.
Management and Communication
Outsourcing your Windows Phone project or hiring dedicated developers at Redwerk means that the communication is always built in the most convenient way possible. Our BA team will take care of your account at no additional cost and excellent English skills of our developers will facilitate easy interaction.
Legal Protection
Non-disclosure Agreement to restrict access to confidential information to third parties. Confidentiality and Non-competition for each party to agree to threat the other party's information as strictly confidential.
Price Advantage
Outsourcing to Eastern Europe saves your money. Our rates are at least 25% less expensive than some other IT outsourcing locations.
Intellectual Property Rights
All rights on the software developed by our developers belong to the client 100%.
Working hours & Time zones
Depending on where you are, we can adjust our working hours to make sure there is an overlap with your specific timezone.
Working with Redwerk for 4.5+ years on a wide variety of development projects at Worldnow, I've found them to be diligent, friendly, and eager to do the job well. We used them as an extension of our in-house developers in order to easily augment our services and I considered them a critical part of our team.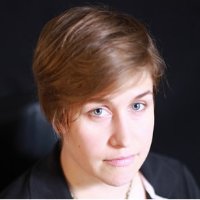 42%
clients came from word-of-mouth referrals
20%
of our overall projects are in .NET
48%
have chosen a dedicated team with Redwerk