Since 2005
Redwerk has been in web application development field creating extensive front-ends for a wide variety of software products
Companies looking to provide modern solutions for their business partners and customers today cannot do without a web frontend, especially in an age where traditional software is gradually being replaced by web-based one. These products require a high level of usability because having a user-friendly and responsive interface is a key to a market success of the web application. Efficient web development is a business imperative!
Software experts at Redwerk have literally no limits when it comes to the type of web frontends or services which can be made using HTML5, CSS3 and JavaScript web application development. Redwerk is your one-stop shop for outsourcing web design and development, offering complex solutions made to look simple, and taking care of every single stage of product development: analysis, architecture, UI, UX, programming, testing and deployment, and ongoing maintenance and support.
We do realize that the quality backend is a key principle of successful functioning of the application, and at the same time frontend is critical for its market success. Today is a century of responsive interfaces and exciting user experiences. We have talented and experienced UI/UX designers on our team as well as professional frontend and mobile developers who will provide you with an amazing solution your users will love!
We will help you with any frontend work whether it is SaaS development project, HTML5 software development of mobile application that you need, website design outsourcing or any other task, you can easily outsource web development to us.
Our Frontend Web Development Services
Websites Development
A website is a must-have for any kind of business today. We provide outsourcing of web app and website development and responsive design to facilitate your business with user-friendly online presence. If you need a reliable software web development company, Redwerk is the right fit for you.
Mobile Layouts Development
Usage of mobile devices is increasing day by day and having a convenient mobile website is a must for any company. Redwerk JavaScript and HTML5 developers are true experts when it comes to smart mobile layouts for any kind of websites and for any devices: smartphones or tablets. We are true experts in HTML5 mobile app development.
SaaS Application Development
The key to success for an SaaS development product of your company is the way of how the user interacts with the application. It is important to develop a responsive user interface for your online app which will enrich user experience. Our UI/UX designers and JavaScript developers will help you to create the best frontend for your users as well as other SaaS software development tasks!
Cloud Apps Development
Using cloud platforms to create applications and store information are one of the most popular trends recently, since cloud computing allows to achieve high optimization and economic benefits. Сloud development is an excellent solution for a company that needs a web app with advanced user settings, good scalability and simple integration with the server.
Database Processing and Development
The database is an integral part of most modern websites in various industries. Redwerk's engineers can skillfully organize the interaction of your site with the database of any level of complexity. We've also accomplished numerous data transfers between platforms. So, if you need high quality PostgreSQL, MS SQL or MySQL database development, then we will surely help you in this.
Web Applications Development
Web application development is vital to improve online performance of your business. We create web applications which can also be easily integrated to different social networking platforms like Facebook.
Why Us
Skilled Web Developers
Redwerk is staffed with a team of experienced web developers who are prepared to handle your unique project. Simply outsource your web application to us, and we'll take care of the design, development, testing and more.
Seamless Communication
After outsourcing your HTML5 development project (or any other frontend project) to Redwerk, we'll set you up with a dedicated business analyst. With strong English skills, and excellent responsiveness, our entire team will communicate with you along every step of the way.
Peace of Mind
We'll sign your Non-Disclosure Agreement (NDA) with no questions asked. This prevents confidential information from being disclosed to third parties, and provides you with peace of mind throughout the web app development process.
Competitive Prices
Outsourcing HTML5 and similar development tasks to Eastern Europe saves you cash, without sacrificing code quality. Redwerk is headquartered in Ukraine, which is a well-known hub for finding talented web developers at budget-friendly prices.
Intellectual Property Rights
Our developers build applications for clients only. This guarantees that clients always own the intellectual property rights to their software 100% of the time. No exceptions.
Easy Working Hours
As a global development outsourcing company, Redwerk works with clients from all around the world. So regardless of your current location, we'll come up with a way to communicate at a time that's perfectly convenient to you.
Selected Cases
Over 40 HTML5, CSS3 and JavaScript development projects done by our company in 10 countries.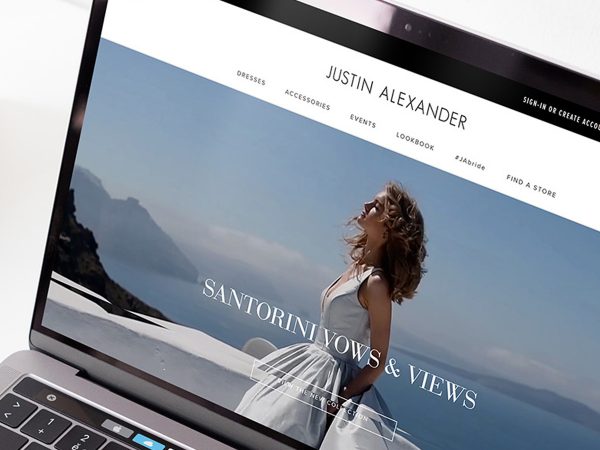 Stunning bridal dress online platform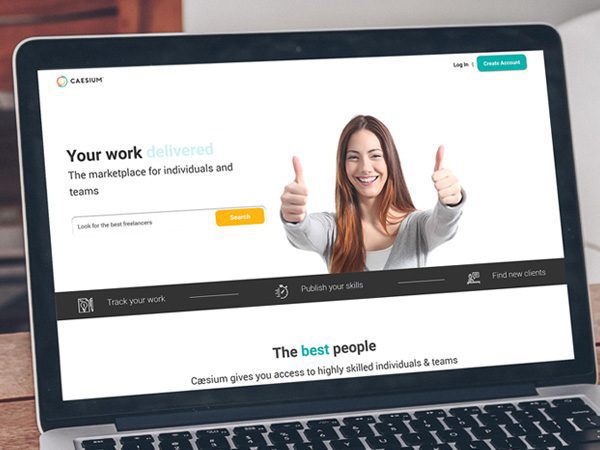 Innovative Marketplace for Freelancers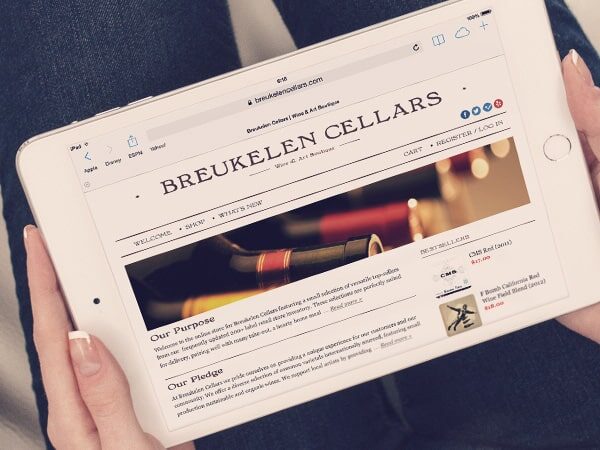 Webstore for Breukelen Cellars wine shop and art boutique
Our Customers
Companies that used our HTML5, CSS3 and JavaScript software development services.

Redwerk is a strong development organisation. I worked with their developers and PMs at Worldnow and Justin Alexander, Inc. on a variety of projects from video architecture and encoding to basic HTML and can say that both teams were pleased with their work. Redwerk communicates clearly and they do a nice job at managing expectations, which is important because they are an overseas shop. I will work with them again.

Before knowing Redwerk, offshore was synonym to problems for me. But they changed my ideas about that. Their team is very service-oriented, punctual and to the point. Redwerk is always doing their best to meet our 'impossible' deadlines.

We have worked with Redwerk for the past years. We are very happy with our value and payback equation. They provide great technical knowledge for what they bring to the table. Our efforts overseas/offshore has been very difficult, Redwerk's team have finally proven successful with our offshore strategy to complement our core development team state side.
80+
years combined frontend experience
25%
less expensive than some other
IT outsourcing locations