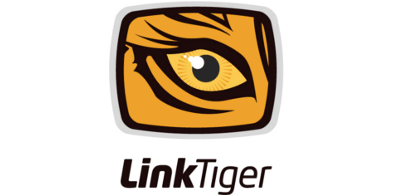 LinktigerToronto, Canada
Linktiger is a technology startup on a mission to provide an easy-to-use tool that locates broken links on websites.
All Customers
Being a one-stop shop for software development, Redwerk has implemented Linktiger.com from the ground up. We went through every phase here: requirements analysis, prototyping, architecture, UI/UX design, development, testing, deployment, maintenance, system administration, and support.
Learn more
Automatic processing of websites and social network APIs, scraping them as big data and rendering archived websites back to the users is what we can code.
Learn more
Challenge

Broken links create a big problem for websites, eCommerce, etc. They can frustrate and drive away visitors, while stopping online buyers in their tracks. Broken links interrupt user interaction and diminish overall user experience regardless of whether the link is a local or remote resource. Finding and correcting broken links are critical to online sales, as well as building or maintaining the site`s (and company`s) credibility.

Redwerk`s software developers were challenged to build a sophisticated system with an extensive backend, operating on fairly light hardware. The ability to run multiple crawlers was necessary in order to handle checking thousands of websites every day.
Solution

After in-depth evaluations of existing commercial and open source crawlers, Redwerk`s software developers decided that developing a web crawler from scratch was in order. During the development phase and continuing through years of maintenance, our software engineers constructed a highly mature crawler capable of handling almost every single peculiarity of specific web server, and occasionally, even browser behavior.

Our development team designed an advanced architecture that is quickly and easily scalable by simply plugging in additional servers as Linktiger`s load grows. Always striving for the highest performance level, Redwerk`s software developers went through a series of optimizations that resulted in the system processing terabytes of downloaded documents daily. It`s even capable of extracting links from Javascript code.

All of this processing power functions seamlessly behind its user-friendly user interface. Additional features include:

Automated e-mail notifications alert subscribers about broken links almost instantly
Daily report results are visually represented on a dashboard with pie charts and graphs, which can be exported, printed emailed and shared with colleagues
The report`s user interface allows filtering by error and file type, searching by document name and exporting link lists in CSV format
A "Show me" function leads users through the site`s pages containing broken links via Next/Previous buttons. The broken links are highlighted in orange, making them easy to locate and quickly fix
Users manage their accounts, customizing reports, adding, editing and removing websites through the dashboard without any changes necessary in the source code
No software to download, order upfront or maintain. No hardware required. Just automated site scanning without any work on the user`s part.

In addition to crawling HTML code, Linktiger also hunts down broken links in CSS stylesheets, JavaScript code, Word and Excel documents and in PDF, RTF and TXT files.
10
developers worked on the product
5
QA engineers on the team
Zillions
broken links hunted
Results

Having started with sketchy napkin requirements, the custom software was successfully prototyped, built and continued to undergo a few major redesigns over the years. Redwerk has been constantly expanding the system`s functionalities to meet customer demands. Our software developers handle maintenance and fix and issues bugs reported by end users. By outsourcing software development and maintenance to Redwerk, Linktiger`s team can concentrate on marketing, sales and requirements elaboration.

Today, Linktiger serves well over 15,000 happy users. It crawls tens of thousands websites daily, instantly notifying subscribers about broken links so they can be fixed before they negatively impact their business.

Linktiger`s customers include such globally known customers as Telus, Hosting.com, Microsoft, KluwerLaw, Greenvalley.com, US Department of Transportation, the city of Las Vegas, Nevada and the Australian Government.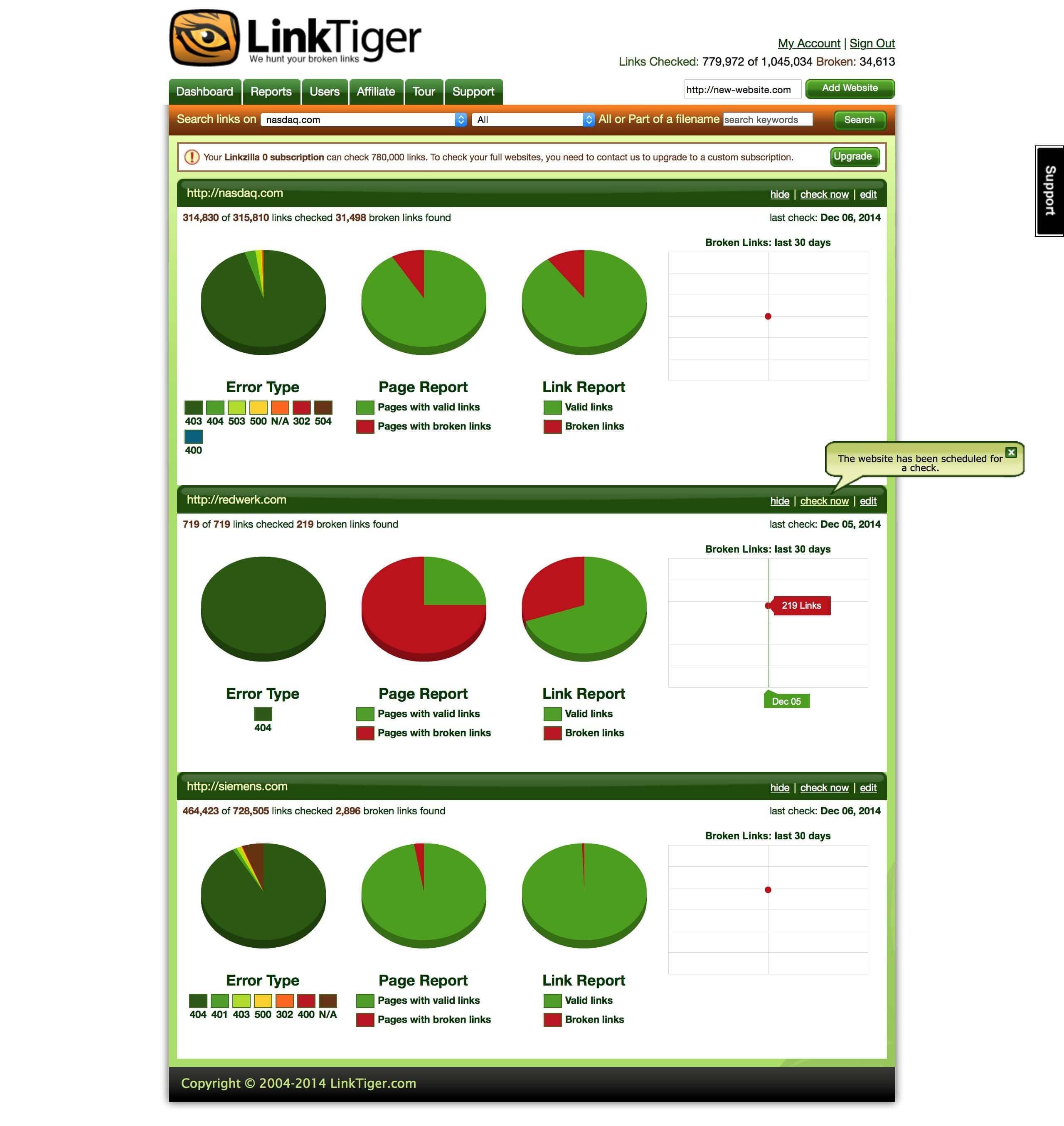 Redwerk is a skilled IT Service provider specializing in complex application development, QA and support. Their team is highly skilled, on-time and usually on-budget. They have a cost-effective deployment model and serve the technical and business needs of LinkTiger. I have recommended their services to many business colleagues and they have thanked me for that.

Interesting Fact

In 2011, Redwerk provided a technology to facilitate a mutually beneficial partnership between two of our customers: Linktiger and Hosting.com. We developed a Linktiger widget for HDC`s customer portal so now Hosting.com customers can easily subscribe to Linktiger and keep their websites free of broken links. A partnership between the two companies made sense and was a win/win for both and tens of thousands of their subscribers.
Redwerk engineer's comment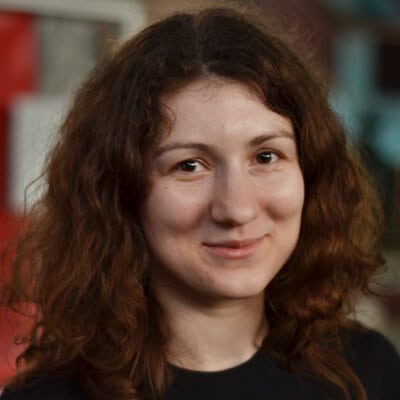 The main QA challenge was to ensure that LinkTiger collects all links with proper statuses and in different crawling modes. Our test team designed an approach to verify links in the LinkTiger reports to make sure they are of the same status in reality. Splitting dozens of test cases into equivalency classes helped us to find all bugs as quickly as they appear. Nowadays, LinkTiger clients are very happy about getting regular notifications with problematic links on their websites.
LinkTiger has been invaluable in finding broken links in our client's sites that are not majorly noticeable by user-based testing. They save our company time and money by eliminating tedious testing on our website developments. LinkTiger is critical to our Quality Assurance programs, ensuring that all of the components of our developments are operational on a daily basis.