At the age of computer technologies, we can erase all boundaries and easily contact each other anytime and anywhere via the Internet. Given this fact nowadays more and more businesses are becoming international to expand their customer base and increase profit. Probably every outsourcing company that works with foreign clients face with the issue of organizing an effective working process and instant communication with the customer. In the initial stages of interaction, you need to consider many aspects and differences in doing business around the world. So, to build and maintain a positive relationship, firstly, we need to understand these differences and how to deal with them.
For more than 13 years Redwerk successfully works with clients from all over the world providing quality software solutions and building long-term relations. Based on our experience and thorough research we decided to clarify how to deal with remote clients and share both human and tech insights we noticed.
What to Consider in Communication with Remote Customers?
1. Cultural Differences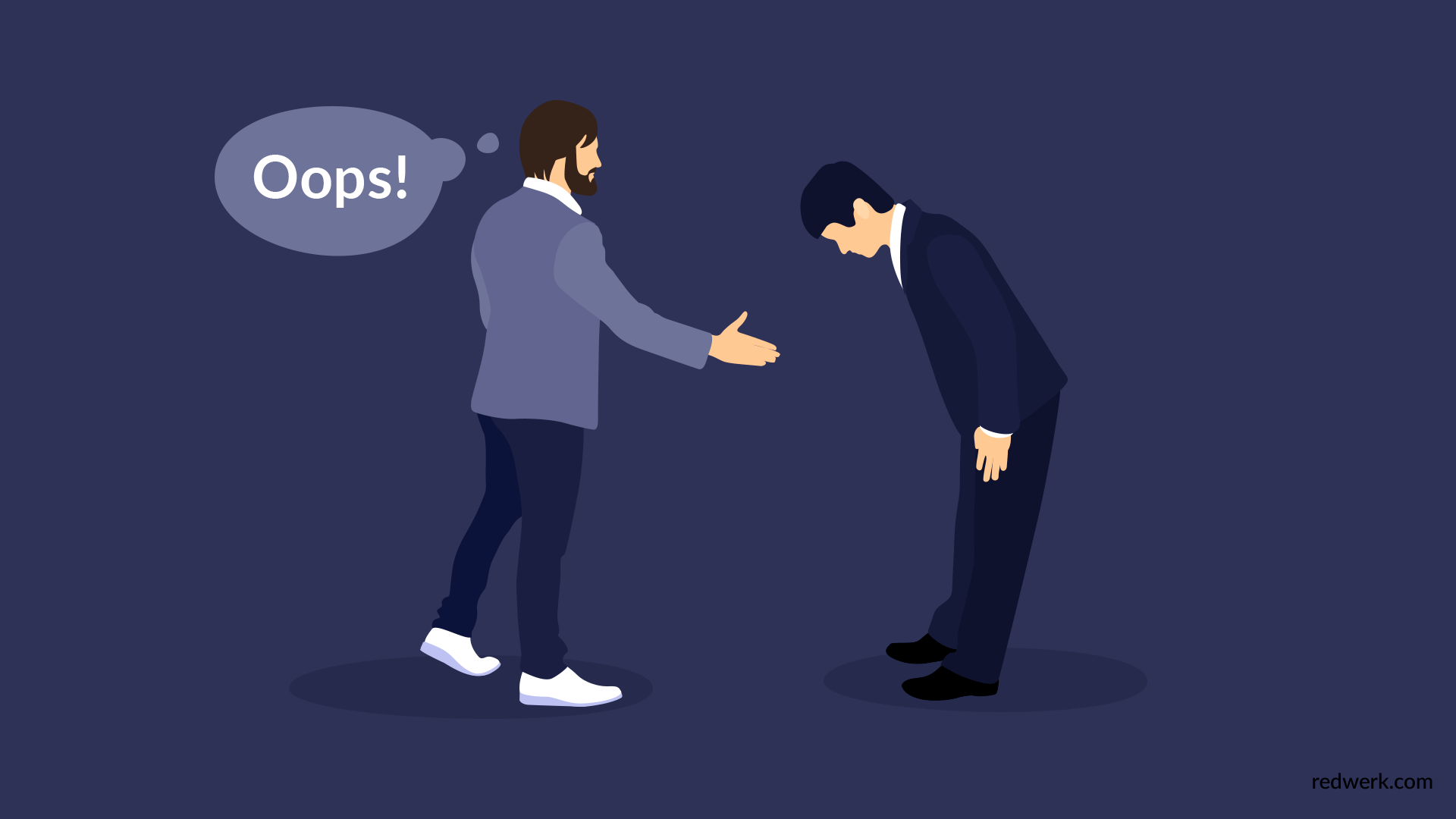 Culture is what makes all countries special and at the same time complex during cooperation. Research of local customs and etiquette of the country where your clients are located can help you to prevent awkward situations. For example, Germans and Scandinavians are more rely on the past experience, positive reviews and image of the partner company. So, you need to show them all the best sides to gain confidence. Negotiation rules are also important, as some nations as Americans, Indians, Chinese, prefer small-talks, but other, as Scandinavians, Brazilians, and Germans – direct discussions. Furthermore, study up as many information about your clients as you can, to show your interest and respect. They will appreciate it!
2. National Holidays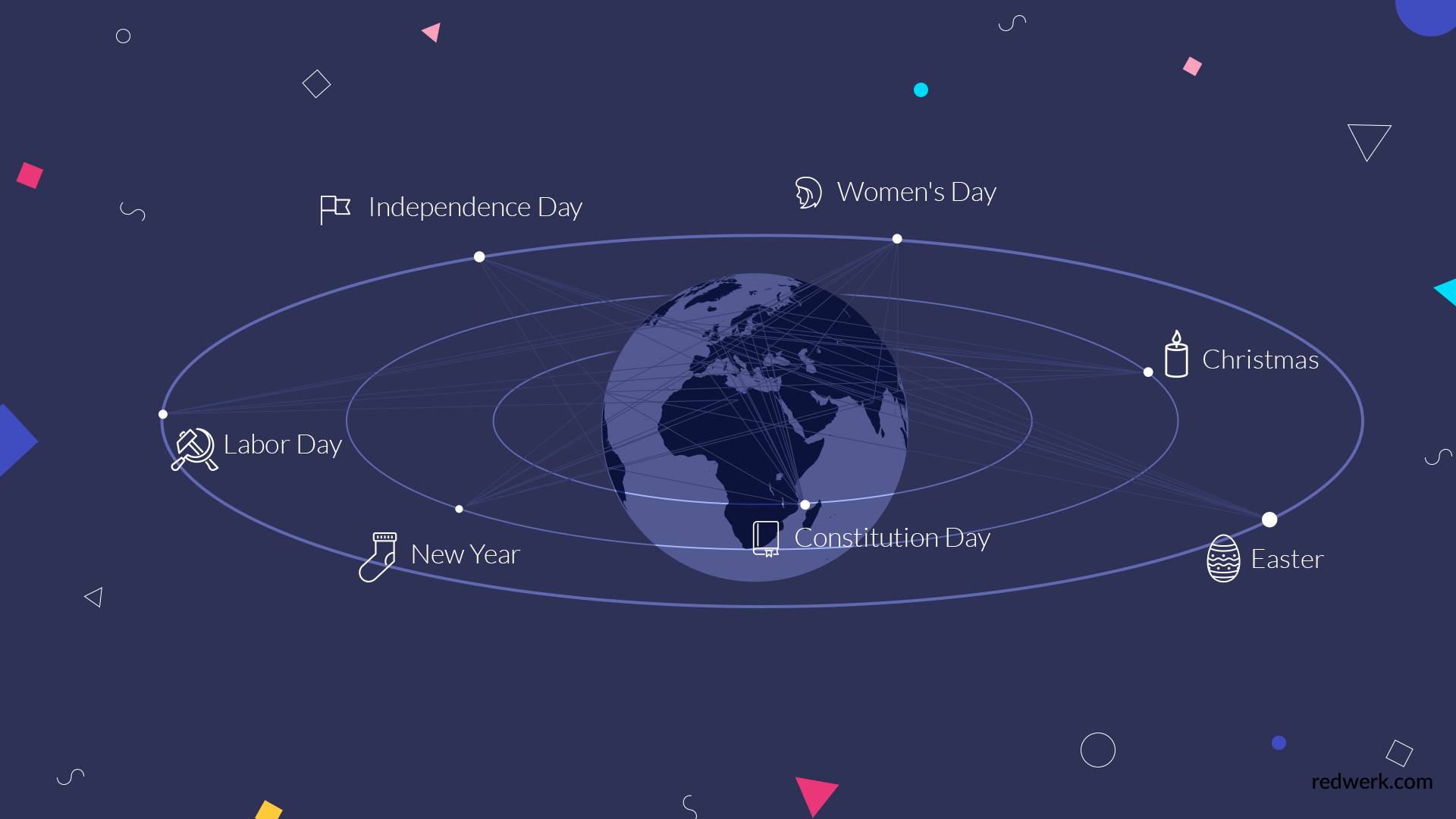 Knowledge of national holidays of the customer you work with can help you to maintain a great relationship sending congratulations, at the same time reminding about your company. In the great variety of national holidays all over the world, there are some national holidays celebrated almost in all countries: New Year, Independence Day, Constitution Day, Woman Day, Labor Day. Orthodox and Catholic countries also have common religious holidays as Christmas and Easter, but pay attention, that those celebrations are held according to different calendars, so their dates do not match. In some countries, there are holidays not less important than other. For example, Thanksgiving Day in the USA, Dragon Boat Festival in China or Gandhi Jayanti in India, but you need to be careful and understand the nuances around certain holidays before sending congratulations to avoid gaffes. Also, with knowing national holidays, you will know the dates on which don't plan important team calls or tasks, as customers will be not in the office.
3. Language Barrier
Work with international clients implies the employee knowledge of foreign languages, basically English on the high level. Before starting a conversation you need to familiarize the differences in language and local slang, also watch out your idiomatic expressions during negotiation with clients by phone or email, as they can mean something else in other countries. Did you know that the word "gift" means "poison" in German and "married" in Swedish, "office" in French means "task", and "bank" means "cough" in Dutch? Also, "chair" in French means "flesh" in English, "home" means "mold" in Finnish and "man" in Catalan. If you speak Russian or Ukrainian with clients, in no case, do not use mixed Russian-Ukrainian dialect, called "surzhyk" as it considered unacceptable even in daily conversations. If you're not sure exactly what your client is telling you or asking for, ask him for further clarification via email, stating what you think he is saying, and then asking whether your interpretation is correct. A great practice is drawing up meeting notes or keeping a written record of all communications.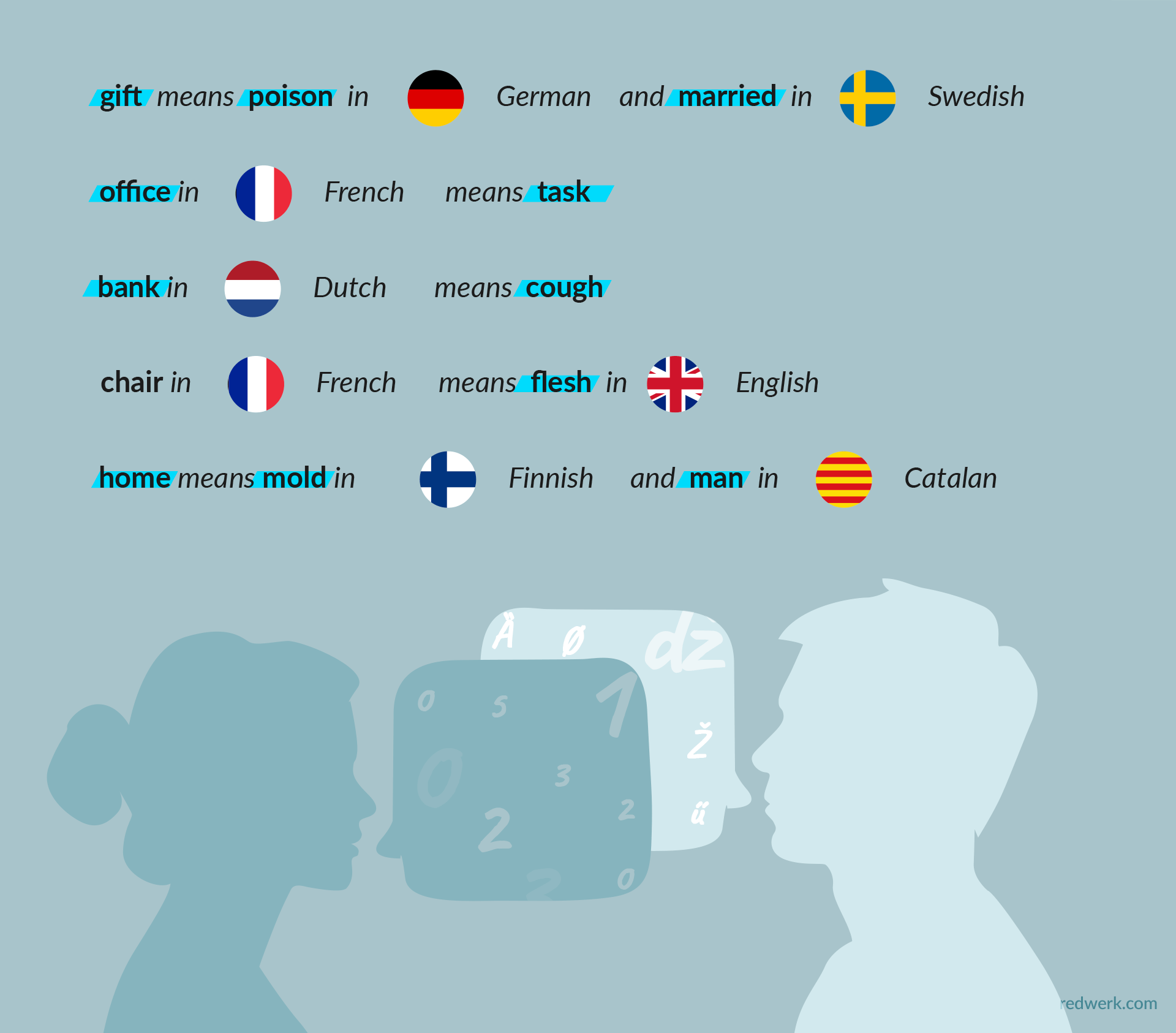 4. Payment Process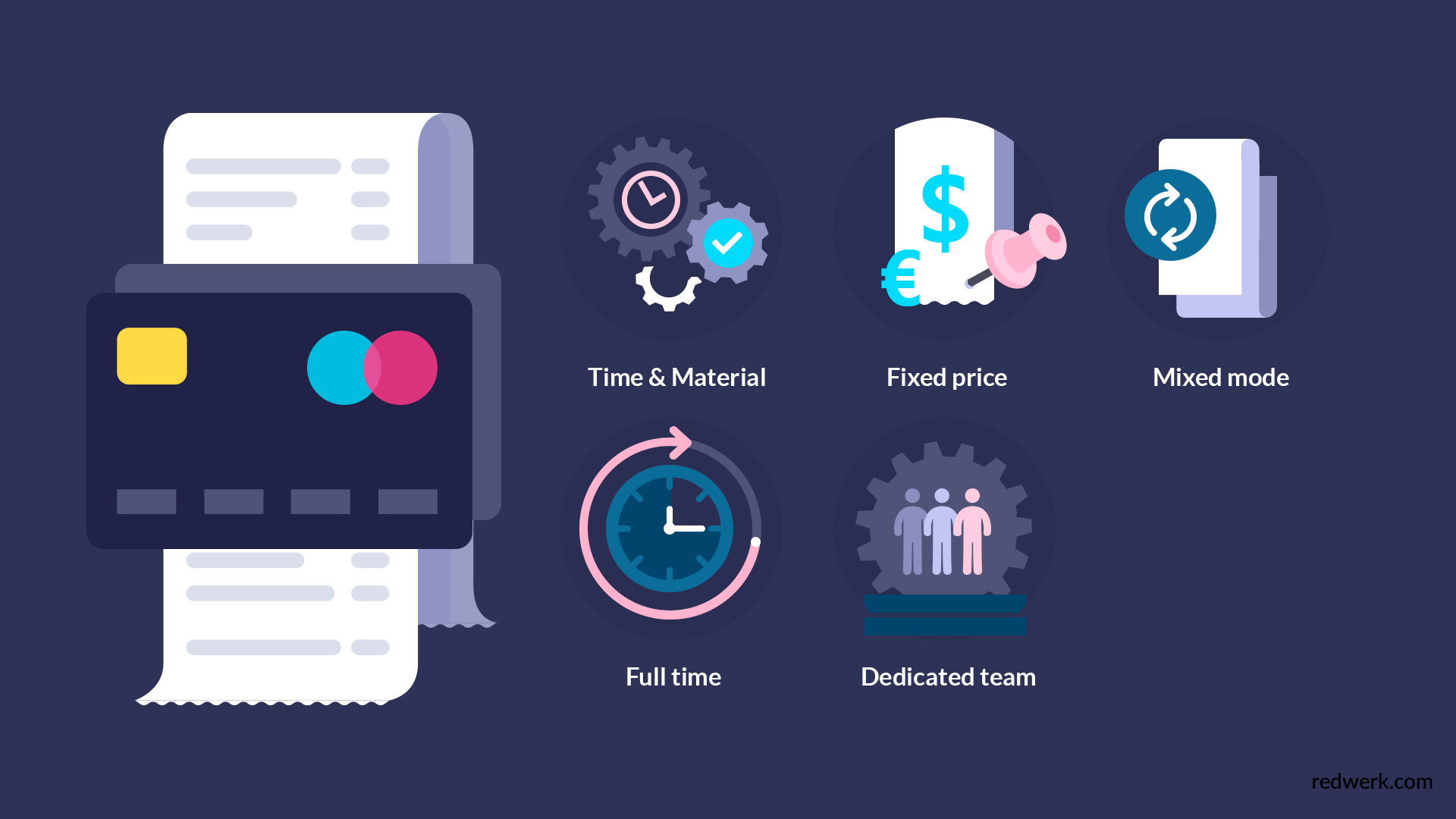 Payment is an integral part of every business. You need to know exactly when and how you are going to be paid, also in what currency you want to be paid in. International bank payment usually takes several days and include huge processing fees, so it may be convenient for both sides to use Paypal transfer. It is safe and provides a faster deliverance of money. Otherwise, you can set up a foreign currency balance in your bank account and don't pay conversion fees.
Furthermore, you need to decide what pricing model you will use for the customer and your convenience: fixed price, time and material, mixed mode, full time dedicated team, etc. The most popular model is time and material, as a client can rely on his budget possibilities, add the requirements for the project during the development process and pay only for the work done.
Your company will receive monthly payments by the established hour rates and has flexibility in terms of modifying project parts, but the disadvantage is that timeframes are quite blurry. The fixed priced model implies that both parties are aware of each other's duties, skills, and capabilities, so the client doesn't need to control the project optionally. You will be paid after delivery of the project, but first, you need to spend a few days or weeks on studying the client needs and the detailed project specification with requirements and terms. Also, you can work on less stability mixed mode model that combines fixed price and T&M aspects for different parts of the project or provide clients with a full time dedicated team for long-term, complex projects for a fixed monthly salary.
5. Privacy and Personal Data Management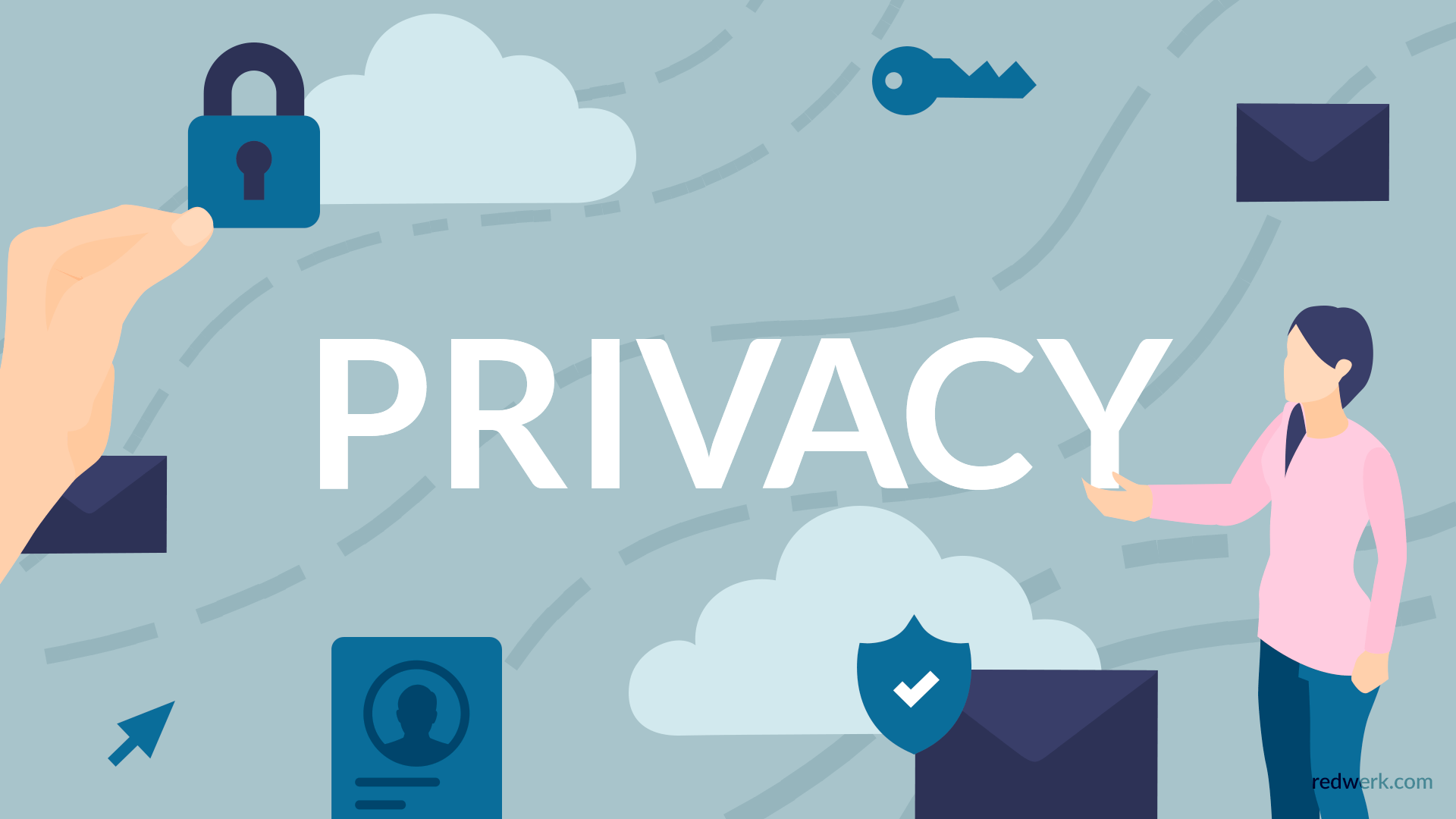 According to the latest innovations in the EU law field, all European companies and also foreign organizations that do business with EU should follow GDPR. These rules are directed to the protection of personal data collection and processing of all European citizens, and allow EU residents to control the transmission of their PII. In case of non-conformity with them, companies will have to pay huge fines that can reach 4% of the annual profit. Learn more about GDPR and consider this information when doing business with European customers.
6. Gifts for Customers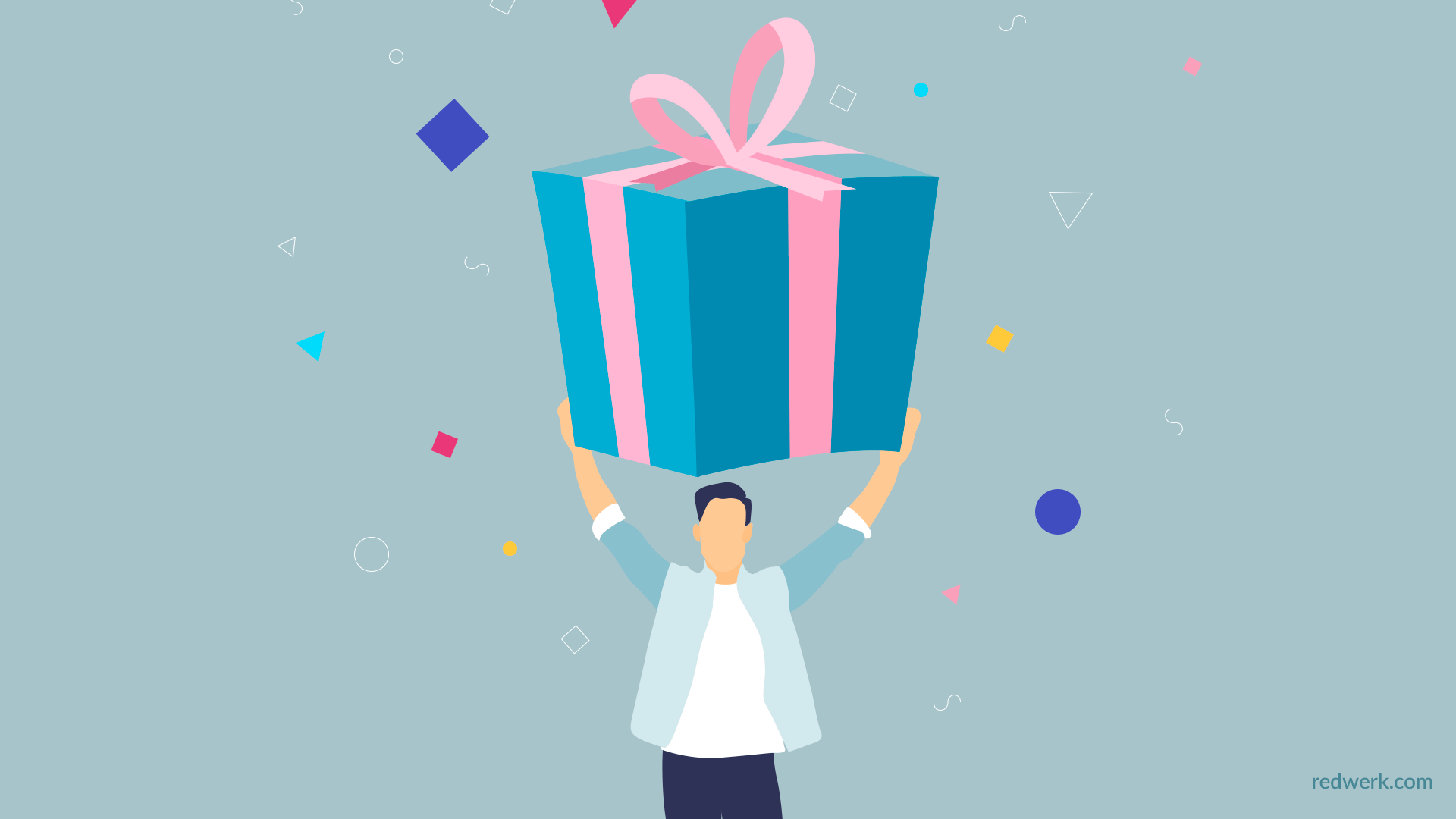 In many countries and companies, it is customary to gladden clients with gifts. It can be corporate attributes or even the traditional cuisine timed to national holidays! In this way, after learning a lot about customers culture, you can also acquaint them with your traditions and improve your relationship. However, you need to know not only what to give, but also the allowable cost of a gift to avoid inconvenience with clients. In Redwerk, we decided to introduce the practice of sending traditional dishes to our customers. For Orthodox Christmas celebrated in Ukraine on 7th January, we organized the delivery of Ukrainian food to the office of our customer Justin Alexander company in New York, USA. Our clients were delighted, so we also sent borsch, vareniki, pancakes and other dishes for Old New Year on 14th January to Quandoo company in Berlin, Germany. It was difficult to order and pay for food in another country, being in Ukraine, but we found an understanding with abroad Ukrainian cafes and fulfilled our plan. The most important thing is that by sending gifts, we succeeded to share our holiday spirit with teams who we work with and at the same time strengthen the relationship with customers.
What to Consider in The Development Process?
1. Time Zones
One-hour time difference, probably won't affect on your workflow, but if it is a significant gap in time zones you should attentively plan the working process and pre-arrange the time of phone and video calls with a client. Because of the time difference, you may not receive responses to your emails instantly so the project will hold up and deadline shorten. Summing up, before starting the cooperation, you need to make sure you can complete the project in time and ensure timely communication.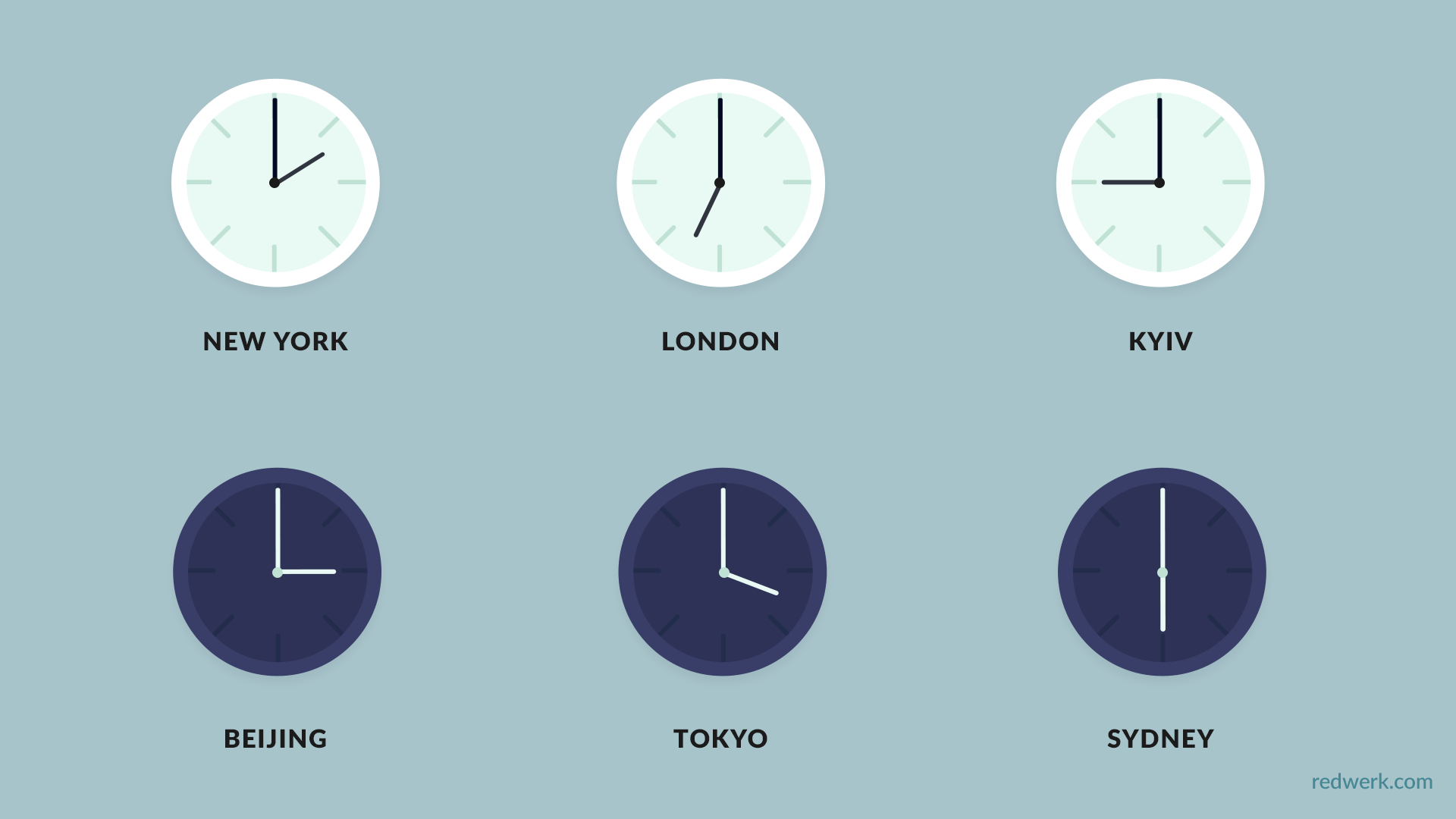 2. Time and Date Formats
Don't forget about the difference in time and date formats in different countries when assigning calls! Here we prepared a graphic that will help you to avoid misunderstandings.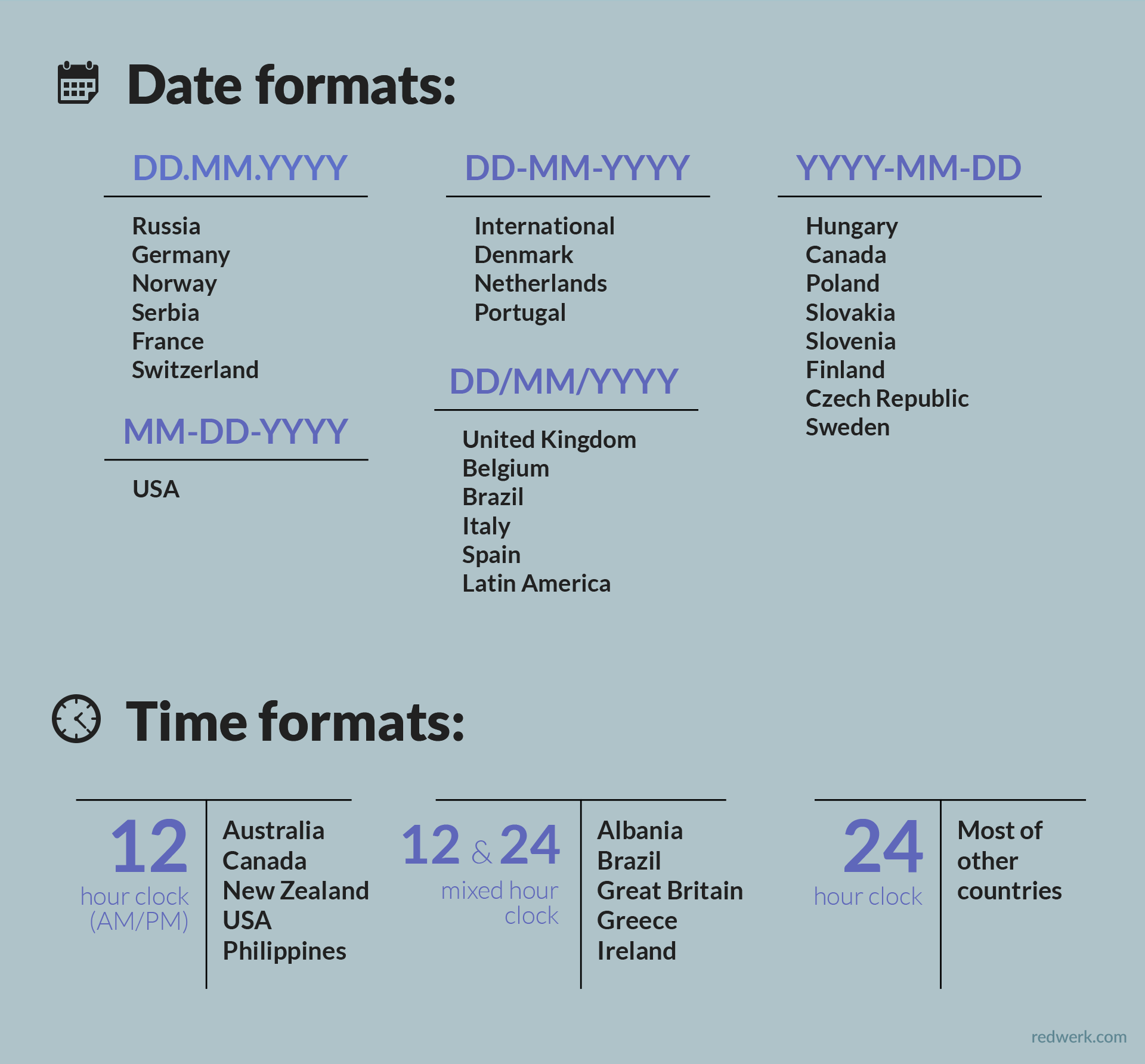 3. Average Length of Messages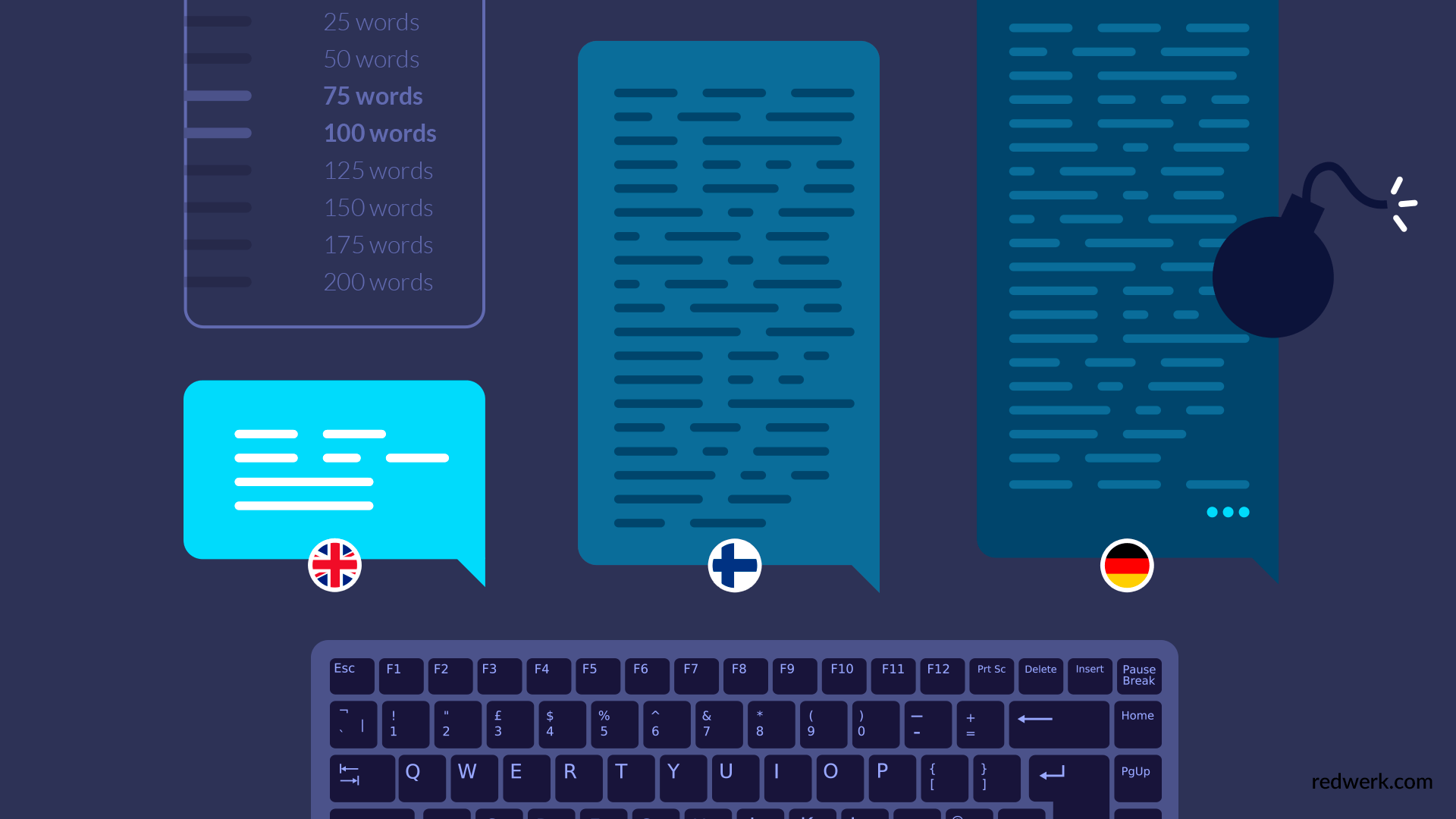 It has already been proven that message length affects deliverability, readability, and understanding. The optimal length usually ranges between 50-125 words, but you need to be attentive when writing to clients in different languages. Norwegian, German, Finnish, Georgian, and other, have lots of long words so messages can seem bulky.
4. Right-to-Left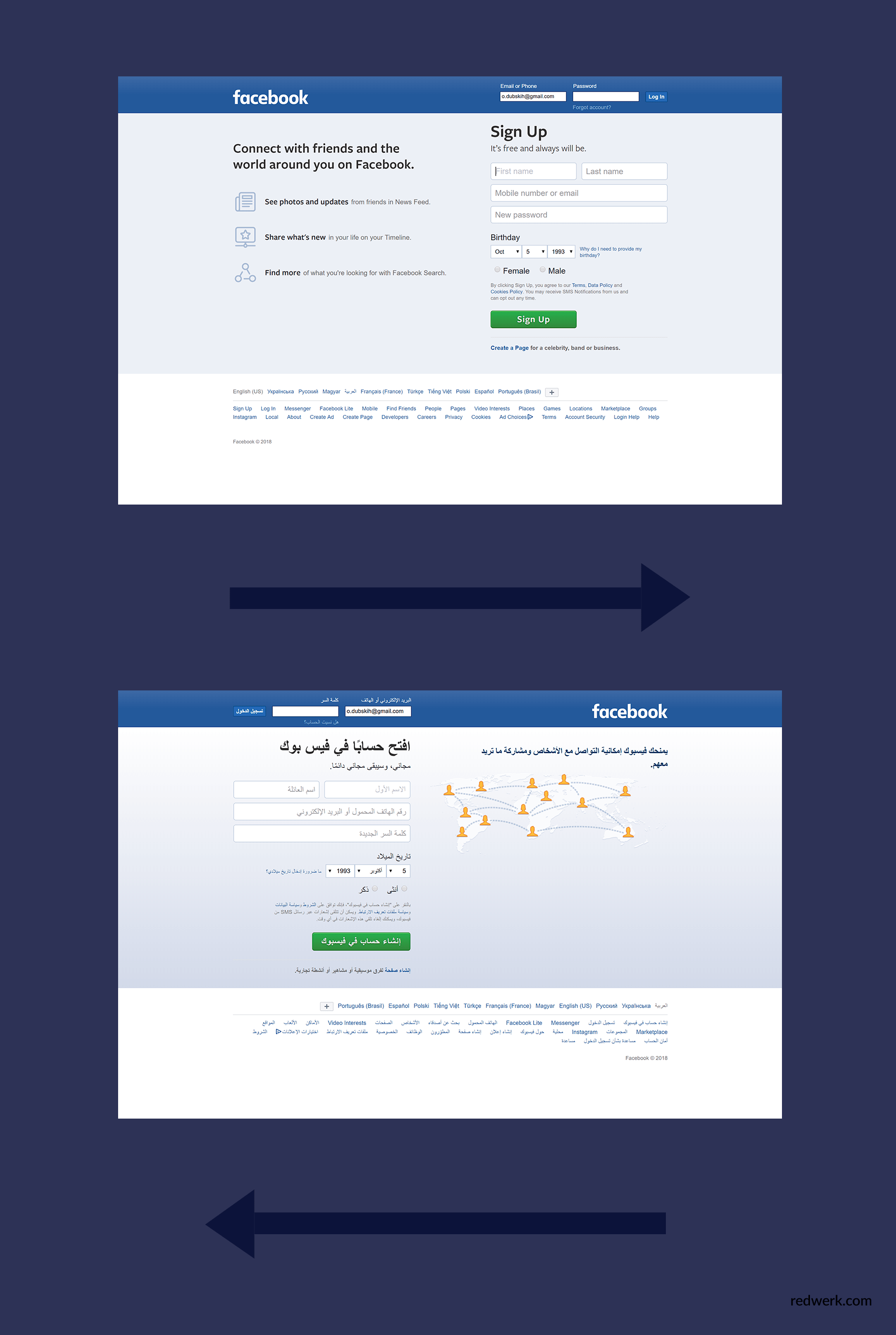 Historically, the Jewish and Arab people have written and read from right to left, so for this users the interfaces of websites and mobile applications should be mirror to initial. Also consider this fact to avoid embarrassing situations when clients will read your presentations and schemes, as their meaning can significantly change depending on the reading direction. Just remember the Coca-Cola ad in Saudi Arabia.
5. Units of Measurement
You need to pay attention to metric systems in different countries, especially when working with mathematical calculations in projects. For example, in the UK and the US are used mainly miles, feet, inches, pounds, when in Europe kilometers, meters, centimeters, kilograms, and grams, etc. So it is necessary to agree on such nuances with the client before starting the development.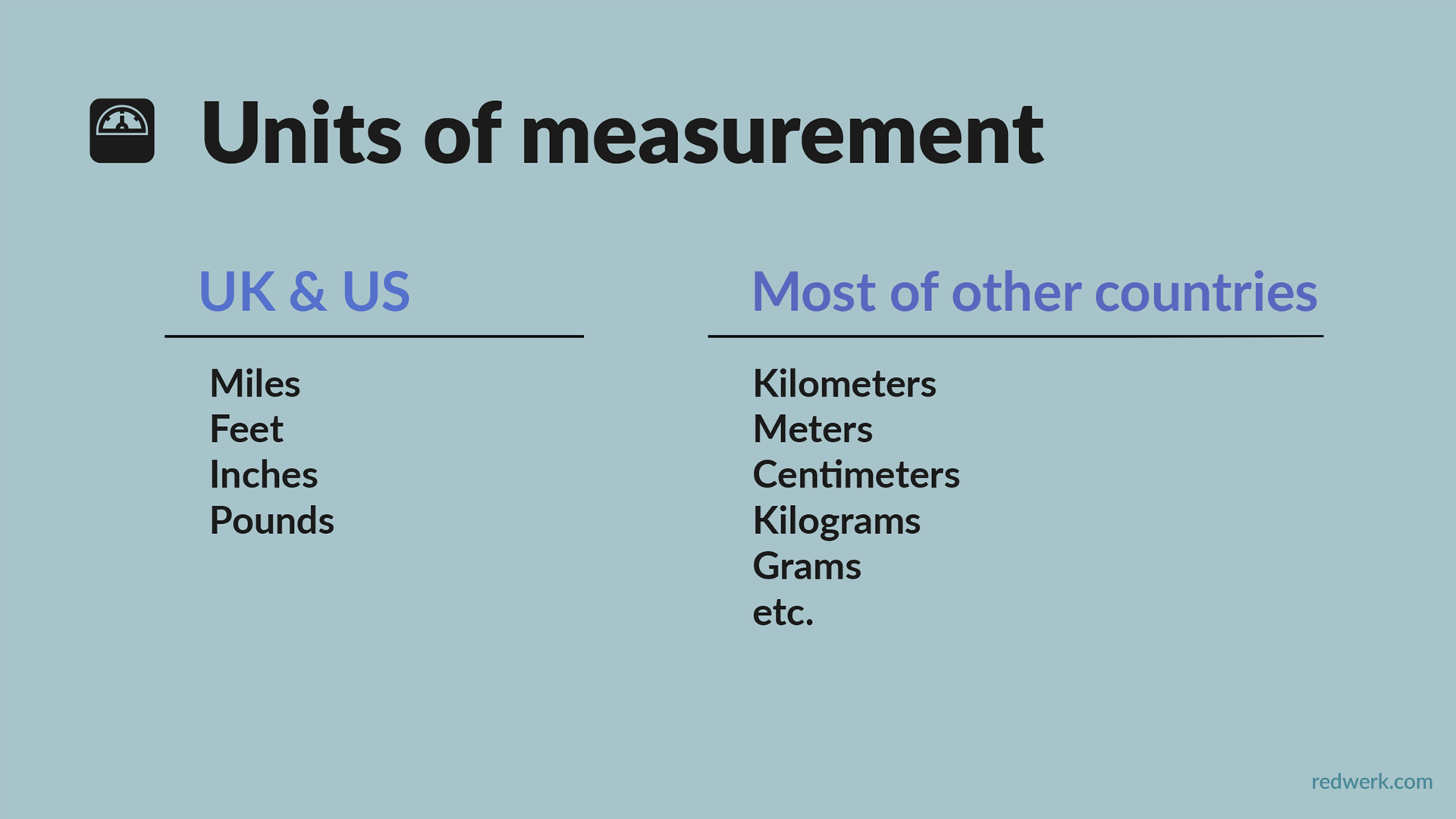 And That's Not Even a Half…
Actually, working with remote customers has many more aspects that you should continuously consider to receive the great result and maintain your reputation. Every trifle can be useful or conversely harmful to your cooperation, so you need to be fully armed and always improve the relations with past and current customers. Redwerk knows how to do it best!
About Redwerk
We are a software product development agency that is aiming to providing robust, high-quality software development and consulting services to businesses. Our team of specialists is always eager to create your customized software from scratch. The range of our activities covers medical software solutions, e-government solutions, IT outsourcing for startups, data mining, CRM and ERP, and many more.