2019 took its start in a trice. This January month was so full of heart-warm family and friends gatherings that we only now came up to announce the onward holidays of this year.
Throughout the world, in each country of our globe, there are days dedicated to the celebration of bright and kind and memorable occasions. Some of them have sad riverhead, but it was intended for us to have an opportunity to spent one more day in a circle of people who we love, or, just wondering around else place where the new great story can get its countdown.
Thus, if there is a breeze to share your time in the xenial environment, Ukraine is welcome to you. And despite holidays are in the game – Redwerk is on guard of its services.
Wish all to have a nice day, fruitful year, and happy life!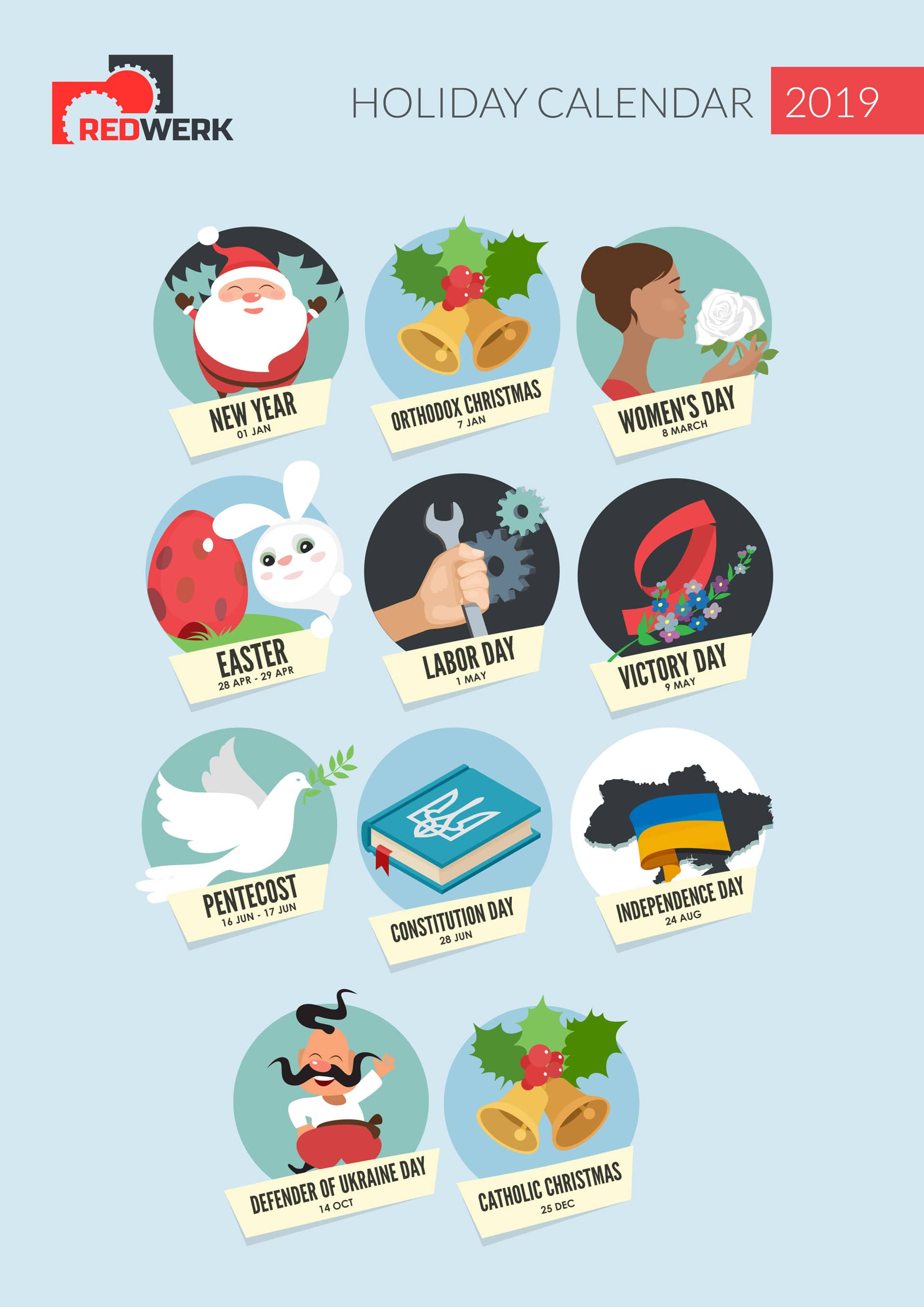 About Redwerk
Our company provides clients with a dedicated development team who are masters in mobile app development, web and desktop applications development. Redwerk delivers fine soft solutions for customers throughout the world since 2005. We also seasoned in performing quality assurance operations.