There exists a tendency of new job titles to appear. Could the world even think about DevOps, Social Media Marketing Managers or Targeters 15 years ago? And now all these people are competing with one another in creating products, engaging customers and developing software. But now we would like to reveal one job that is becoming more and more in demand – a UX Writer. Who's that person and why large companies and corporations are seeking a good specialist in this field? How can the user experience be combined with writing and what's for? Discover the article to find all the answers.
As every business wants to be on top of the market it spots, a user-oriented strategy is a must to be stuck to. Whether it's a product or a service – it's all about people and it has to correspond to their needs. If a person doesn't know for sure how to use your product or how to implement it properly; if he finds the service difficult to use – that's a loss, we swear.
But how that involves UX Writing, you'll wonder. Briefly, a UX Writer is that very mediator that connects users and developers. He simply explains all the difficult points in an app or a website. He also follows the user's journey and supports him on all stages. Using small messages (copies) he can give advice, lead to the next step, or even inspire to make a solution.
Lifehack: If you didn't manage to find such a specialist from around, try to combine the efforts of a marketer and a designer. Creating a unique approach you may succeed.
Probably, it would be better if we show some common cases of UX Writing.
Log in buttons
Have you ever got lost while choosing a Sign In or Sign Up button? Lucky you if no. But we've got so many complaints concerning this issue, that sometimes we forget the right option ourselves. Well, that's the case of a bad UX Writing. And it makes people angry, confused, unsatisfied in other words.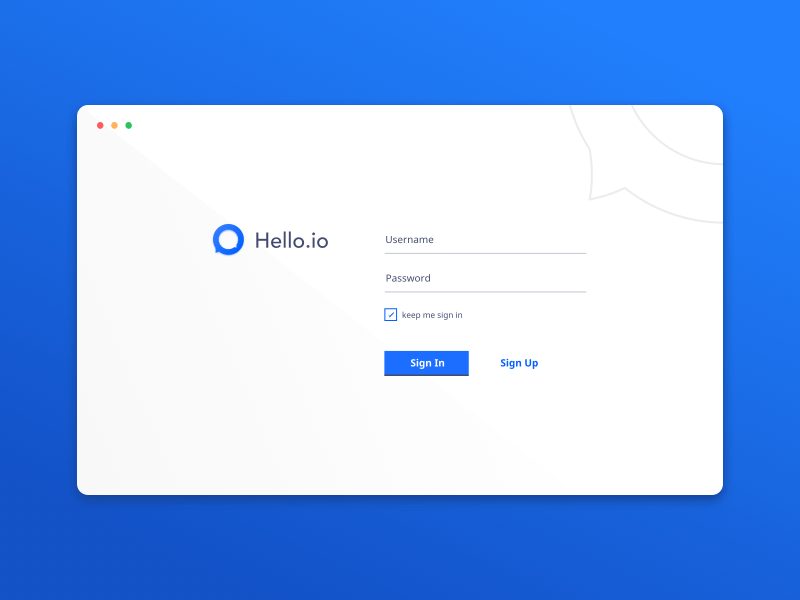 Lifehack: Try not to overcomplicate your message. Use those words people are used to. Making your customers' flow more natural will bring its perks.
Descriptions
Another example comes together with the necessity of a user to write something. Let it be a profile description, inquiry or an introductory letter for an apartment owner you've booked a room from. It's not a problem for a person that finds writing his best skill. But what about others that need hours or days to compose something adequate? Well, they start using an app or a website, log in and see that horrible empty space marked as a required field. Guess what? Most of them will leave the page without even writing a single word.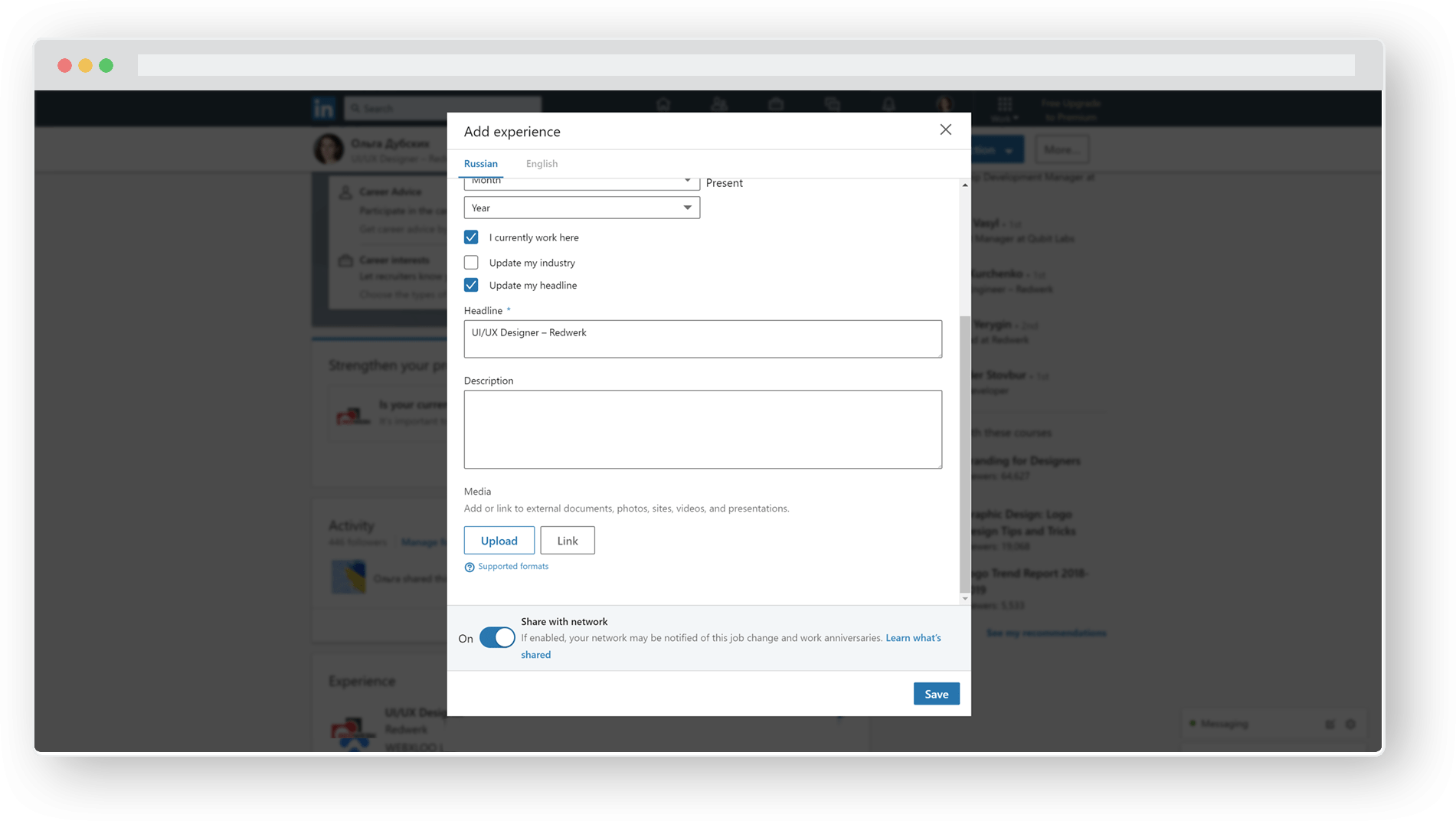 Lifehack: Giving an example is the best option ever created. When a user sees at least 2-3 sentences written by somebody else, it gives him necessary words and he can simply copy the same text optimizing it to his needs, or better compose something on his own. Profit!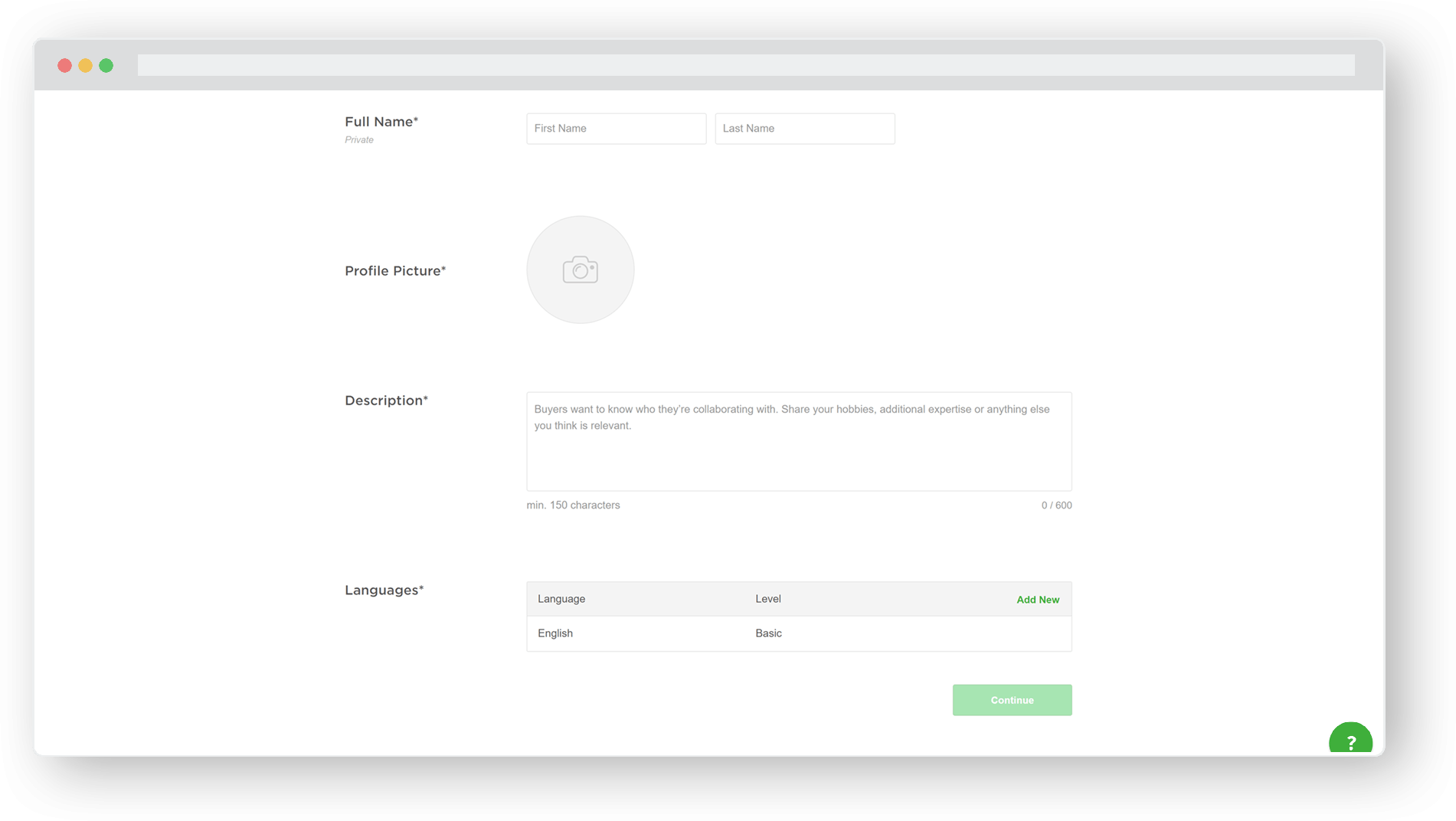 Page 404 and more
We're moving further. Mistyping, errors and all stuff like this usually leads to one result. Page 404. And you know how frustrating it is not to find an answer for your query? Okay, let's imagine a user bumping up an empty screen with PAGE NOT FOUND text. He needs to turn back and try again. Again. And again. And what if he doesn't want to?
Adding just a small search line or a friendly message makes things better, isn't it?
That's how Disney managed to turn the things out.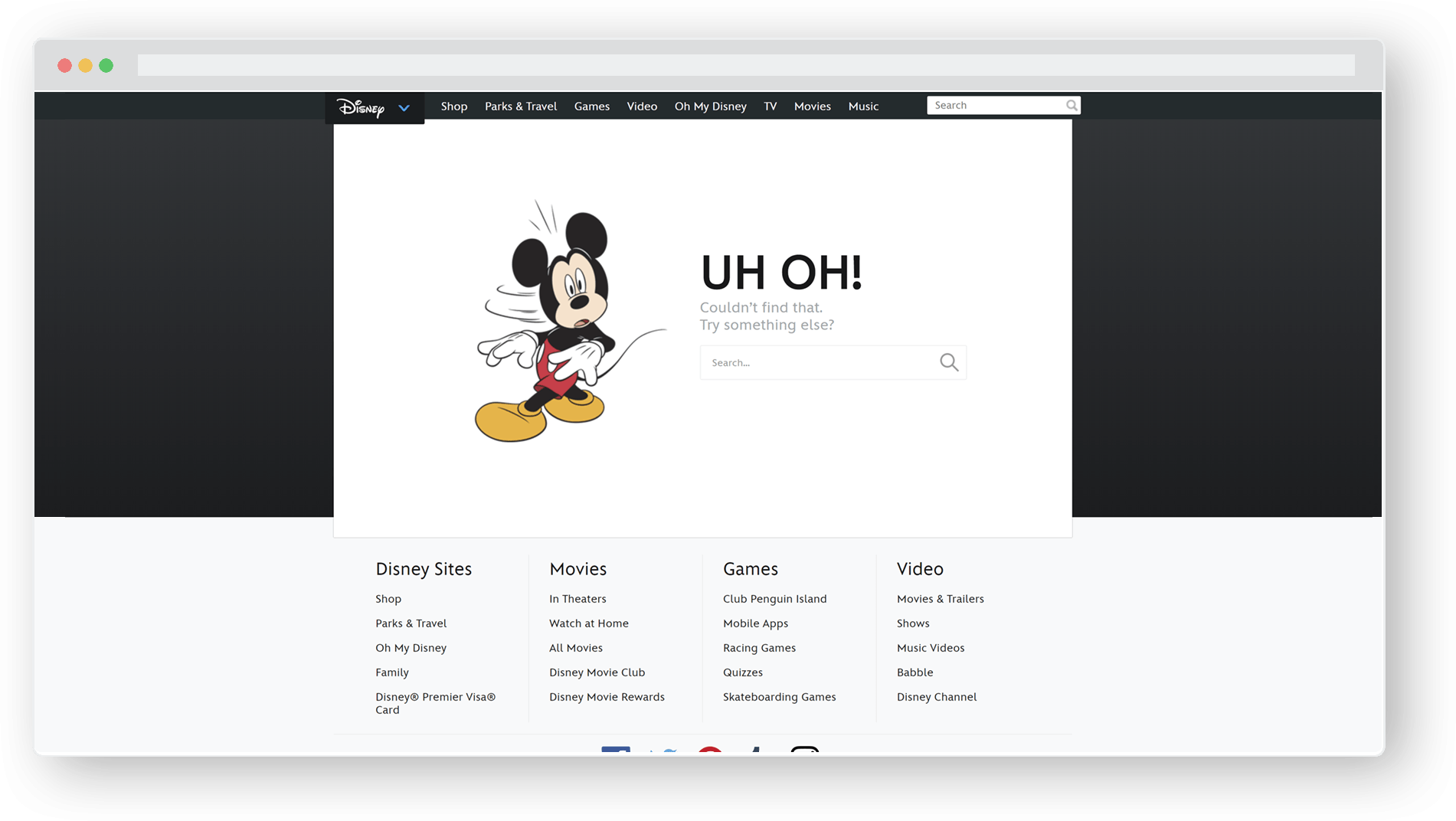 Pixar made it even better. Don't cry, please!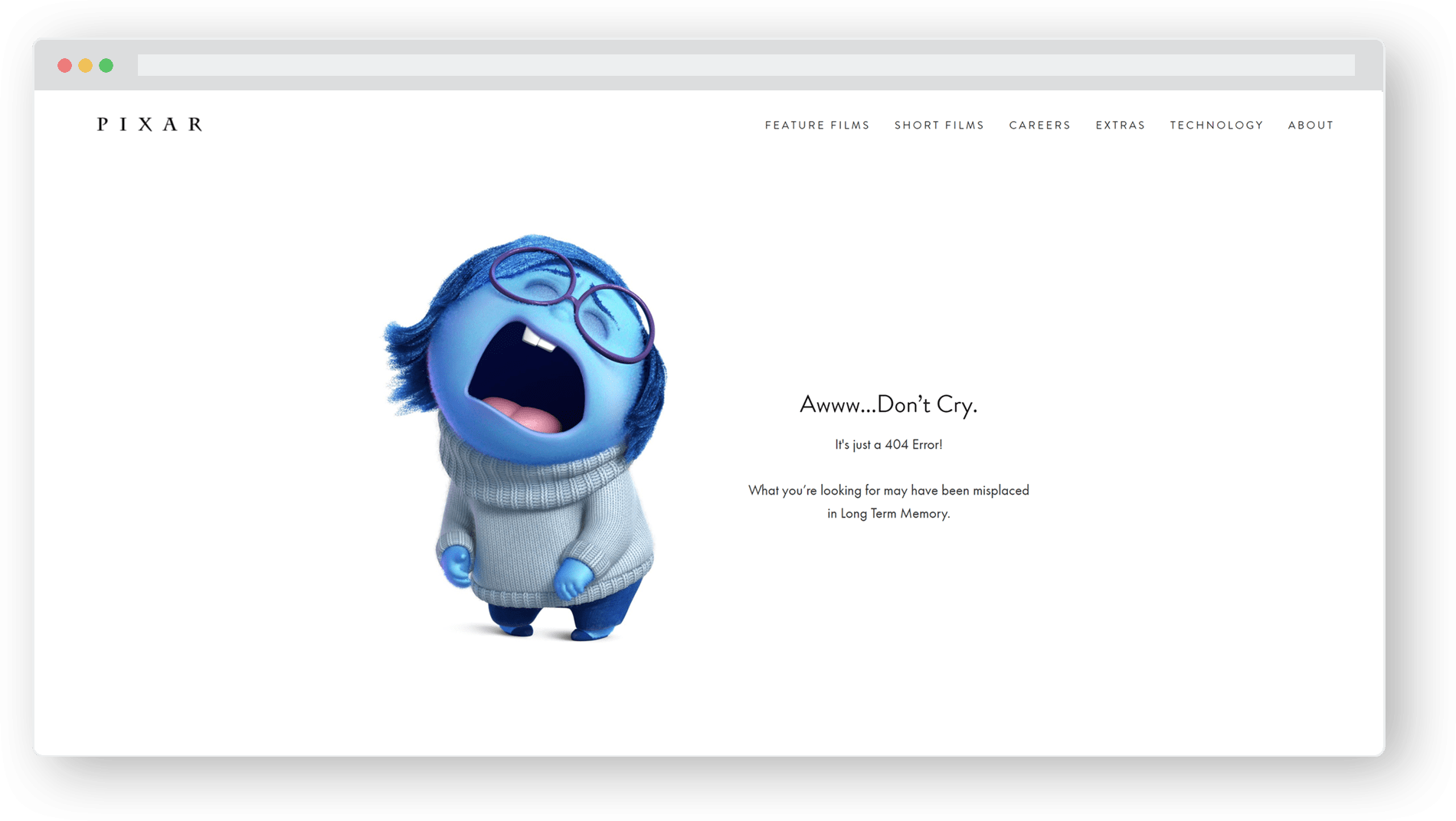 Error solving by Airbnb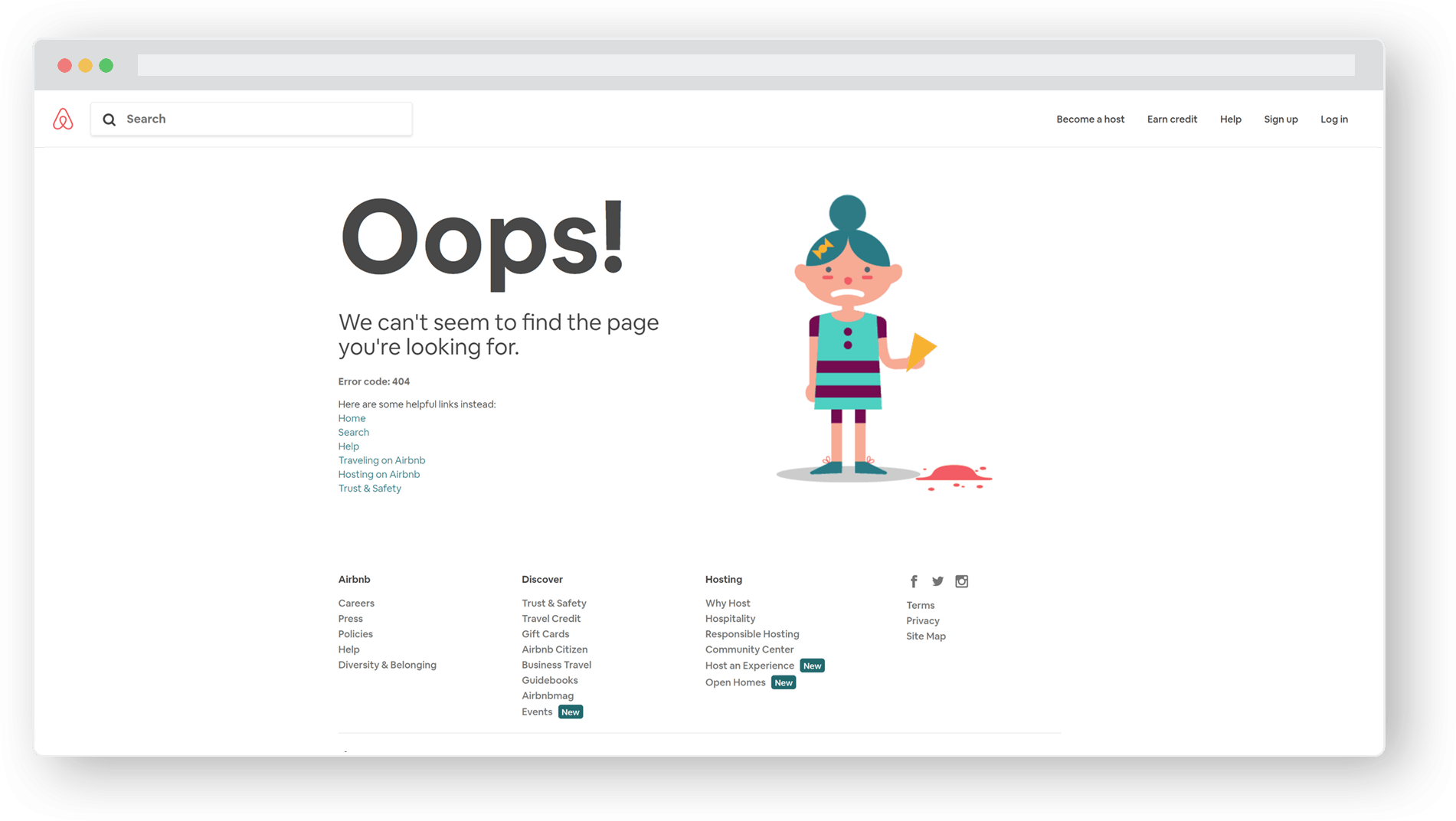 Lifehack: Don't forget to smooth things over. Choose that very message that will make your customer find what they have been looking for. Additional help is essential too, and a proper navigation or a search line will perform in the best way.
Customer engagement
Speaking about UX Writers, they are multifunctional players because they can be of great help for different departments. Let's consider Marketing. Accurate message and CTA can do magic and turn users into clients and partners. UX Writers can do the same.
Airbnb is doing its best in this sphere, too. Treating customers as best friends helps to increase sales and improve retention.
Just take a look at messages they write to their clients. It makes them feel unique and feel as they are consulted by someone they are already familiar with.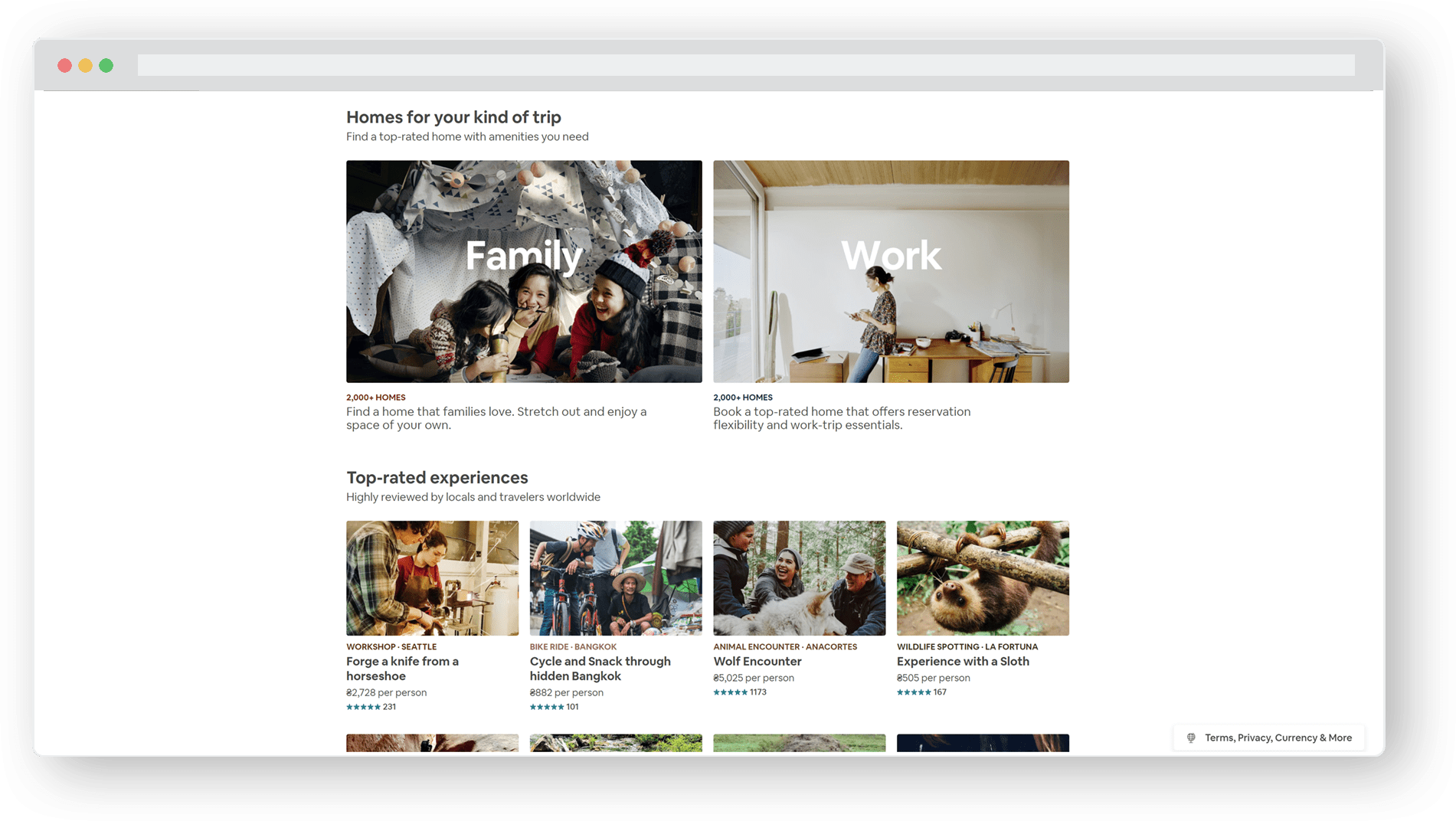 Lifehack: UX Writing is a good opportunity to customize messages for your customers. They do need to feel your presence, support etc. – community management is mostly about interaction. Learn more about your target audience – find their pain and needs – and go on generating messages.
Work with negative experience
What about unsubscribed users? Do you let them go and never return, or you are trying your best to retain them somehow? Let's not mention all those mailings and Facebook retargeting. UX Writers can make users stay using words only. A bit of text and an appropriate image is a double shot!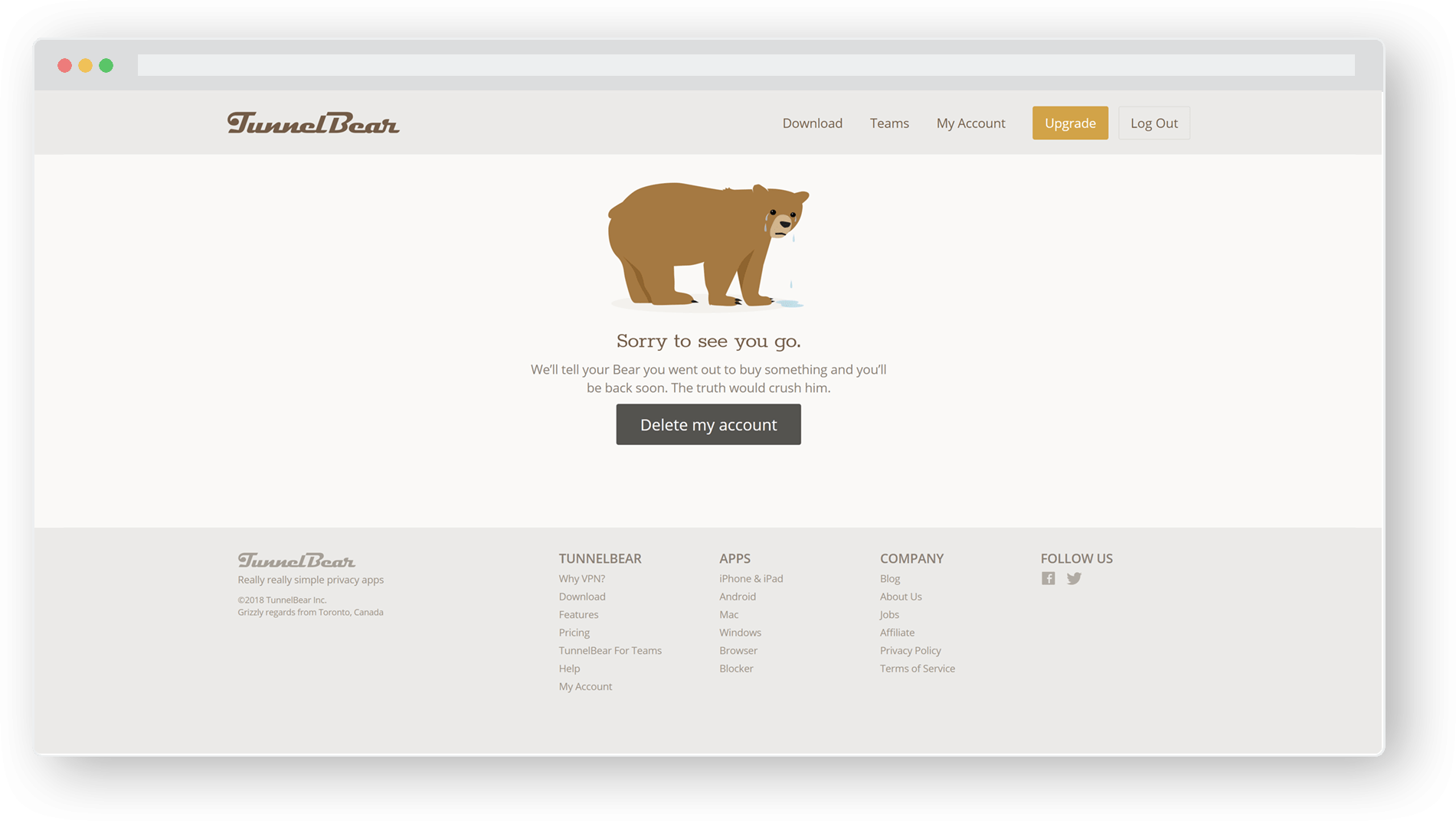 Lifehack: Don't let people go in such a simple way – make them stay and feel that your product is the most essential thing in the world. If it doesn't work – use the example below. Or cats. Cats always make people more relaxed.
To sum it up, UX Writing is a wide area to test and implement in your business. It can become a powerful tool if used wisely. Words can help your product and service grow up, the same as create an impeccable user experience. Maybe it's high time to try?
About Redwerk
We are an offshore software development agency residing in Ukraine, cooperating with companies and enterprises worldwide. Our 50-headstrong team of developers, QAs, PMs, Marketers, and Designers helps businesses grow and prosper. Having deep expertise in either Mobile or Web Development, UI/UX Design and Development, Support and Maintenance we build products from scratch and lead them up to the very launch. Projects under our development reach tops of the markets and we are always ready for new challenges. Just contact us and we'll find the way to turn your business into a well-known and perspective one.