Top Tech Events
The Ultimate Guide by Redwerk: Part I
During this time of the year, people usually are busy with preparing for Christmas and New Year celebrations. An integral part of those preparations is of course writing New Year's resolutions. We all have high hopes for the coming year, and it is only natural that we want to accomplish more and become better versions of ourselves in 2021. A sure way to start that grand transformation is to keep educating yourself, attend professional events, observe what's trending and what's going in the garbage bin.
Over the years, our Redwerk team has attended around 20 tech events, and we are not stopping any time soon. Relying on our hands-on experience in this regard, we handpicked top tech events to consider while designing that self-education plan. Since COVID-19 is still an issue for many countries, a great deal of the conferences and summits are happening online. However, if you are the one experiencing the so-called "Zoom fatigue", are allowed to travel, or live in those cities, perhaps you can consider some of the offline events we listed. We also encourage you to check our last-year report for the January-March quarter as most of those conferences are held around the same time. So let's roll up our sleeves and dive into that research to fill the new year with knowledge, career opportunities, and business growth.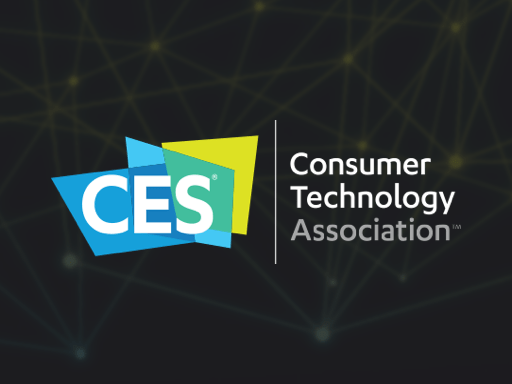 Consumer Electronic Show (CES), January 11-14, online

CES is a tech event with a 50-plus-year history, and its core mission is to showcase the most groundbreaking advancements in technology designed by startups and big brands. CES is the place that brings tech giants, thought leaders, business owners, sponsors, startups, and media under one roof to facilitate new successful partnerships. This year CES has prepared over 90 sessions focusing on such subjects as AI, 5G and cloud computing, self-driving vehicles, smart cities, as well as changes in the consumer behavior caused by the global pandemic. As for the networking opportunities, the CES attendees can message each other, meet face-to-face via Microsoft Teams, and chat with the exhibitors in real time. Among the featured speakers are C-level executives of world-famous companies like Microsoft, Reddit, and Verizon. Back in 2016, Redwerk flew all the way to Las Vegas just to attend CES, and we must admit, it was absolutely worth it.
Ticket prices:
Industry Attendees – $149-$499
CTA Members – $149-$499
About Redwerk
Redwerk is a software development agency delivering quality software solutions to businesses in North America, Europe, Australia, and New Zealand. We have grown our team to over 70 highly qualified ICT experts to form full-stack delivery teams. Our core service is building modern and scalable SaaS solutions, be it just a responsive frontend for a web app or an entire BPA system with enterprise-grade business logic. We are passionate about knowledge sharing and giving back to the IT community; therefore, we arrange monthly Dev Meetups here in Ukraine. If you'd like to partner up and use our Dev Meetups platform to share your expertise, feel free to contact us.