As you know, here at Redwerk we often attend various top tech events in different parts of the world. By doing this we keep up with the world's latest technologies and achievements in the world of innovation. We love meeting new people, sharing ideas and experience and establishing new exciting partnerships
Our Report On CES 2016:
An Amazing Tech Show In The Heart Of Las Vegas
As you know, here at Redwerk we often attend various top tech events in different parts of the world. By doing this we keep up with the world's latest technologies and achievements in the world of innovation. We love meeting new people, sharing ideas and experience and establishing new exciting partnerships.
CES show is one of the biggest and the most thrilling shows in IT world where you can see everything from smart home accessories to futuristic electro-cars. Actually cars took the most of attention this year. Industrial Designer Brian Leach noticed two distinct focuses: sensor technology and self-driving capabilities.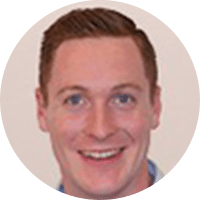 "The focus of the consumer auto industry is becoming more about user-centric features, and less about performance" – Brian Leach, Industrial Designer at Whipsaw
Lots of tech startups, both hardware and software ones, are presenting themselves to the world there every year, alongside with the world's biggest brands like Samsung, Nikon, etc. And each year it gets more and more looking like an island where all known sci-fi movies came together. Yes, the world today is very likely to be confused with a movie when you attend events like CES show 2016.
This year, on January, 6-9 Las Vegas was not just the world's gambling capital, but also a throbbing heart of high-tech and innovation. We've met numerous wonderful people standing behind those cutting-edge solutions which are designed to make our world a better place.
Thanks, Jean-Charles Verdie from Voxtok, Aimee Henkel from Keyport, Nicolas Duwez from OpenStudio, Joanna Santander from Manything and many other guys for productive networking at CES in Las Vegas.
As the cherry on the top of our CES 2016 report, check out our video about it, it's definitely gonna make you feel that you should have gone if you didn't make it there this year. Well, maybe see you at CES 2017 then?
About Redwerk
For almost 10 years now Redwerk develops various solutions for eCommerce, game industry, business processes and healthcare. We've perfectly polished our software development process through the years, and unlike others we are able to deliver a 100% quality within a limited time frame. Our customers always get predictable, on-time, and awesome quality result.