The hiring process is the key to forming a productive work team. At Redwerk, we tried different models of attracting the best talent and learned what it means to hire smart. In this article, we want to share our hiring practices and discuss why they work well for us as a software development company.
Who to look for?
The hiring process always starts with goal setting: you should clearly understand who you are looking for and describe the desired skills, qualifications, and experience level. It is essential to take time to work on the job description and make it as precise as possible to avoid applications from candidates who don't fit.
An equally crucial step is continuous communication with the sales, delivery, and marketing teams to recognize the need for particular specialists in a timely manner. If this cooperation is streamlined, then recruiters and HR managers will have no trouble answering some of the most fundamental questions in talent acquisition, such as:
What seniority level is required for each specific role?
Should the company invest in training juniors?
Do you need a candidate reserve and always keep your vacancies open, or do you prefer to hire specialists on demand?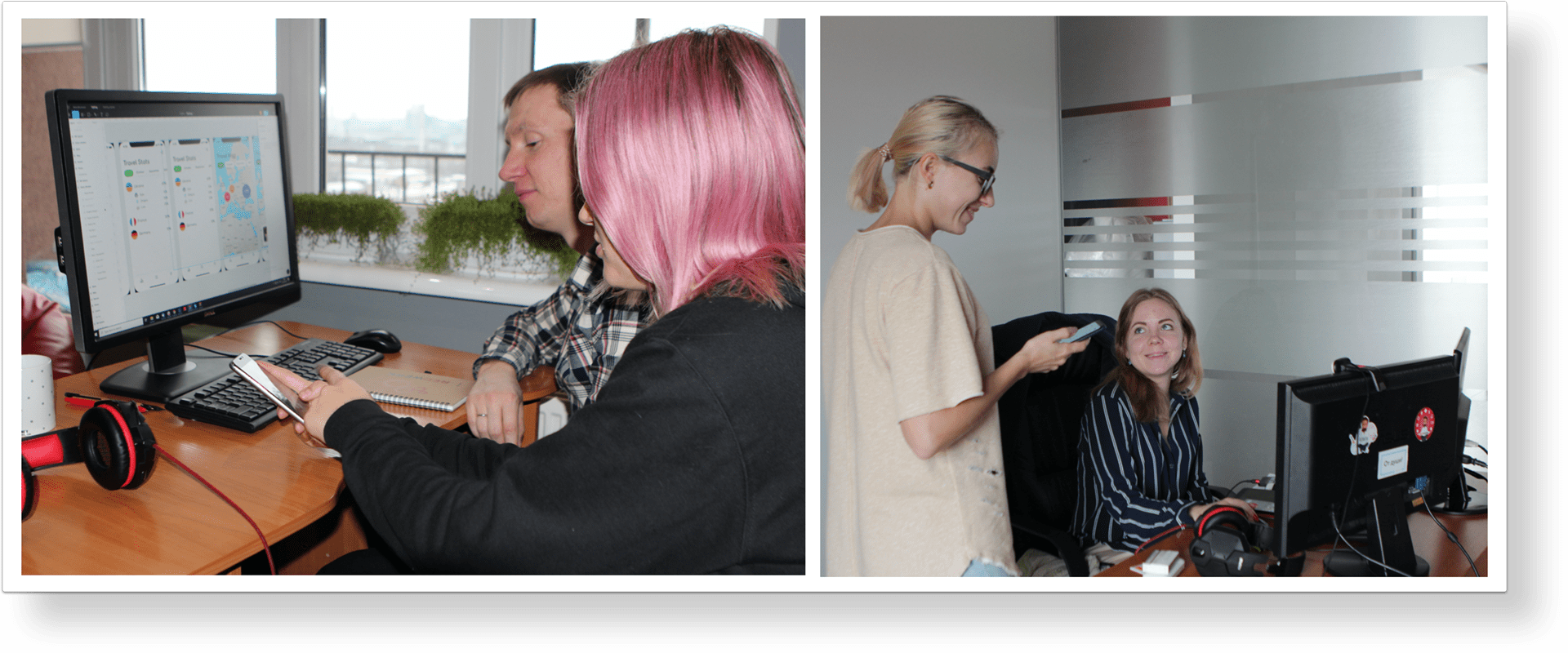 How Redwerk does it
We aim at serving our customers at the highest level possible, so we hire only middle and senior developers, QAs, UI/UX designers, PMs, BAs, and DevOps engineers. We will not waste our customer's time on training a junior ICT professional grappling with the assigned tasks because we understand the costs involved behind every mistake or delay.
As for internal processes, we do not mind hiring a junior marketing specialist, a designer, or a WordPress developer who will assist senior members of our team with some website-related and brand promotion tasks. We also welcome experts with relevant experience from other industries because people with diverse backgrounds help us generate more informed and inclusive solutions. Bringing in some fresh blood is always a good idea for looking at the existing processes from a new angle, testing novel practices, and doing things in an alternative, and sometimes much more productive, way.
The hiring process is often initiated by project managers. As the delivery team earns our client's trust, we get involved in more and more projects, and our PMs understand that in a month or two, we'll need an extra pair of hands to stay on schedule. Apart from discussing the job requirements and the needed skill sets with PMs, our recruiters glean all pieces of information to consider the specifics of the client's project and the existing team culture while selecting a candidate. Also, it is necessary to engage the right people from the delivery team, who will help the recruiter conduct the interview and decide if the candidate is a good fit.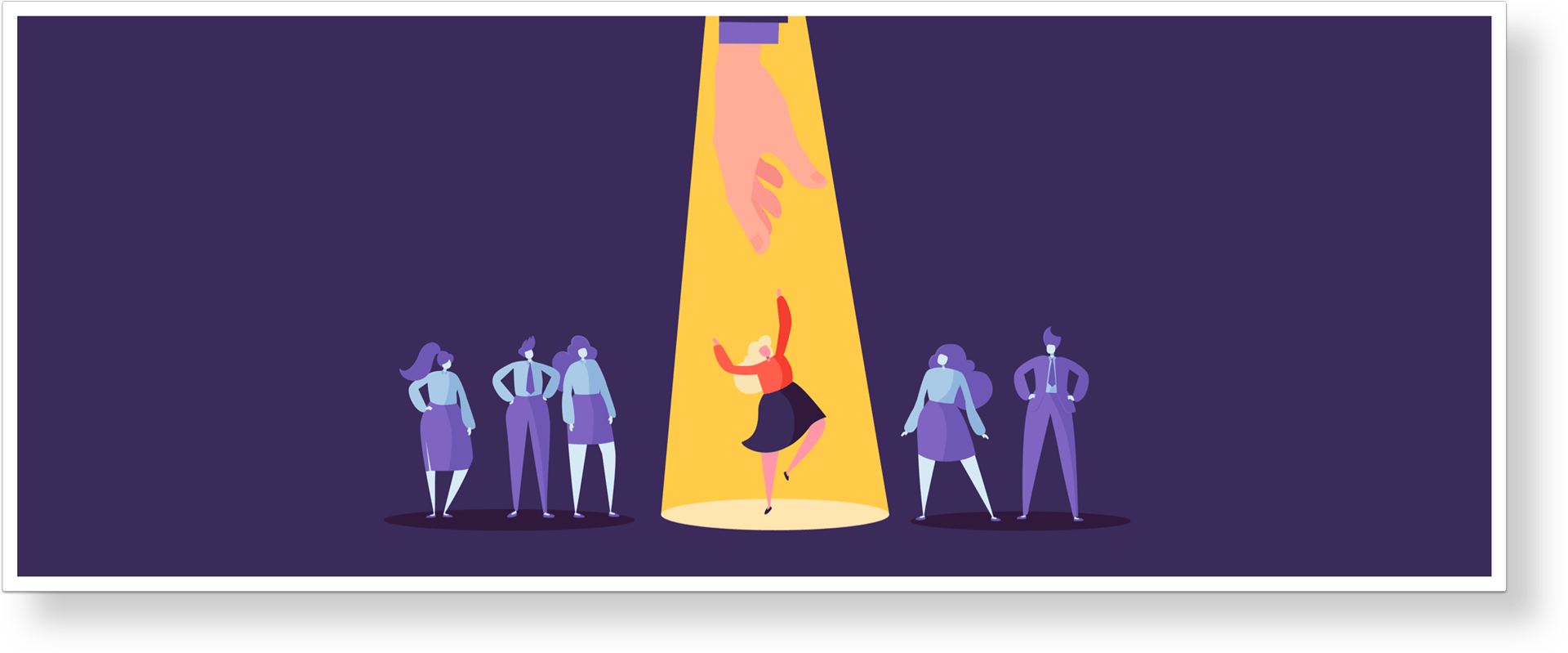 Should you hunt?
Headhunting has always been a burning topic among recruiters, HR specialists, C-level executives, and anyone interested in luring highly-qualified professionals with unique skill sets. It is definitely not for everyone: each company decides for itself whether the game is worth the candle. For instance, new entrants in the market or smaller companies without a well-established HR brand may have a limited inflow of resumes and thus do some headhunting, at least in its light version, to fill all their vacancies. Corporate giants may also find this practice useful, especially if they are searching for an executive with superpowers or need to hire a large number of experts within a short time.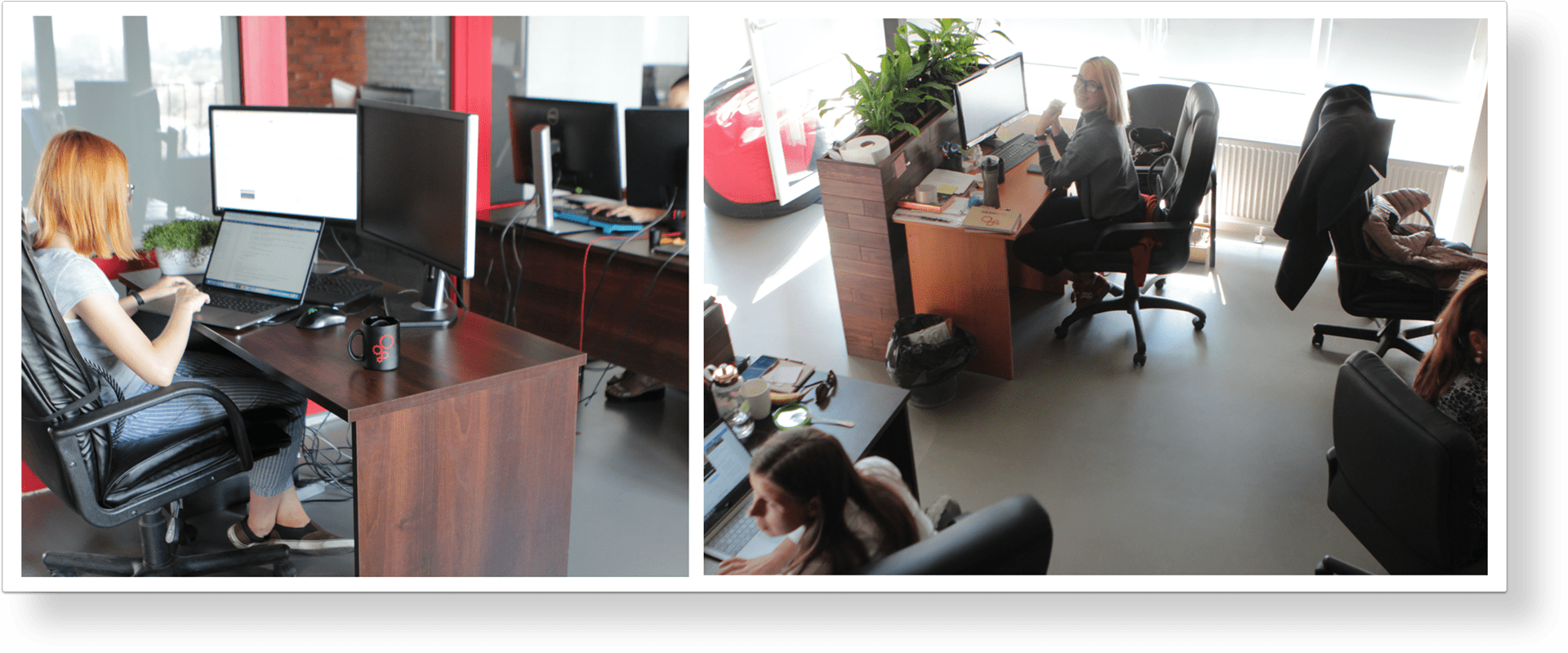 Why hunting is not for us
At Redwerk, we came to the conclusion that hunting is not effective and, what is more, it is not ethical. It is distracting and perhaps even annoying for people who already have a job and is not fair to other employers. We have tried both hunting and inbound recruiting, and the latter is the approach we prefer. Now, we work with incoming applications only, which allows us to spend less time on recruiting and, at the same time, hire people who are already motivated to become part of our team. We choose to develop and enhance our HR brand and attract the candidates by being a considerate employer rather than a professional headhunter.
The incoming applications make up around 70% of our overall talent pool. Sometimes we look for people with rare specializations — to find such professionals, our recruiters use LinkedIn, Djinni, Telegram groups, and similar channels. They simply send a message about the open position, no hunting involved. We never spam with multiple messages if the person shows no interest.
We have also decided to form a candidate reserve of those who applied and qualified for the job but couldn't start working at that particular time for some reason. This system works well for us: when we need to hire an ICT expert, we inform everyone in the reserve about the vacancy, and there is always someone who is open for a new opportunity.
Employee referrals also come in handy; we hire many specialists recommended by our teammates. This hiring approach is appealing to both parties: a candidate has a chance to learn more about the company and its culture from a friend or an acquaintance, whereas the employer can easily find a skilled specialist whose values, interests, and work ethic will match those of other team members.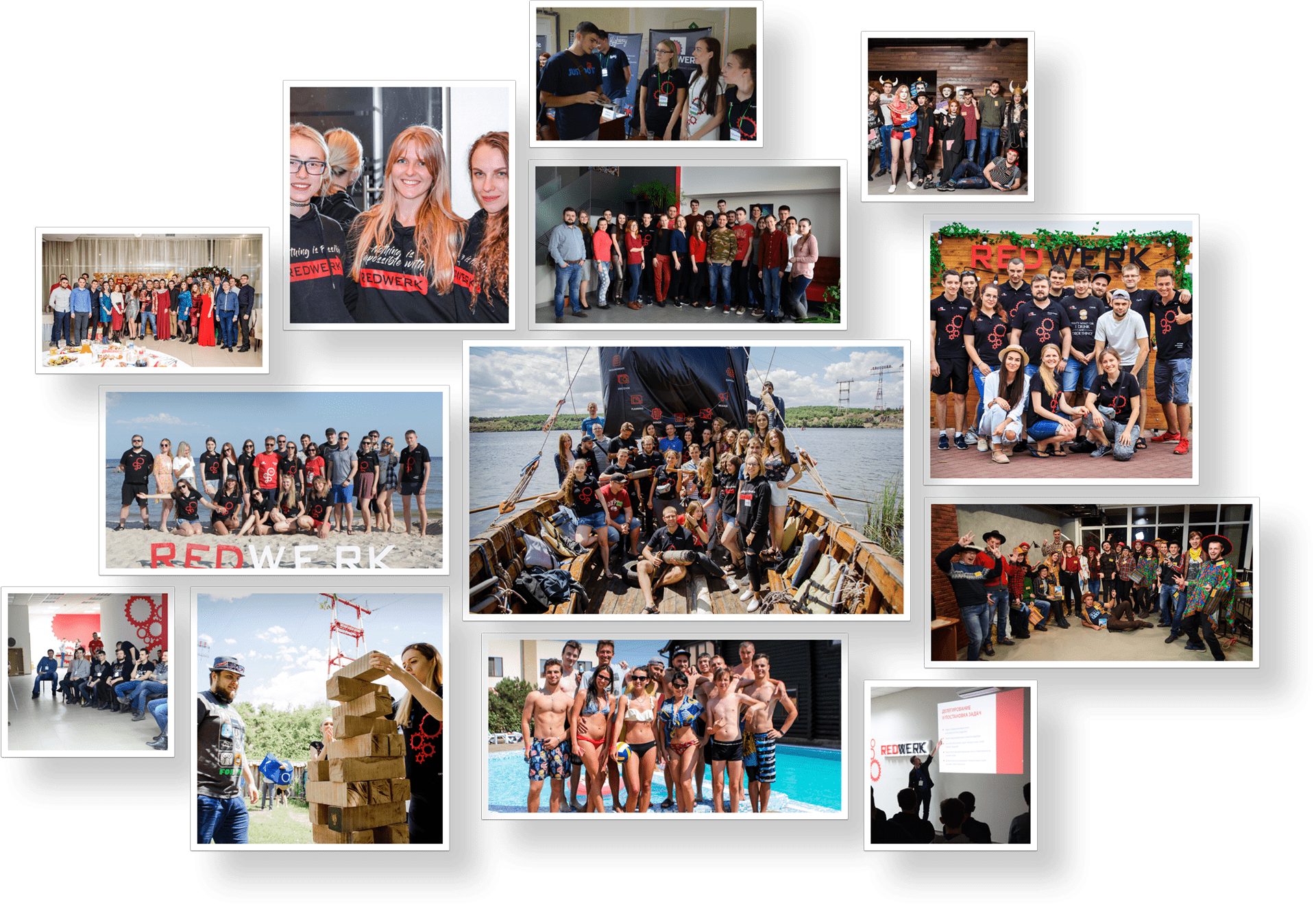 HR brand: what it takes to be a good employer
HR brand is not only about employees' positive attitude towards the company. Building an appealing HR brand involves many aspects, such as financial and non-material benefits, that create an atmosphere of care, trust, and merit-based culture. While the salary level in many companies might be the same, the employees value the emotional aspect of the work much more. Here are some of the most popular perks Ukrainian companies offer to their employees to make their HR brands competitive:
A comfortable, spacious office in a good location
Promoting the right values (transparency in all processes, merit-based culture, continuous self-development, knowledge sharing)
Flexible schedule and opportunities for work-life balance
Performance reward systems, loyalty bonuses, and branded freebies
Tuition reimbursement: English classes, meetups, conferences, professional literature
Wellness packages: health insurance, gym membership, ample vacation time, paid sick leaves
Catering: free lunches (healthy meals included), fresh fruits, unlimited coffee break treats
Team building activities and unforgettable corporate parties
Comfortable and effective onboarding: meeting and exceeding the new employee's expectations
Efficient management, process automation, and work productivity tools
Support of charity events and fundraisers initiated by employees
Streamlined communication across departments
Technologies: working with the modern tech stack and offering the latest hardware
Recharge spaces: game, nap, massage, meditation, and yoga rooms
Obviously, this is not an exhaustive list of benefits that companies can offer to their employees. When establishing a perks & benefits program, each employer should consider their employees' immediate needs and the industry they are dealing in rather than blindly follow trending practices.
Speaking of copying popular trends, some businesses perceive HR policies of big foreign companies as a gold standard in creating an appealing brand image. However, what works for an industry leader in the USA may be totally irrelevant for a startup or a scaleup in Ukraine. For instance, Netflix promotes its HR brand by giving its headquarters employees complete freedom in work hours and vacation days; however, for a software development agency like Redwerk, which works with customers based on the Time & Materials model, this approach equals the business downfall. We at Redwerk need to closely monitor how much time is spent on completing a particular task to provide accurate project estimates for new clients and fairly compensate our employees in case they work extra or odd hours before a mission-critical release.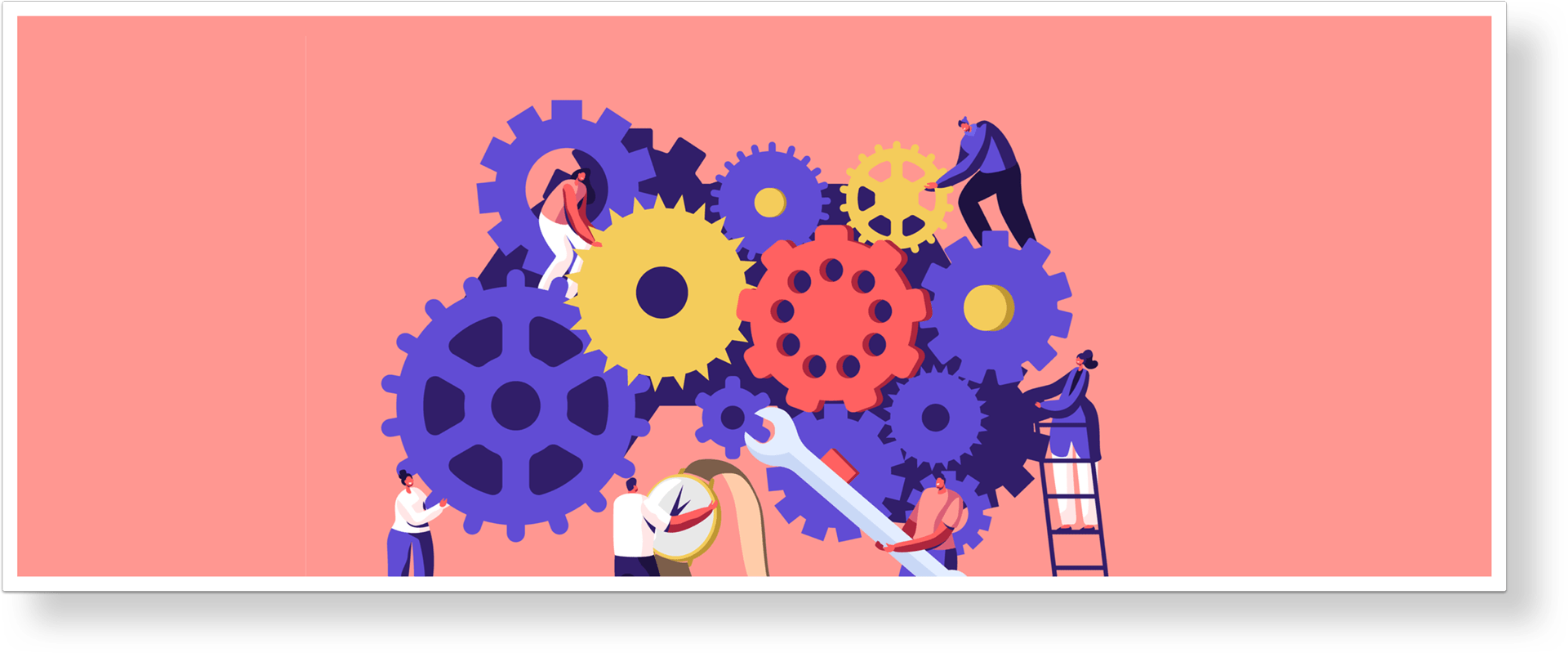 Doing it the Redwerk way
At Redwerk, we have a horizontal organizational structure: we don't have team leaders or middle managers bossing around. We aim at making our communication transparent and fast; no bureaucracy and hierarchy should block idea sharing and creative initiatives. All our rules and processes are well-documented, and each employee can easily access them. Moreover, every team member is encouraged to offer their suggestions on how to improve our workflows and HR procedures. Over the years, we have defined our values – being educative, unbiased, concerned, and eco-friendly is at the heart of everything we do. Welcoming talents regardless of their age, gender, and race, we are proud to know that women make up 40% of our team, and our youngest employee is only 19.
We have also developed a whole system of the non-salary benefits that are an integral part of our HR brand. What do we offer?
Work-life balance: we discourage overtimes and promote proper rest on weekends
Healthy meals: free breakfasts and lunches in the office
Free English classes and gym membership for employees who have passed probation
Free professional literature and 50% tuition reimbursement
Timely and accurate payments
Prime locations of our offices
Remote work without limits
Monthly Dev Meetups with internal and invited speakers
Meticulously coordinated hiring process to make the candidate journey smooth and comfortable
Regular feedback collection and timely response
Having a brand image of a steadily growing company with a human-centered corporate culture helps us attract candidates with a strong work ethic and the same values. People who are already drawn to a brand do not need much external motivation to perform their tasks diligently and stay engaged.
To increase our brand's visibility, we regularly arrange Dev Meetups, participate in world-class tech events, support charity initiatives, post our employees' career stories, share our latest achievements and awards, and promote new openings via our social media channels. All these efforts help us differentiate ourselves from competitors and grow our brand organically.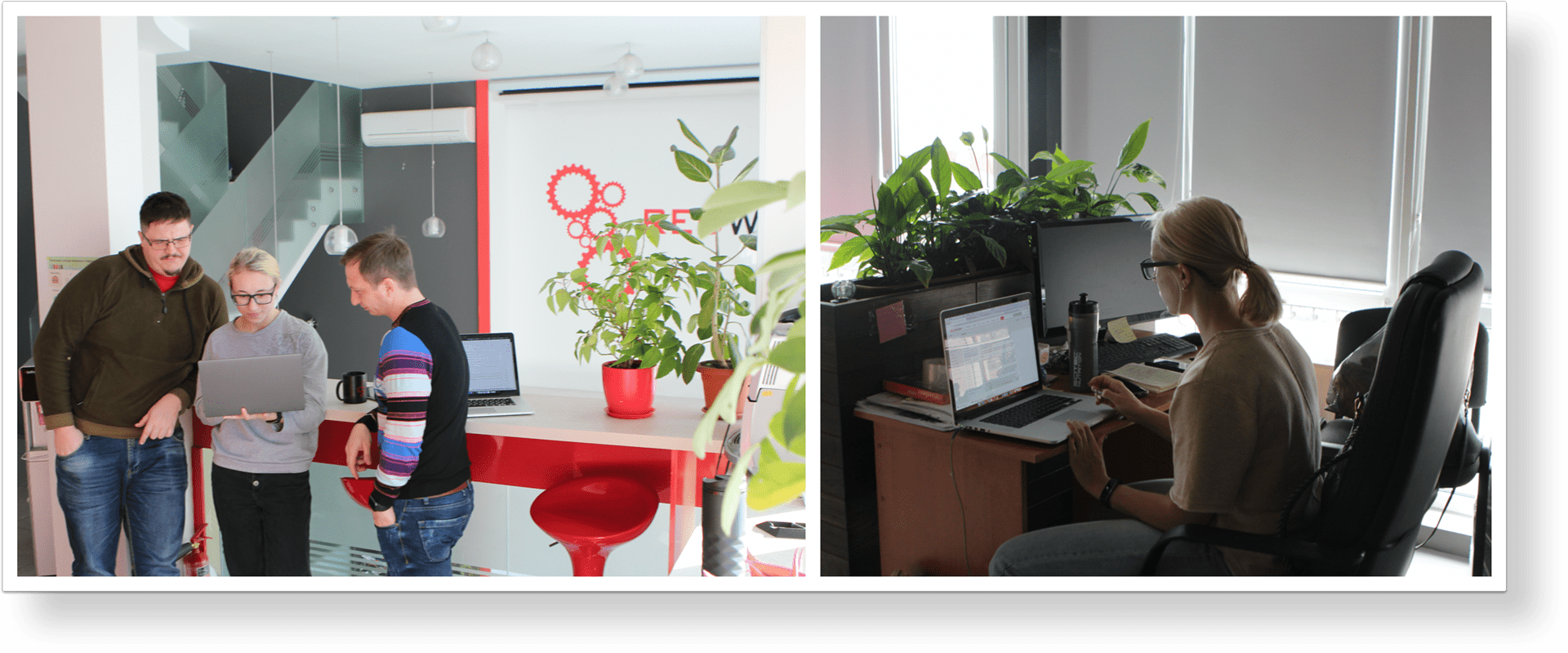 Algorithm behind our recruiting process
We follow several principles while recruiting and working with people. The key principle is treating people the way we would like to be treated. We always strive to be friendly and polite with the candidates and give feedback right after the interview — we don't want to keep the applicants frustrated and waste their time.
As already mentioned, we work mainly with the incoming applications, and all the CVs get to our database automatically. Our recruiters use special software for managing and tracking job applications to keep all the resumes and interactions with candidates organized neatly. Nowadays, there exist many applicants tracking systems (ATS) and human resource information systems (HRIS) that help recruiters optimize every aspect of the hiring process. While some of them live up to the promises, others may be less effective; therefore, the choice of such software requires sufficient research, maximum feedback from recruiters and HR managers, as well as some trial and error. As for the screening process, it inevitably comes down to these two scenarios:
The candidate does not match the requirements: we send a rejection letter. Our recruiters have a database with all the responses for such candidates, so they simply adjust the template. Responding to applicants matters — it shows that we care and appreciate people's time. With pre-written templates, our recruiters get more time to focus on other important tasks and, at same time, let the candidates know that we've checked their CVs. Suppose we are interested in a candidate but cannot accept their application because the position has already been filled, or there is a stronger candidate. In this case, we offer the applicant to add their CV to our candidate reserve and contact them as soon as there is a relevant vacancy.
The candidate matches the requirements: our recruiters send an email stating that they will contact the candidate in three days. This message may also be a template, and at super busy times, it comes in really handy. After sending the email, we contact the candidate via either of these channels — email, phone, or messenger.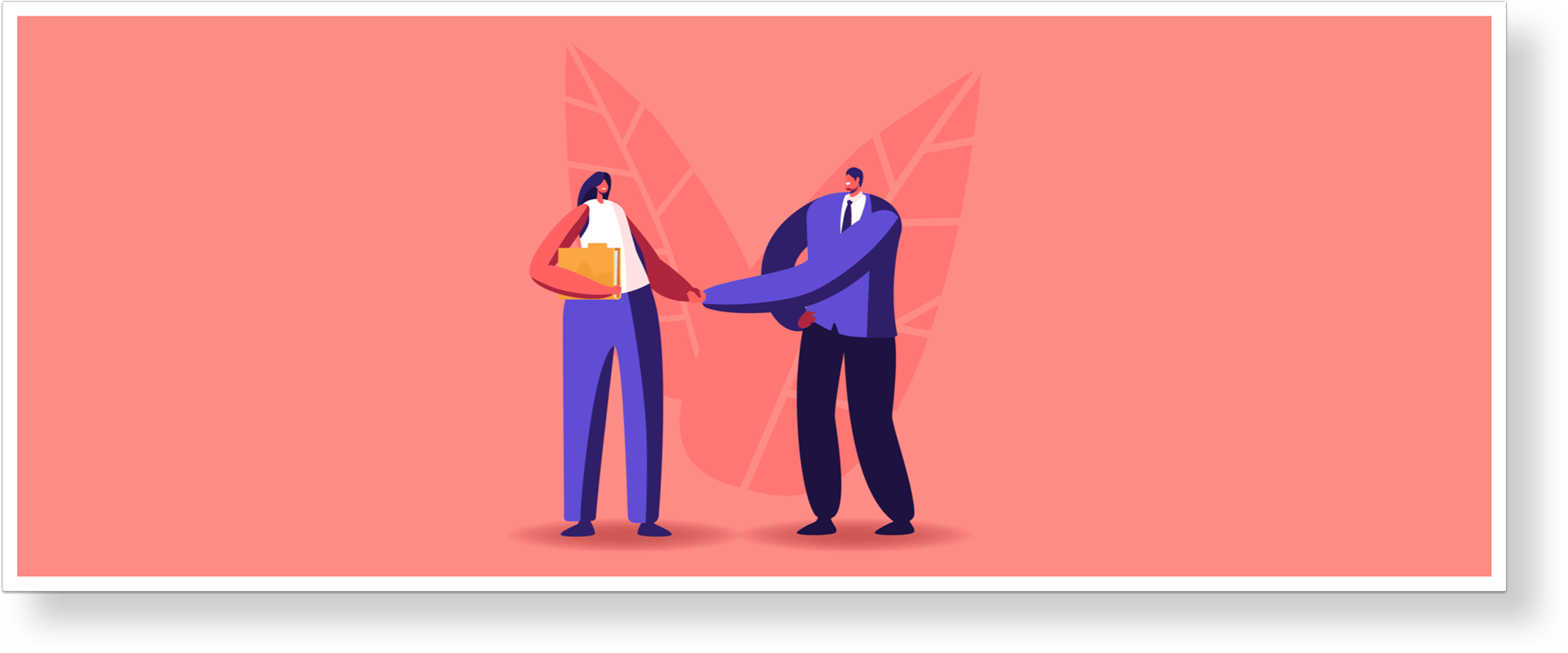 Pre-screening interview: let's see who is who
The second stage of the hiring process is a pre-screening interview. This step is essential for validating the candidate's key competencies required for the job. Our recruiter discusses with the candidate their prior experience in a similar role, sheds light on the daily tasks and responsibilities this position requires, and finds out the salary expectations or any other preferences. If in doubt, we can also conduct a short English test to make sure our employees will be able to clearly understand the specs, easily communicate with specialists from our clients' delivery teams, or respond to a client directly if such a need arises. The pre-screening stage allows us to save time for PMs and technical specialists, as after such an interview, the recruiter can already understand if the candidate and the company are on the same page.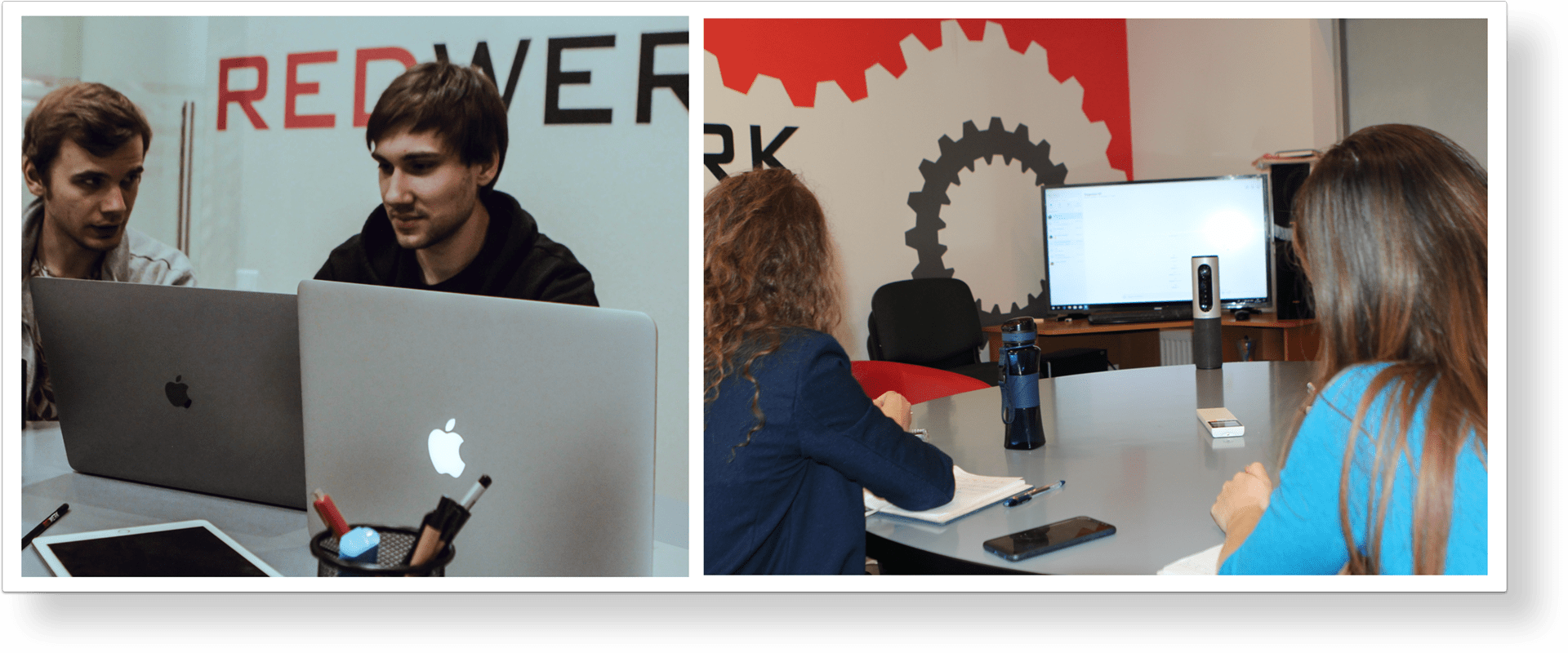 Tech interview: is it a match?
After the pre-screening interview comes the technical one. This part of the hiring process is probably the most important, as it shows if the candidate can contribute to the team. After the interview with a technical specialist, we might ask the candidate to complete a test assignment and an English check. This stage also presupposes a conversation with the PM to discuss the specifics of the project. This is a perfect moment for the candidate to pose all the questions. After that, the recruiter provides additional information about our brand, dives deeper into our company policies, corporate culture, and tells more about our CEO and people in the team. For this part of the interview, we usually prepare an outline not to miss any crucial points. This outline is always checked by our technical specialists to make sure all the given information is accurate.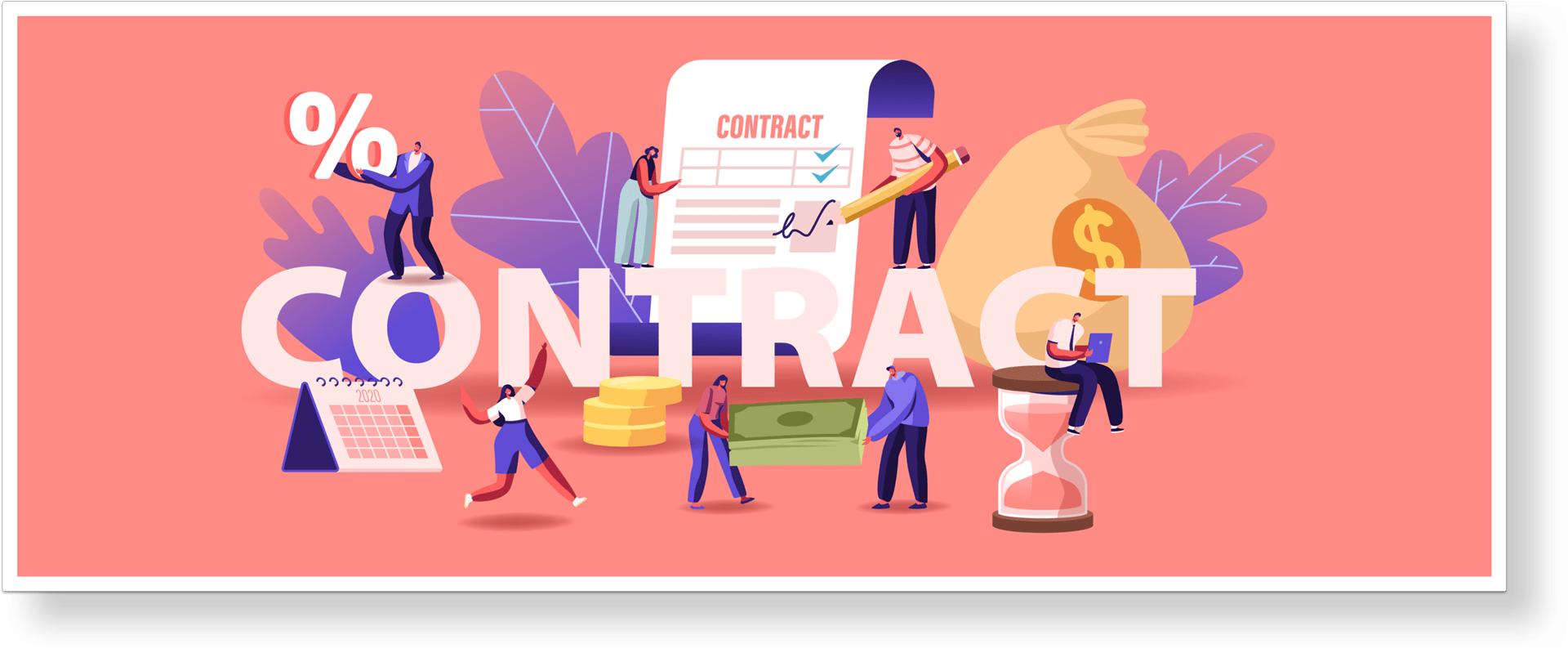 Offer time!
Finally, all the interviewing rounds are over, the candidate is the one, and it's time for an offer! When presenting a job offer, we always make a phone call: it is a great opportunity to congratulate the candidate, see the candidate's real-time reaction, and address their questions right away. We also ask the candidate when they can give us an official answer, but we never hurry anyone.
Once the offer is accepted, the candidate fills in the form with questions on the additional equipment they may need, work productivity tools, or any other wishes and preferences regarding the workplace. We also ask newcomers to share their hobbies and unusual facts about them to use these pieces of information when introducing them to the rest of the team. In such a simple way, we help out teammates get to know each other better and perhaps make long-lasting friendships based on common interests. After that comes onboarding; however, this is a whole new story that deserves a separate article.
Final thoughts
We can proudly say that investing in our HR brand development has definitely paid off. Over the last year, our team grew by 20%. In total, we reviewed 2 500 incoming CVs while maintaining 3-5 positions open each month. Having streamlined our hiring processes and continuously improving them, we grow organically and attract only those candidates who are already interested in working with us. We highly value each and every member of our team who work tirelessly to maintain our good reputation, both as a vendor and an employer. Thank you guys, and keep it up!