Holidays in every season are a fantastic way to relax, to travel and to connect with family and friends.
Though the majority of national holidays in Ukraine (where our development centers located) are based on strong religious and cultural traditions, we honor the diversity and adopt many international celebrations. This unique mix of pagan and Christian, ancient and new festivals enriches our lives and brings the inspiration to everything we do.
But don't worry, despite a number of Ukrainian holidays Redwerk team always does the tasks on time and never compromises the quality. And don't forget about famous Ukrainian hospitality and how we love to host guests, so don't hesitate to reserve a day from our public holiday's calendar to pay us a visit!
Wishing you joy, love, and peace in 2017 and for years ahead!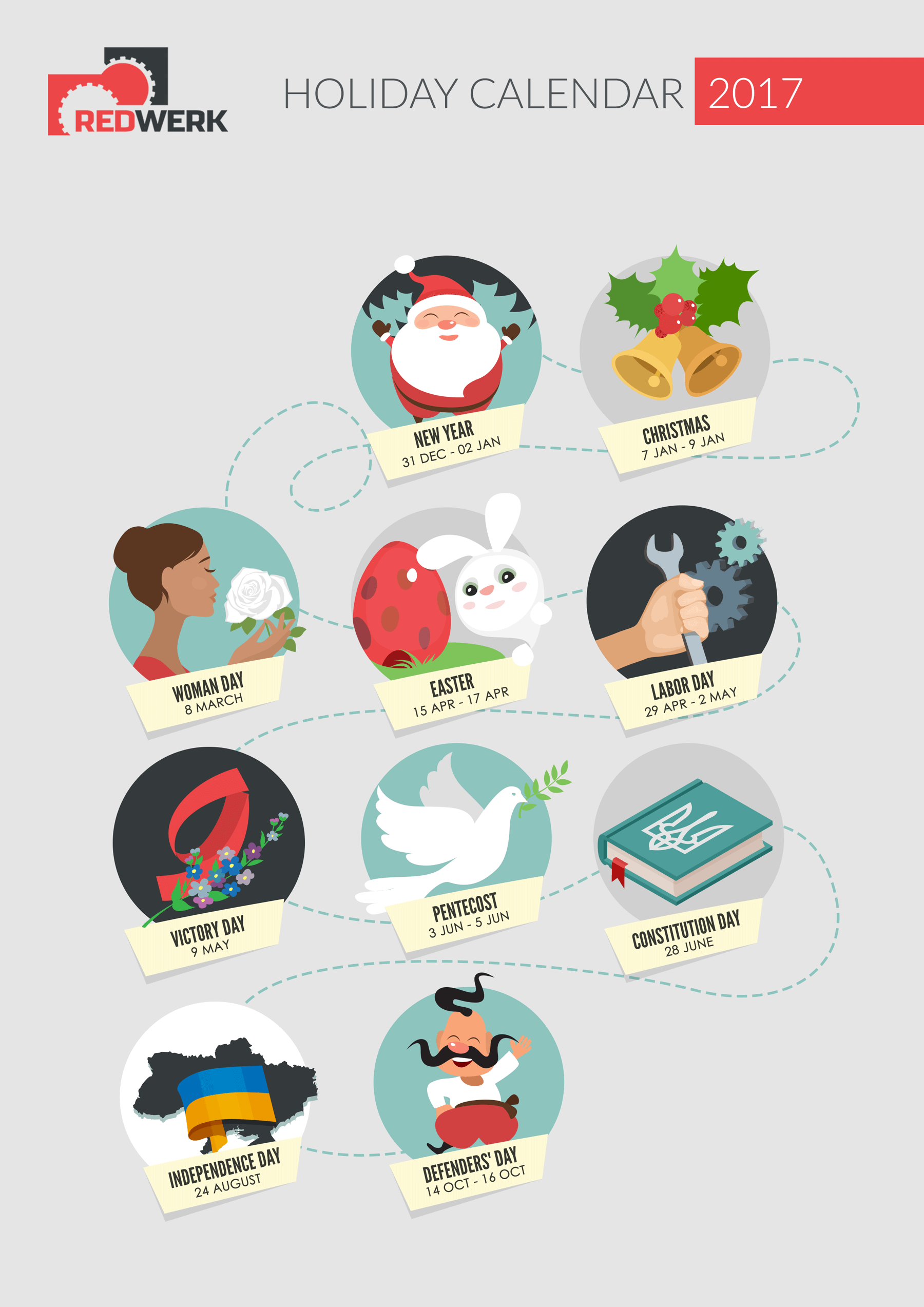 You can also look at holidays in Ukraine 2019.
About Redwerk
Redwerk is a team of the best Ukrainian software developers with strong knowledge of modern technologies and vast experience in providing high-quality web, mobile, and desktop development services. We work with customers from all over the world helping them to implement innovative and compelling projects.