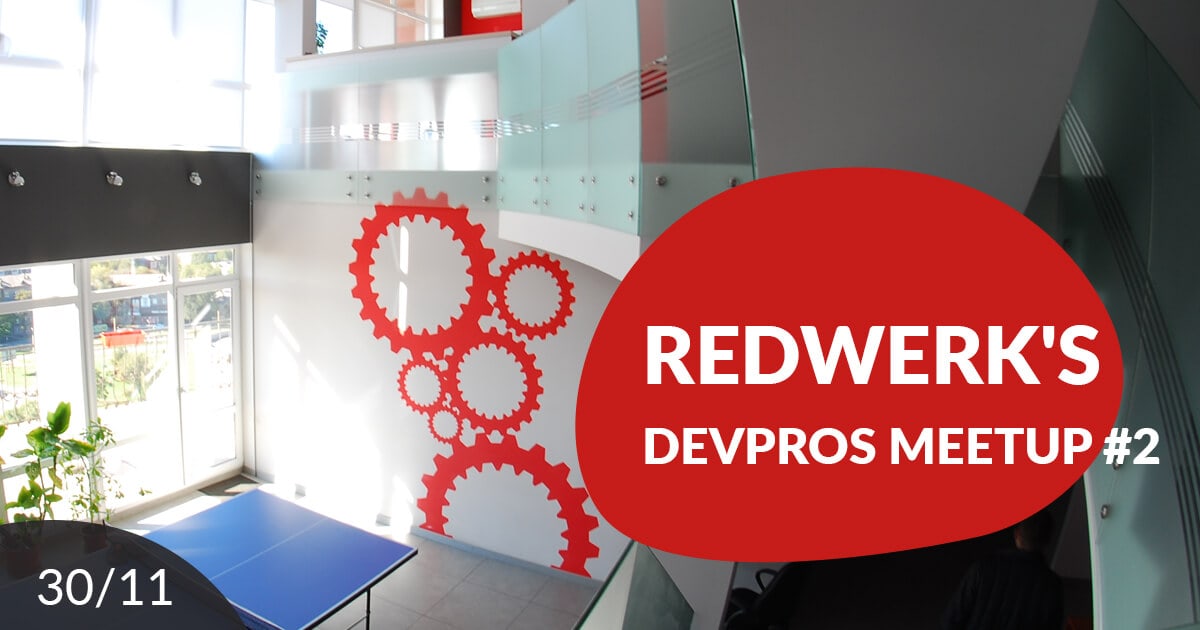 On the 30th of November, we held a Project Manager Meetup at Redwerk's South Ukraine office. Project Managers from all around the city gathered to share their experiences in solving problems every PM faces from time to time.
It was not the first time we've organized an IT-event, but was the first one we've run completely without speakers. So, we were a little nervous about how it would work. Taking into account that PM tends to be one of the most talkative positions that is deeply involved in human relations, a discussion looked like the best solution. And it worked even better than we imagined!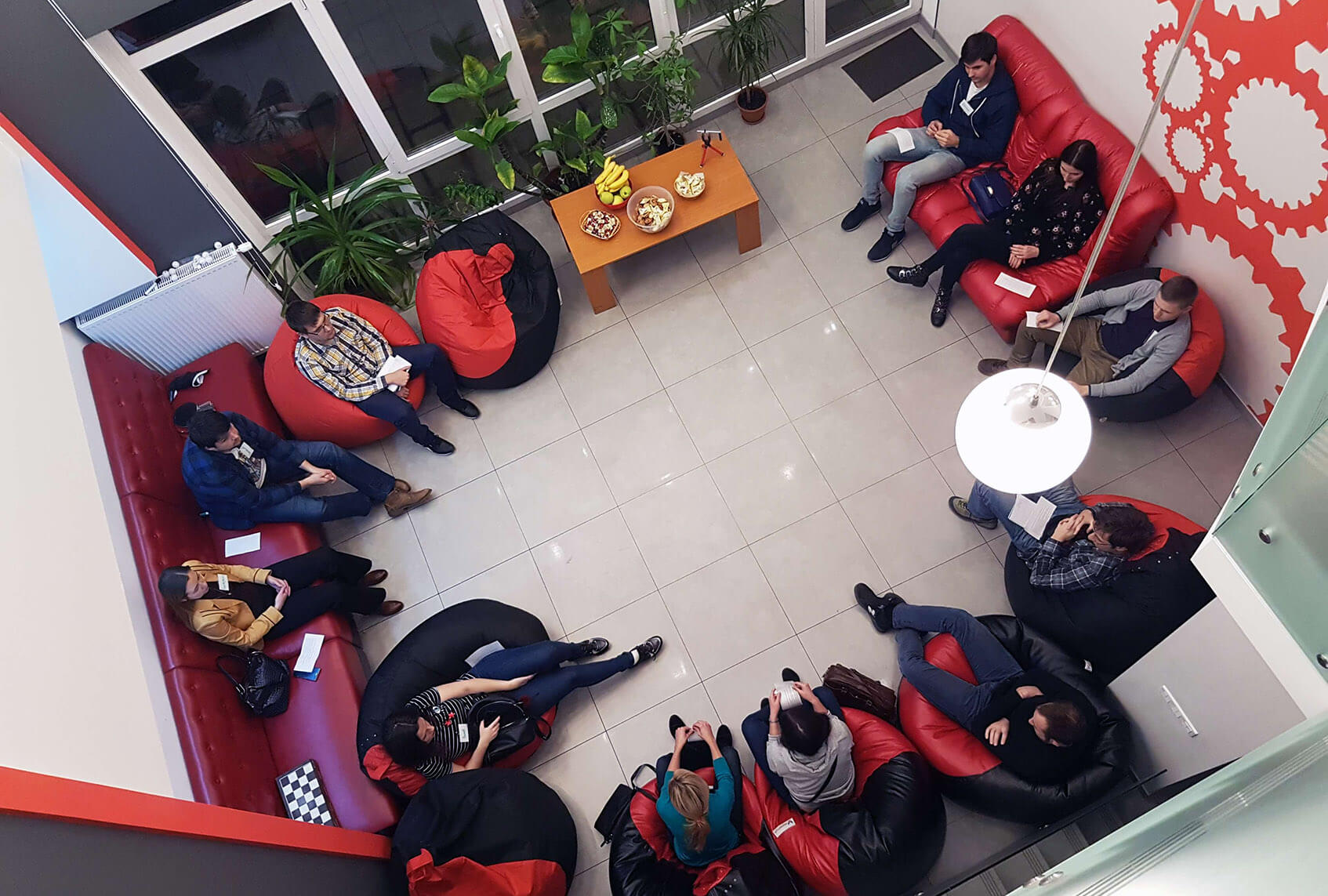 Project Management might seem easy from afar, but if you dive into it, you will quickly see how tricky it can get. Any job that involves human communication can take some weird twists and turns sometimes. And don't forget that you have to leverage your contact with clients and your development team at the same time.
So, after a fruitful discussion, we decided to share the best points made about two itchy questions we disputed during our PM evening. We hope you will find useful advice among these:
The big official release is tomorrow. Your team lead tells you that there's a critical bug and there's no way to fix it overnight. What would you do?
First of all, you should understand that there is no silver bullet. It always depends on the project, client, and the team at hand. But if no obvious solutions work, just take a deep breath and start being creative. After all, even giants like Apple have found themselves there.
The easiest way to get a new perspective is to take a step back. There should be a version that works and has at least half of the functionality. If you are a good Project Manager, and we assume you are, then all the basic features of the project are likely ready. All you need is to issue clear instructions and follow them.
Another workaround to this situation is to create a video imitation. Well-designed presentations and quality video footage can save you from a lot of unneeded fuss. Impromptu demos are unpredictable by nature, and that's why numerous companies have switched to arranged gameplays instead of live demonstrations.
Having a Plan B in your pocket is always a good idea, but the best solution is to prevent this situation, so:
Be realistic with estimates.
Develop essential functionality first.
Set milestones.
Keep the development process transparent.
… Follow these steps and you will meet your deadlines and client's expectations.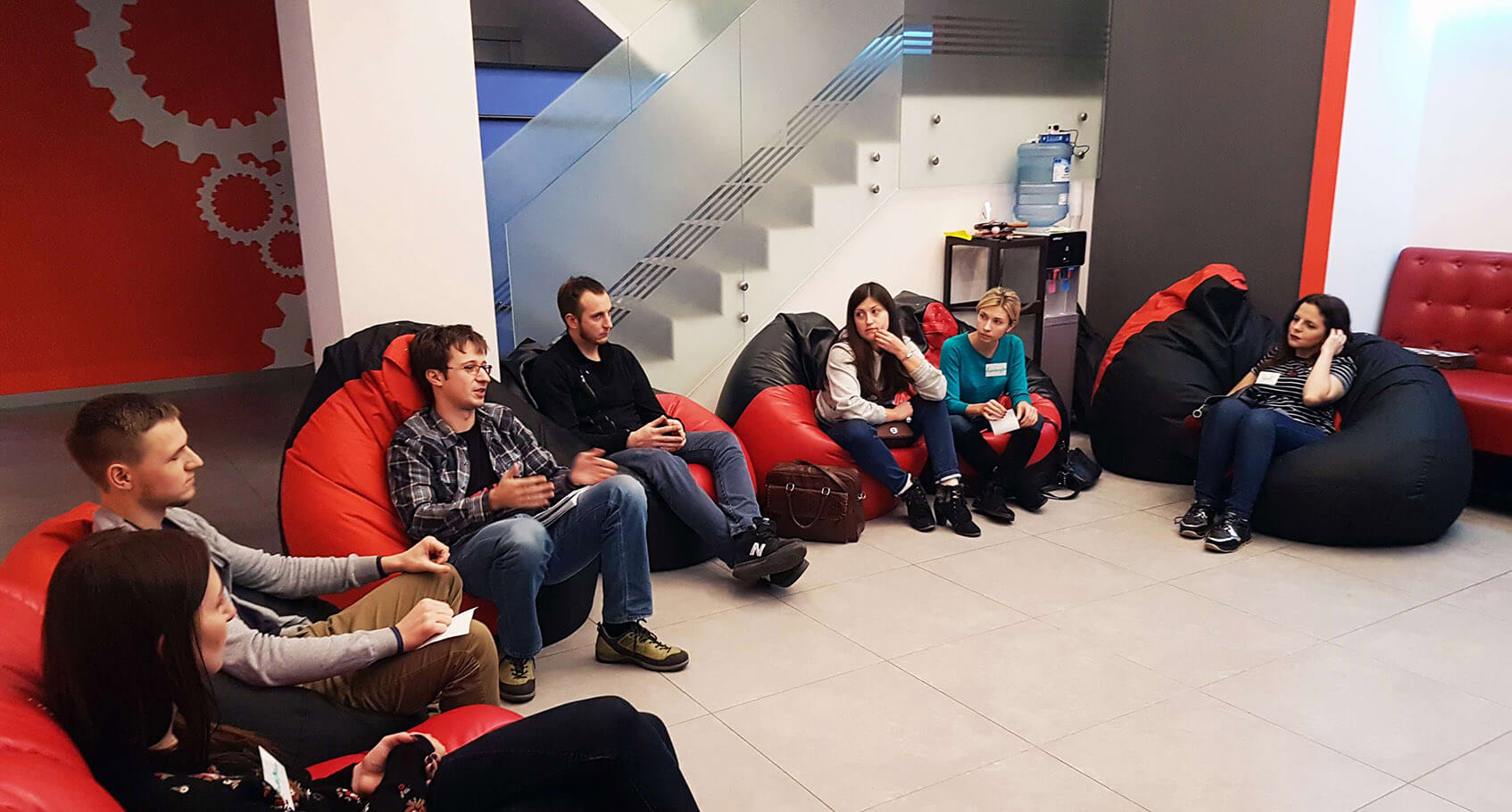 A customer doesn't provide any feedback, ignores your questions, and doesn't participate in calls. How can you engage your customer in development? What should you do if nothing works?
This is where we should mention project specifications. Detailed specs, with accorded checkpoints and clear descriptions on functionality, are a necessary condition for a good result. It's time-consuming and diligent work, but it will repay you twice. Because when you have a roadmap with certain checkpoints, it is so much easier to put a project on pause in case of any delays.
Getting back to the main problem, there are several possible ways to deal with lack of feedback. Just remember, you have to be careful with any of these points, because the reasons why your client neglects to leave feedback may differ:
Think in advance and agree upon availability hours at the signing stage.
Introduce the idle hours rates.
Ping with letters till a client capitulates. 🙂
When you finally reach your client by any means, try to figure out the problem and find alternative ways to communicate.
Stick to these steps to engage your client without being annoying:
Work with detailed specs.
Be consistent with emails, but don't overdo it.
Create checkpoints & milestones on the project's roadmap.
If you follow at least most of these steps, complaints can be easily solved, because you will have all the unanswered emails, roadmaps, and specs easily available.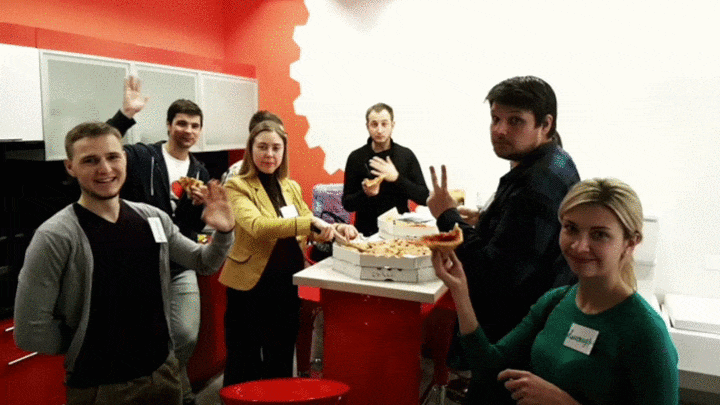 Besides these questions, we also discussed the difference in working with internal and client projects, entertainment apps and educational tools, and even touched on the concerns of being in charge of a massive project and what risks it might bring into the means of management.
This kind of networking seems to be the best way to find optimal solutions for many controversial questions. Though the teams, clients, and even spheres may differ, PMs from here and there often face the same challenges. While keeping an eye on deadlines, following the workflow, and defining tasks for new projects, they juggle multiple responsibilities day-by-day; that's why sharing successful workarounds with each other inspires their creativity and gives them additional confidence and skills to handle any emergencies.
At Redwerk, Project Managers are not just a link between a client and a developer, they bring order and balance in daily task routines, create our A and B plans, and freely share and implement ideas on improving and optimizing any processes. Whether we work on an external project or a tiny inner task, we follow the same values that have been defined and cultivated in our company since it was founded back in 2005:
Responsiveness. We immediately address questions and requests, both from customers and co-workers, for better communication inside and outside the team.
Proactivity. No waiting until we're tasked with something by someone. If there is a sign we'll run out of tasks soon, or there is a lack of input, we let each other know, no idling and waiting.
Promptness. Deadlines are important for both our business and for the business of our customers.
Knowledge is kept in written form. We maintain descriptions and logs of all documentation regarding processes and projects in written form to avoid getting stuck when one of our team members is absent.
These principles have helped us to maintain transparency with clients, order in all our projects, and evenness in workload every day, for over 11 years.
While creating the Dev Meetup series, our primary goal was to create a community that strives to exchange knowledge and discovers better ways of solving challenges through skill sharing, networking, and learning from each other.
We hope that every attendee had a great time and found answers to their questions. We would be happy to see all of our guests at our future events!
About Redwerk
Redwerk has been for 13+ years on the offshoring software development market and is the agency of impeccable credentials. Companies and businesses of various sizes seeking software projects outsourcing rely it on Redwerk, as we cater to all customers' needs delivering not only software solutions but also UI/UX design, QA and testing, and software maintenance. Years of industry experience has made us the perfect fit for custom software development for startups, as well, thus enabling us to bring your application and software ideas to life.