Top Tech Events
The Ultimate Guide by Redwerk
Quarter 1: January, February, March
The holiday season is wrapping up, so it's high time to plan for quarter one and fill it with exciting and insightful events. Would you like to improve the quality of your code? Are you thrilled to meet your colleagues from leading-edge companies? Do you want to master new skills to turn that side hustle into a full-time business? 
No matter your aspirations, there is so much you can get from a tech event – new skills, new friends, new ideas, inspiration, confidence and morale boost, sightseeing, healthy habits, and so on. We've selected some of the most promising tech meetups and festivals worldwide to help you decide and take your professional career to the next level. Let's go!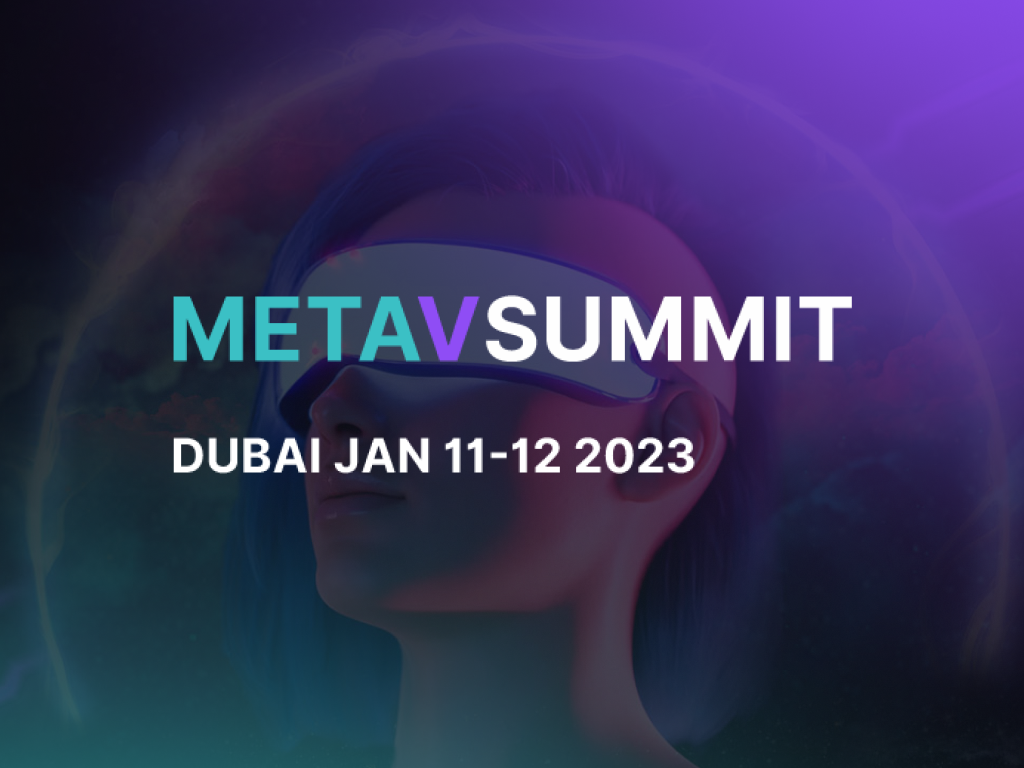 METAVSUMMIT, January 11-12, Dubai, United Arab Emirates, offline
METAVSUMMIT aims to foster business relationships between the metaverse and web3 companies and investors and educate the public on the future of web3.
Among the speakers are renowned blockchain & crypto advisors, NFT and tokenomics experts, founders and CTOs of DeFi solutions, and social media influencers. Expect to meet startups like CyCoin, Metanomic, LunaPR, and Fayre, among others.
How will web3 change the current business landscape, and what should web2 companies do to adapt? Can metaverse truly change our lives, and when is the right time to start preparing for it? These and other hot topics will be discussed.
METAVSUMMIT gathers over 3000 attendees annually, 75% of whom are C-level executives. The event will be held at the Dubai World Trade Centre.
Pricing:
From $149 for regular attendees
From $349 for exhibitors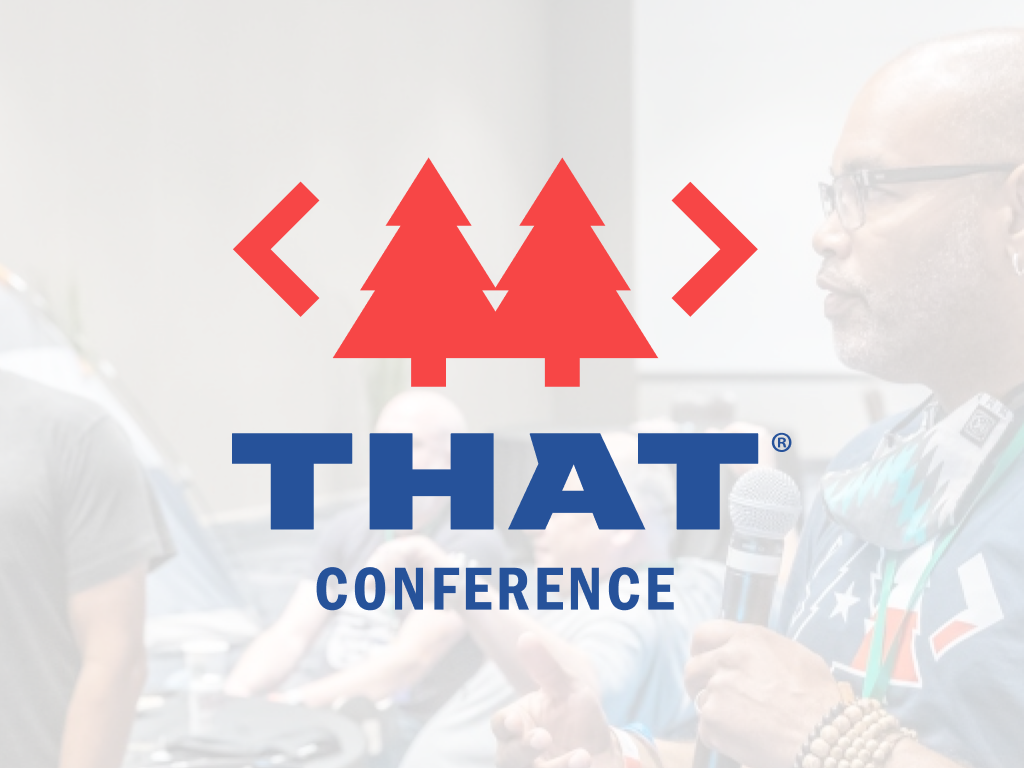 THAT Conference, January 15-19, Round Rock, Texas, United States, offline
THAT Conference is a family-friendly summer camp for mobile, web, and cloud geeks, full-stack developers, tech entrepreneurs, and enthusiasts. It contains both professional and family tracks with STEM activities and educational games for kids.
How does a neural network work, and what activities is it suitable for? Are you aware of techniques to speed up the web page load time to less than a second? How to prevent scope creep? Should developers master some SEO basics? What pair programming styles actually work? Why is TDD so difficult to embrace? THAT Conference speakers know the exact answers to all those questions.
There are also non-technical presentations on becoming a public speaker, finding a perfect mentor, writing a job description to attract talent, achieving fulfillment in your career, and using storytelling to empower and persuade people.
That Conference will be hosted at the Kalahari Resort with a BBQ, a waterpark party, and many other fun activities. 
Pricing:
From $579 for a family track
From $999 for a professional track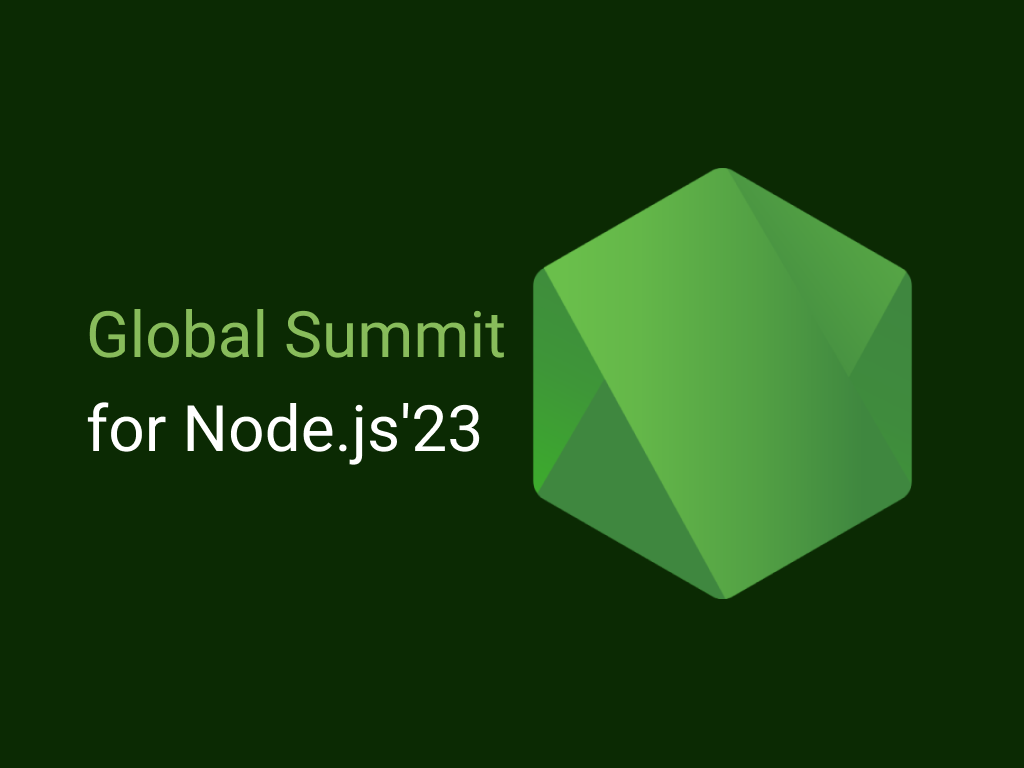 Global Summit for Node.js, January 25-26, virtual
Global Summit for Node.js is a tech event for Node.js developers, CTOs, backend developers, team leads, solution architects, and engineering managers. You'll learn from the brightest professionals innovating at Amazon, Microsoft, LinkedIn, PayPal, Uber, SAP, Red Hat, Elastic, and other successful companies.
The senior track speakers will teach how to build serverless apps with Node.js, an in-house logging solution registering millions of events, and your own package manager. You'll master different techniques to handle task scheduling, find out why relying on a debugger is not always a good idea, and how to predict stock prices with TensorFlow.js.
The junior track attendees will learn about the benefits of combining Node.js with PWA, the concept of streams and power of the Web Stream API, functional programming use cases, emerging trends in the JavaScript ecosystem, building end-to-end tests with Cypress, and many other insightful topics.
The senior track attendees can participate in live Q&A panels and get session access, Slack membership, and a certificate of attendance.
Pricing:
Free for junior track attendees
From $135 for senior track attendees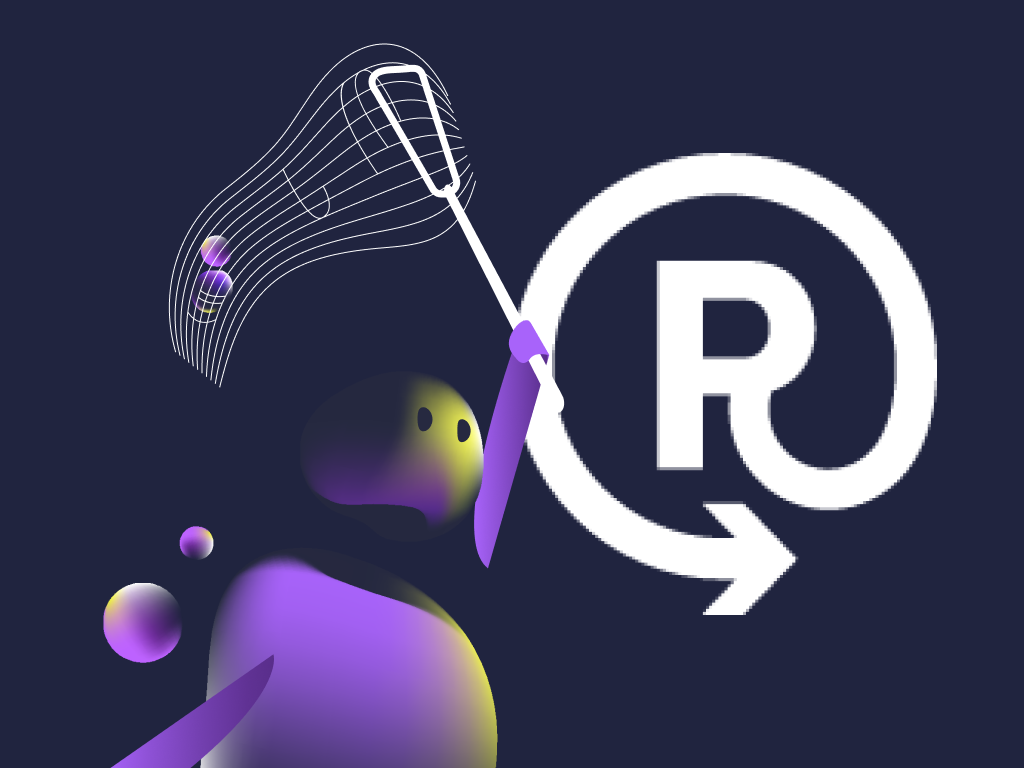 Refresh Conference, January 26-27, Tartu, Estonia, offline
Refresh Conference is an excellent choice for product and UI/UX design professionals, front-end developers, and tech decision-makers. Among the speakers are experts from big names like Microsoft and Volvo and startups like Printify and Klaus.
The speakers will share their experience with designing sustainable autonomous mobility solutions, using AI to conduct inclusive and fatigue-free product meetings online, and scaling a product team without sinking in organizational complexity.
How do you test a product for accessibility with visually impaired people? Why should storytelling be in every product manager's toolbox? Are there actual benefits of cross-functional collaboration? What skills are must-haves to become a true product leader? These and several more trending topics will be covered too.
The conference sessions will take place at the Estonian National Museum, whereas the seminars – at the University of Tartu Delta Center.
Pricing:
From €290 +VAT for a regular pass (around $308)
From €450 +VAT for a premium pass (around $478)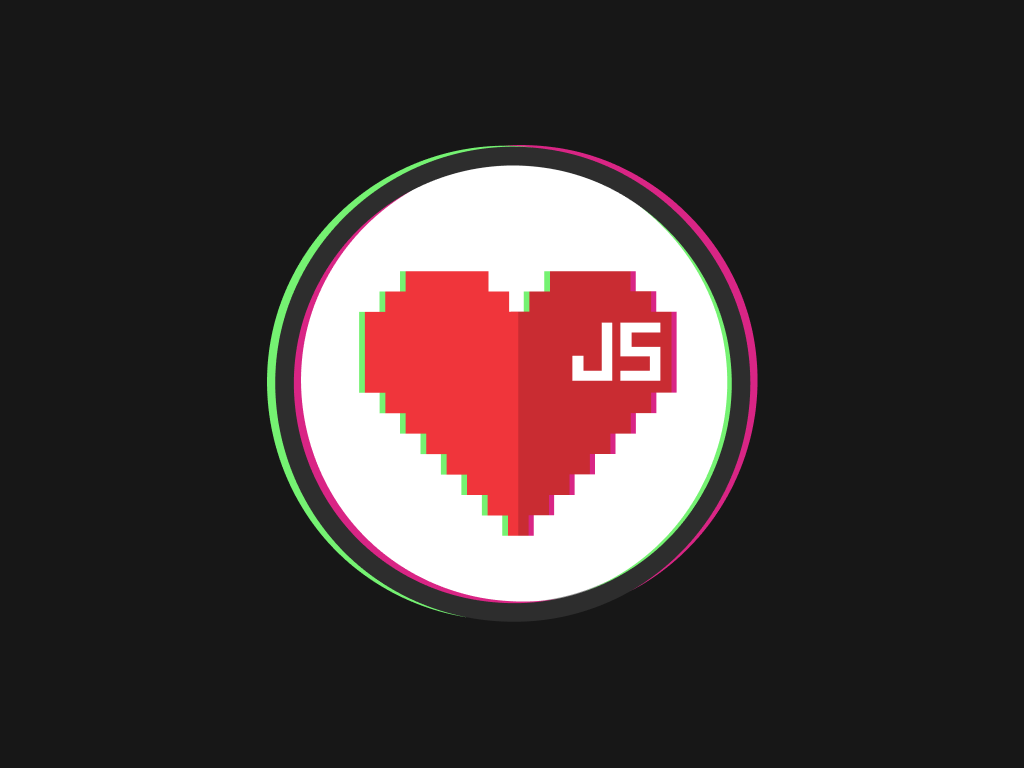 JSWorld Conference, February 8-10, Amsterdam, Netherlands, offline
JSWorld Conference is a genuine JavaScript celebration: three insight-packed days, 50 JavaScript sessions, and the best software engineers working at big names like Microsoft, Shopify, and Meta!
New features in React 18, Nuxt upgrades, using Angular in 2023, Storybook 7 improvements, the Astro site generator, Vite.js benefits, and Quick's revolutionary approach to performance optimization – these and several other frameworks will be explored thoroughly.
Attendees will also learn how NPM packages work and how to maintain a neat package ecosystem, use Playwright for end-to-end testing, create mobile-first online stores with Vue Storefront, and permission models in GraphQL, among other things.
JSWorld Conference will be held at Theater Amsterdam, which boasts a 500m2 screen for the most comfortable code-along sessions.
Pricing:
From €199 +VAT for one-day pass (around $212)
From €799 +VAT for three-day pass (around $849)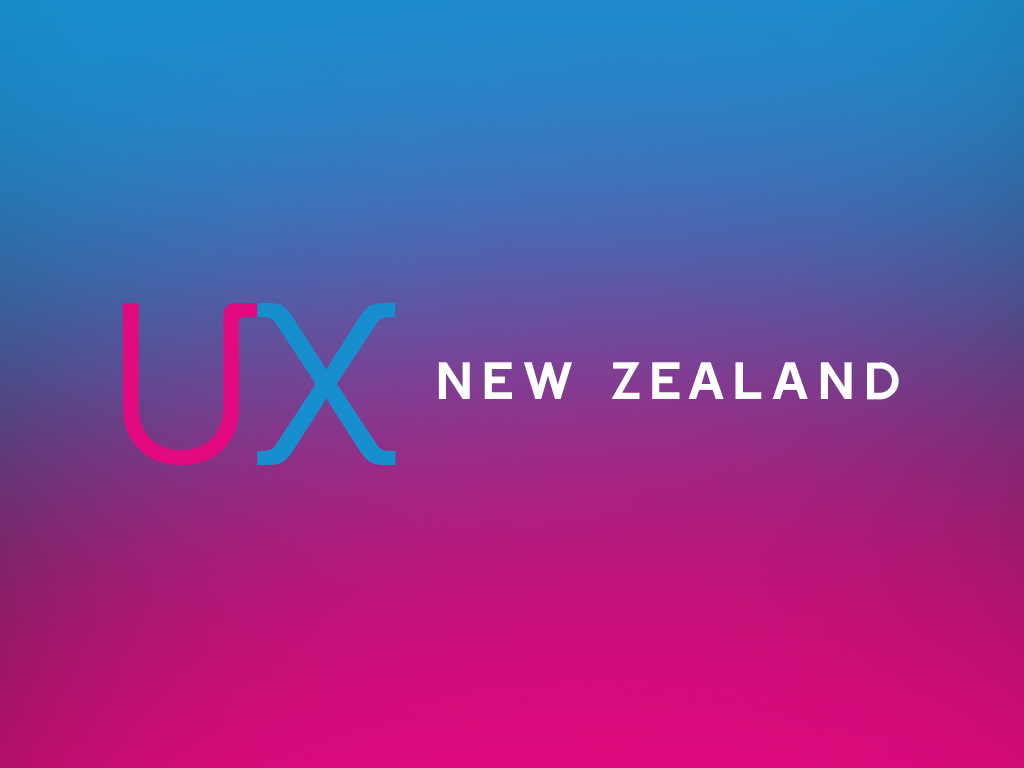 UX New Zealand, February 15-17, Wellington, New Zealand, hybrid
UX New Zealand is a tech conference for professionals in the realm of user experience, research, and design.
What is the role of information architecture in the UX practice? How difficult is it to build a diverse team of designers in New Zealand? How do you tailor content to different neurodiversity types? How to improve visual thinking skills? Should design systems be data-driven? How to help developers make more conscious UX decisions? What is it like to be a solo designer on the project? Answers to all these questions you'll get at UX New Zealand.
The speakers will also discuss the radical collaboration concept and its impact on customer satisfaction. You'll learn why data scientists and designers should be best friends, about the future of AI-driven design tools, things designers need to do differently for web3 apps, and why designers should develop product management thinking, among other things.
UX New Zealand will be hosted at the Dominion Museum Building and also streamed online. Please note that on-site group tickets are 15% off, whereas virtual student tickets have a 50% discount.
Pricing:
From $790 for in-person attendees
From $190 for online attendees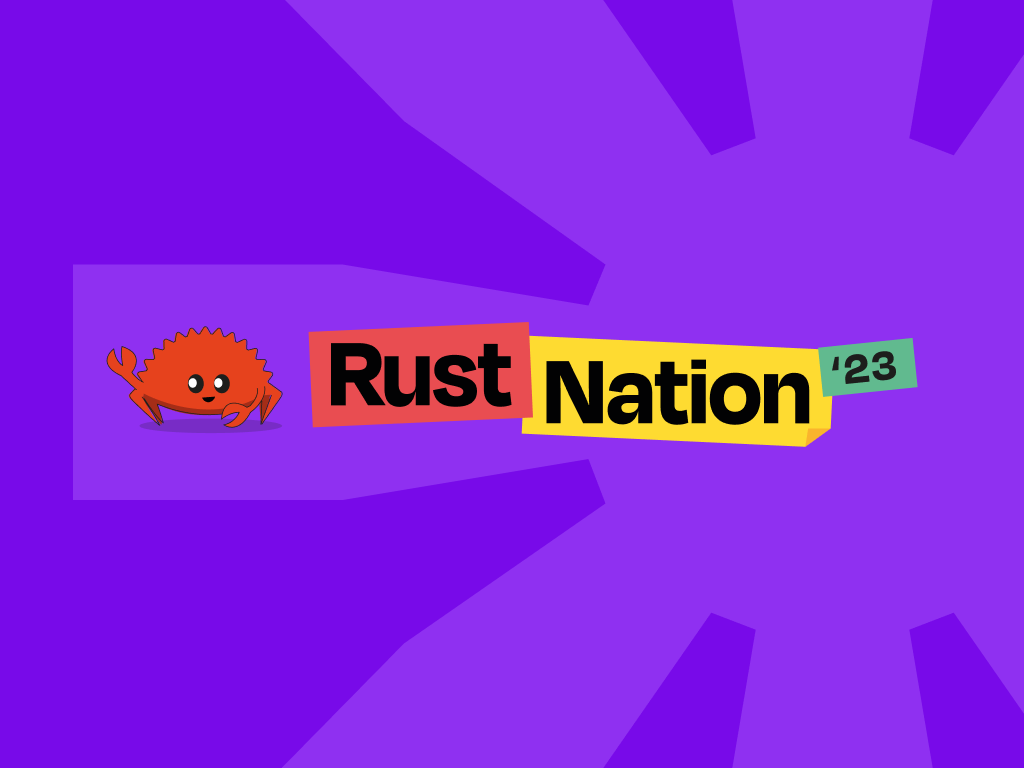 Rust Nation, February 16-17, London, UK, offline
Rust Nation is a tech event for Rust developers, contributors, educators, managers, hobbyists, and anyone interested in mastering the language, related web technologies and opportunities Rust brings to the table.
The agenda is not yet disclosed, but the speaker line-up is indeed impressive. At Rust Nation, you'll learn from members of the Rust Foundation Board of Directors and its CEO, principal software engineers at Microsoft and AWS, lead developers in fintech, and Rust contributors and maintainers.
The first day is a workshop day devoted to the hands-on training on Rust, whereas the second conference day is full of keynote sessions and will be concluded with a social event. The conference will also have a 544-square-meter exhibition area.
Rust Nation will take place at The Brewery, the former Whitbread brewery and now a premier corporate venue that is also disability-friendly. 
Pricing:
From £180 +VAT for a conference-only pass (around $217)
From £430 + VAT for conference & workshops pass (around $519)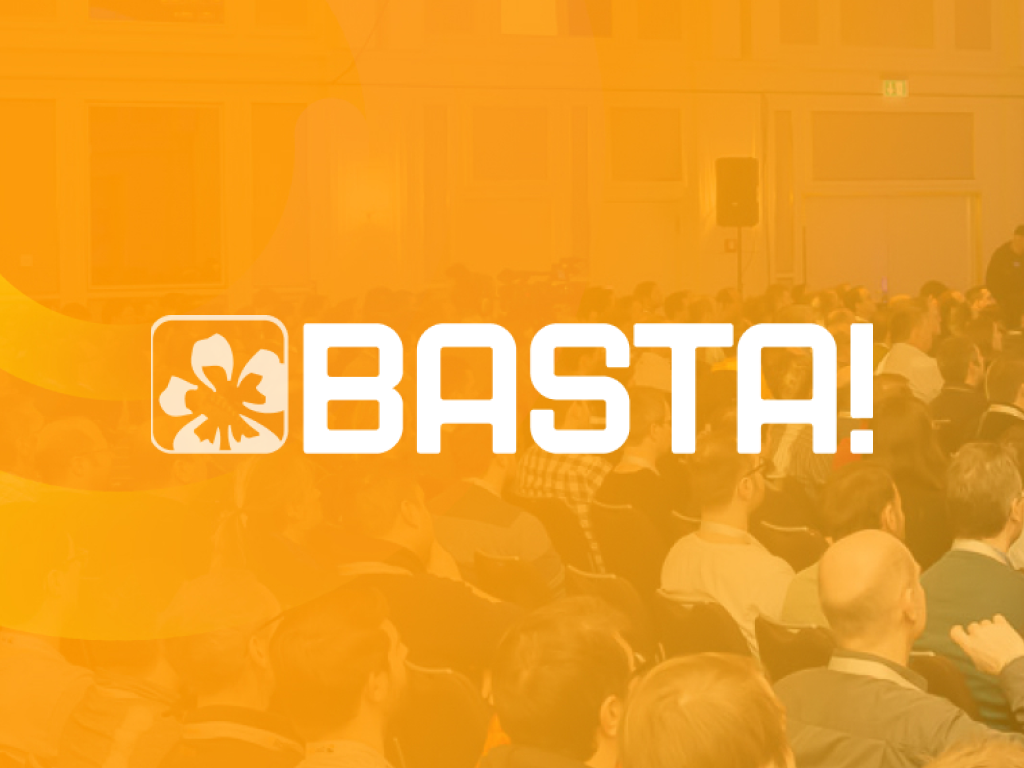 BASTA, February 20-24, Frankfurt, Germany, hybrid
BASTA! is a conference for software engineers working with Microsoft, cloud, and web technologies.
After visiting the event, you'll know how to build APIs with Rust, what's new in .NET 7.0, and why estimates never work. Learn about proven architecture patterns for developing robust, scalable, and configurable cloud-native apps. The magic behind CSS Houdini, techniques for improving app usability, measures against cross-site-scripting threats, developing mixed-reality apps with StereoKit will be explained too.
The speakers will also showcase the benefits and pitfalls of containerization, optimizing component-based UIs in WebAssembly to achieve better speed, implementing microservices with Dapr, technical aspects of recursion, uses cases for the minimal API approach, advantages of moving away from relational databases, among many other things.
The event's venue is the Frankfurt Marriott Hotel, and it's also possible to join online. Groups of three and more attendees can receive a 10% discount.
Pricing:
From 566€ +VAT for one-day pass on site (around $601)
From 1979€ +VAT for five-day pass on site (around $2103)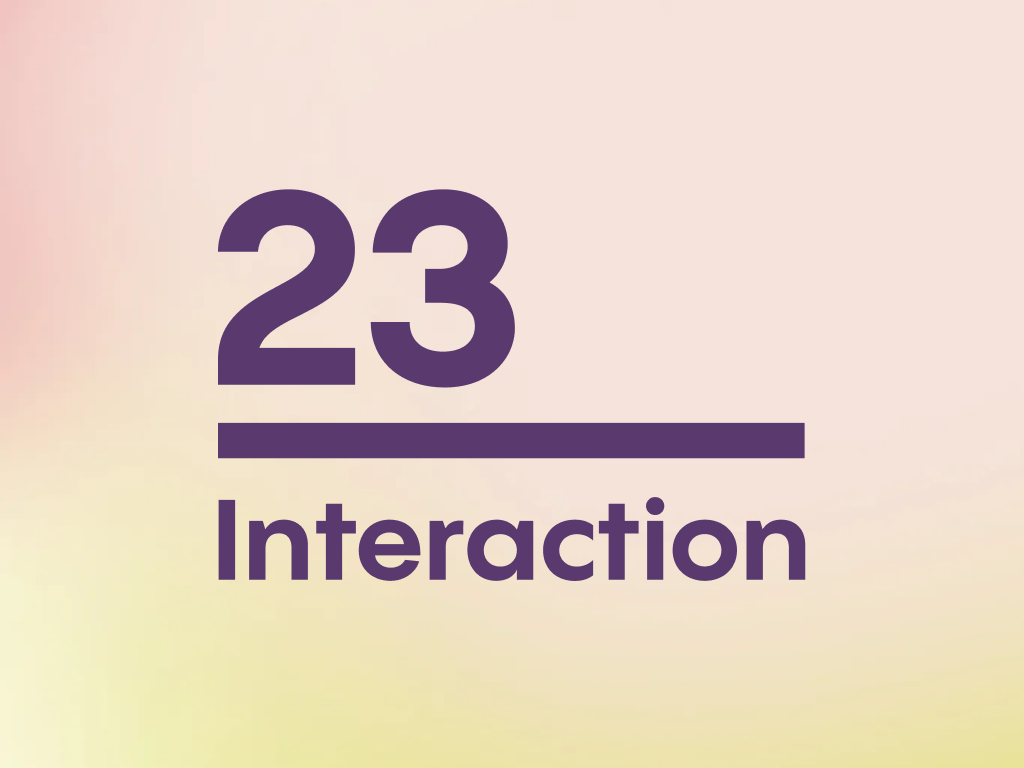 Interaction Week, February 25 - March 3, Zürich, Switzerland, hybrid
Interaction Week is a week-long tech festival for interaction designers, UI/UX designers, product managers, thought leaders, tech entrepreneurs, and enthusiasts.
Here you'll learn about open-source algorithms for fighting misinformation online, real-world examples of hand tracking and haptics technologies, their good and bad implementations, and how design thinking helps build human-centered AI solutions. Speakers will also discuss aspects designers should consider to avoid ageism in product design and how to deal with complex ethical dilemmas.
How do people interact with the metaverse world? How to make your design process truly inclusive? How can writing be incorporated into design practice to clarify intent, better define solutions, and sport ethical implications? How to validate new features when proper user testing is not an option? These and many more how-tos will be covered in detail.
Besides sessions and workshops, the Interaction Week program offers evening tours of design agencies and in-house design departments, cook-along dinners, opening and closing parties. The event will be hosted at Zürich Convention Center, whereas the opening and closing parties – at the Kaufleuten club hall and X-TRA, respectively.
Pricing:
From $1500 for in-person attendees
From $500 for online attendees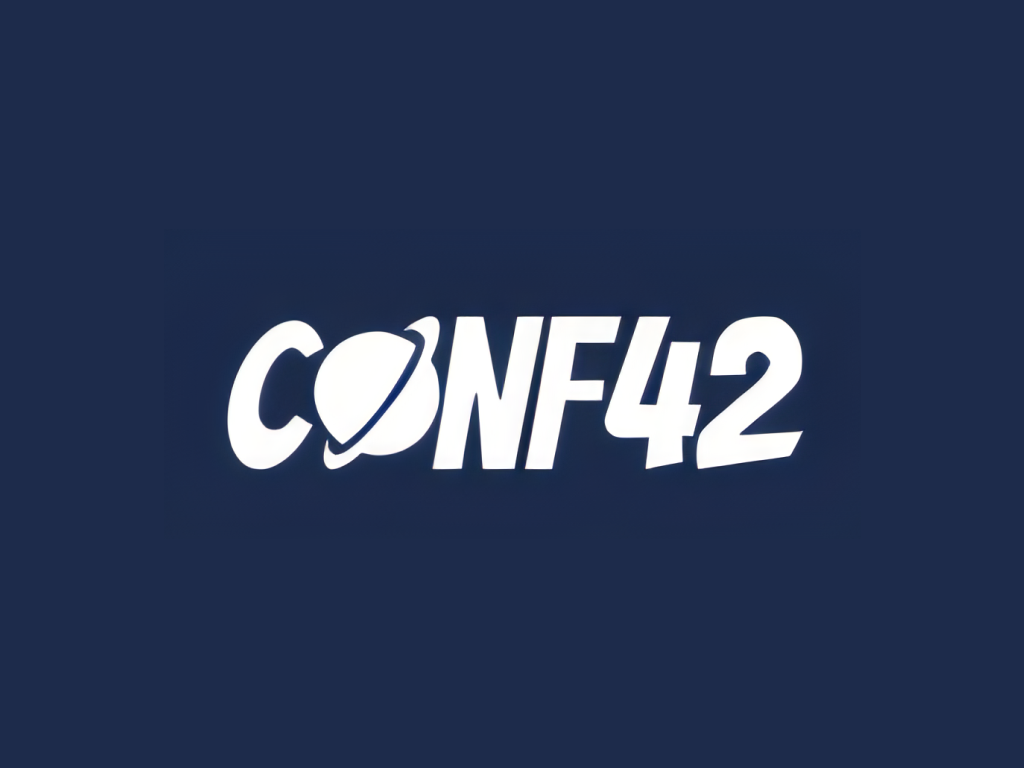 Conf42: Python, March 9, virtual
Conf42 started arranging tech events in 2020, and since then, their online community of tech professionals has reached over 6000 people.
The agenda for Conf42: Python 2023 will be released later in February once the call for papers is closed. Among the speakers are open source maintainers and creators, Python gurus from Fortune 500 companies, and self-taught newbies.
The past event contained mostly technical sessions like building a real-time analytics dashboard with Streamlit, Pinot & Kafka, deploying a simple python application to Kubernetes/OpenShift, and minimum viable security for Python apps. At the same time, there was also a talk on fighting impostor syndrome.
Here you can view all the talks to have a better idea of what to expect. Make sure to subscribe to get priority access to all content, become part of a vibrant Discord community, and participate in exclusive promotions and giveaways.
Pricing: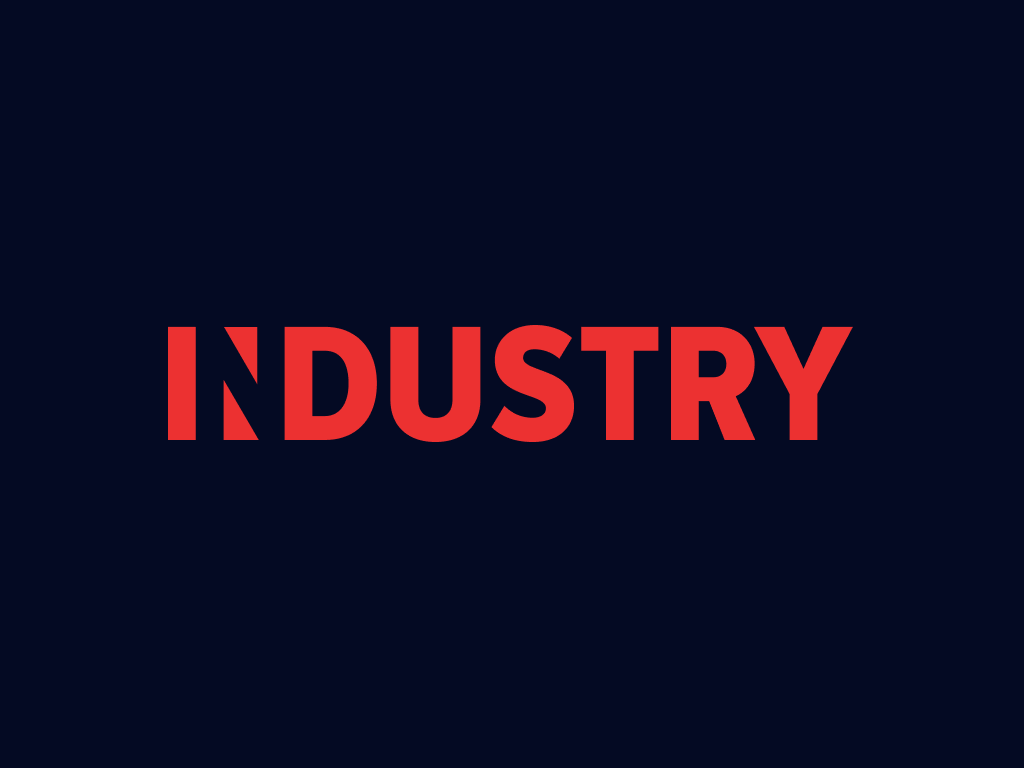 The Product Conference, March 20-22, Dublin, Ireland, offline
The Product Conference is the right fit for product managers who want to master the latest tools, frameworks, and methods for building, launching, and scaling successful products. Among the speakers are experts from Stripe, Miro, Dribble, and other well-known companies.
After the event, you'll know what pitfalls autonomous product teams face, what we can do about it, and how to empower everyone on the team, including backend developers, to learn from customers and share their research. At workshops, you'll learn how to increase adoption and user engagement as well as how to rapidly prototype a roadmap that perfectly fits the purpose.
There are also keynotes discussing common roadblocks and mistakes on the journey from a product manager to a product leader, the importance of storytelling and product evangelizing skills, and mentorship as a way to combat talent loss.
The ticket price includes breakfast, lunch, snacks, unlimited coffee, access to all session recordings, and two parties!
Pricing:
From €895 +VAT for two days, conference-only pass (around $951)
From €2295 +VAT for three days, conference & workshops pass (around $2439)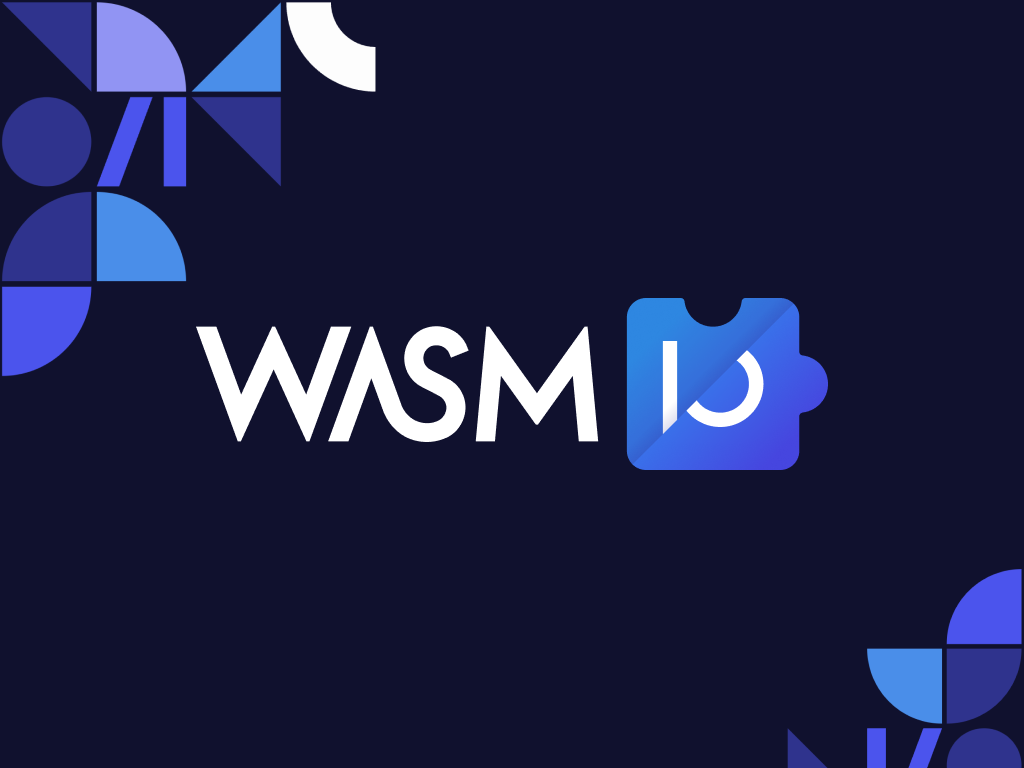 Wasm I/O, March 23-24, Barcelona, Spain, offline
Wasm I/O is a single-track conference dedicated to all things WebAssembly. It is the event's first edition, and it aims to gather the best professionals in the WebAssembly ecosystem.
The agenda is not yet disclosed as the call for papers lasts until January 17 UTC. However, we know about the formats: there'll be general talks about WebAssembly, lightning sessions exploring new ideas, small-group workshops as well as 30-minute panel discussions.
The conference will also have areas for exhibitors. Platinum and Gold sponsors get several conference passes, booth space, access to a mobile app for lead capture, numerous options for featuring their logo, social media promotion, among other benefits.
Wasm I/O will be hosted at the AXA Convention Center in Barcelona, which is easy to access thanks to excellent city communications.
Pricing:
From 297€ +VAT for regular attendees (around $316)
From 1500€ for exhibitors (around $1594)
Open Source Day, March 24, Florence, Italy, hybrid
Open Source Day is a tech event for people passionate about open source, from companies using and supporting open source projects to individual contributors keeping those projects alive and inspiring others to join the community.
The agenda and the speaker line-up will be disclosed in February. In general, you'll hear about web technologies, frontend frameworks, software architecture, and open source projects that have positively impacted our lives.
The event will take place at Nana Bianca, a modern coworking space located in the very center of Florence.
Please note that the event is free, but the number of tickets is limited, so be sure to register on time.
Pricing:
Stand With Ukraine
If you're an ardent conference-goer, you must have noticed the blue-and-yellow flag at various tech events. That's because Ukrainians don't give up, and those who can cross the border continue attending conferences, upskilling, pitching their startup ideas, and forging new partnerships.
As a Ukraine-based company, we ask you not to give up on Ukraine. Don't be afraid to hire tech vendors from Ukraine. Russia hopes to shatter our economy and crush our spirit with missile and drone strikes on our energy sector, but we already have a solution. IT professionals in Ukraine work from co-working spaces equipped with power generators and Starlink terminals, and the number of such establishments is growing daily.
Last year our Redwerk team attended three big events – The Next Web, Web Summit, and Blockchain Expo, and we're not stopping anytime soon. So if you're looking for a trusted tech partner with outstanding resilience and commitment, do reach out. We'd love to chat or meet you in person at a tech event and explore how we can strengthen your tech team.
See how we helped Recruit Media develop patent-pending HR SaaS acquired by North America's staffing giant