Top Tech Events in 2021
The Ultimate Guide by Redwerk
Quarter 4: October, November, December
Attending tech events is an excellent opportunity for IT experts to gain knowledge and establish new valuable connections. However, the pandemic changed everything and is still affecting the world: traveling became more complicated, while event organizers face numerous restrictions and often have to postpone or even cancel the conferences.
That's why many events turned to online or hybrid (both online and offline) format allowing them to host attendees from all over the world, prevent event cancellation in case of increasing restrictions, and comply with safety regulations. At the same time, the world is striving to get back to normal, and some organizers still plan to host their events offline.
In this article, we will review virtual, hybrid, and offline tech events scheduled for the 4th quarter of 2021 (October, November, and December) to cover various opportunities and help you start planning your activities.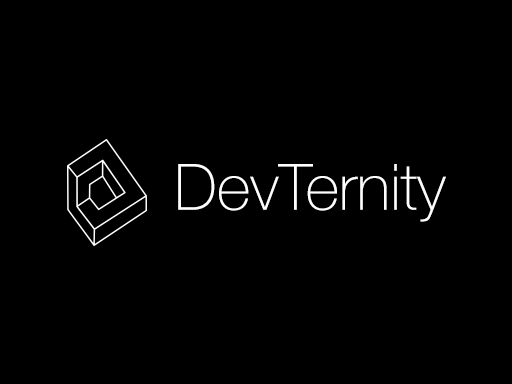 DevTernity, December 10-11, virtual

DevTernity is one of the top 3 international software development events in Europe, and this year it's going to be hosted in a virtual format to avoid potential cancellation and ensure safety of the attendees and speakers.
The first day of the conference (December 10) will be devoted solely to talks, while on December 11 you will be able to attend workshops. The list of sessions is very intense and covers numerous topics including decremental development, database indexing, software design, acceptance testing, unit testing, domain-driven refactoring. Soft skills are going to be discussed as well.
There are 7 workshops in total, but you will have to select the most relevant of them, since virtually all workshops are scheduled for the same time: from 9 a.m. to 4 p.m. The topics include refactoring, evolutionary design, continuous delivery, Agile architecture, microservices, modular monoliths, and event-driven systems, legacy systems, and leadership. You can check the full schedule on the main page of the DevTernity website. Please note that seats are limited for every workshop, so if any of them looks valuable to you, don't hesitate to get your tickets.
Pricing: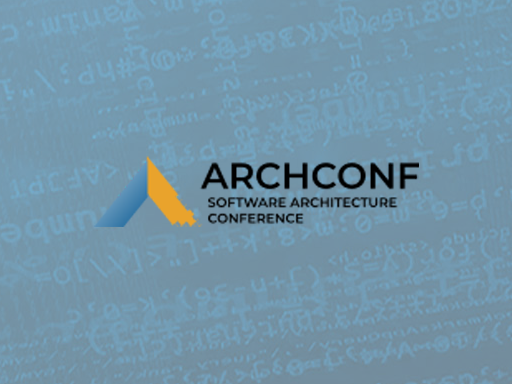 ArchConf, December 13-16, Clearwater, FL, USA, hybrid

ArchConf is another hybrid conference with the offline part taking place in the USA — the attendance is limited to 350, so if you are going to visit this event in person, hurry up to register. As for the virtual part, there are no limits — you can join the conference via Zoom regardless of your location.
The agenda of ArchConf is very intense, covering such topics as software architecture, domain-driven design, Kubernetes, microservices, Cloud native architecture, ML, AWS, enterprise security, big data. Apart from sessions, the program also includes full-day workshops taking place on December 13. The full schedule is already available, so you can check it out here.
And that's not all — each ticket also includes 8 virtual workshop credits, so after you complete the registration process, you can start using them. Each month, NFJS offers up to 16 live virtual workshops devoted to the latest tools, techniques, and most effective practices for software developers and architects. Joining the half-day sessions requires 1 credit, but on the full-day ones you will have to spend 2 credits. Besides, you can also use credits to view sessions in the on-demand training library.
Pricing:
Final Words
Our list of tech events for the 4th quarter of 2021 includes only two fully offline conferences — others are either hybrid or completely virtual. This situation was caused by the pandemic, and on the one hand, it's unfavorable since nothing can replace in-person gatherings and the experience we can get there. But on the other side, COVID-19 triggered the evolution and made events to adapt — now many of them are available to software experts from all over the world due to their virtual or hybrid format. This fact provides us with an opportunity to attend numerous conferences without spending time and money on traveling and worrying about restrictions and safety rules. Besides, virtual events aren't likely to be postponed or canceled because of the pandemic.
In case you still decide to attend an in-person conference, make sure to monitor the news and safety regulations. The situation is changing continuously, and at some point new factors may affect the chosen event or your traveling (or both). The same recommendation applies to hybrid events — they may be affected as well.
Attending tech events allows enhancing the skills, gaining new knowledge, and expanding the network. Therefore, choose relevant conferences from our list and get your tickets (or register in case the event is free) — don't hesitate, as time flies, and the first event we described is taking place very soon!
Yours free: Essential guide to rock an offline IT conference
We've compiled 10 tips to help you bounce back to offline IT events for a big win, just as if those lockdowns never happened