Top Tech Events in 2021
The Ultimate Guide by Redwerk
Quarter 4: October, November, December
Attending tech events is an excellent opportunity for IT experts to gain knowledge and establish new valuable connections. However, the pandemic changed everything and is still affecting the world: traveling became more complicated, while event organizers face numerous restrictions and often have to postpone or even cancel the conferences.
That's why many events turned to online or hybrid (both online and offline) format allowing them to host attendees from all over the world, prevent event cancellation in case of increasing restrictions, and comply with safety regulations. At the same time, the world is striving to get back to normal, and some organizers still plan to host their events offline.
In this article, we will review virtual, hybrid, and offline tech events scheduled for the 4th quarter of 2021 (October, November, and December) to cover various opportunities and help you start planning your activities.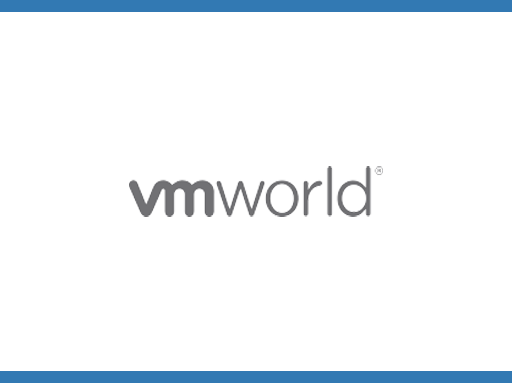 VMworld, October 5-7, virtual

VMworld, the first event on our list, is an online conference for those interested in innovations, Cloud, app modernization, security. The program consists of numerous types of sessions, including general and breakout sessions, solution keynotes, interactive simulations, guided workshops, consultations, tutorials. Keep in mind that specific session types have limited capacity and are available only to the holders of the Tech+ Passes.
Going into more detail regarding the event topics, you will be able to gain new knowledge about managing and operating multiple Clouds, enabling intelligent apps and infrastructure, Kubernetes, DevSecOps, securing modern apps and Cloud services, application delivery, edge computing, DeskCon experience.
You can check the schedule for different regions here. Please note that VMword is a 48-hour experience, but it still takes place from October 5 to October 7. The reason for this is that the event is global: America's agenda is scheduled for October 5-6, while Asia-Pacific and EMEA parts will be held on October 6-7.
Another thing to mention is that to register for the event you will have to use your existing VMware account. If you don't have it, you will have to create one.
Pricing:
General Pass: free
Tech+ Pass (general pass sessions plus enhanced technical offerings): $299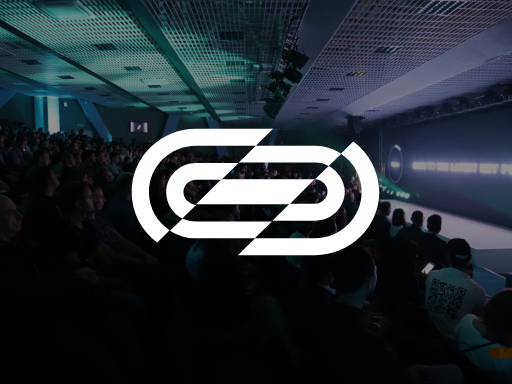 IT Arena, October 7-9, Lviv, Ukraine, hybrid

After last year's entirely virtual format, IT Arena is coming back as a hybrid event in 2021. The conference will consist of two parts — the online one is scheduled for October 7-8 and will take place on mobile and web platforms. The third day of the event, October 9, will be devoted to the offline part — workshops and meetings will be held in different locations in the central part of Lviv, Ukraine. Afterparties organized in accordance with safety regulations and available for a limited number of guests will also take place. Visitors with executive tickets can also attend Tech Lounge (offline) held on October 8 — this networking event gathers IT Arena speakers, top entrepreneurs, investors, government representatives, and special guests.
Over 4,000 attendees are expected to join IT Arena featuring 80+ speakers and 70+ hours of content. The event is going to cover such topics as AI, ML, AR, big data, product development, UX, software architecture. The conference tracks are as follows: startup, business, product, and technology. The agenda is already available, and you can take a look at it here.
Pricing: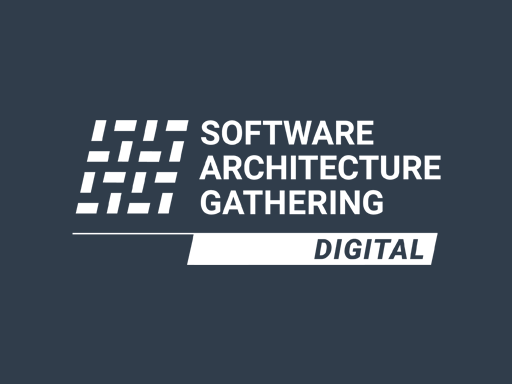 Software Architecture Gathering, October 11-14, virtual

To attract a global audience and avoid potential COVID-19 restrictions, the Software Architecture Gathering event switched to a fully virtual format and will be hosted on the Hopin platform. Two first days of the event will be devoted to workshops (15 in total), and two others — to talks (50 sessions and keynotes). Over 65 speakers from the international community will cover the conference tracks, including the basics of software architecture, new trends and tools, case studies and real-world applications, personal growth and collaboration skills.
Going into more detail, the Software Architecture Gathering will cover such topics as software architecture and DevOps, front-end and back-end, natural language processing, artificial intelligence, reactive systems, maintenance, event-driven microservices, Cloud security. Take a closer look at the complete program and the list of speakers here.
The event offers discounts for groups, so consider inviting your teammates — if you register 3 or more colleagues, you will save 10% per ticket. To get a discount, use the code TEAM10 when registering online. Please note that attendees who have tickets for the main part of the conference (October 13-14) will get access to the recordings of all the sessions and keynotes. The recordings will become available shortly after the event.
Pricing: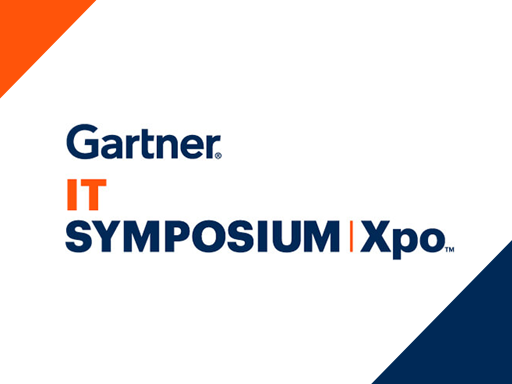 Gartner IT Symposium, October 18-21, virtual

The Gartner IT Symposium event perfectly illustrates the current continuously changing situation: initially, the conference had to be hosted offline, however, considering the COVID-19 challenges and restrictions, organizers decided to switch to a fully virtual format. Everyone is missing in-person gatherings, but this change has one significant benefit — now Gartner IT Symposium is available to tech experts from all over the world, and its program looks intense and insightful.
The agenda includes 3 tracks (business strategy, leadership, and technology innovation), and here are some of the topics that you will be able to dive into at the conference: cybersecurity and risk management, Cloud, customer experience technologies, artificial intelligence, Blockchain, DevOps, application development, automation, data and analytics. The full schedule is already available.
You can register for Gartner IT Symposium online, via email or phone. Please note that the Public-Sector price applies to national government, state or local government, and public administration (as defined by the event organizers). To purchase this type of ticket, you will have to provide the proof of your status.
Pricing: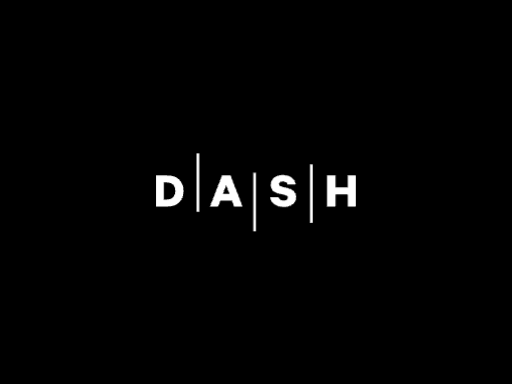 Dash, October 26-27, virtual

Dash, an annual event devoted to building and scaling infrastructure, applications, and teams, has also switched to a virtual format. The main part of the conference (October 26-27) will be devoted to sessions and keynotes, and in spite of the fact that the full agenda is not available yet, the event will be interesting and relevant for software developers, system engineers, DevOps practitioners, and business leaders.
Workshops are planned as well: by attending them, you will be able to enhance your skills in the fields of front-end, back-end, automated remediations, Kubernetes, chaos engineering. More workshops will be added, but their dates will be announced later — you can monitor updates on the Dash's website.
Admission to keynotes, technical sessions, and expo hall is free, you will only have to register. Attending workshops will be charged on an individual basis (registration will open soon), but more details will be announced later.
Pricing:
Keynotes and sessions: free
Workshops: charged on an individual basis (TBA)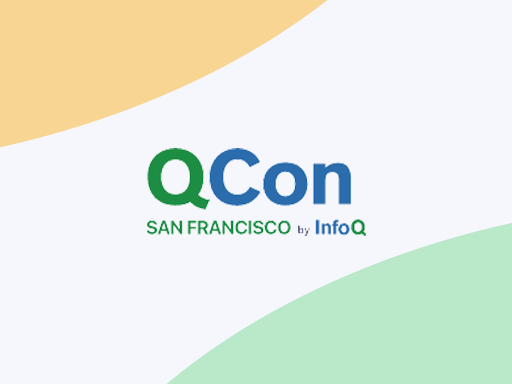 QCon Plus, November 1-12, virtual

QCon Plus is an international software development conference that, just like many other events, switched to a completely virtual format this year. However, this is a benefit, since the duration and program of the conference are stunning — two weeks of sessions covering such topics as DevOps, React, Kubernetes, microservices, back-end and front-end, Java 16, DeFi, Cloud-Native adoption, ML, security. In total, QCon Plus will consist of 16 tracks and 64 talks with live Q&A sessions.
You can learn more about the schedule here, but please note that it's preliminary and may be changed, so consider subscribing to the newsletter to monitor the updates. The program also includes sponsored sessions and labs that are free to join — you will only have to register.
Attending QCon Plus is an opportunity for developers, architects, and tech leads to discover innovations and trends, enhance their skills, and establish new connections. In case you need approval from your boss or PM, QCon Plus is ready to help — there is a customizable template that you can use to explain the benefits of attending the event.
Pricing:
Sponsored Sessions and Labs Only: free
Tickets: from $699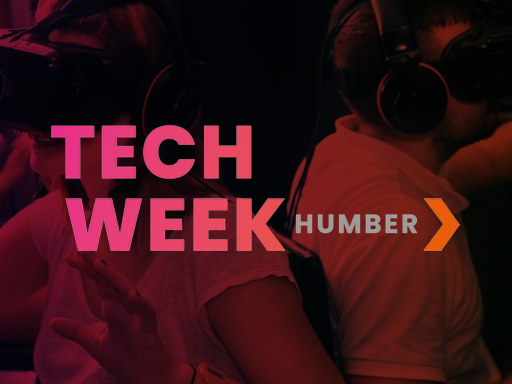 Tech Week Humber, November 8-12, Kingston upon Hull, United Kingdom, hybrid

Tech Week Humber, a global technology festival, has prepared an entire list of hybrid activities and events:
Tech Week Humber (November 8-12)
Tech Week: flagship enterprise day and expo, an offline event streamed to the audience online
(November 9)
Night Summit and Hull Live Tech Awards (November 9)
Speeches from global tech leaders (November 9)
Education Days: a key part of Tech Week Humber, including workshops presented and streamed to educational institutions (November 10-11)
The conference focuses on such topics as software development, ML, cybersecurity and infrastructure, blockchain, IoT. It was founded in 2019, with the main mission to showcase innovation from the Humber and establish partnership with the tech communities from all over the world. Since then, Tech Week Humber has had thousands of guests and reached millions of people, which means that attending the event is a great opportunity to establish new connections and gain new knowledge.
No full agenda is available yet, but you can take a look at the list of speakers. In case you want not only to learn something new, but also share your experience, you can also register as a speaker. Please note that attending Tech Week Humber is free, you will only have to go through a simple registration process.
Pricing: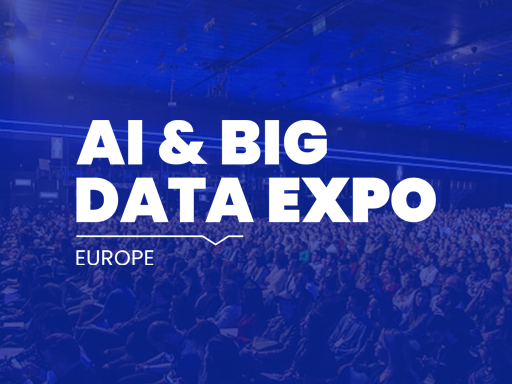 AI & Big Data Expo Europe,
November 23-24,
November 30 — December 1, Amsterdam, the Netherlands, hybrid

This year, the AI & Big Data Expo Europe event from TechEx will be held in a hybrid format. The offline part will take place on November 23-24 in RAI Amsterdam, while the virtual one is scheduled for November 30 — December 1.
8,000 visitors are expected to attend AI & Big Data Expo Europe, including chief data scientists and officers, product owners, data science, AI and BI professionals. This way, you will meet experts of various industries and expand your network. As for key topics, you will be able to learn more about AI, ML, big data and analytics, virtual assistants, chatbots, development, business intelligence, deep learning, computer vision — check out the agenda here.
Apart from this, there will be four co-located events available for those attendees who join the conference in person in Amsterdam:
Regarding pricing, there are numerous options to choose from. Free Expo Pass allows access to exhibition and networking, and requires only registration. Day 1 Gold Pass and Day 2 Gold Pass allow attending the first or the second day of a specific offline event, plus access to the virtual event. Both Days Gold Pass is valid for both days of a specific offline event, and allows access to the virtual conference. Ultimate Pass means full access to all on-site conferences and a virtual event. Finally, Virtual Pass is an option for those visitors who are going to attend only the online part of AI & Big Data Expo Europe.
Pricing:
Free Expo Pass: free
Tickets: from 299€ (around $353)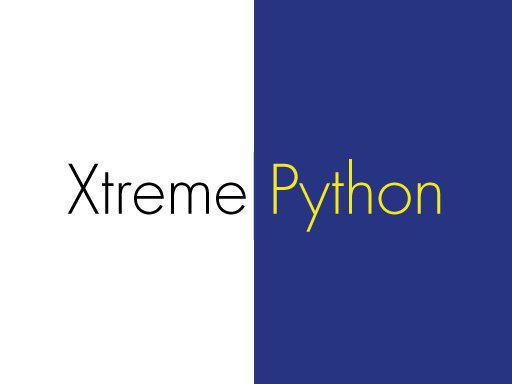 XtremePython, November 24, virtual

As it's clear from the conference's name, XtremePython is an event hosted specifically for the Python community. The agenda consists of 6 sessions (25 minutes each) and is focused on such topics as Python's software development tools, DevOps, the future of Python, innovative Python frameworks and libraries, big data. This way, if you are a Python developer, the event is an opportunity for you to enhance your programming skills. All the sessions will be recorded, and the videos will be available to all the attendees.
Besides, you can join XtremePython as a speaker and share your experience — keep in mind that the call for papers will end one month prior to the conference, by October 24. A full schedule isn't available yet, but it's expected to be shared by the end of October, one week after the call for papers ends. You will be able to check it here.
Another advantage is that the conference has a private group on Facebook available to all the attendees and speakers, so you can establish new connections before, during, and after the event.
Pricing:
DEVintersection, December 5-10, Las Vegas, NV, USA, offline

In spite of the constantly changing pandemic situation, the DEVintersection event is going to be held offline, along with two co-located conferences: SQL Server & Azure SQL Conference and Microsoft Azure + AI Conference.
By attending the event, you will be able to learn more about .NET apps, building web applications with Azure, building web APIs, deploying ML models in .NET, implementing web security, Next.js, Angular, Vue.js. Feel free to take a look at the list of sessions, but please note that it will be updated — you can subscribe to stay on top of the news.
As for workshops, they will take place on December 5, 6 and 10, while the sessions are scheduled for December 7-9. The topics include performing data engineering on Azure, migrating SQL servers to Azure, building apps with Blazor and .Net 6, Angular development. If any of the available workshops is interesting to you, make sure to check its details: some workshops allow a limited number of attendees, while others have special requirements for hardware or software.
Consider inviting your colleagues — groups of 5 or more attendees can get a discount code (you will have to call the organizers to get it).
Pricing: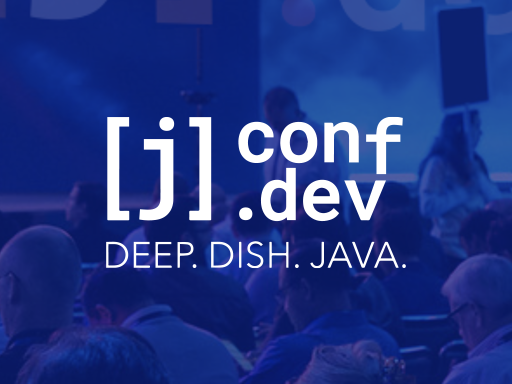 Jconf.dev, December 8-10, Chicago, IL, USA, offline

Here comes another brave conference coming in an offline format in spite of all the COVID-19 difficulties — Jconf.dev. The event will take place in Chicago, and hosts did their best to minimize the risks for the visitors: if you cancel within 2 to 4 weeks (or before) of the event, your registration can be transferred to 2022 (no refunds are offered). Besides, the attendees are expected to follow safety rules — you can learn more about the COVID policy here to get ready for the event.
The agenda covers such topics as Java, JVM languages, big data, and Cloud, and includes over 50 sessions, 3 keynotes, and 6 workshops delivered by Java experts from all over the world. Workshops are scheduled for December 8, while December 9 and 10 will be devoted to sessions. The detailed agenda and list of speakers aren't available yet, but you can subscribe to email updates to miss nothing and stay on top.
Please note that there are two types of tickets: Conference Only Pass and Workshop/Conference Combo Pass. For the latter option, you will have to select only one specific workshop, as each of them is full-day.
Pricing: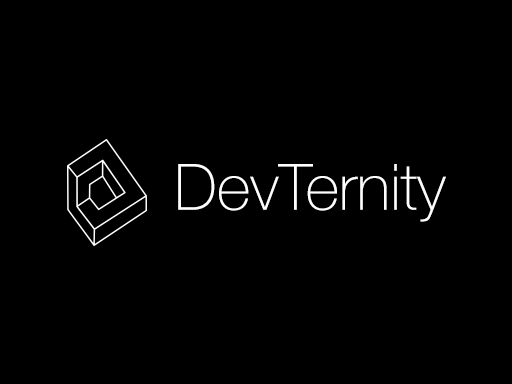 DevTernity, December 10-11, virtual

DevTernity is one of the top 3 international software development events in Europe, and this year it's going to be hosted in a virtual format to avoid potential cancellation and ensure safety of the attendees and speakers.
The first day of the conference (December 10) will be devoted solely to talks, while on December 11 you will be able to attend workshops. The list of sessions is very intense and covers numerous topics including decremental development, database indexing, software design, acceptance testing, unit testing, domain-driven refactoring. Soft skills are going to be discussed as well.
There are 7 workshops in total, but you will have to select the most relevant of them, since virtually all workshops are scheduled for the same time: from 9 a.m. to 4 p.m. The topics include refactoring, evolutionary design, continuous delivery, Agile architecture, microservices, modular monoliths, and event-driven systems, legacy systems, and leadership. You can check the full schedule on the main page of the DevTernity website. Please note that seats are limited for every workshop, so if any of them looks valuable to you, don't hesitate to get your tickets.
Pricing: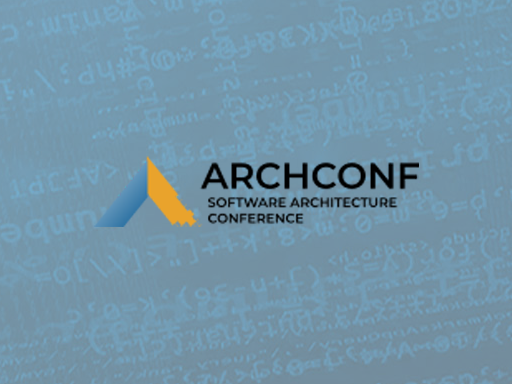 ArchConf, December 13-16, Clearwater, FL, USA, hybrid

ArchConf is another hybrid conference with the offline part taking place in the USA — the attendance is limited to 350, so if you are going to visit this event in person, hurry up to register. As for the virtual part, there are no limits — you can join the conference via Zoom regardless of your location.
The agenda of ArchConf is very intense, covering such topics as software architecture, domain-driven design, Kubernetes, microservices, Cloud native architecture, ML, AWS, enterprise security, big data. Apart from sessions, the program also includes full-day workshops taking place on December 13. The full schedule is already available, so you can check it out here.
And that's not all — each ticket also includes 8 virtual workshop credits, so after you complete the registration process, you can start using them. Each month, NFJS offers up to 16 live virtual workshops devoted to the latest tools, techniques, and most effective practices for software developers and architects. Joining the half-day sessions requires 1 credit, but on the full-day ones you will have to spend 2 credits. Besides, you can also use credits to view sessions in the on-demand training library.
Pricing:
Final Words
Our list of tech events for the 4th quarter of 2021 includes only two fully offline conferences — others are either hybrid or completely virtual. This situation was caused by the pandemic, and on the one hand, it's unfavorable since nothing can replace in-person gatherings and the experience we can get there. But on the other side, COVID-19 triggered the evolution and made events to adapt — now many of them are available to software experts from all over the world due to their virtual or hybrid format. This fact provides us with an opportunity to attend numerous conferences without spending time and money on traveling and worrying about restrictions and safety rules. Besides, virtual events aren't likely to be postponed or canceled because of the pandemic.
In case you still decide to attend an in-person conference, make sure to monitor the news and safety regulations. The situation is changing continuously, and at some point new factors may affect the chosen event or your traveling (or both). The same recommendation applies to hybrid events — they may be affected as well.
Attending tech events allows enhancing the skills, gaining new knowledge, and expanding the network. Therefore, choose relevant conferences from our list and get your tickets (or register in case the event is free) — don't hesitate, as time flies, and the first event we described is taking place very soon!
Yours free: Essential guide to rock an offline IT conference
We've compiled 10 tips to help you bounce back to offline IT events for a big win, just as if those lockdowns never happened