Top Tech Events in 2021
The Ultimate Guide by Redwerk: Part II
The past 12 months revolutionized how people come together. In today's new market, the landscape for events changes, bringing along the increase in demand for virtual ones. Considering how the pandemic situation is evolving, online engagement is a wise and safe option to keep pace with the rapid progression of the IT sector. Luckily, today we are left with plenty of events to fill up the following three months, given many failed efforts to relaunch the postponed ones offline in 2020. Most of the events were pushed back and shifted online for 2021, with their final dates still hanging.
The Redwerk team has undergone some tough decisions as well, pivoting our monthly Dev Meetups to Zoom format. Today we observe scenarios of event organization changing, canceling out those described in our COVID-19 edition overview of Q3 2020 IT events, and leaning towards online-only. Virtual conferences became the backbone of the tech events industry, having grown into the most powerful platform to accumulate skill-sharing and networking to inform and support best practices. We offer the ultimate guide to the key tech industry events, virtual-only (well, with one pleasant exception).
It is only wise to start planning your personal events calendar for the second quarter of 2021 now, since even with this list of hand-picked IT events gems, available from the comfort of your home, there are still some tough sorting out decisions to be made. Aim for a significant professional boost, pick your favorites, and don't you think to play hooky!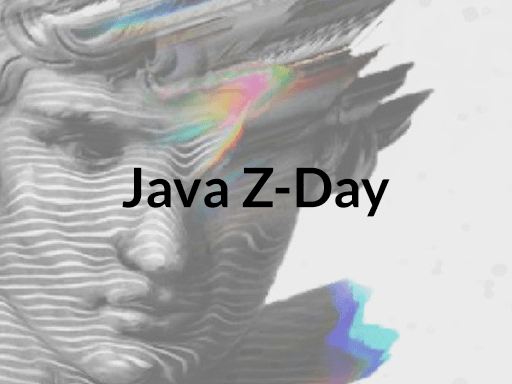 Java Z-Day, April 8-9, virtual

Java Z-Day opens our Q2 list of IT events, 2021 edition. Java Z-Day is a global annual 2-day conference organized by JaCoV. Mark your calendars to share your coding stories with more than 4,000 participants around 10+ topics that include but not limited to Java (8-17), frameworks (Spring, Micronaut, Quarkus), JVM tuning, Java app architecture, Cloud (AWS, Google), DevOps, CI/CD. The key speakers at this community-driven event are Simon Ritter, Oleh Dokuka, Viktor Gamov, and Evgeny Borisov.
On the fun side, the attendees can test their coding skills in a Fight Club. The "fighters" need to write a bot code online without downloading an application and edit it after the bot took part in several battles to win prizes. Java Community Virtual puts a lot of effort into building and sustaining a diverse global community of Java developers, apart from this key conference cultivating monthly webinars and JavaHut podcasts.
The IT industry is a domain of constant change, so it is only wise to keep abreast of all the latest trends and developments. Especially with more opportunities to show up given no in-person attendance this year.
Pricing:
Free (registration is required)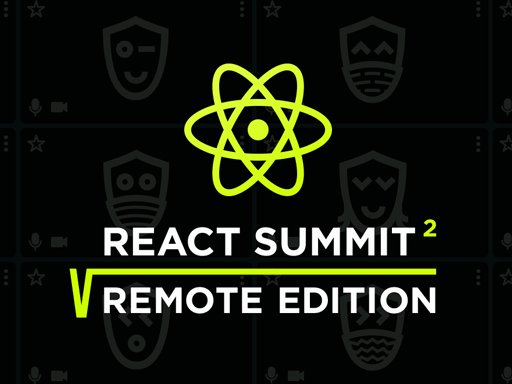 React Summit Remote Edition, April
14-16, global, virtual

This three-day event gathers under one virtual roof thousands of international front-end and full-stack engineers. The summit is designed around answering the questions about React, tooling & ecosystem, and design systems.
This one is certainly not to be missed for React enthusiasts looking to engage in the same high-caliber, entertaining and professionally stimulating talks and discussions. 40+ speakers will help the attendees to, for instance, learn the TypeScript tricks they won't find in the handbook or get insights on building highly scalable cloud APIs with AWS, Next.js & Tailwind. All that from the leading experts from companies such as Spotify, Amazon, Lyft, Netflix … just have a look at the full list of speakers.
For all those interested in ReactJS but who find themselves belonging to a group that's underrepresented in tech, there is an opportunity to apply for diversity scholarships to join the summit for free. Holding our fingers for this one to be the last React Summit that's remote-only. This event is your ticket to becoming better at React, so better secure it.
Pricing:
Summit ticket – €46 (around $60)
Full ticket – €180 (around $215)
GitNation Multipass €200 (around $240)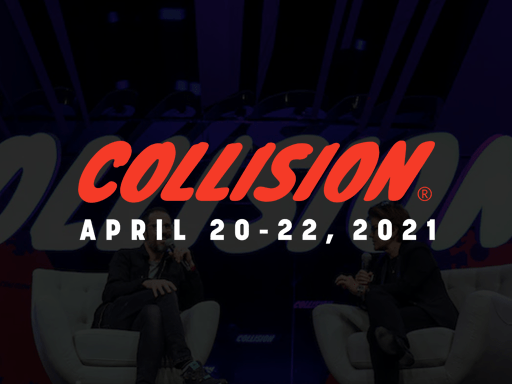 Collision, April 20-22, Toronto, Canada, virtual

Collision is a conference that we hold dear at Redwerk. It paved the ground for our cooperation with OpenTeams and Fanmetrix. The event, recognized by Politico as the "Olympics of tech", offers its attendees to explore 400+ hours of content across 4 channels, in masterclasses and roundtables, at press conferences and Q&As, and startup showcases.
This year Collision put together an impressive line-up that includes Ryan Reynolds, Biz Stone, Fidji Simo, Arianna Huffington, Parag Agrawal, Shaquille O'Neal, and many, many other topliners. The complete list of speakers is available on the Collision homepage, and it is highly advisable to check it out just to grasp the scale of this event.
For many years this event helped connect relevant businesses and people and generate leads, bringing actual value to organizations. With 40,000+ attendees, you get an opportunity to meet the world's most exciting companies, network and connect through the event apps, and upskill through expert-led masterclasses.
This April's event is set to be the second consecutive year Collision will be held online – we surely miss browsing those exhibition booths! On the bright side, everyone can join, from anywhere in the world.
Pricing:
General attendee $99 ($122 incl. taxes)*
Vip access $999 ($1,208 incl. taxes)*
*Prices valid through April 15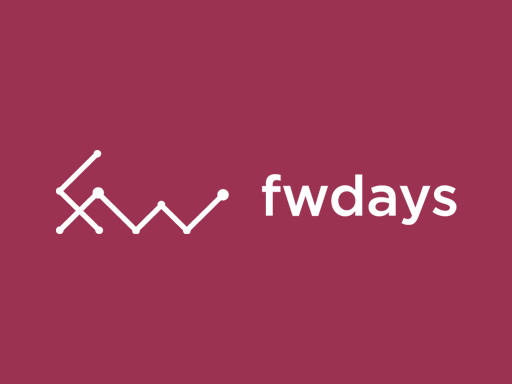 Data Science fwdays'21, April 24, Kyiv, Ukraine, virtual

Fwdays, aka framework days, is a Ukraine-based agency that runs regular conferences. They've been in the business for more than 11 years now, with 101 and counting successfully launched IT events.
Data Science fwdays'21 online conference is all things data science, artificial intelligence, and machine learning. With a total amount of 300 minutes of expert talks, workshops, and panel discussions, the event is promised to accumulate knowledge on data science, one of the most buzzing fields in the IT space. The conference will help professionals keep up with advances and changes to these consistently morphing tech fields.
Given that the full list of speakers is not released yet, we have some quite interesting names yet to expect. Register now and thank us later: all the keynotes and networking activities are chargeless. Diversity tickets available.
Pricing:
Free package
Full package – 790 UAH (around $29) (valid through April 19th)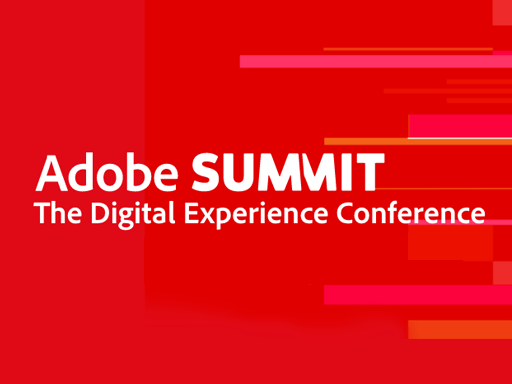 Adobe Summit, April 27-28, global, virtual

This is the IT event you surely don't want to miss this year. The 2021 Adobe Summit central focus is customer experience. Expect to get plenty of insider information from leading brands on how businesses deliver experiences at every stage of the customer journey to better understand the trends we can expect in 2021 and beyond. The attendees will get insights from business leaders and industry pros from companies like Pfizer, FedEx, and IBM, in such areas as e-commerce, advertising, content creation, and analytics.
Adobe gives a unique opportunity to learn the best practices on more than 200 sessions and training workshops across 11 session tracks – this year for free! The 2021 full list of speakers is yet to be announced, but organizers promise the presence of experts from every corner of the tech sector and education, financial services, sports, and retail.
Changing the world through digital experiences is the mission of Adobe. They are committed to keeping businesses up and running, students learning, creatives creating, and governments connected to their citizens.
Reserve your spot now or, it is safe to say, in this case, regret forever. At least until the next Adobe event of such scale and availability.
Pricing: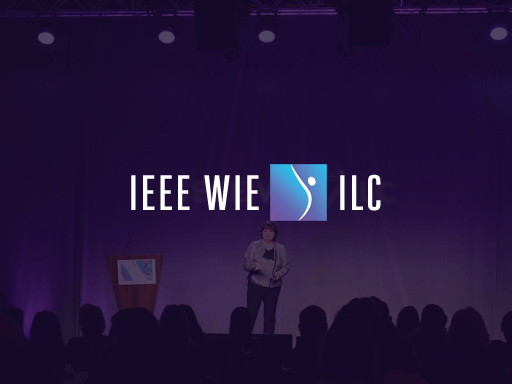 The IEEE Women in Engineering International Leadership Conference, April 27-30, global, virtual

A fully virtual event brings together leaders, industry pros, and visionaries to throw light on emerging tendencies and best practices of executive leadership, disruptive tech, and fighting gender stereotypes in IT.
Launched 8 years ago, the IEEE WIE ILC provides professional women in technology, whether in industry, academia, or government, the opportunity to enhance knowledge, share and provide support through highly interactive sessions designed to foster discussion and collaboration. More than 300 experts will share their insights during three action-packed days by delivering keynote and plenary speeches, conducting masterclasses, and analyzing use cases. This mecca of research, development, and innovation provides leading-edge professional development for mid to senior-level women in tech.
At Redwerk, we celebrate the women behind our company. At the moment, they make 40% of the team, and throughout our 16-year history, there has never been a gender wage gap. We advocate for driving more women into technology careers and challenge gender-based prejudices. For startling stats, rich ideas, and career stories from women in tech roles worldwide, read this in-depth piece on our blog. Join us at IEEE WIE ILC for tried and tested tech practices and calling out gender bias and inequality.
Pricing:
IEEE WIE Member $310-$410
IEEE Member $360-$460
Non Member $430-$530
IEEE Student Member $200-$300
Student Non Member $240-$340
IEEE Life Member $200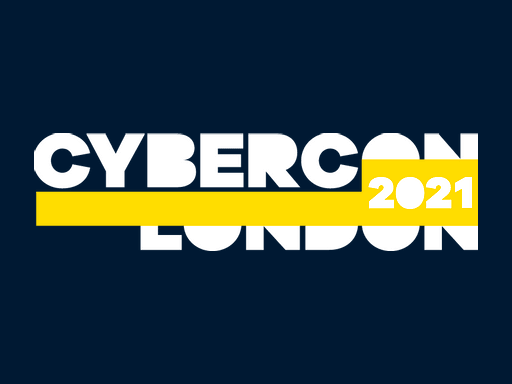 CyberCon, May 12-13, London, UK, virtual

2020 has been an eye-opening year for all in many ways. As businesses are forced to run virtually and embrace the remote working approach, the security perimeters have extended beyond their "familiar" and "safe" environment.
Suddenly many businesses found themselves unprepared and significantly lacking basic skills and awareness of cyber threats. It became a real test of not just their security infrastructures but also a test of the level of skills and degree of knowledge of their security officers and employees. As the cyber threat continues to grow and become more sophisticated, it is now increasingly critical for the business community to come together to share their experiences and learn from top experts in the field the latest techniques to stay on top of their cyber security strategies.
Taking place on 12 & 13 May 2021, CyberCon London is a must-attend platform for C-level executives, founders, managing directors, IT directors and Risk & Compliance officers of business across industries. Delegates will have first-hand access to top international experts who will come together to share their insight and expertise. Among CyberCon's sponsors are all the big names: The Security Institute, ISACA, UK Cyber Security Association.
Pricing:
Standard – £80 (excl. £16 VAT) (around $133)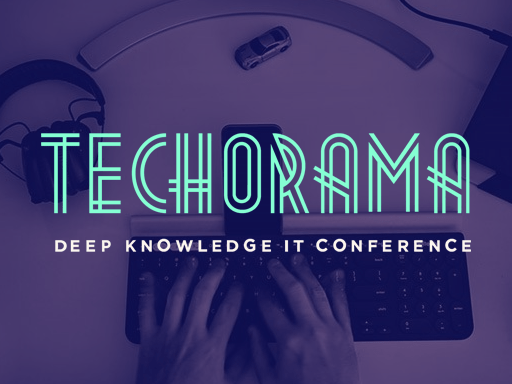 Technorama, May 17-19, Netherlands/Belgium, virtual

Techorama was organized for the first time in 2014 in Belgium and grew into a yearly international conference, soon relocated to the Netherlands. This year it's "all Techorama – but virtual." The event comes at a time of seismic shifts in the IT landscape, bringing a great speaker line-up, new insights, a powerful knowledge exchange, and eye-opening workshops, with special attention to soft skills enhancement.
Among this year's partners are many prominent tech companies, such as Microsoft, Delaware, and Codit. 2021 Techorama will have 10 tracks covering content for developers, IT pros, and data professionals. Figure out how to work from home without living at work, embrace gRPC in .NET, improve your security posture in Azure, drive a data culture within your organization, or learn new ways to leverage data science: tech heads, rejoice!
The event team shares that they already see some light at the end of the COVID-19 tunnel and plan for an in-person conference when the opportunity comes. As for now, they are aiming to set up two back-to-back conferences in late 2021:
Techorama Netherlands: week of November 15, 2021
Techorama Belgium: week of November 22, 2021
For the time being, take a look at the agenda and mark your calendar for some food of thought. All delivered to the safety and comfort of your home.
Pricing:
Virtual conference €199* (around $240)
Virtual workshop €299* (around $355)
Virtual combi €449* (around $535)
*excl. fees & VAT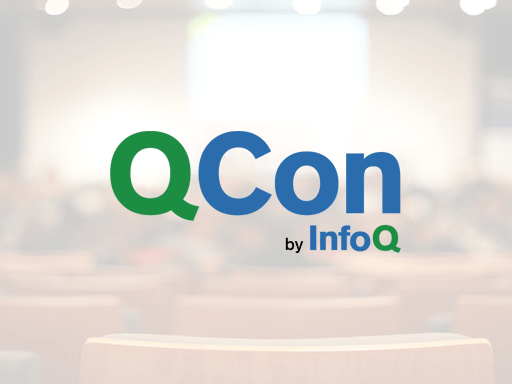 QCon Plus, May 17-28, global, virtual

QCon Software Development Conferences have been helping senior software developers adopt new technologies and practices since 2006. The core mission is to showcase the most groundbreaking advancements in software and IT innovations.
This May, QCon Plus returns in a virtual format, connecting over 1500 tech enthusiasts on 16 conference tracks. The event is spaced over 2 weeks, providing abundant and specific practical experience to its attendees through highly interactive sessions, including Q&As, AMAs, breakouts, and real-time collaborative action. As a special feature, it is possible to connect with a small group of peers to get applicable solutions to your particular software challenges.
The structure of the event allows the participants to build the learning journey around their schedule. Nothing stands in the way of taking the most from technical talks and thought-provoking real-time live sessions, followed by live moderated discussions with speakers. Among the topics on the agenda are: state of ML/AI union, current and future Java and JVM languages, system level programming languages, accelerating APIs, and edge computing.
Secure the spot to validate your software roadmap and push your peers to drive innovation in the software industry.
Pricing:
$549 (valid through May 1st)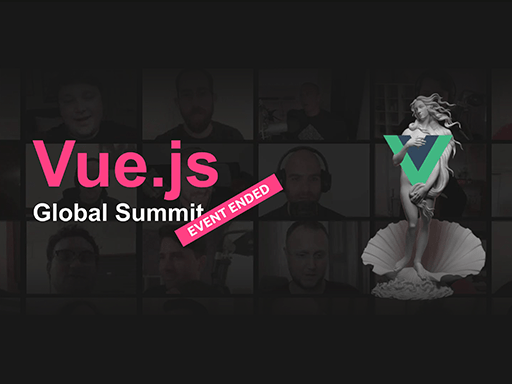 Vue.js Global Summit, June 9-11, virtual

Buckle up for 24 hours of the tech talks! The two-day event brings the opportunity to meet Vue.js experts and listen to world-class speakers, who will share their insights and provide the latest knowledge on Vue.js products creation. Whether you are a junior or senior developer, the event's agenda suggests that everyone will get working recipes and valuable insights.
This year Vue.js Global Summit put together an impressive line-up that includes frontend development gurus from Amazon, Microsoft, Philips, and other top-notch businesses to share their experience of using the unlimited possibilities of Vue.js in their work. The first day of the summit, aka Juniors Day, is all about basic content for this framework's recruits, featuring such discussions as "How to do MicroFrontEnd with Vue.js" or "Why you should consider "Testing Library" as your go-to tool for testing Vue.js components". The second and third days' content is aimed at Vue.js adepts, providing valuable insights into architecture, use cases, and best practices for experienced JavaScript users.
Definitely a must-attend event for all the Vue.js professionals and enthusiasts out there. Mark your calendars or, what's even better, reserve your spot today.
Pricing:
Senior Track: $350
Junior Track: Free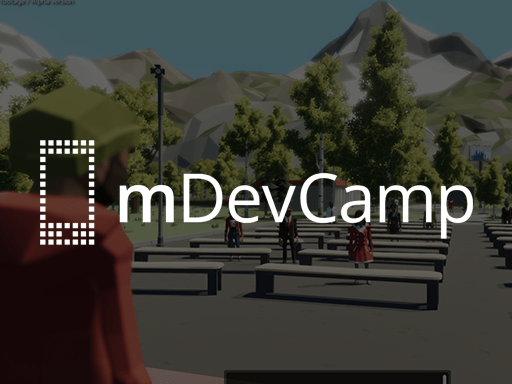 mDevCamp, June 10-11, Prague, Czechia, virtual

mDevCamp is the largest conference for mobile developers in Central Europe. The 10th edition brings a truly new experience to the pool of IT events: a real conference in a virtual world. Not just a virtual world of streaming platforms and conference apps, but a fully open 3D online space. To immerse in this unique experience, the participants must download the app, which runs on both Windows and Mac. No special appliances, such as a VR headset, are needed. The organizers also commented that using your computer's camera and microphone is optional.
Moving on now from the format to the content. The attendees are offered to watch deep tech talk live streams around the following buzzing topics: speeding up your project with code generation, iOS security, using C in Kotlin, navigation with less code, and many more. The attendees will be able to discover new job opportunities when talking to company representatives, uncover emerging trends and tools, and acquire implementable ideas for their projects.
Book your ticket to enjoy cutting-edge technology that replicates the atmosphere of live meetups.
Pricing: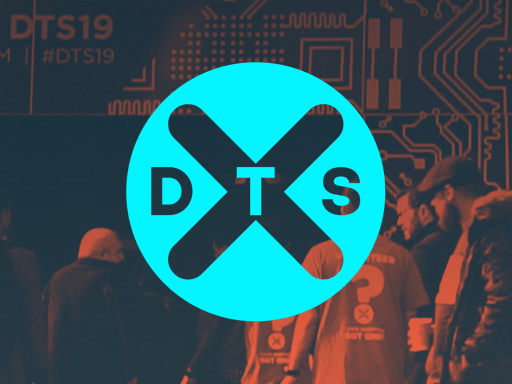 Dublin Tech Summit, June 17, Dublin, Ireland, virtual

DTS Virtual 2021 is the 4th annual conference that bills itself as one of Europe's "fastest-growing international tech conferences." Unfortunately, the biggest IT event that sits at the heart of the Irish tech scene is not coming back in a live format this year due to the infamous events. However, Dublin Tech Summit's track record gives its organizers the ability to lead and deliver the same quality of content and engagement via a virtual platform.
DTS 2021 brings together a diverse list of C-Suite speakers to share knowledge, look into upcoming trends, and connect with attendees. To be more precise, attendees will join business leaders and experts in discussions related to data ethics, startup expansion, and key cybersecurity threats. Afterward, network with attendees from over 70 countries across the world at DTS Virtual social hub. This event is of particular interest to founders looking to scale their startups and discover the latest tech opportunities to accelerate growth.
"Come and share a pint with the thinkers of tomorrow." At least, virtually.
Pricing:
Regular price – €29 (around $35)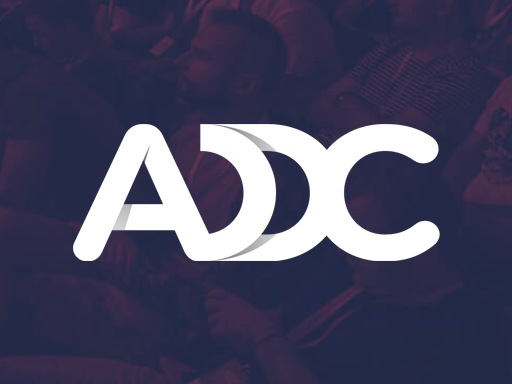 App Design & Development Conference, June 23-24, Barcelona, Spain, virtual

ADDC aims to create an opportunity for designers and developers to meet and discover new approaches to working together and get inspired in an inclusive and collaborative space.
One year ago, the ADDC team made a difficult yet necessary decision to postpone their in-person event. This year, ADDC comes back as an online experience, which is certainly not to be missed. Talks of plethora areas of expertise at ADDC are crafted to be valuable for both developers and designers to learn from pros and spark new ideas. Join this one for the opportunity to speak with like-minded individuals, form connections, design plans, and build for the career. Among the speakers are developers, designers, and managers working at Strava, N26, and QuickBird Studios.
If you are sitting on the fence about this one, to catch the drift of ADDC, download the Code Conf app (iOS only) and get access to all the conference talks 2017-2019. For more, mark your calendars not to miss this prominent virtual event for the design & development community.
Knock on wood, the App Design & Development Conference 2022 comes back live in Barcelona, Spain, as per usual.
Pricing:
€299 Remote Conference (incl. VAT @19%) (around $355)
€99 Remote Workshop (incl. VAT @19%) (around $118)
10% group discount for 5+ tickets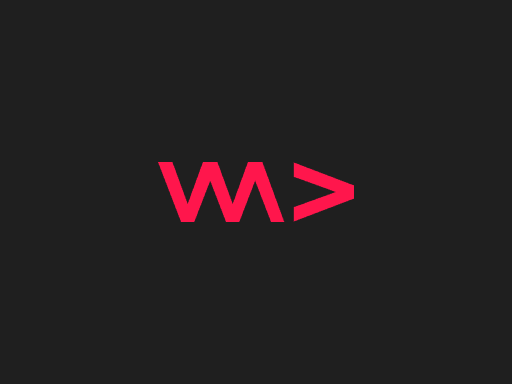 We Are Developers, June 28-29, Berlin, Germany, offline

We round off our list with an ultimate congress for developers of all stripes. We Are Developers 2021 is a comprehensive two-day conference offering keynotes, panel discussions, workshops, and high-level networking for tech leaders, corporations, developers, IT entrepreneurs, and all coding fans out there. Being the only in-person event on our list, it simply cannot be ignored. Just give its figures a once-over: 10k developers, 250+ speakers, 80+ workshops, 10 stages, and quite a few gems of the IT world. All of the above, quite surprisingly in 2021, under one tangible roof of CityCube Berlin.
The attendees will have a chance to enjoy the benefits of an in-person event, making the most from the trendy and vibrant expo area. The conference is to be kicked off by none other than the inventor of the World Wide Web and HTML. Sir Tim Berners-Lee will elaborate on his invention and its improvement ideas, whereas the attendees will raise all the daunting questions during the following moderated discussion.
The congress brings together a diverse group of industry peers for in-depth speeches and practical training to explore new angles and deal with old issues in the backend, frontend, frameworks, IT business and trends. See the impressive event agenda for more details.
Pricing:
Congress Pass: Early Bird €179 / Regular €399 (around $214 / $477)
Group Pass (3 or more): Early Bird €152 / Regular €339 (around $182 / $405)
Premium Pass: Early Bird €599 / Regular €799 (around $716 / $955)
Startups & Students: Regular €99 (around $118)
The great thing about the world of IT events is that this sector is chock-full of competition, and we have ample options to choose from, even in these turbulent times. It is better to adapt to a pandemic-focused world and seize every self-development and business-promotion opportunity we have online instead of waiting for in-person events to start again.
Keep an eye out for our quarterly guide to help you plan better around the rest of the year.
Yours free: Essential guide to rock an offline IT conference
We've compiled 10 tips to help you bounce back to offline IT events for a big win, just as if those lockdowns never happened.