Top Tech Events in 2021
The Ultimate Guide by Redwerk: Part I
During this time of the year, people usually are busy with preparing for Christmas and New Year celebrations. An integral part of those preparations is of course writing New Year's resolutions. We all have high hopes for the coming year, and it is only natural that we want to accomplish more and become better versions of ourselves in 2021. A sure way to start that grand transformation is to keep educating yourself, attend professional events, observe what's trending and what's going in the garbage bin.
Over the years, our Redwerk team has attended around 20 tech events, and we are not stopping any time soon. Relying on our hands-on experience in this regard, we handpicked top tech events to consider while designing that self-education plan. Since COVID-19 is still an issue for many countries, a great deal of the conferences and summits are happening online. However, if you are the one experiencing the so-called "Zoom fatigue", are allowed to travel, or live in those cities, perhaps you can consider some of the offline events we listed. We also encourage you to check our last-year report for the January-March quarter as most of those conferences are held around the same time. So let's roll up our sleeves and dive into that research to fill the new year with knowledge, career opportunities, and business growth.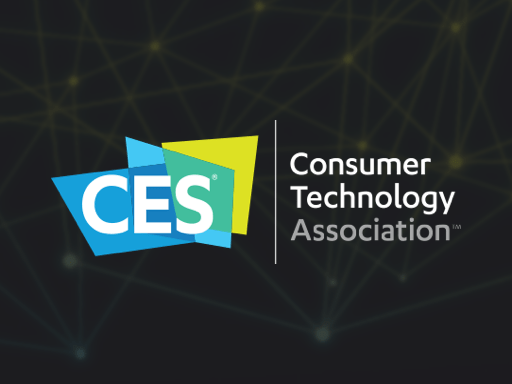 Consumer Electronic Show (CES), January 11-14, online

CES is a tech event with a 50-plus-year history, and its core mission is to showcase the most groundbreaking advancements in technology designed by startups and big brands. CES is the place that brings tech giants, thought leaders, business owners, sponsors, startups, and media under one roof to facilitate new successful partnerships. This year CES has prepared over 90 sessions focusing on such subjects as AI, 5G and cloud computing, self-driving vehicles, smart cities, as well as changes in the consumer behavior caused by the global pandemic. As for the networking opportunities, the CES attendees can message each other, meet face-to-face via Microsoft Teams, and chat with the exhibitors in real time. Among the featured speakers are C-level executives of world-famous companies like Microsoft, Reddit, and Verizon. Back in 2016, Redwerk flew all the way to Las Vegas just to attend CES, and we must admit, it was absolutely worth it.
Ticket prices:
Industry Attendees – $149-$499
CTA Members – $149-$499
Driving Game Growth & Into the Metaverse, January 26-27, online

VentureBeat, a leading media leader in AI, machine learning, and the game industry, partnered up with Facebook Gaming and Facebook Audience Network to create this amazing two-day event. The first day is dedicated to discussing such essential industry topics as hyper casual and instant games, next-gen consoles, advertising and privacy policy changes, monetization, automated app ads, and several more. The second day is all about immersing into the metaverse contemplations: will it be a spontaneous or a well-engineered universe? In other words, this is where gaming and transformative technologies come together. Among the speakers are founders, CEOs, and growth marketing experts working at companies like Epic Games, Roblox, and Schell Games. The creators also thought through networking opportunities by developing virtual roundtables for people with similar interests and challenges. On top of that, the registration for the event is completely free of charge, so what are you waiting for?
Ticket prices: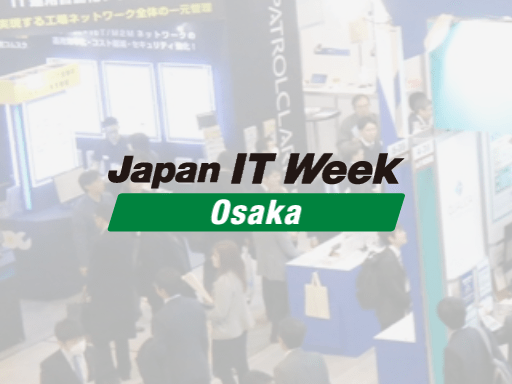 Japan IT Week, January 27-29, Osaka, offline

This massive gathering is arranged for exhibitors to advertise and sell their products as well as for entrepreneurs interested in promoting their business in western Japan. For convenience, the expo is divided into 9 separate areas, covering such IT fields as Embedded & Edge Computing, Web & Digital Marketing, Information Security, Cloud & BPR, IoT & 5G, Advanced E-Commerce & Retail, AI & Business Automation, CRM & Sales Automation, Software & Apps Development. The creators of the Japan IT Week expect to gather as many as 430 exhibitors and 28000 visitors. To ensure the safety of the attendees as well as the event crew, the latter devised a system of strict measures against COVID-19. All the sessions are bilingual (English + Japanese), so no need to worry about the language barrier. Among the speakers are representatives of world-known corporations like Bosch, NVIDIA, and SORACOM. The participation is free for all types of attendees, be it exhibitors, visitors, or online influencers; however, you do need to register for the event beforehand.
Ticket prices:
Exhibitor Ticket – free
Visitor Ticket – free
Media – free for accredited press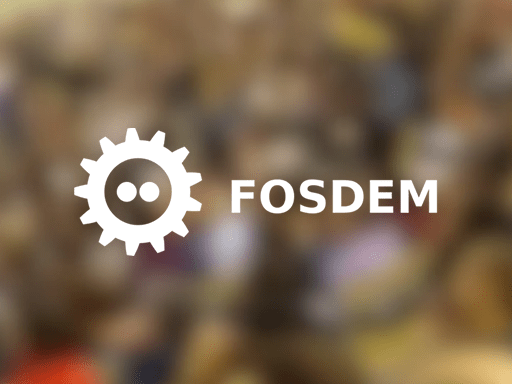 FOSDEM, February 6-7, online

FOSDEM is a yearly conference gathering thousands of software developers and other tech experts. It primarily targets developers of free and open source software; however, anyone interested in software development in general is welcome; no registration is necessary to join the event. What makes the conference stand out from the crowd of similar tech gatherings is the variety of activities it offers for the participants. For instance, apart from the usual keynotes and lightning talks, FOSDEM introduces such unique formats as main tracks (all talks organized by topic), developer rooms managed by open source projects themselves (like MySQL, Mozilla, Open Source Design), stands (to get in touch with developers and project managers in a more personal fashion), certification exams (to recognize one's qualification), and passive recruitment for open source positions. The FOSDEM schedule can also be accessed via several mobile apps designed by volunteers specifically for the event.
Ticket prices: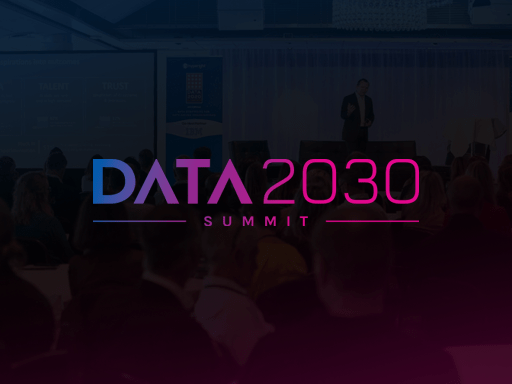 Data 2030 Summit, February 8-11, online

The event has been conducted annually for the past five years, attracting primarily data experts operating in the Nordics. This year, however, the summit will have two stages – one for Sweden and the other one for the MEA region. The core purpose of the event is to gather the most prominent data professionals to discuss the burning topics and related challenges within such verticals as Data Governance & Data Quality, Cloud Data Warehouses & Data Lakes, Master Data Management, DataOps, and several more. What makes this event effective is that each presentation is no longer than 30 minutes, which is super helpful to keep the focus sharp. The Data 2030 Summit also offers pre-event networking, which can be further strengthened during roundtable discussions grouped by topic and limited to eight participants within each, so that every person can be heard. The sessions are held by chief data officers, cloud infrastructure architects, data and analytics leads, founders, and other C-level experts from big brands like Electrolux, Hugo Boss, and Volvo Group. The attendees will also have access to the official mobile app to stay updated and network with peers on-the-go.
Ticket prices:
End User – 2490 SEK (around $296)
Vendor Ticket – 9660 SEK (around $1148)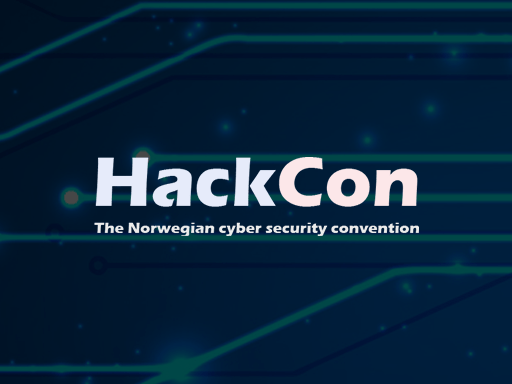 HackCon, February 17-18, Oslo, offline

HackCon is a Norwegian cyber security convention founded back in 2005 by Norvegian experts in cyber and information security. The event crew takes their time to handpick only those presentations that deliver practical insights applicable to real life. Out of 1000-1200 applicants, only 12 are selected to speak in front of HackCon's audience. The 2021 program covers such issues like weak passwords and their exploitation, most common vulnerabilities overlooked by security developers and testers, security lessons for the cloud, ways to reveal fake news, and several more topics are yet to be announced. The agenda also includes special social events to facilitate networking and collaboration. Moreover, you can get to know the participants during lunch or session breaks. One more reason to attend the convention is that the HackCon community supports various charity projects aimed at children in developing countries. In other words, you kill two birds with one stone: gain new knowledge and also contribute to saving one's life.
Ticket prices:
Registration by 17.01.2021 – 4466 NOK (around $511)
Registration by 10.02.2021 – 4966 NOK (around $568)
Registration by 13.02.2021 – 6000 NOK (around $686)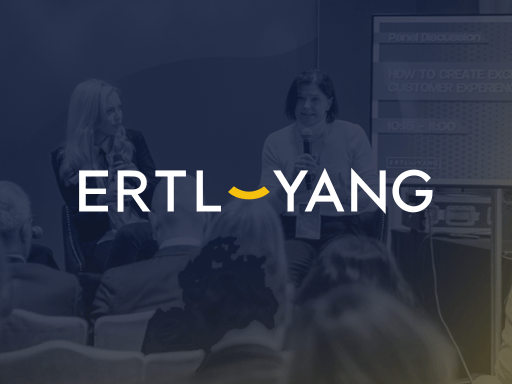 CIO Summit, March 25, Paris, offline

As the title suggests, the event is designed primarily for chief information officers and senior IT executives to discuss latest business challenges, strategies to navigate through change, and practical frameworks to grow the business. Among the topics on the agenda are Consumer Privacy & Data Security, Digital Transformation Success, Adopting New Technology Trends, and Aligning Culture with Strategy. The knowledge sharing and networking happens via three channels: leadership sessions devoted to emerging technologies and trends, one-to-one meetings for establishing new contacts and partnerships, and private roundtables to gain insights from industry peers while studying real technology cases. Since the event is only one-day-long, the attendees have to choose between three events happening at the same time. The leadership sessions are one-hour long and hosted by chief information and data officers working for big names like Acteon, Mercedes-Benz, and Daher.
Ticket prices:
Free (registrants given access based on qualifications and space availability)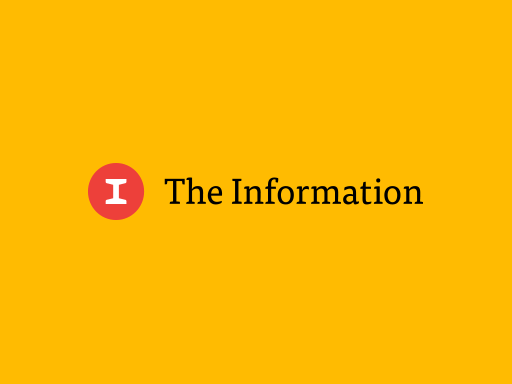 The Information 50: Scaling Startups in the COVID-19 Era, February 4, online

This event provides a platform for startups and investors to get to know each other and collaborate, featuring both late-stage startups as well as young brands with skyrocketing revenue. The conference is arranged by The Information, a global media publisher committed to delivering original reviews of the latest happenings in the technology world. The program covers mostly non-technical discussions like cultural and financial pressures caused by the pandemic, balancing political views of employees and customers, new vs traditional capital opportunities, exit terms, and pitfalls behind cloud computing services. The networking opportunities are not plentiful, yet they have a unique format: the attendees can video-chat each other for three minutes during the so-called "speed dating" sessions and continue the conversation some time later. The participants are also granted access to the contacts of their peers, so they can easily connect with the brand they are most interested in. Among the speakers are founders and CEOs of successful startups like Cloudflare, Notion, and Cameo.
Ticket prices:
The Information subscribers -$600
Regular Attendees – $750 + $47.29 Eventbrite's fee
Late Registrants – $750+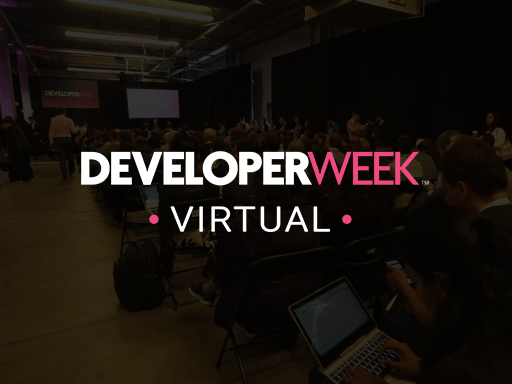 Developer Week, February 17-19, online

Developer Week is the biggest tech conference of the year, attracting more than 8000 attendees worldwide, among which are developers, software architects, delivery managers, and chief technology officers. Developer Week offers more than 15 conferences to attend, hosting discussions related to AI, blockchain development, DevOps, modern Javascript frameworks, IoT, API & microservices, and many other innovative technologies. Apart from conference sessions and keynotes, the event crew together with sponsors encourages developers and other tech experts to showcase their expertise by participating in Hackathon. The latter implies building a web or mobile app from scratch to solve a particular problem. Among Hackathon's sponsors are all the big names: Canon, TIBCO Software, DocuSign, TomTom, HERE, LightStep, and several more, with prizes ranging from $750 to $3750 for the best software solution. On top of that, Developer Week has created Hiring Expo to match hireable developers and designers with their dream companies. The web platform itself looks pretty convenient; it is divided into the reception area, main stage, sessions, one-to-one networking, and expo booths.
Ticket prices:
Hackathon Open Pass – free
PRO Pass – $355-$595 (depending on the registration date)
Premium Pass – $595 -$995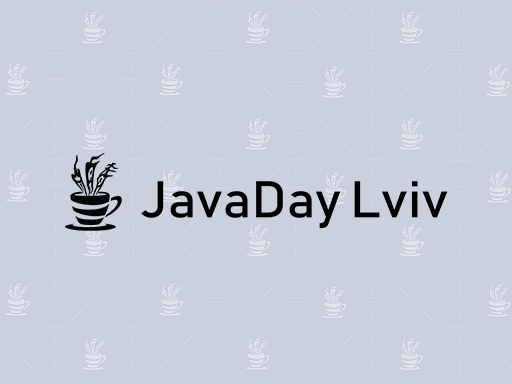 JavaDay Lviv, February 19-20, hybrid

As a software development agency with two R&D offices in Ukraine, we couldn't but include a tech event arranged by Ukrainian tech enthusiasts. JavaDay is designed to bring together Ukrainian Java developers and the broader Java community to exchange knowledge on the latest trends, hypes, and disruptive technologies. The agenda covers such verticals as Architecture & Security, Machine Learning & AI, Java Virtual Machine Languages, Cloud, Containers & Infrastructure, Server Side, Big Data & Data Mining. Among the speakers are senior software engineers, developer advocates, and big data developers from Twitter, IBM, Red Hat, Oracle Labs, Captify, and numerous IT services providers. This two-day event presupposes one stream per day, and offline visitors can also enjoy coffee breaks, a tasty lunch, and a fun after-party. Of course, the offline event will be held with all the anti-COVID-19 measures in mind; therefore, the number of speakers and participants will be limited. As for the speakers presenting online, they will be able to see the offline audience and respond to the attendees' questions after their talks.
Ticket prices:
Online Ticket – free
Offline Ticket – free
Early Bird – $50
Regular – $75
Last Chance – TBD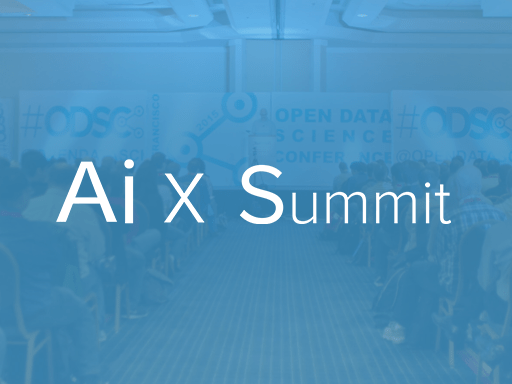 Open Data Science Conference East, March 30 – April 1, online

This three-day event is the most comprehensive applied data science conference in the world. It attracts over 6500 data science professionals from all over the globe and offers about 80 training sessions and workshops. If you are interested in topics like recommendation systems, conversational AI, speech recognition, unsupervised learning, machine translation, image classification, and self-driving vehicles, ODSC East is a perfect fit. The agenda is structured in a way that allows the attendees to choose from several activities to engage in. For instance, in the first half of the day, ODSC visitors can either participate in hands-on training and workshops, listen to one of the seven available breakout talks, or explore virtual exhibition booths. Thereafter, they have half an hour to do some intentional networking and continue navigating through keynote speeches, practical sessions, and product demos. On the third day, there is also an opportunity to join the Career Expo where one can connect with over 15 hiring partners and gain handy tips from career coaches.
Ticket prices:
General -$99-$396 (depending on the registration date)
One Day Pass – $159-$636
Two Day Pass – $299-$1196
All Access – $429-$1716
Virtual Bootcamp – $559-$2236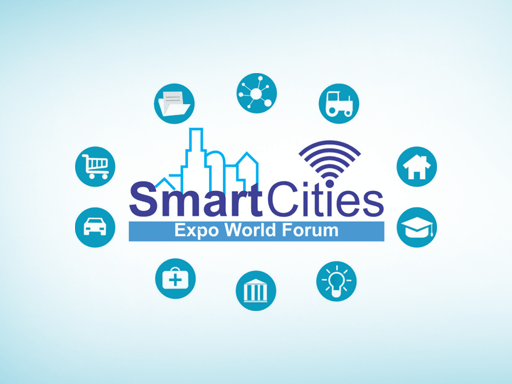 Smart Cities Expo World Forum, March 15-16, Dubai, offline

This event is awaited by many professionals in the field of urban planning, government officials moving towards building smart cities, IT experts making that transformation possible, and anyone interested in innovation and pioneering technologies that make people's lives better. Each day of the event is divided into the conference part with 4-5 sessions and the expo part. As for the conference, the speakers will draw our attention to how police may use AI to improve security, what new jobs will appear in the era of smart cities, how to create a sustainable digital ecosystem for a smart city, how to utilize the power of system thinking for complex projects, and many other essential discoveries. Among the speakers are visionaries from global brands like Huawei, Lenovo, and Cognizant as well as Dubali's industry leaders and university professors. The expo part is probably what makes the attendees most fascinated and thrilled as they get to visualize all those advanced technologies that have been hitting the headlines. Whether you are interested in smart wearables, drone delivery, industrial IoT, or robotic disinfection, Smart Cities Expo has got you covered.
Ticket prices:
Virtual Pass – 95 AUD (around $72)
Standard Expo Visitor – 150 AUD (around $114)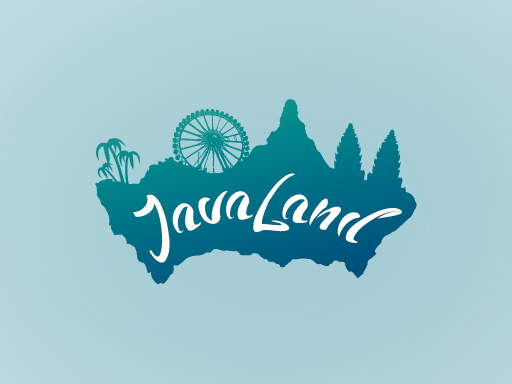 Javaland, March 16-17, online

If for some reason you missed the JavaDay in Lviv, don't worry, you can catch up with the latest discussions in the Java community at Javaland. Earlier, the event was supposed to be hybrid; however, considering the uncertainty around the whole COVID-19 situation, now it is now fully virtual. It targets both English- and German-speaking presenters. As for the conference sessions in English, the attendees will have a chance to explore such topics like Apache's Groovy metaprogramming options, Jakarta EE 9 and Beyond, using Kafka Connect to build a connector, using MicroProfile JWT for secure microservices, and several more. The presentations in German will touch on such issues like Kubernetes architecture and infrastructure testing, evolving APIs, generating structural test data, sustainability in software engineering, and other trending issues. To make the tech event a fully insightful experience, Javaland has invited seasoned Java developers, software architects, and IT consultants from companies like Siemens, Eclipse, and Gradle. The participants will have access to more than 120 topics in eight streams, as well as the opportunity to communicate with peer attendees and speakers via chat and interactive discussions.
Ticket prices: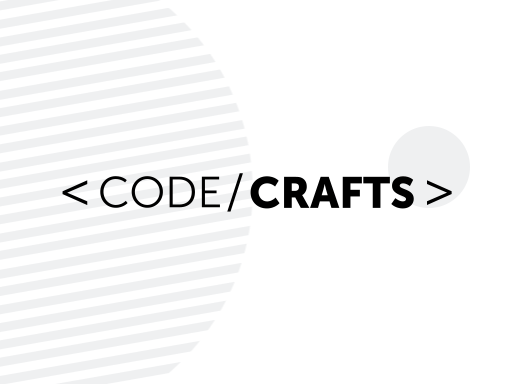 CodeCrafts, March 25-26, Vienna, offline

CodeCrafts is a two-day event with the first day dedicated to conference speeches and the second one – to workshops. CodeCrafts's mission is to bring together top notch practitioners in software development to grow their technical expertise and inspire change. The complete list of speakers is yet to be announced; however, among the officially approved ones are Greg Young who was the first to thoroughly describe CQRS and event sourcing, Patrick Kua who is a Technical Principal Consultant at ThoughtWorks, and Max Stoiber who is well-known for his React open source projects. As for the workshops, their contents are already revealed. The attendees will be able to hone their tech lead skills, gain a better understanding of architectural work and its challenges, train their eye for spotting UI issues and learn more about the importance of design systems, learn how to effectively implement a Domain Driven Design within an organization, and build a fully functioning GraphQL service and Apollo to implement a client. Each workshop is presented as a separate event; therefore, you'll have to choose which one to attend.
Ticket prices:
Conference: Early Bird – €130 (around $159)
Workshop by Greg Young – €749 (around $913)
Workshop by Patrick Kua – €749 (around $913)
Workshop by Uwe Friedrichsen – €499 (around $608)
Workshop by David Leitner – €499 (around $608)
Workshop by Andrey Okonetchnikov – €499 (around $608)
See how we helped OpenTeams upgrade their website to a modern-looking and SEO-friendly marketplace. Our partnership was forged at Collision in Toronto.