Autumn now takes its turn, and while you didn't roll up into a comfy blanky, we're offering you a list of upcoming tech events that will help you find inspiration in the latest reports from the world's most famous IT specialists, while you all try to catch the last sunny days in different parts of the globe.
Top Tech Events
The Ultimate Guide by Redwerk: Part III
In 2020, the entire world has undergone major changes because of the fast spread of Covid-19. The long-lasting pandemic has turned the lives of most people upside down; however, what first seemed like an imminent disaster for many industries is now perceived as a door to new digital opportunities. People all over the world embraced the lockdown realia and adjusted their lives according to the new conditions. So far, we know how to stay in shape at home, entertain ourselves after remote work, and party online. The education sector is no exception, as most of the knowledge sharing now happens online.
What about tech events? They have long outgrown mere educational meetups and transformed into large interactive platforms for businesses to gain innovative tech insights, expand their networks, and find future clients. So are they all canceled now for safety reasons? Everything depends on the event creator and the severity of the Covid-19 outbreak in the host country. At the moment, there are four possible scenarios:
postponed
online only
offline only
hybrid
The coronavirus hit us out of the blue, and, understandably, not all companies were prepared to go virtual. It is for this reason that some long-awaited tech events, such as SPLASH 2020, DreamHack Summer, COMPUTEX, got postponed for a couple of months or even a year. Most tech event crews moved their conferences, summits, and workshops online, and of course, being tech gurus, they used cutting-edge technology to replicate the atmosphere of live meetups. Nowadays, virtual platforms for large tech events are not limited to mere live-streams or video libraries: many of them developed their unique solutions to assure the needed level of interactivity, pitching, and networking opportunities. Event makers whose governments impose milder restrictions on group gatherings or who have spacious outdoor venues offer both virtual and live tickets.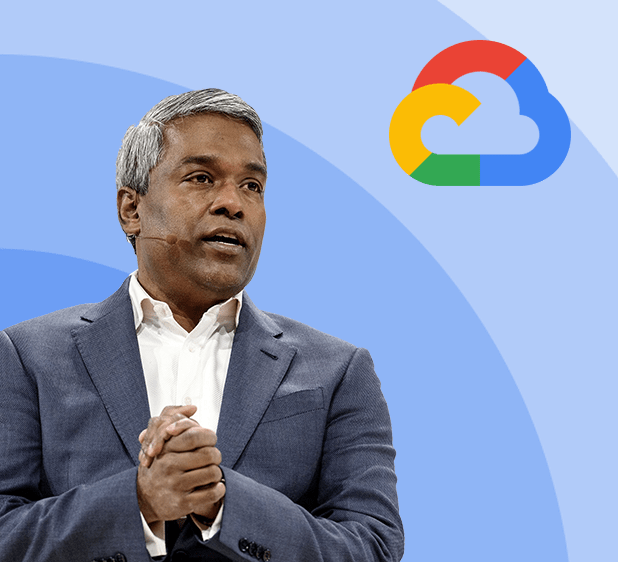 Google Cloud Next '20: OnAir

, July 14 – September 8,

San Francisco

,

online




Whether you are a developer, project manager, or a high-ranking executive, you will find the topic that sparks your interest as Google Cloud Next offers plenty of sessions to choose from. Every Tuesday starting from July 14, a new series of themed keynote and breakout speeches, as well as digital demos, will be released. For instance, from the Industry Insights rubric, you can learn what is happening with the retail, healthcare, gaming, media & entertainment industries, and how Google Cloud technology can be used to boost productivity and increase revenue. The Productivity and Collaboration theme is designed for businesses and individual professionals who are searching for ways to streamline their remote work processes. The preview of all sessions can be checked here. The most exciting part about this event is not its free entrance, but an element of interactivity: some of the sessions will have Q&A sections that allow the participants to post questions to the speakers, vote, or comment on other users' questions. All the questions will be answered within 24 hours by the Google team. On top of that, you can book a one-on-one conversation with a Google expert from the list. Details on how Google Cloud plans to arrange digital networking will be provided closer to the event, so make sure to follow their Twitter updates.

Pricing: free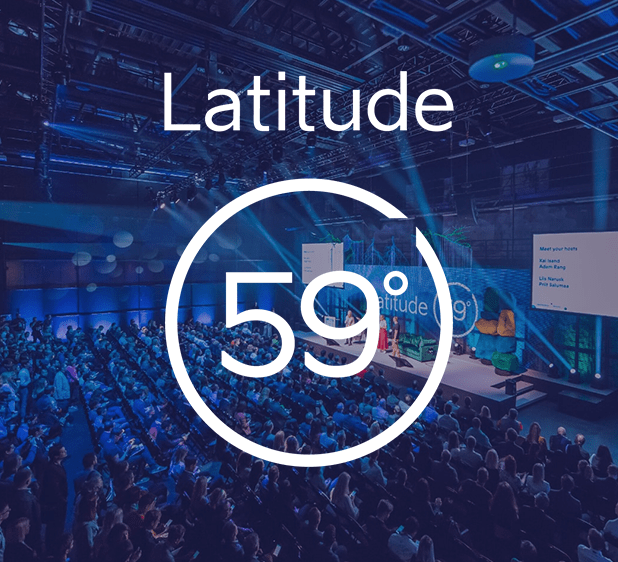 Latitude59 2020

, August 27-28,

Tallinn

,

hybrid




This is another event promising efficient matchmaking for startups and investors, regardless of their location. For all parties involved, be it guests, growing businesses, investors, or media, Latitude59 prepared strong incentives and tangible benefits. For instance, startups will have the chance to get to know new investors and competitors, participate in the pitching competition, showcase the product at Demo Area, order personal mentoring sessions with the industry gurus and discover e-service novelties, and meet new people. The new acquaintances may later become employees, partners, co-founders, or friends. What's in it for investors? With 300+ startups from different countries at their display, investors have a high chance of finding the product worth their capital. Those investors who can attend a live event will also have an opportunity to visit an exclusive Investor Lounge and learn from peers. As for media representatives, they will be able to interview some promising founders, well-established experts, and successful investors, as well as glean the most relevant information on trends and breakthroughs in the tech industry. The detailed agenda is yet to be announced; however, you can have a glimpse of the past event by checking some of the most insightful speeches on the Latitude59 YouTube channel.

Pricing:
$79/$99 – startup online/live
$169/$209 – investor online/live
$99/$119 – guest online/live

TechCrunch Disrupt SF 2020

, September 14-18,

San Francisco

,

online




The name of the event speaks for itself: it is a place for startups inspiring change, innovation, and revolution in the entire tech ecosystem. TechCrunch Disrupt gives talented and hard-working people a chance to be heard and noticed by potential investors or co-founders. Early-stage startups can exhibit their products through Startup Alley – either by being selected by the editorial staff or by purchasing a respective ticket. The standard digital pass to the five-day event includes access to video content from multiple stages, live-streaming sessions with Q&As and polls, CrunchMatch networking platform, and demos of cutting-edge products from promising startups. The Startup Alley participation covers all the features mentioned above and also offers virtual pitch training, exclusive webinars, and exposure to investors. Apart from familiarizing with the latest trends and learning from peers all over the world, TechCrunch offers professional coaching and global media exposure to businesses that win the Startup Battlefield Competition. Among the previous winners of the competition are Dropbox, Cloudflare, Forethought, and many other product development companies that have reached new horizons thanks to this participation. Although the event maker welcomes everyone interested in the startup world, most of its attendees have C-level positions.

Pricing:
free – live-streams and video library
$95/$125 – student and government/non-profit
$245 – digital pro pass
$245 – digital pro investor pass
$445 – Startup Alley package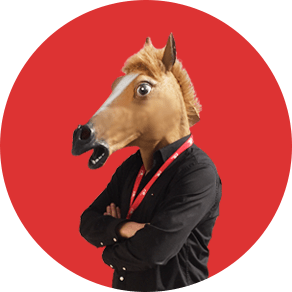 This September, Redwerk is going to disrupt together with TechCrunch. If you are willing to join us, let's make an appointment to discuss all the details beforehand.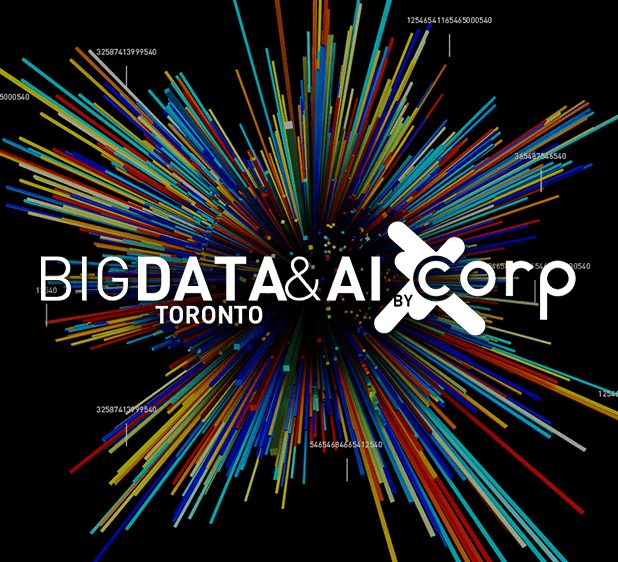 Big Data and AI Conference & Expo 2020

, 29-30 September,

Toronto

,

hybrid




It happened so that the Covid-19 global outbreak has accelerated the digitalization of all industries and drawn even bigger interest to the major cornerstones of digital transformation – big data, cloud computing, AI, and cybersecurity. Some of the most intriguing topics revolve around data augmentation and governance, AI-based analytics, AI-as-a-Service, Blockchain-as-a-Service, cloud strategies, real-time analytics, legacy systems modernization, voice technologies, etc. During two days, more than 300 data experts will be sharing their knowledge through delivering keynote speeches, conducting masterclasses, and analyzing use cases. On the agenda, there is also a CXO program, which is specifically tailored to the current needs and challenges of executives. Considering the 2019 user profiles, professionals from the banking, finance, and insurance industries make up the biggest share of the event attendees. The second place is filled by retailers, CPG firms, and the food & beverage industry; the third place goes to telecom experts. Last year, representatives of healthcare, manufacturing, and media & entertainment industries also joined the ranks of data-driven decision-makers. Apart from the conference, there is also the expo part that allows both early-stage and well-established brands to present their products and lure the best tech talent into becoming part of their teams. To familiarize yourself with the list of exhibitors, click here. The virtual event is fully interactive as it has Q&As for live-streaming sessions, as well as networking and recruiting opportunities. To make the online experience even more comfortable, the event crew decided to build a mobile app that will be released shortly.

Pricing:
free – expo+career development pass both online and live
$239/$476 – conference online/live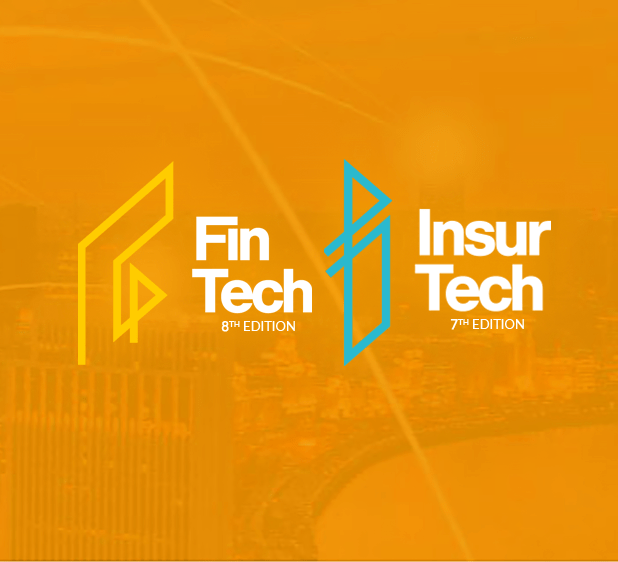 Fintech + Insurtech Digital Congress 2020

, Sep 24-25,

Warsaw

,

online




Fintech and insurtech industries are always at the forefront of innovation as they are forced to adapt to economic fluctuations and the latest advancements in technology quickly. With the unexpected strike of the coronavirus, there has been a lot of uncertainty in the fintech world: it was unclear what industries will survive the crisis, what new products will emerge, and what kinds of businesses will be worth investment. The congress unites some of the best minds of the fintech and insurtech ecosystem: among the speakers are presidents, senior board members, CEOs, managing directors, in other words, seasoned experts with years of hands-on experience at leading corporations. They will address some of the most burning questions of today, such as stability of the fintech sector in the time of the pandemic, transforming organizational culture, running a business in a high-risk environment, de-globalization, etc. In terms of mere technological solutions, the event covers cashless payments, e-commerce automation and personalization, e-signature and authentication, telemedicine and virtual healthcare assistants, telematics, and some other revolutionizing services. To learn more about the benefits of joining the event and hear feedback from the last-year participants, check out these video reports.

Pricing:
free – intro to the congress (July 6)
zł 695 (approximately $177) – basic
zł 995 (approximately $253) – pro
zł 1495 (approximately $380) – pro + networking
zł 1795 (approximately $456) – VIP

London Tech Week 2020

, September 2-10,

London

,

online




Last year, London Tech Week was one of the biggest and brightest tech events, attracting around 58000 participants from all over the world and hosting over 300 events. This year, with social distancing regulations in place, gathering such a crowd of passionate tech experts is possible only in the online format. The ten-day event covers a range of topics and industries – from augmented reality to robotics and spacetech. Apart from merely technical discussions, there are also speeches on current workforce trends and future development, which concern women in tech, organizational change, and entrepreneurship. Like other prominent players in tech event making, London Tech Week offers matchmaking and pitching services for startups, scaleups, and investors through the Elevating Founders platform. The Tech in Action series spotlights pioneers who do not hesitate to use their tech knowledge and zeal to innovate to prevent the spread and mitigate the consequences of Covid-19. Interested in AI, IoT, cloud services, blockchain, or AR/VR? If yes, consider attending TechXLR8 to get your hands on the most recent world-class research for free. If you ever wondered what matters top executives discuss, join Global Leaders Innovation Summit to outrun competitors by implementing innovative initiatives. The complete list of events is available on the London Tech Week homepage; however, please bear in mind that some industry-specific discussions require an invitation.

Pricing (depends on the event):
free
£449 – £649 – Future of Work
£599 – £899 – Global Leaders Innovation Summit
£699 – £2499 – The AI Summit
£899 – Elevating Founders
invitation only – Founders Forum Climate Summit, Founders Forum HealthTech, accelerateHER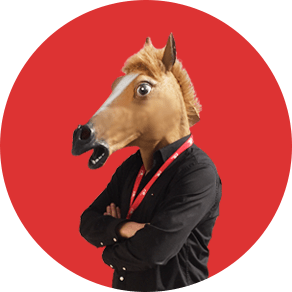 Redwerk is attending London Tech Week too! If you are interested in the events we are planning to visit or have any other questions, let us know.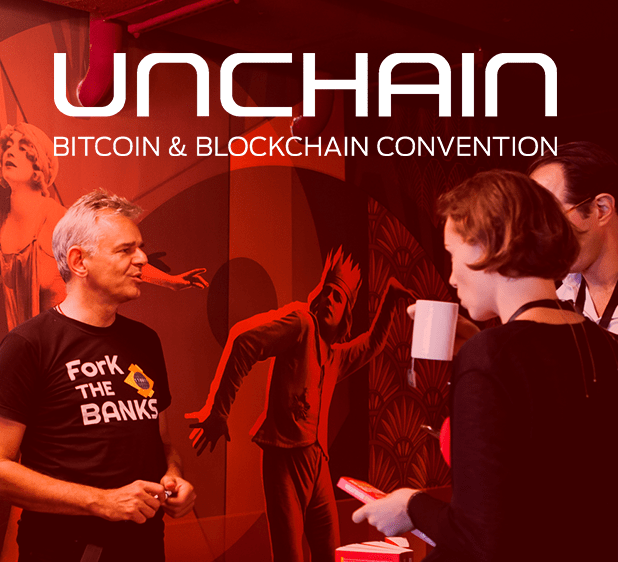 Unchain Bitcoin & Blockchain Convention

, August 28-29,

Frankfurt-am-Main

,

offline




Interested in what the future holds for the cryptocurrency world? Curious how a blockchain works but never really understood what happens under the hood? Instead of guessing and assuming, you can get real information from leaders in the niche. Unchain is the event that gathers successful bitcoin and blockchain entrepreneurs from all over the world. During two days, cryptocurrency experts will share their success and trial-and-error stories to redefine the potential of a decentralized economy. Among the speakers are famous bitcoin advocates, board members, founders, and consultants. The detailed convention agenda is yet to be publicized, so make sure to check Unchain's social media updates from time to time. To have an idea of what to expect from the event, check brief YouTube snippets from the last-year Unchain convention.

Pricing:
free – voluntary donations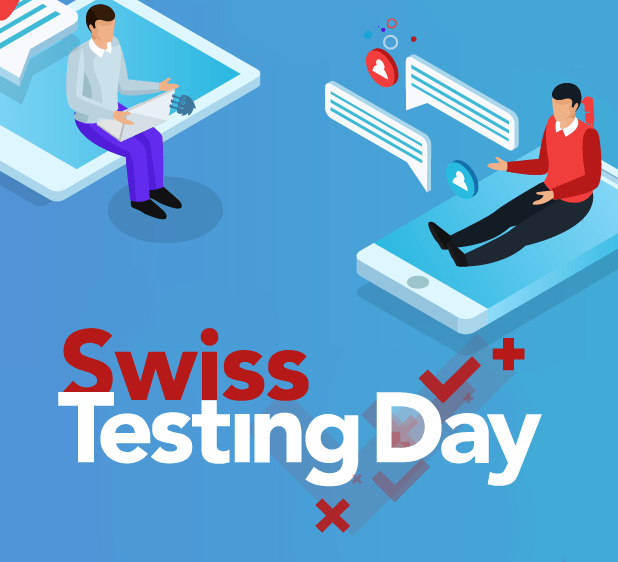 Swiss Testing Day + DevOps Fusion

, August 26,

Zurich

,

offline




Do you like two-in-one products? Purchasing a ticket for Swiss Testing Day allows you to visit a parallel conference – DevOps Fusion. If you are a QA-engineer willing to advance your career or a founder of a software testing company, you may not want to miss insightful, genuine stories from global tech experts. Ever wondered how it is like to test complicated machines, such as flight simulators? Do you specialize in testing native apps such as Delivery Hero? Still confused how to work in sync with other members of the DevOps team? Not sure what skills will be in demand in the coming years? Apart from merely job-specific sessions, the event offers speeches on changes in the workforce landscape and increased digitization of society. Have a look at the detailed agenda and decide for yourself whether the event is worth your time. Among the speakers are seasoned experts from GitHub, Microsoft, eBay, Booking.com, Swisscom, and other successful enterprises. Please keep in mind that part of the discussions will be held in German.

Pricing:
CHF 900 – one person
CHF 585 – five attendees
CHF 540 – ten attendees
CHF 495 – 15 attendees
CHF 450 – 20+ attendees

Bits & Pretzels Founders Festival 2020

, September 27- October 2,

Munich

,

online




Originally Munich-based, the festival will now be broadcast from the world's key tech hubs – San Francisco, London, Paris, Lisbon, and Shanghai, which will give even more global media exposure to its participants. Startups that are no older than ten years and with no more than 300 hundred employees can apply for the exhibition booth to showcase their products, spread the word about their mission and vision, and as a result, attract investors, influencers, or like-minded people. Those who dream of moving their pitches to a new level can try one's luck at making it to Startup Pitch (only 100 startups are chosen) or even winning the "Golden Pretzel" that gives the pass to perform in front of 2500 most influential attendees. Among companies that celebrated the tech community's achievements together with Bits & Pretzels are such giants as Google, Amazon, Volkswagen, Henkel, Siemens, and many more. These big names prove one more time that the festival crew had not only startups in mind – it is a place for tech companies of all shapes and sizes. Although it is hard to imagine a German festival without a pint of beer, the regular Oktoberfest Networking is impossible because of Covid-19 regulations. However, the Table Captain concept will be integrated into the festival's virtual platform. What Table Captain means is that people who decide to reserve a seat at a table will have a chance to forward their questions directly to an invited expert who hosts the table.

Pricing:
available after a signup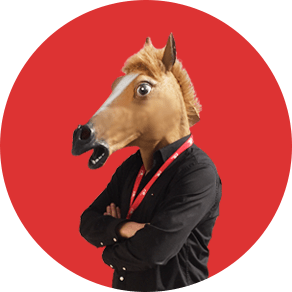 Redwerk is not going to miss it! If you also feel inspired by the speakers and are looking for some quality audience, let's partner up and nail it together.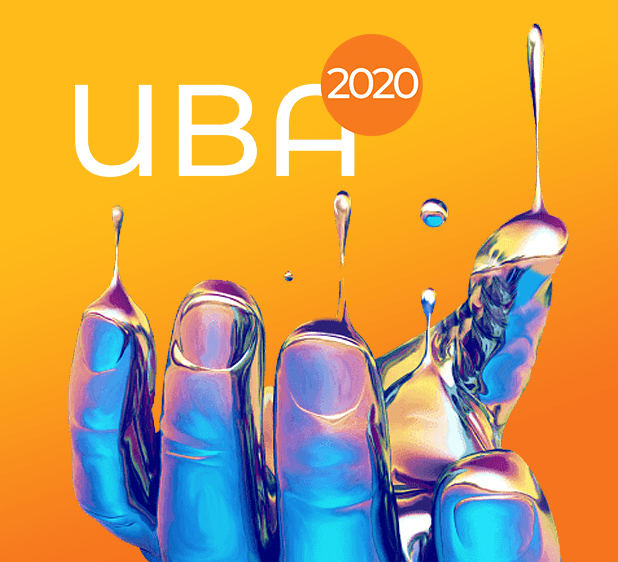 Ukrainian Business Analysis Conference

, September 4-6,

Kyiv

,

offline




Business analysts are among the team pioneers: they are expected to be aware of what happens in the IT world and how advanced technologies can be leveraged to address specific business issues. They are expected to spot problems long before the deployment and use their analytical minds to facilitate the process of software development. Ukrainian Business Analysis Conference gives business analysts, project managers, product owners, and founders a chance to grow their expertise. The conference sessions are accredited by PMA and IIBA, allowing professionals interested in respective certifications to gain some credit points. The three-day event includes workshops held by leaders in the field and talks with Ask-me-Anything sessions, both arranged in a way to foster networking, active knowledge sharing, and pleasant recreation. This event presupposes doing business and having fun simultaneously: after informative speeches and professional training, attendees can have a beer tour or relax at a party. Business agility in the age of digital transformation, transformational leadership as a driver of organizational change, use cases versus user stories, and causal loop diagrams – these are just some of the topics on the agenda; click here for more details. Please check the website for updates as the date may be shifted because of the changing Covid-19 regulations in Ukraine.

Pricing:
155 € – standard
260 € – business
305 € – premium
7% -15% off – group tickets

Haven't found an event that makes you thrilled? Look through this guide to be prepared for fall 2020.

If your schedule is too tight, and there is no way you can attend some of these events, plan for winter 2020 with our last-year guide. There may be slight shifts in dates; however, big tech events are arranged around the same time.

Redwerk, like many other companies, had to adjust its sales strategy because of the global outbreak. One of the conferences we planned to attend this June was Collision in Toronto; however, it was postponed for a year. In 2018 and 2019, we visited Collision to present our app SpamHound and grow our expertise by learning from the most successful and inspiring professionals in the field. We must admit, the adventure was a success, and we described every part of it in our blog. If you are interested in how it all went, make sure to read this article.

Because online events are less pricey than offline ones (no need to fly and spend money on food and recreation), we can afford to attend more than two tech meetups a year. We are excited to explore new platforms, and we hope to see you there too!
Attending TechCrunch, London Tech Week, or Bits & Pretzels virtually this September?
Redwerk is participating! Interested in the potential we see in these events? Let's talk about the opportunities we have for mutual gains. We'll see you online!
We encourage you to join us and dive into a new experience of virtual knowledge sharing, pitching, and collaboration. We are inspired by the success stories of companies that participated in these events long before their brand names became recognizable in every country. Lastly, you will never know for sure if you can succeed at tech events unless you try. We wish you the best of luck in your online endeavors!
About Redwerk
Redwerk is a full-cycle software development company specializing in custom SaaS solutions for startups, medium-sized businesses, and large enterprises. Having developers, QA specialists, DevOps engineers, sysadmins, designers, project managers, and business analysts on our team, we can develop a product from the ground up. We are passionate about knowledge sharing and contributing to the IT-sphere here in Ukraine; for this reason, we arrange monthly Dev Meetups shedding light on pressing issues in the software development world.