Don't Follow The Status Quo
for iOS app development services. Agile, growing companies need agile app developers
Real application success happens when an app puts new functionality or service in users' hands in a way they've never seen before and takes advantage of iPhone or iPad features. Custom iPhone app development requires a high level of preliminary consulting, smart strategy, best use of smartphone technology, a clear understanding of how the iPhone app fits into the overall marketing strategy and a Steve Jobs-like vision of what's possible.
Native vs Hybrid iOS App Development
When you are looking to outsource iOS app development, you need to make sure your iOS outsourcing partner uses the right technologies. iPhone's native programming language is Objective-C and, since recently, Swift. They make full use of the iPhone or iPad's features. They are the way to go for building native applications that are robust and complex. What is the difference between iOS apps written in its native language and hybrid apps development? The main advantage of the native development for any platform, whether it is iPhone software development or any other mobile platform like Android, is a higher performance of the application. However, this way will take you more time to develop an application than using hybrid development where apps are made with HTML, CSS and JavaScript and then wrapped in a native application using such tools as Cordova.
Cross-Platform Tools
Cross-platform tools like PhoneGap and Titanium Appcelerator offer the benefits of both browser-built and native app development. Our JavaScript development experts can use this technology to build apps that use all the features of the smartphone and tablet. This hybrid method works well for social media application development, creating of simple games and website companion applications. Applications created with PhoneGap and Titanium Appcelerator are portable to Blackberry and Android.
Together, these app development approaches allow us to provide clients with not only a functional iPhone app, but also direction for ensuring it remains relevant in a constantly changing mobile environment. Sometimes it means an application upgrade, other times it requires a complete overhaul to take advantage of new mobile technology.
Technologies Our iOS Developers Master
Why Us
Skilled iPad/iPhone Developers
If you need iPad/iPhone developers, Redwerk has just what you're looking for. Our development team can take care of all your iOS outsourcing needs: no matter what kind of app you're looking to create, we have the experience and expertise to provide exactly the solution you require.
Management and Communication
When you outsource your iOS development to Redwerk, we make sure that communication is efficient and convenient. Our development team is fluent in English and can easily understand and convey details about your project. A business analyst will also take care of your account at no extra charge.
Legal Protection
Your information and business secrets are yours and yours alone. All your sensitive data is protected by non-disclosure agreements, and non-compete agreements ensure that Redwerk and its clients are mutually protected.
Price Advantage
You can save money by outsourcing your iOS development to Eastern Europe. At Redwerk, our rates provide savings of 25% or more over competing outsourcing firms.
Intellectual Property Rights
All projects developed by Redwerk belong to our clients 100%. Your software is your own, completely and in perpetuity.
Working Hours & Time Zones
No matter what time zone you live in, if you need iPad/iPhone app development, we can accommodate your needs by adjusting our working hours to coincide with yours.
Selected Cases
Over 20 iOS app development projects done in 7 countries.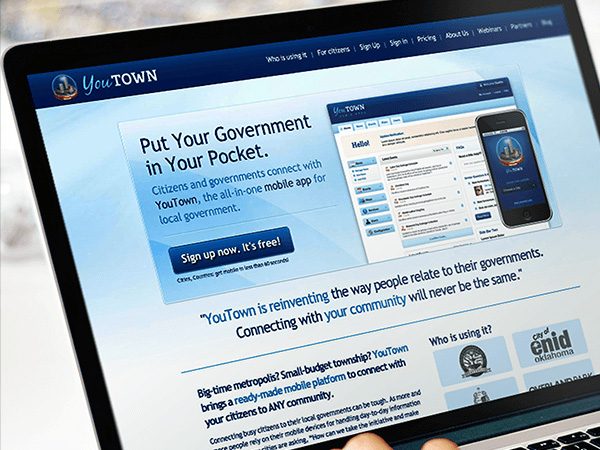 Mobile app connecting citizens with their local governments and city information
Mobile benchmarking app for school observers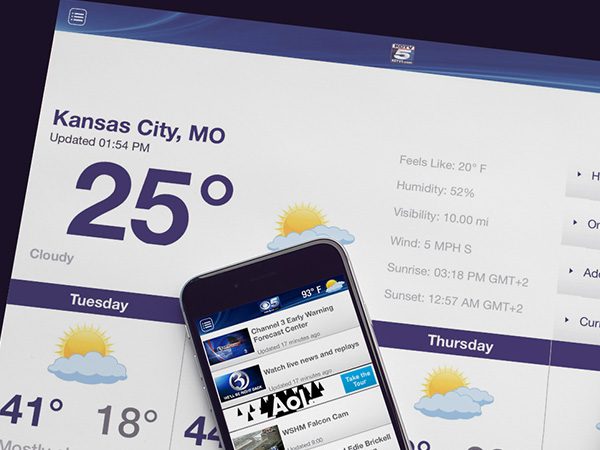 Mobile apps for the leading TV networks in the United States
Our Customers
Companies that outsourced iPhone and iPad app development to our company.
We have worked with Redwerk for the past years. We are very happy with our value and payback equation. They provide great technical knowledge for what they bring to the table. Our efforts overseas/offshore has been very difficult, Redwerk's team have finally proven successful with our offshore strategy to complement our core development team state side.

I've been working with Redwerk almost continuously since 2006 on various complex software development projects (C++, Java, JSP, Spring, Django, iPhone). This company provides excellent software application development services for a great price. They are very flexible, customer focused, responsive and communicative. I would warmly recommend other companies to hire them for your software development projects.

Redwerk is a highly service oriented business partner, willing to assist on all levels of the partnership. Communication is quick and to the point. Their management themselves have in depth knowledge of technology, which helps to speed things up.
1/5
of our staff are mobile developers
20
and more successful projects for iOS
7
countries that chose us for the iOS development