If we look back at 2020, one thing is certain: the year is one for the history books. Yet it also goes down in Redwerk history, albeit for brighter reasons. The year marked a significant milestone for Redwerk: our company obtained a long-deserved partnership with Microsoft. Entering a new decade, Redwerk professionals are fully equipped to leverage our clients' ideas with Microsoft Azure open and flexible Cloud computing platform.
In this article, we'll cover:
Microsoft Partners 101
Microsoft is a renowned leader in software services for personal and business computing. The company offers partnership options to sustain a high level of its services, co-innovate, and meet & exceed the customers' expectations.
First things first, let's work on a run-through of MS partnerships. Basically, A Microsoft Partner is a firm that provides Microsoft-related products or services while taking part in the Microsoft Partners Network (MPN). There are three MPN levels:
Network Membership
Action Pack
Competency (come at Silver and Gold levels)
Network Membership is a gateway to Microsoft Partners Network with an acquisition of a Microsoft Certified Partner status. This entry-level partnership doesn't require much to attain; it connects the Microsoft community, giving access to valuable resources, including training.
The next step could be subscribing to an Action Pack, which is an annual subscription with no requirements to attain. Also known as a "starter kit" to MPN, it gives access to specific incentives, additional support, and licenses. Since it is a subscription that just provides a sneak peek into what competencies offer, we will skip right over to them.
Microsoft Competencies are designed to help partners demonstrate their expertise. After spending years acquiring knowledge and skills, a new chapter for an IT-service provider would be applying for either Silver or Gold Certification on one of the Microsoft competencies. This step can be taken after reaching several requirements and milestones in training, performance, quality of service & customer care. A partner willing to prove their prominent expertise in a particular solution area has to meet performance requirements. Thus, unlike Microsoft Certified Partner status, Silver and/or Golden Certification is a verification that the company, such as Redwerk, has proven experience with the Microsoft software and services.
We should mention that partners can also be certified in different competency areas, so one firm may have several certification levels by competency. Areas of accreditation include:
App and Infrastructure
Business Applications
Data and AI
Modern Workplace and Security
These are four umbrella areas, covering all ranges of Microsoft-powered expertise.
Microsoft Partners are at the center of how this tech giant delivers technologies and enhances the user experience. Together with Microsoft, Redwerk offers its clients innovative solutions that make all the difference.
Let's elucidate the nuances of our partnership with Microsoft.
Redwerk Silver Partnership
In 2020, by consistently demonstrating our capability and commitment, Redwerk attained Silver Microsoft Competency. Answering our clients' needs, we went for the Azure Consumption option to highlight our capability of delivering cloud applications and services on Microsoft Azure.
For this type of partnership, the company had to meet the following performance thresholds:
Be a member of the Microsoft Partner Network (MPN)
Meet specific training & performance requirements
Have at least one Microsoft certified professional in a team
Make an annual fee payment
Most of the aforementioned requirements were already fulfilled for a long time, while some turned out particularly daunting and frustrating in terms of wait time, for instance, a consumption proof. It is worth mentioning the exam that our developers had to pass to validate their skills and professionalism. Let's hear about it firsthand:
"The road was long and rocky, and the exam was quite a challenge itself. I chose to pass it online from home. Got asked to unplug the TV in the room, show what's behind the curtain and put my phone and wristwatch where the examiners could see it. The exam lasted for 3 hours, and the results were not long in coming. Even though I was confident of my performance, I couldn't avoid this unsettling feeling when I waited for the results. This is something I would rather leave in my college days."
"I've started preparing for the exam at least two weeks in advance. Mostly worked on refreshing my knowledge and taking Microsoft practice tests. As the D-day arrived, I decided to take it online. Given the strict anti-cheating policy, the examiners asked me to put away all my staff and prove that there was nothing under the table. These requirements didn't strike me as a surprise since I've received all the necessary guidelines prior to the exam. The confirmation on successful exam passing arrived within 15 minutes. Overall, a great experience!"
Long story short, the exams were under their belts on the first attempt.
Let's now shift our focus to outlining what Redwerk offers its clients in terms of technologies and innovations to accelerate their digital transformation journey with Microsoft.
Redwerk Microsoft Azure Solutions
Redwerk professionals have been providing software solutions to businesses around the world for almost 2 decades now. With proven expertise in delivering services on Microsoft Azure, Redwerk developers carry out software solutions quickly and free from bandwidth or server constraints so that our customers receive better value and more flexibility for their investment.
Microsoft Azure is an open and flexible cloud-computing platform that supports a diverse set of development tools, allowing us to create with a variety of languages supported by cross-platform SDKs. These languages are Java, PHP, Node.js, Ruby, Python, and those in the .NET Framework family.
Microsoft Azure Application Development
This cloud-based development platform streamlines any number of core business processes. Azure services enable us to build a better foundation for our application implementations by providing the following:
More security – given that applications are deployed in a cloud environment, it significantly adds to data security, and no updates directly affect the legacy system.
Lower costs – the need to invest in data center hardware or servers is eliminated.
Quicker deployment – time investment considerably shifts from maintenance and other low-profit activity to enhancing functionality.
The above principles formed the pillars of our partnership with Killerbee. For this client, Redwerk delivered resource-intensive mathematical computation for a vast thread of background tasks. Our cooperation resulted in a web app, an iOS app, web services, and web API.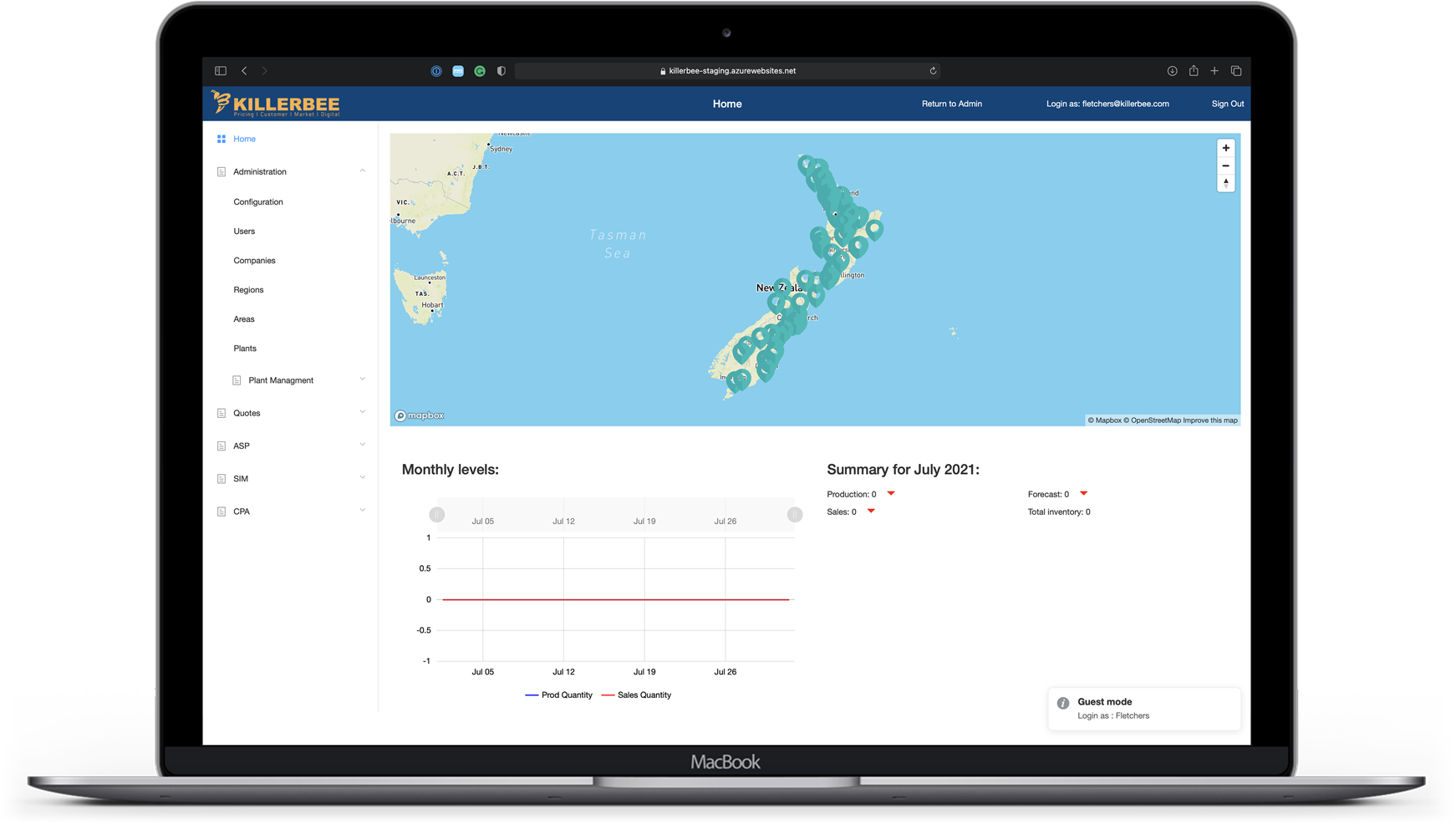 Microsoft Azure Web Development
With the Microsoft cloud platform for service delivery, it is easy to build, deploy, and scale powerful web platforms. Microsoft Azure web development is available on Windows, Mac OS, and Linux operating systems. It supports the most popular CMS systems like WordPress, Umbraco, Joomla, and Drupal. A website can be deployed either in the cloud or on a local server, from the IDE, using FTP, or via various version control systems such as Visual Studio Team Services or GitHub. All this greatly simplifies work processes for developers and saves resources.
Microsoft Azure Database Processing
Azure SQL Database is a highly scalable and fully managed cloud database service with built-in machine learning. It allows its users to migrate databases to the cloud and develop a companion Azure-based application that lets them securely access, manipulate, and use the data any way they want from any location.
With these solutions at hand, we built an innovative e-government web app for C!A. The app is designed to assist government agencies with processing citizens' requests within a range of state-administered programs in the USA faster and with more efficiency.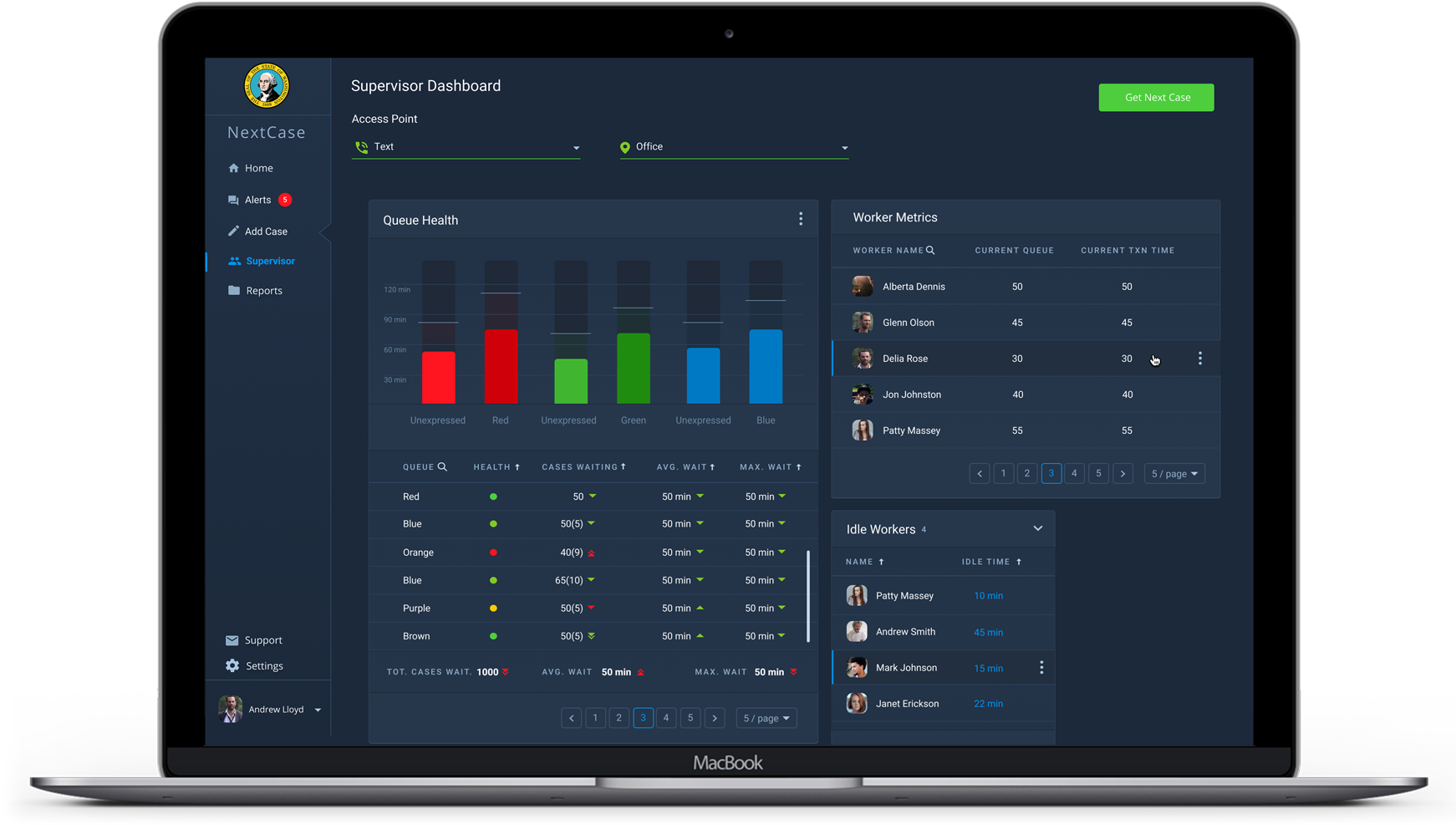 With serverless compute and Hyperscale storage options that automatically scale resources on-demand, we are free to focus on building new applications without worrying about storage size or resource management. Redwerk's Azure services give the ultimate control over databases' access and security, time-tested by government agencies in Alaska, Nevada, Hawaii, Mecklenburg, Washington, and Los Angeles.
Now let's wrap up by outlining the current picture and the future goals.
What's in It for Our Clients?
Our successful projects and products bespeak our experience with relevant technologies in developing SaaS solutions and native mobile apps for iOS and Android.
Attaining a Silver Competency signifies our expertise within a Microsoft solution area. Empowered by this partnership, we let our clients know that Redwerk meets a high standard of technical performance, service quality & customer care, so much so that it was acknowledged by Microsoft. Becoming a Microsoft Competency Partner is yet another proof of our ability to bring value to our clients using cutting-edge technologies.
As a certified Silver Partner, Redwerk offers a slew of benefits and advantages. To outline the most distinct:
Shorten the product development lifecycle – with Docker and Kubernetes, Redwerk enhances transformative value. With DevOps and containers, our developers release and update apps faster, as a collection of loosely coupled services, instead of waiting for one major release.
Time is of the essence in the recruitment business. To remain at the forefront of the US staffing and recruiting market, Recruit is continuously refining its digital media practices. For this client, Redwerk professionals timely delivered Azure-powered media solutions for top-flight video converting and editing.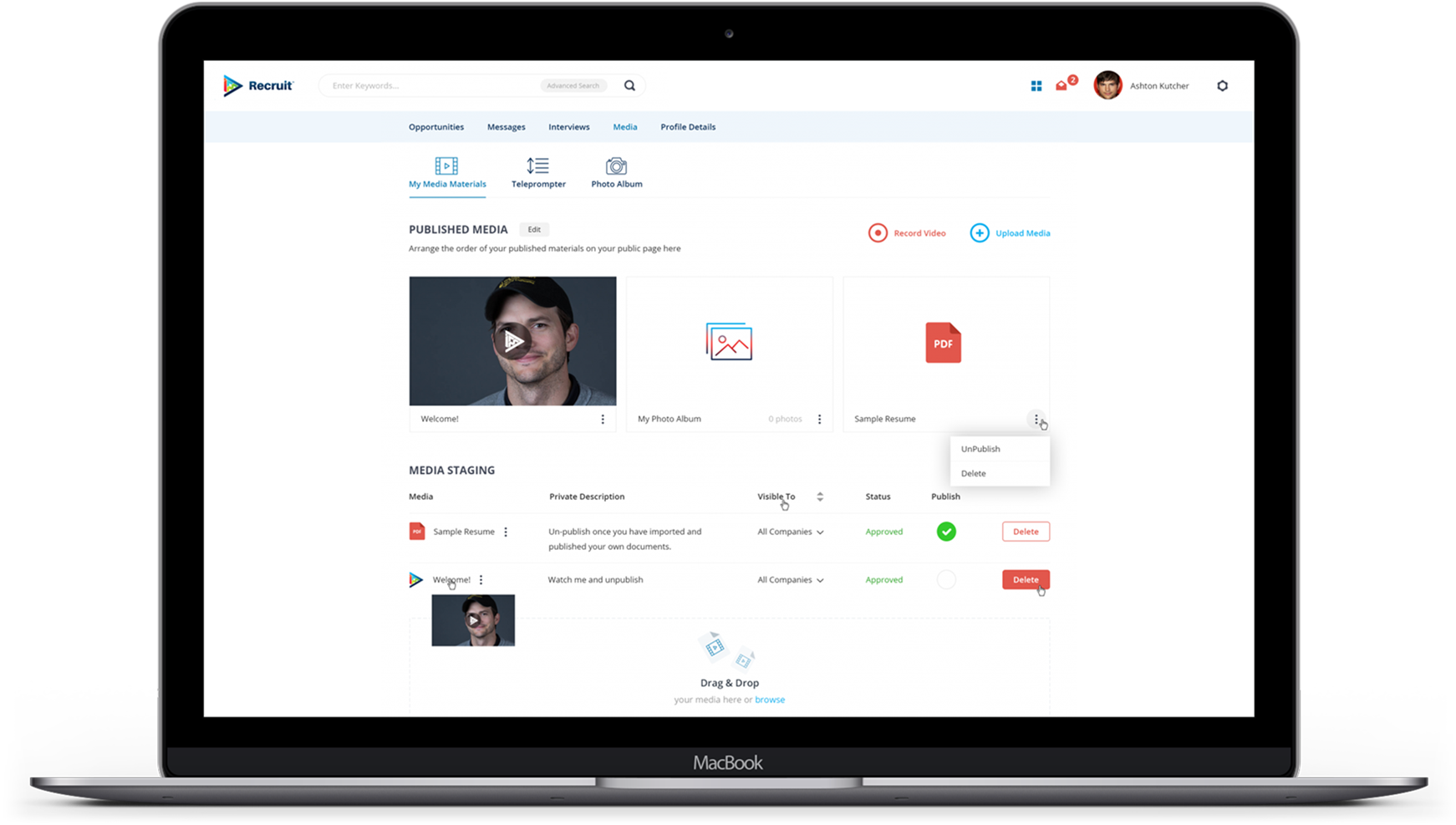 Increased efficiency – we establish DevOps capabilities across key areas: CI/CD pipelines, SecOps, infrastructure-as-code, robotic operations. Redwerk professionals provide a detailed analysis of the existing development and deployment practices to implement robust and efficient DevOps processes.
New ways to create value – we plan, design, build and run complex customized data migration and development strategies. With the strong foundation of the right processes and custom-fit platforms we deliver, data management becomes easy and efficient.
With a wide range of flexible offerings, Redwerk draws on Microsoft's vast data capacity to provide software, platform, and infrastructure as a service. For AWE Learning, a company with more than 25 years of experience in child education, we built a powerful cloud-based platform to complement any homeschool or micro-school curriculum.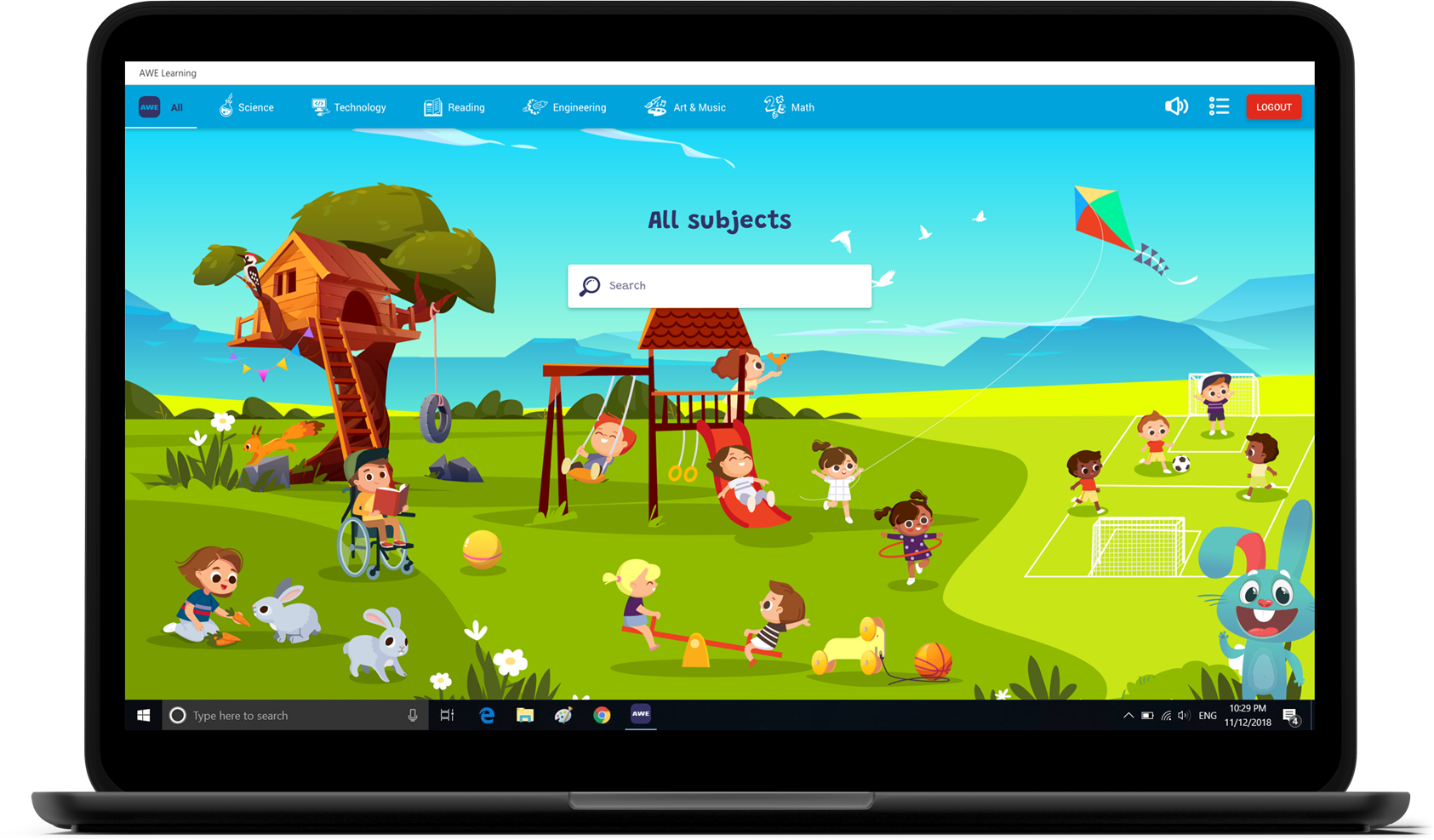 We deliver to solve actual problems, allowing businesses to reach the desired efficiency optimization with our customized software solutions.
What's Coming Up Next?
The next chapter of Redwerk and Microsoft partnership is for us to grow into a gold-certified company. As for now, we are proud to have successfully undertaken a rigorous and auditable approval process to get among the top 5% of Microsoft Partners worldwide for showing best-in-class capabilities within a Microsoft solution area. As our business climbs to the top, we are also looking into qualifying for other options within a Cloud Platform competency, namely Hosting, Distributor, Learning.
For the moment, the course is clear: we apply our 2020 gains into successful new strategies. When you reach the peak of a mountain, it's time to scale another one, right?