Our Ruby on Rails Development Services
RoR Web App Development
Our RoR developers can create static, dynamic, portal, and animated web applications. Using RoR development framework, we create custom web apps tailored to your specific needs and requirements.
RoR Web Portal Development
Our professional RoR developers can provide high-performance web portals to help you amaze users with the responsiveness, stability, and the speed of work, facilitating your business processes.
E-Commerce App Development
Our Ruby on Rails developers create functional e-commerce solutions, strictly following your requirements. We can develop an e-commerce store or a marketplace that will meet your business needs.
CMS Development
We use RoR innovation technology for CMS projects development. Our CMS solutions, no matter if Ruby or PHP, are always quality coded, smartly designed, and hassle-free.
Chatbot Development
We use Ruby to build chatbots that can be implemented into various domains, including entertainment, e-commerce, customer support, delivery services, and healthcare to revolutionize the way your business interacts with customers and their inquiries.
RoR Porting and Migration Services
We use Ruby to make your existing software product more flexible by providing data migration, database and server porting, and standalone-to-web migration of legacy applications services.
Technologies Our Ruby on Rails Developers Master
Why Us
ErRoRless
Our RoR development team is precise and accurate in coding, and our QA engineers have zero tolerance to bugs. We make sure the final product matches the requirements documentation.
Post-release Support
Even after the project is done, our Ruby on Rails development team will be there to eliminate the issue that might occure within the product.
Legal Protection
To guarantee the confidentiality of our client's information, we can sign NDA to ensure there is no threat of unauthorized use of any data regarding the project.
Intellectual Property Rights
All rights on the software developed by our programmers belong to the client 100%.
Working Hours & Time Zones
Depending on where you are, we can adjust our working hours to make sure we overlap with your timezone.
I hired Redwerk after numerous consulting engagements had hampered some project timelines. Since that initial project, which was a success, Redwerk's team has engaged in many other products for me. I consider Redwerk a trusted partner for ongoing consulting work.

Absolutely worth any time and money. I have been working on an Android app for my start-up CleanAgents.com and Redwerk was able to deliver quickly a reliable solution with all testing and expected value. Would recommend for projects of any size and level of difficulty.
40+
Ruby projects completed
16+
Years of experience in Ruby development
2+
mln users of Ruby projects we developed
Related in Blog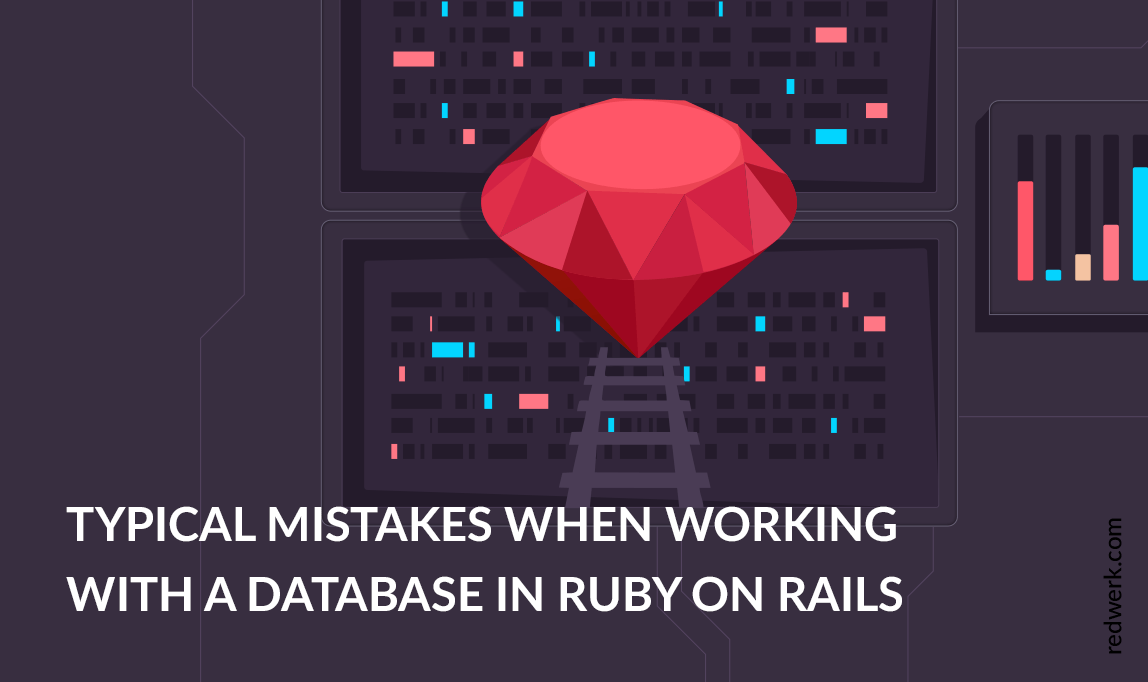 When we hear "Ruby", we frequently associate it with "Ruby on Rails". Rails is a very functional and popular framework that is widely used for building APIs and web-applications. Rails consists of independent gems and ActiveRecord is one of them. This powerful gem simplif...
Read More
Want to have your RoR project
developed?
See how we have completely rewrote PlusPlus Slack bot in 5 months
using Ruby as the core technology