Ukraine has been fighting against Russian invaders for over half a year already. Many things have changed since the very beginning of the war. While some Ukrainian businesses collapsed, others recovered within a month or two or even expanded their reach by working at the maximum capacity and seizing every single opportunity.
Regardless of the challenges, the Ukrainian IT industry remains a stronghold of our country's economy and a powerful source of charitable initiatives. There's hardly a tech company that hasn't donated money to support our defenders or refugees, and Redwerk is no exception.
We'd like to share what we've been doing since the first days of the invasion and analyze the results of the #redwerkforukraine initiative. We believe our experience will inspire others to do the same, and that's how together we defeat the occupiers!
In this article, we'll cover:
How Redwerk Supports Ukraine
The best thing Ukrainian businesses can do for Ukraine is to continue working. This will help to keep the economy afloat because employed people have purchasing power. Taxes also play a crucial part in filling the country's budget, and that was our primary focus during the first weeks of the war.
At the same time, we knew that was not enough. From March on, we've allocated money for donations and thought of other ways we could be useful.
One Million Monthly
In March, we didn't know if our business would survive even though our clients showed unwavering support and utmost understanding. Nonetheless, we knew that without a free, sovereign, and peaceful Ukraine, without our home, nothing else would matter.
We resumed working four days after the invasion, albeit partially, to keep the economic front. We also realized that the military front, our defenders guarding our sleep at night, are in dire need of support too.
"I got inspired by a friend of mine, Max Lysak, founder of Mate Academy. He was among the first Ukrainian thought leaders who started donating to Ukrainian nonprofits supporting defense efforts. If a Ukrainian education startup can do it, we as an established business can afford it too,"
Thanks to businesses who turned to us for IT services and our team's commitment to delivering their best work, we've been making donations in support of Ukraine for five months straight. Here is how it went.
March
First Donation
In March, we donated one BTC, which at the time was approximately $40K, to the Come Back Alive nonprofit.
The organization was founded back in 2014, the time when Russia annexed the Crimean peninsula and occupied part of the Donbas region.
They are focused on purely defense initiatives and are well-known across Ukraine and abroad as a trustworthy fund.

1 BTC
donated
Come Back Alive
nonprofit
supported
April
Gaining Momentum
In April, we sent one million hryvnias to the Serhiy Prytula Foundation. This charity was actually suggested by several employees and is one of the most popular nonprofits in Ukraine. For example, when Prytula announced a nationwide fundraiser to purchase three Bayraktar drones, he initially assumed it would take up to a week. However, he was pleasantly surprised to collect $600 mln in just three days, enough to buy not three but four Bayraktars.
But instead of Bayraktars, Prytula purchased something way more impactful – ICEYE's satellite. These folks never disappoint, so we believe we made the right choice by supporting them.
Serhiy Prytula
Foundation sponsored

Armed Forces support
May
Joint Effort
In May, Redwerk together with IZIVIZ, a Ukraine-based drone manufacturing startup, spent a million on surveillance drones and batteries for them.

charity
colab
June
Redwerk for Ukraine
In June we allocated one more million for charity, which was split between teammates within the #redwerkforukraine initiative. Each participant could decide on their own what nonprofit to support. Read on to learn the details.
Emergency Help
Just like in The Rembrandts' song, we are always there for our teammates when the rain starts to pour. In our case, however, it was no rain but a full-scale invasion.
Two of our teammates decided to join the military to defend our country against Russian occupiers. To support them, we paid them in full for two more months, and the next two months they received half of their salaries.
Besides that, we remain in touch and try to address urgent needs of their military units. On their request, we already purchased a power generator, navigation gadgets, and tactical boots.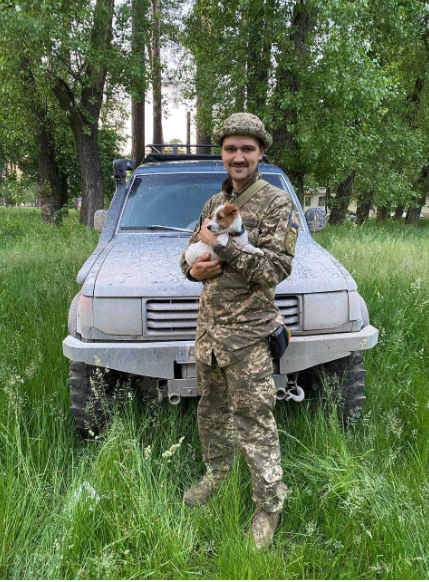 Redwerk also matches all the fundraisers arranged by teammates, and that's what happened when our favorite event management contractor, now serving in the Armed Forces of Ukraine, reached out for help. Having combined Redwerkers' individual contributions with corporate giving, we managed to quickly close his fundraiser for a car.
Our emergency support applies not only to employees in the military service but each and every teammate, including newcomers who are still on the probation period. Whether it's relocation to safety, birth of a child, or health issues, we allocate financial support on a case-by-case basis.
Job Opportunities
First weeks of the war were full of uncertainty and fear, which prompted many companies to resort to such radical decisions as downsizing and payment cuts. Redwerk, on the contrary, relied on its battle-tested strategy to do the opposite and look for opportunities even in the most unfavorable scenarios.
When businesses started laying off employees during the pandemic, we continued hiring to strengthen our team with all the new talents now available on the job market. We did the same during the invasion. But this time, our key motivation driver was the desire to help out fellow Ukrainians who lost jobs because of the war.
Actually, we even managed to surpass our pre-war hiring metrics. What used to be 2-3 hires per month has turned into 5. We've hired 25 people in five months, and we hope to move with the same pace forward. For a midsize agency like Redwerk, such results are pretty impressive. If you want to become part of our team, check out our vacancies here.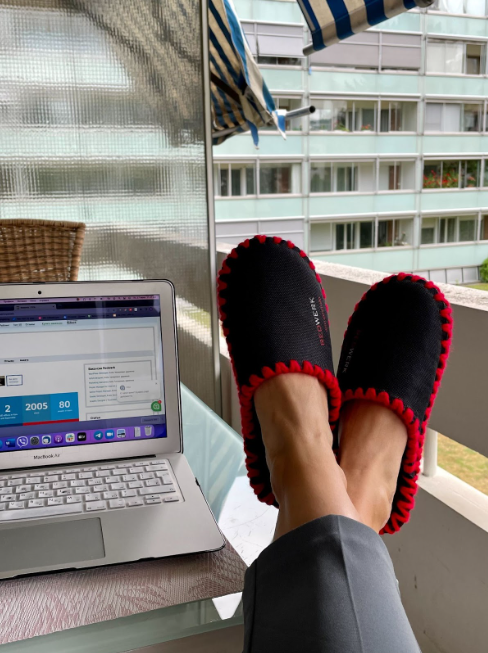 One employed ICT specialist can provide for the entire family and support local businesses by buying their products and services. Imagine how many great deeds a team of 80 can do. So if you're looking for an IT vendor, consider choosing one from Ukraine.
What's worth mentioning is that we stay in Ukraine. Unlike many IT service companies that opened offices in Poland, Romania or Bulgaria and lure Ukrainian specialists there, at this time we don't want to do so – this will only hurt our country's economy and demographic situation.
On top of that, men aged 18 to 60 are prohibited from leaving Ukraine by martial law, so they need job opportunities here in Ukraine, and that's what we as a company strive to provide.
Of course, those Redwerkers who have an opportunity to cross the border can do so. Our work-from-anywhere policy allows our teammates to choose where they feel most safe, happy, and productive.
Info Campaigns
Info campaigns are no less important. Even though it may seem like the entire world already knows the truth about what's going on in Ukraine and that Russia is a terrorist state, the reality is different.
People get tired of hearing war news; media outlets switch their attention to other global issues while the war and Russian propaganda rage on. Just look at how shamelessly Amnesty International justifies horrendous Russian crimes, devoting the entire report to accusations of Ukrainian defenders while barely mentioning Russia's massacre. These victim-blaming narratives do no good for Ukraine: instead of uplifting our spirit, they want us to doubt our defenders' skills and good judgment.
From the beginning of the war and on, the Redwerk team has been creating war-related content, reaching out to media providers and foreign partners, and using our social media channels to communicate the truth.
We also launched several info campaigns like #buyfromukraine and #workwithukraine, encouraging foreign businesses and individual consumers to opt for Ukrainian products and services. Now our merch and gifts for employees and clients are solely made in Ukraine.
One of our latest campaigns is #redwerkforukraine, so let's dive right in!
Redwerk for Ukraine Charity
Redwerk for Ukraine is a charity initiative that allowed each Redwerker to directly support their friends or relatives serving either in the Armed Forces of Ukraine, National Guard, Territorial Defense Forces, or engaged in crisis relief efforts. It was also possible to donate money to the nonprofit of their choosing.
The allocated one million hryvnias was equally divided between all the teammates who wanted to participate. To keep things transparent, we asked our teammates to provide receipts. Another requirement was to post about their donation on social media for more people to learn about it.
The charity campaign is over, and we're thrilled to share our results.
How many participated
At the time of launching the charity, Redwerk employed 82 ICT specialists. Almost half of the respondents welcomed our idea. One million hryvnias was divided between 40 participants, so each employee had 25K hryvnias at their disposal.
We believe such a high engagement can be attributed to several facts. First, Redwerkers are used to various fundraisers and charitable projects since we've already contributed to plenty.
Second, giving away corporate money is easier than digging into your savings. Last but not least, the war leaves no one indifferent. Despite the trying times we're living through, people have united like never before.