Corporate culture of an organization is part of its intangible assets and an effective competitive advantage. Its formation, maintenance, and development are one of the strategic goals of the companies that want to be successful.
For those interested in how Ukrainian corporate culture in IT companies has evolved, and how it differs from other countries, let's start by figuring out what it actually means.
What is Corporate Culture?
Corporate culture is basically the way things work in a company, how the processes are built there. Among others, it is something we take into account when deciding whether the work in a particular company would be comfortable for us personally.
But in a more formal definition, corporate culture is seen as a system of generally accepted goals, values, beliefs, rules, and norms of behavior that the employees of an organization share. It's what encourages people to follow patterns of behavior that support the achievement of organizational goals. And if you try to analyze why world-famous companies have become successful, you will notice they had an inspiring, future-oriented goal.
Microsoft would be a great example here. Its initial goal was "A computer on every desk and in every home". Now that they have achieved that, their goal evolved, and now it is "to empower every person and every organization on the planet to achieve more". This goal has built Microsoft corporate culture that refers to the values, traditions and behavioral expectations among employees.
But to make people work toward these goals, the company has to have a set of values. And that is the main element that is in the center of any corporate culture.
Corporate Culture Key Elements
Values
These are the basic principles and ideas adopted by the organization. They form the core of corporate culture and determine the direction of workers' activities, ensuring success.
Organizations with a strong culture have rich and complex value systems accepted by all employees.
Here are a couple of examples of great sets of values:
Champion The Mission – Prioritise work that advances the mission and positively impacts the community. Build with the long-term in mind. Actively participate in the community and culture
Be A Host – Care for others and make them feel like they belong. Encourage others to participate to their fullest. Listen, communicate openly and set clear expectations
Embrace The Adventure – Be curious, ask for help, and demonstrate an ability to grow. Own and learn from mistakes. Bring joy and optimism to work
Be A Cereal Entrepreneur – an actual term, not a typo – Be bold and apply original thinking. Imagine the ideal outcome
Coca Cola defines its values somewhat broader, as:
Leadership: The courage to shape a better future
Collaboration: Leverage collective genius
Integrity: Be real
Accountability: If it is to be, it's up to me
Passion: Committed in heart and mind
Diversity: As inclusive as our brands
Quality: What we do, we do well
People
It is impossible to build a solid corporate culture without people. Employees embody the values of the company and directly influence the corporate culture. That is why most companies find it crucial to hire people who already share and understand the same values the company maintains. For instance, Ante Technologies claims:
"You know you have become part of Ante Technologies when you see your contribution to our results and projects together with your own personal career development starts to soar"
However, some companies focus on their customers first, when the employees are second in priority. It depends on other values and mission of the organization. However, Virgin CEO Richard Branson believes that making employees a top priority, the company benefits both customers and investors.
Experiences
These include all the events and practices that occur in the daily life of an organization. Organizations with a strong culture pay great attention to it since it reflects the uniqueness of the culture of each organization and the characteristics of internal management.
Management System & Communication
This is a so-called chain of command in the organization: titles, positions, and roles performed by employees. It can be vertical or horizontal.
Vertical structure is where each employee receives orders from a manager of a higher rank. The chain of command goes from top to bottom only.
Contrary to vertical, horizontal structure connects all the employees. The work is performed in teams where each member has a specific role.
Narrative
Every organization has a history — a unique story of its foundation and development. And an exciting narrative built out of it can be a great addition to any company culture. It can be something like the story about Steve Jobs' interest in calligraphy that came in handy when designing Macintosh.
But it does not have to be just that. For example, Coca-Cola has a World of Coke museum that represents its products and how they have changed throughout the years.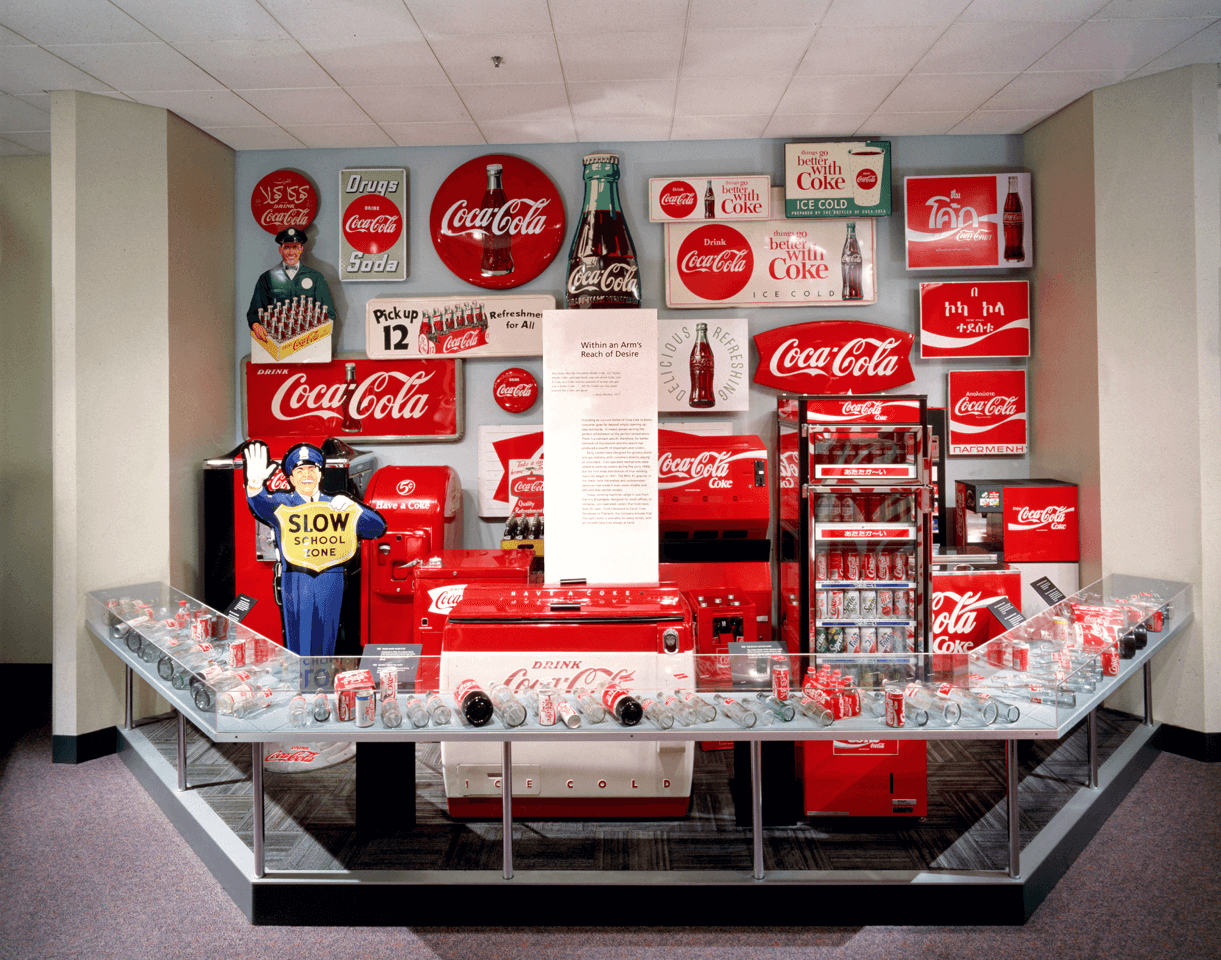 And The New York Times has a digital archive of its newspapers starting from 1851. The subscribers can even find the first article about the Moon landing in a fully searchable archive of past newspapers.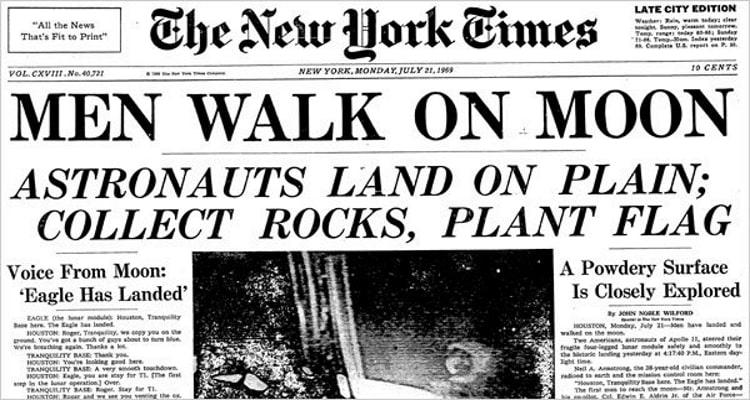 Environment
Place shapes culture. And certain office activities require different spaces. For instance, open space is great for collaboration, but others might find it crowdy and uncomfortable. That is why more and more companies are beyond concerned about their offices, trying to make them the best environment possible.
But place is not only the office. It's the location too. Geography has a significant influence on corporate culture. That is why we will define the main features of corporate culture in different parts of the world to see how they differ based on geography.
Corporate Culture in USA
American corporate culture historically revolves around the concept of the American Dream: the common belief that hard work is the way of reaching goals and prospering financially. However, this approach usually implies long work hours, frequent overtime, and a gap between the management and other employees.
Another feature of the US corporate culture is its informality. Americans use a very direct style in their business communication. The focus is on exchanging information and opinions, getting to the point. It is about what is said, not how it's said.
But when it comes to that great corporate culture, what do Americans value the most? Let's see on the example of Asana, which is ranked among Best Small & Medium Workplaces™ 2018.
One of its founders Justin Rosenstein pretty much sums up the company's corporate culture by saying:
"Even if companies are just out there to make money, they should still invest in culture. Treating each other well, being respectful to each other, building a culture you actually want to live in, these are all things that make people happier, and in the end, more productive"
And defines the values of Asana as the following:
Life/work balance
Participation
Awareness
Responsibility
Honest and open communication
In order to strengthen its friendly and open working environment, Asana also offers office perks that are becoming quite common in IT, such as free lunches, snacks and even their own cook who makes seasonal dishes from organic products twice a day.
But Asana is not the only one. There are also many other companies that can compete for the title of the company with the best corporate culture.
Corporate Culture in Canada
Canadian corporate culture is very similar to the US. The only big difference is the approach to management. Canadians prefer involvement of different parties and reaching consensus. Americans prefer managers to be more decisive and independent.
Let's use one of the most successful Canadian tech companies Hootsuite to see how it builds its corporate culture.
Hootsuite values are:
Passion for Customer Success
Grit in All We Do
Lead with Humility
Build a Better Way
Ambrosia Vertesi, Global VP of Talent at Hootsuite states:
"Our culture is a manifestation of our values and we feel that living by our values will in turn build our culture. It's how we tell our story and it's permeated through everything we do"
The company is always innovating their corporate culture to turn their employees their brand ambassadors and find talents that agree with their values.
This approach has allowed them to develop a great reputation as an employer, which also helps in finding the best people to work with. They now claim to have a team that is fully invested in the company, which means greater motivation and commitment.
Corporate Culture in Latin America
The culture of the Hispanics is heavily influenced by the Catholic worldview. Besides, the geographic position of Latin America, namely its geographical remoteness, affects the general nature of self-awareness. Therefore, the value scale of Latinos is determined by economic benefits, individual freedom, but is based on absolute values and moral commandments. Written laws are usually secondary in nature.
In terms of management, Latin Americans value strict hierarchy and status, the distance between top managers and subordinates. Besides, they are concerned about job titles and additional benefits.
There is also an issue of social discrimination. For instance, in Chilean companies, it exists on the basis of appearance, gender, and age. However, now, most companies try to eliminate that.
Another feature of the Latin American corporate culture is celebrations. Holidays, especially religious, play a major role in a workplace.
To illustrate an example of a great corporate culture in Latin America, we will use one of the companies listed in the Best Workplaces in Latin America 2019 called Mercado Libre.
The company describes its main principles as:
Honoring culture
Clarity and consistency in everything
Accountability at all levels of leadership
Engagement
Effective leadership
Clear behaviors and competencies
Corporate Culture in Asia
First of all, Asia is too big of a region to define a single corporate culture for all its countries. We have considered China, India, and Japan, and going through the features of corporate culture in their IT companies, the only common one we have defined is strong hierarchy. So, let's move to the differences now.
Corporate culture in Japan implies:
Decisions by consensus: public display of authority is not welcome
Workplaces are formal: the workers don't call each other by their first names at work
Dress code is necessary
Example:
Line is a Japanese IT company that builds its corporate culture around the word "pride", thinking of their employees as service providers and as human beings. Their values are:
Innovation
Actions with transparency
Diversity
Corporate culture in China implies:
Social media sites or even the Internet for some people are banned so that employees do not get distracted
The work should be done during business hours
Example:
Alibaba is a huge Chinese corporation with a culture that rests upon the following values:
Customers first, employees second
Trust is everything
Change is a necessity
Living seriously, working happily
Corporate culture in India implies:
Partying with colleagues occurs only on social occasions
Overtime
Work is the priority
Example:
Tech Mahindra is an Indian IT company with a culture that is driven by values:
Customer First
Professionalism
Quality Focus
Corporate Citizenship
Individual Dignity
Corporate Culture in Europe
As there are many countries and cultures in Europe, we will break it down to regions and define the most characteristic features and values of a corporate culture there.
Features:
Nordic countries: individual responsibility, network-oriented management, no strict chains of command, long-term perspective
Southern Europe: focus on human resources, social affiliation
Western Europe: commercial success oriented, focus on long-term perspective, strong leadership
Eastern Europe: strong work discipline, focus on short-term perspective
Values:
Western Europe (Great Britain, France, Germany, northern Italy, the Netherlands, Belgium): freedom of action, entrepreneurial spirit, innovation
Southern Europe (Spain, Greece, southern Italy, Ireland, southern France): cultural diversity, money as a proof of respectability
Scandinavian countries (Norway, Denmark, Sweden): resources, opportunities, liability, money as a form of security
Central/Eastern Europe (Ukraine, Poland, Romania, Hungary, Albania, Czech Republic, Slovakia, Bulgaria): hierarchy, life/work balance, functions are more important than people
These are only the most common corporate culture features and values that may vary depending on the country and the company. Let's see some examples.
Germany
German IT company SAP believes in innovation and considers people the most important asset.
The company provides flexible hours, mentorship programs, tuition reimbursement, and healthy exercise initiatives to create an environment that attracts creative and motivated employees.
Spain
Spanish company Amadeus is where corporate culture is of great importance. The company believes that being a great place to work means having the right culture:
"Having the right culture – one where our employees can flourish and one which makes us the kind of partner our customers love to work with"
And according to the reviews about great work/life balance, diversity, and comfort, they seem to follow this approach.
Taking responsibility
Being generous
Performing
Having fun
The next example will be Ukraine. And being a Ukrainian company ourselves, we want to look deeper into IT corporate culture of our country.
Key Features of Ukrainian Corporate Culture
The practice of Ukrainian IT companies proves that a set of values is the key. The managers focus on short-term work with the team and form a corporate culture based on the company's mission and values.
Corporate culture in most Ukrainian IT companies is built around people and making them work better. And it's usually achieved through great working conditions and perks.
In addition to a cozy workplace and free breakfasts and lunches, managers take care of the health and leisure of employees, teach foreign languages, send them to specialized conferences, and organize holidays.
New and productive approaches have touched the organization of the workflow, development, and goals of companies. The team knows exactly what priorities to put in the work and what qualities new employees should possess.
All this has created the building blocks Ukrainian IT companies share when shaping their corporate culture.
Balance
One of the main features Ukrainian IT companies share is the constant improvement in achieving work/life balance for the employees. They focus on innovation and efficiency in work, but at the same time, the priorities are the team, its overall satisfaction and happiness.
Healthy Lifestyle
Ukrainian IT companies support a healthy lifestyle. They usually provide gym membership to their employees or even have a gym at the office. The employees are also encouraged to take part in sports tournaments within one organization or among different companies.
Team Building
Team building events are gaining huge popularity and meaning among Ukrainian IT companies as they strengthen the team, improve communication, and develop employees as specialists. It can be done in the form of a pizza party, gameplay, or a big party to celebrate the New Year or the company's anniversary.
Remote Work
One of the most appreciated employee perks in Ukraine is remote work option. It allows spending some days or even months working from outside the office, which creates a better work-life balance.
Training
Ukrainian IT companies are interested in developing and educating their employees. Most of them offer at least English courses, and some allow applying for advanced courses or additional education, after which, depending on the period of work of the employee in the company, they provide its full or partial payment.
There are also training programs for interns, after which the trainee can work in the company. In addition, the companies tend to send employees to professional events and conferences to increase the level of their competence, train them, and benefit the company in the form of new contacts and deals.
At Redwerk
As a software development company, we aim to develop solutions for the tasks of any complexity to satisfy our clients. And to make sure we are succeeding in it, we have developed our own values that we stick to. And they are the best way to showcase our corporate culture.
Be Responsive and Proactive
Our employees know how to address questions and requests both from customers and co-workers immediately, which allows for better communication inside and outside the team. besides, they do not wait for the tasks to come. If they see they are running out of tasks or there is lack of input, they let each other know. Besides, if someone needs additional info, they send out reminders instead of just waiting.
Learn and Grow
As we want our employees to grow and always strive for self-development, we do everything to help them with that. They can always use our knowledge base with all our processes explained, read books from our own library, attend English lessons, and go to big tech conferences. And all that can be easily integrated into the working day without overtime, as we have flexible working hours and allow working remotely. For those who want to develop not only mentally but physically too, Redwerk provides gym membership.
Be integrated
We aim to maintain an environment where our employees can not only work but have fun and communicate. That is why our office is equipped with everything for this purpose. There is a room with a tennis table and all kinds of table games where we rest, play, chat, and have our pizza parties.
Go Green
We strive to make a difference in the world not only through technological solutions but through taking care of the environment. We want to make the world clean, starting with ourselves. That is why we decided to go green, which means:
Using only reusable plastic
Using only ecological household chemicals
Saving paper
Recycling
Holding trash bashes
Equal Opportunities
We believe in equal opportunities for all and do not accept discrimination in the workplace in any form. We are free of race, age, gender stereotypes (40% of our team are women). We value our workers based on their achievements and create equal working conditions for each and every employee, including the salary.
Thanks to all these values, our corporate culture has gone outside our offices. While maintaining our "Go green" initiative, we have decided we want to do more. Now we also help animal shelters with food and have a few charity initiatives, including helping the nursing homes and providing medicines for local facilities.
Corporate Culture in the World vs Ukraine
Although corporate culture differs depending on the companies and their values, its key features in different countries are mostly the same. Let's try to compare the features that people pay most attention to when evaluating a corporate culture.
We will use a scale of 0 to 100 points to mark if each of the criteria is true for a particular country/region.
0 – not true at all
100 – completely true
| | | | | | | |
| --- | --- | --- | --- | --- | --- | --- |
| | Ukraine | USA | Canada | Latin America | Europe | Asia |
| Life/work balance | 80 | 70 | 70 | 50 | 70 | 30 |
| Strong management | 50 | 60 | 60 | 90 | 60 | 90 |
| Strong hierarchy | 60 | 70 | 70 | 90 | 70 | 90 |
| Amazing offices | 80 | 95 | 95 | 50 | 80 | 30 |
| People come second | 50 | 50 | 50 | 70 | 50 | 50 |
Final words
Although every county has its own corporate culture features, the IT industry is cross-border in nature and has no national boundaries. No matter what you do, you have to at least use a framework, or library, or programming language created somewhere abroad. Many work in distributed teams and external vendors from places with different business and corporate cultures. At Redwerk we believe that exactly in this cross-border multicultural environment great software products are created.