UI/UX Design Services in Texas
How we create the best UI/UX Designs in Texas.
Our company understands the importance of providing top quality UI/UX design services. We make sure our designs serve their purpose, paying close attention to the visual and semantic components of the creative solutions we deliver. Our team of experienced professionals are experts in UI/UX design and can help you create a product that meets the needs and expectations of your target audience. Modern requirements, fresh design trends, usability, and the client's goal are what we keep on top of our list.
At Redwerk, we specialize in providing our clients with high-quality UI/UX design services. We use the latest technologies to craft experiences that are tailored to the specific needs of our customers. We also strive to exceed expectations, delivering projects on time and on budget with minimal to no downtime.
Technologies Our UI/UX Designers Masters
Why Us
Grid Systems
We use Grid Systems to create consistent, well-structured, and balanced layouts. Our design experts take time to perfect the alignment of all UI components on each screen, ensuring effortless navigation and rich digital experience for users.
Design Systems
To form and maintain distinctive and memorable brand identity, we first develop meticulous design systems. Having all the reusable patterns, brand voice principles, and style guides in place, we create designs consistent in color usage, layouts, and other.
Design Trends
Apart from helping businesses maintain their unique brand styles, we always keep an eye on hot trends in terms of colors, shapes, typography. Whether you need cartoon art, mind-blowing gradients, or parallax animation, we guarantee your product will draw users' interest from the first glance.
Human-Centered Design
At the very start of the product creation, we think of the end-user and their needs, both functional and emotional. We design interfaces that are easy to navigate and give consumers the right vibes, making them feel attached to the product.
Responsive Design
We make designs that naturally adapt to the media that renders them. Whether you use a web interface, tablet, or smartphone, your user experience stays solid. Media queries, fluid grids, and flexible images are the technicalities, but there is much more beyond.
Optimization
The graphics we create for your products are optimized without quality loss. We make sure the pictures load quickly, stay attractive, and fully legible, regardless of poor internet connection and the user's device model. We use the lightest proven image formats: .svg for vector images, .jpeg for photos, and .png for the rest of the graphics.
Pixel Perfect
We take care of your graphics pixel by pixel to meet and exceed the global design standards. With our pixel perfect techniques, your designs will reach the needed level of sharpness and perfection. To achieve the highest quality for all imagery, we optimize them for every specific goal.
Redwerk is a hardworking development company that went out of their way to meet our needs. We had the pleasure of working with Redwerk to help us release a new web application. The team was very professional, completed the project in a timely manner and had the necessary skills required. Their customer focus, quality of work, technical knowledge, and willingness to go above and beyond for the client are their greatest strengths.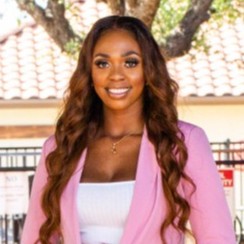 Eunice Chendjou, Co-Founder & VP of Partners at OpenTeams
I really enjoyed it, I think that the team worked really well together. They were diligent and considering not just what I had asked for but what we were trying to accomplish with the product.
David Charboneau, CTO at OpenTeams
Looking to hire talented UI/UX designers in Texas?
We'd love to share our design expertise. Please drop your details and we'll get you started.
30+
YEARS COMBINED
EXPERIENCE
44
DESIGN PROJECTS
COMPLETED