Software Product Development Services in Wilmington
We create the best software in Wilmington.
At Redwerk, we understand the importance of planning and developing a top-notch software product. We will analyze your project step by step, precisely estimating the resources needed for each individual part. Plus, the processes are transparent, so you'll be able to see the shape of the end-product and its implementation timeline. We have some of the most advanced resources available in the area and have already started developing innovative products that are sure to have a lasting impact.
For the design phase, we'll choose the color palette and fonts, develop wireframes and the map of your application, as well as interactive objects and interactions. We can also provide an MVP as a demo, or move directly to the full-scale project development.
We also conduct a series of automatic and manual tests to ensure the quality of the final product. Once the development is done, if needed, we can also release it to the market.
Case Studies from Wilmington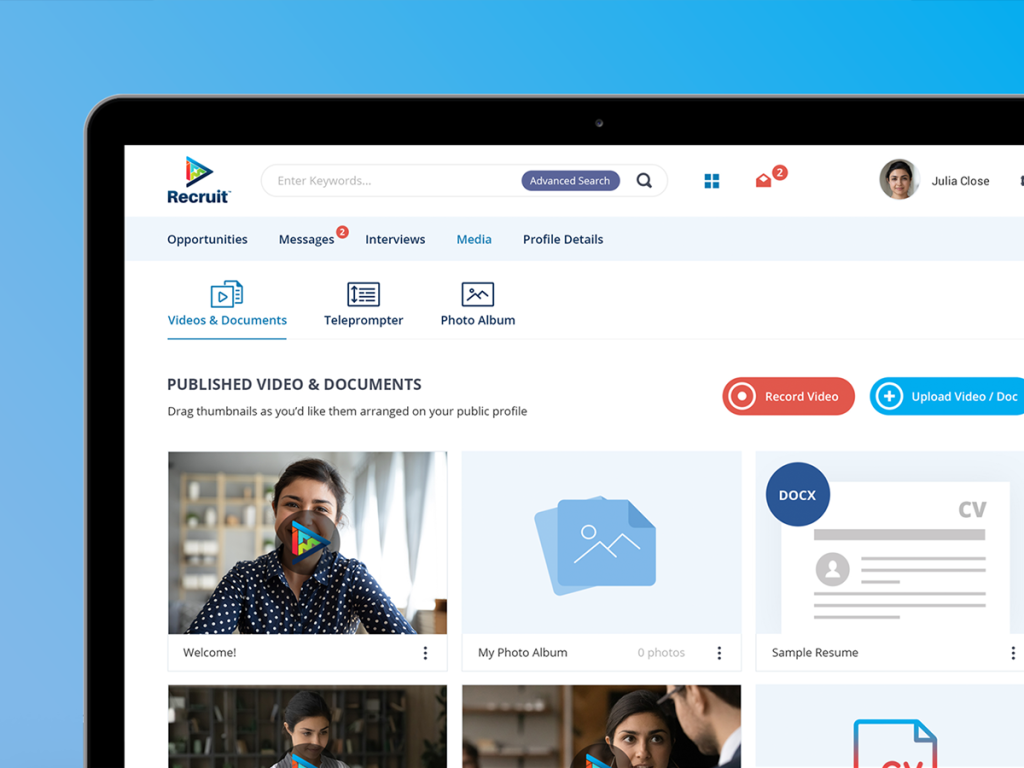 Developed from the ground up patent-pending recruitment SaaS acquired by HireQuest
Technologies Our Web Developers Master
Looking for a professional product development team?
Contact Us
Why Us
Easy Software Development
Outsource your company's software project to Redwerk (no matter how simple or complicated), and you'll reap the benefits. We'll bring your product's vision to life, and provide your company with a high-quality piece of software.
Quality Guarantee
We put tremendous effort into building software that users want to adopt. Whether your company needs a SaaS, web app, mobile app, or any other piece of software, you can rest assured knowing that Redwerk guarantees the quality of your build.
Quick Deadlines
While it takes some time to build a quality software solution, we'll make the development process feel quick and painless. In fact, we can schedule a series of milestones for your development project which won't be missed.
Intellectual Property Rights
We provide you with 100% ownership of the software that we build for you. All work performed starting from wireframes and up to smallest notes belongs to you. No exceptions!
Legal Protection
Need us to sign a Non-Disclosure Agreement (NDA)? No problem. We're a professional offshore software product development company, and we'll make sure to protect your project's privacy.
Strong Communication
You'll find it easy to chat with our team in English. Plus, we'll work hard to regularly communicate with you during a window of time that's most convenient to you.
Going to Outsource? Don't
Hurry - Check Out 13 Reasons to Avoid
Outsourcing First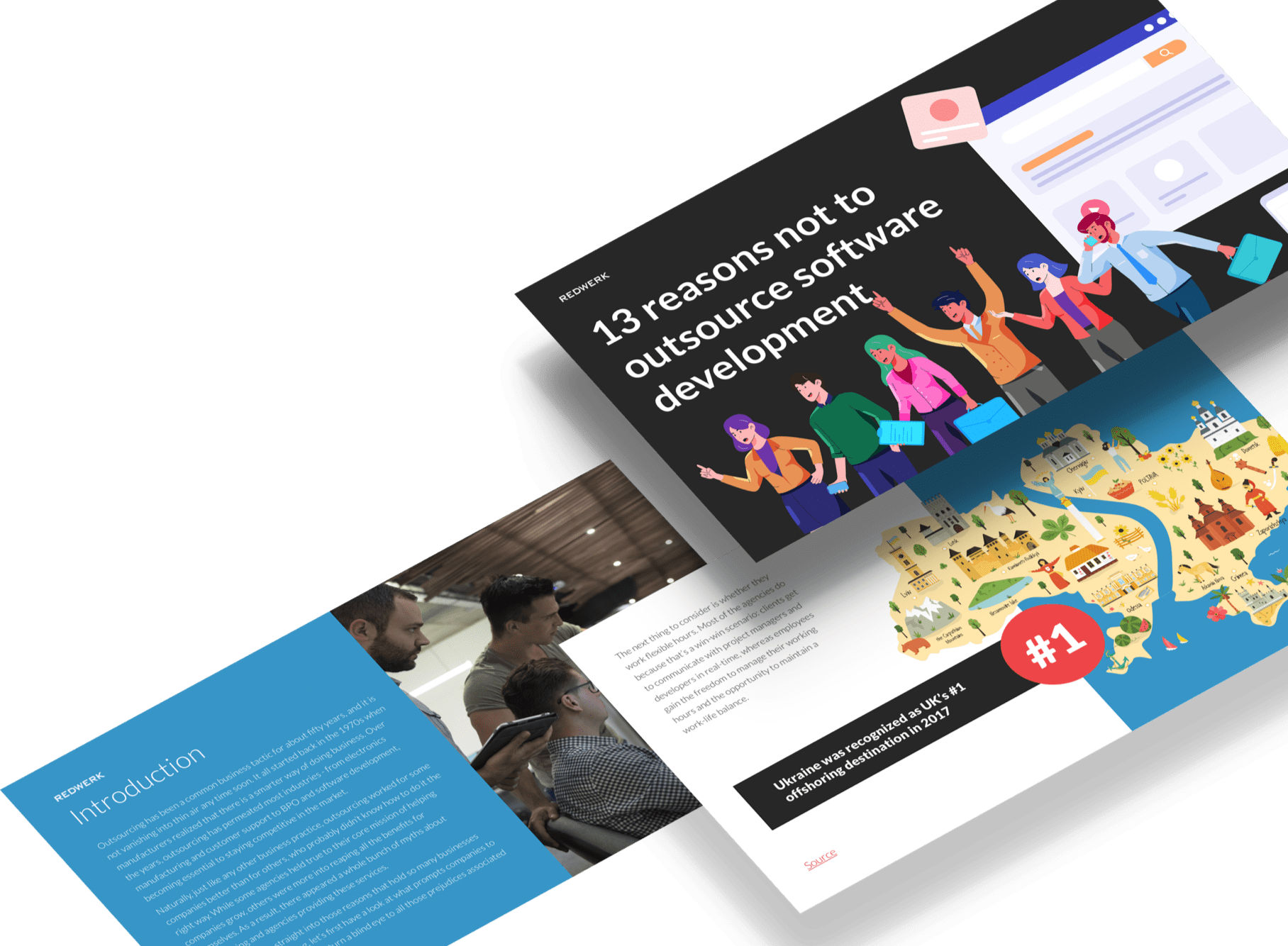 I've sent Redwerk a number of complicated architecture and design tasks, and they've pretty much delivered on every one of them provided that I wasn't asking for something that isn't technically possible.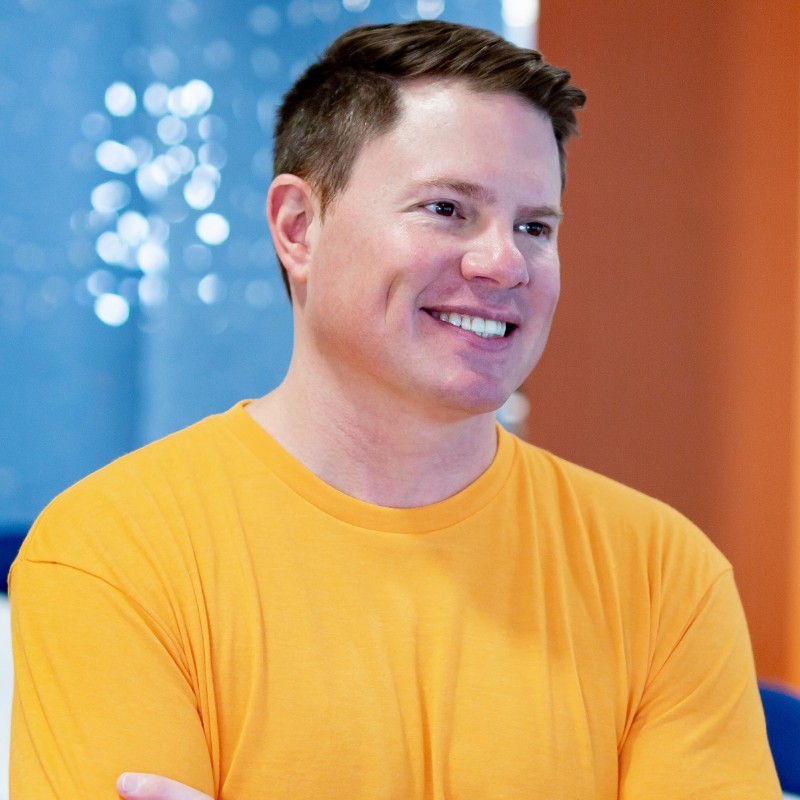 Ira Bell, Founding Board Member at Recruit Media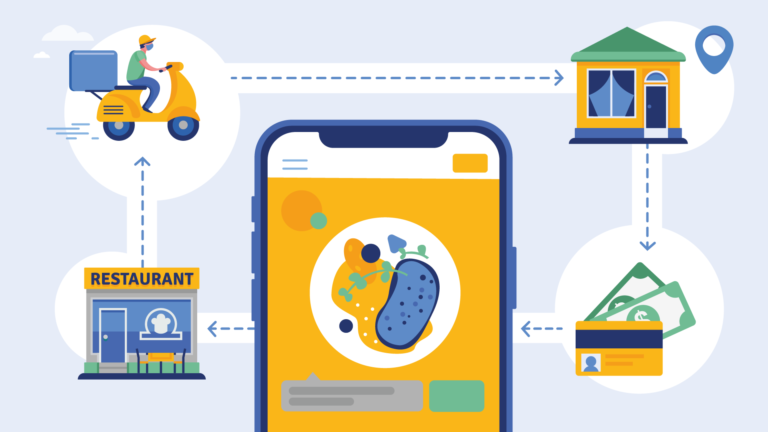 Building a delivery app is a viable and lucrative venture because it brings multiple benefits to consumers, restaurant owners, and entrepreneurs who created those food ordering apps. Consumers enjoy the convenience and a broad choice of cuisines conveniently grouped in a singl...
Read More
Ready to hire experienced product developers in Wilmington?
We'd love to hear from you!
12
COMPLEX DISTRIBUTED
SYSTEMS DEVELOPED
FROM SCRATCH
3000
USERS' ISSUES
ADDRESSED BY OUR
SUPPORT SERVICE
40%
FASTER TIME TO MARKET
DUE TO OUR AGILE
PROCESS
7
STARTUP COMPANIES
TRUSTED US WITH THEIR
WHOLE TECHNOLOGY