Software Product Development Services in Colorado
How we create the best Software Products in Colorado.
Planning
We prioritize having a detailed plan before starting any project. By analyzing the project and estimating the resources needed for each part, we can ensure that the project runs smoothly and efficiently, minimizing any risks or unexpected delays.
Design
We recognize the importance of the design stage in software development projects. Here are some steps that we can take to design your software masterpiece: will define the user experience; will choose a color palette and fonts; will develop wireframes; will create a map of your application; will design interactive objects and interactions; will add animations.
Development
We provide options for our clients, such as offering an MVP as a demo first, after all estimates are approved. This can be a great way to test the product's functionality and gather user feedback before investing in a full-scale launch. During the project, you can observe every aspect of the development process, and our managers are always available if you need to consult.
Testing
Testing is a critical part of software development to ensure the quality of the final product. We conduct a series of automatic and manual tests from Unit Testing to System and Acceptance Testing.
Release
Great! You've made it to the release stage, which is an exciting milestone in the software development process. After being analyzed, coded, designed and tested at Redwerk, your product is 100% ready to be released.
Support
Providing ongoing support is an important aspect of ensuring the success of your software product. You may choose to sign an SLA with us and get a support team with us who will address requests of your customers on a daily basis.
Looking for a professional product development team?
Contact Us
Why Us
Easy Software Development
Outsource your company's software project to Redwerk (no matter how simple or complicated), and you'll reap the benefits. We'll bring your product's vision to life, and provide your company with a high-quality piece of software.
Quality Guarantee
We put tremendous effort into building software that users want to adopt. Whether your company needs a SaaS, web app, mobile app, or any other piece of software, you can rest assured knowing that Redwerk guarantees the quality of your build.
Quick Deadlines
While it takes some time to build a quality software solution, we'll make the development process feel quick and painless. In fact, we can schedule a series of milestones for your development project which won't be missed.
Intellectual Property Rights
We provide you with 100% ownership of the software that we build for you. All work performed starting from wireframes and up to smallest notes belongs to you. No exceptions!
Legal Protection
Need us to sign a Non-Disclosure Agreement (NDA)? No problem. We're a professional offshore software product development company, and we'll make sure to protect your project's privacy.
Strong Communication
You'll find it easy to chat with our team in English. Plus, we'll work hard to regularly communicate with you during a window of time that's most convenient to you.
Going to Outsource? Don't
Hurry - Check Out 13 Reasons to Avoid
Outsourcing First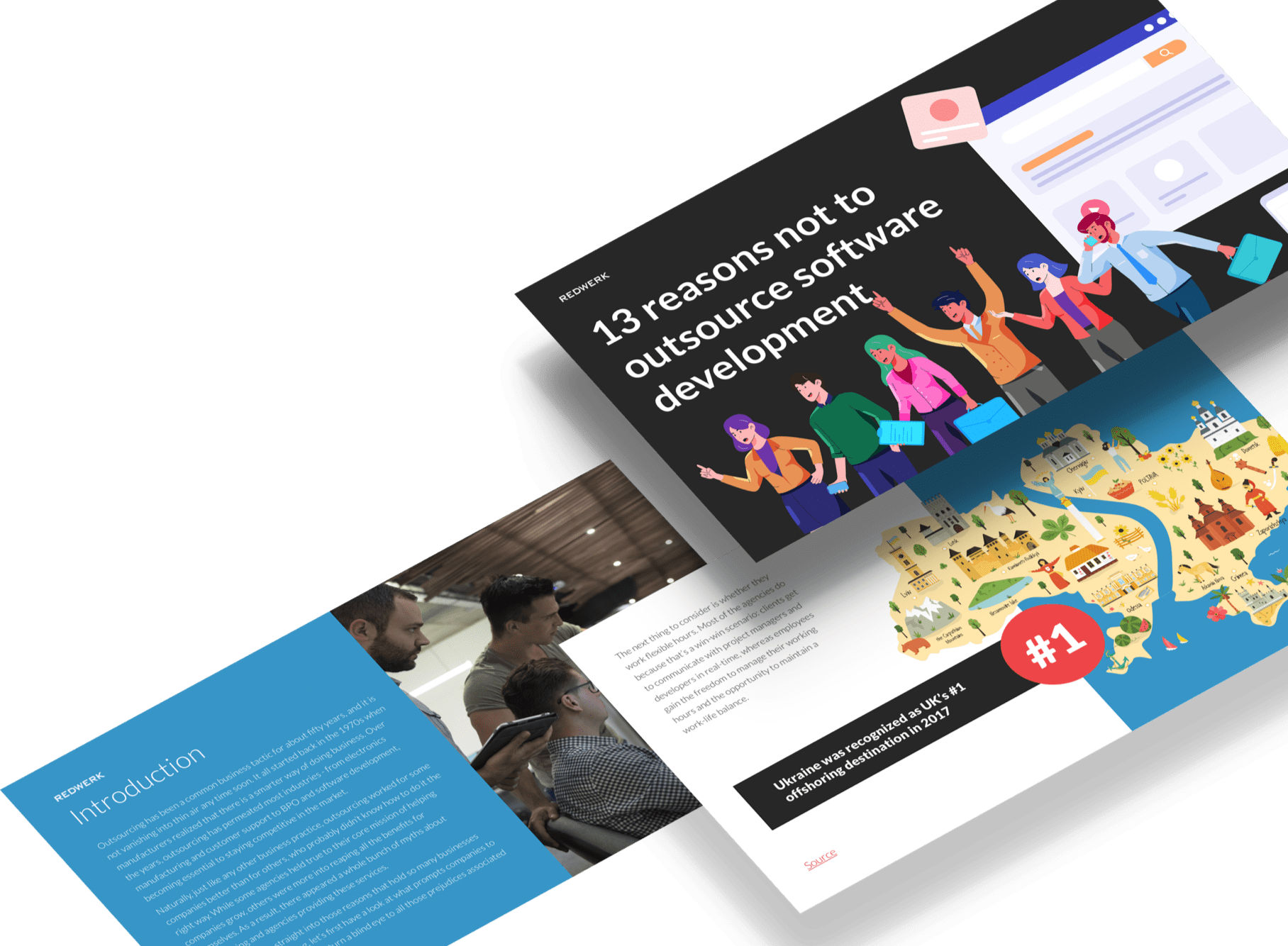 Related in Blog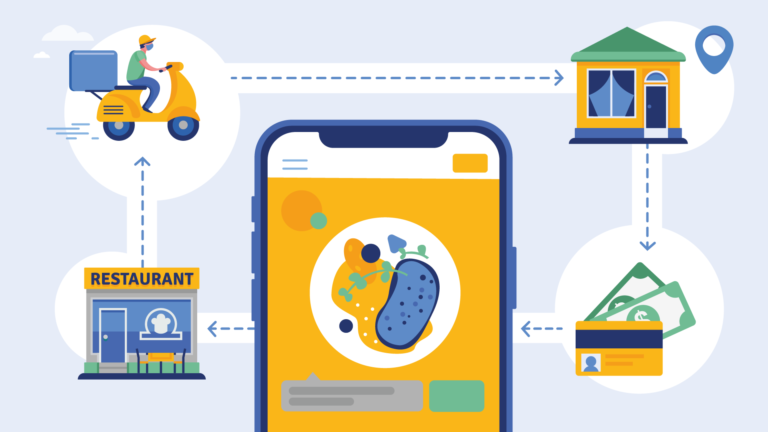 The busy times we live in set new business rules and trends, and what once was a lucrative venture may now bring zero profits. Therefore, it is not surprising that even firmly-established dine-in restaurants lose their market share to small enterprises offering fast and convenien...
Read More
Looking for a reliable web development partner in Colorado?
Best web app development services to implement your ideas.
15+
YEARS DEVELOPING
FOR WEB
1/3
OF OUR STAFF ARE MOBILE
DEVELOPERS
100+
YEARS COMBINED
FRONTEND EXPERIENCE
100+
WEB APPS
ACCOMPLISHED