Software Product Development Services in Beuningen
How we create the best Software Products in Beuningen.
Redwerk team is highly skilled and experienced in providing quality IT services. We are committed to providing the best possible solutions to meet your needs and exceed your expectations. Our goal is to help you succeed in your business objectives by delivering reliable and innovative IT solutions.
Product development can involve various stages, such as researching customer needs, developing a product concept, designing the product and developing a prototype. It also involves testing the product and launching it in the market. The services of our professional IT product development company can help an organization to design and develop their products quickly and efficiently. The firm will typically provide a complete package of services such as research, design, development and marketing.
Selected Product Development Cases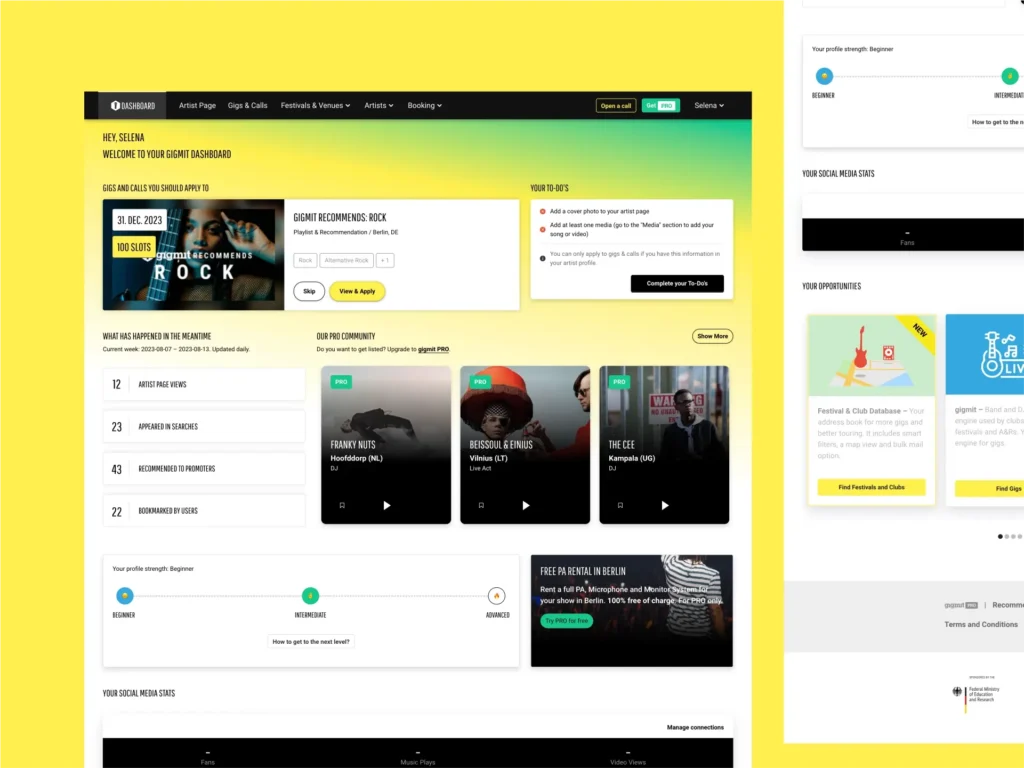 Helped Europe's leading gig booking platform enrich its database resulting in 500% more gigs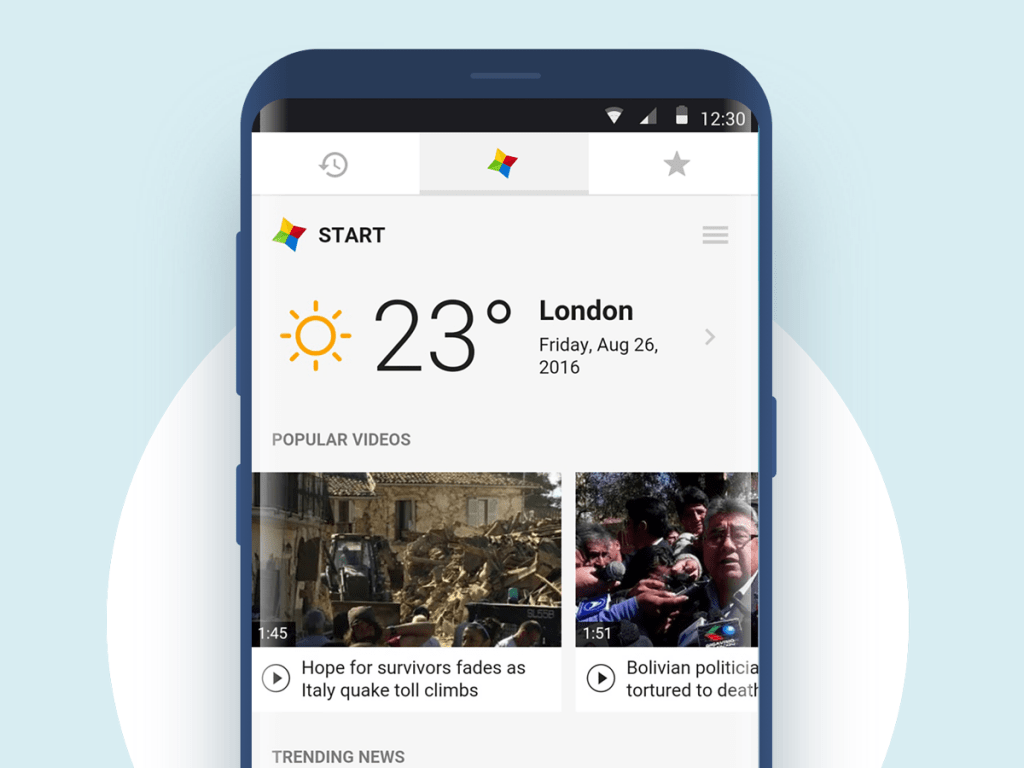 Developed secure Chromium-based mobile browser supporting 18 languages and having over 100K installs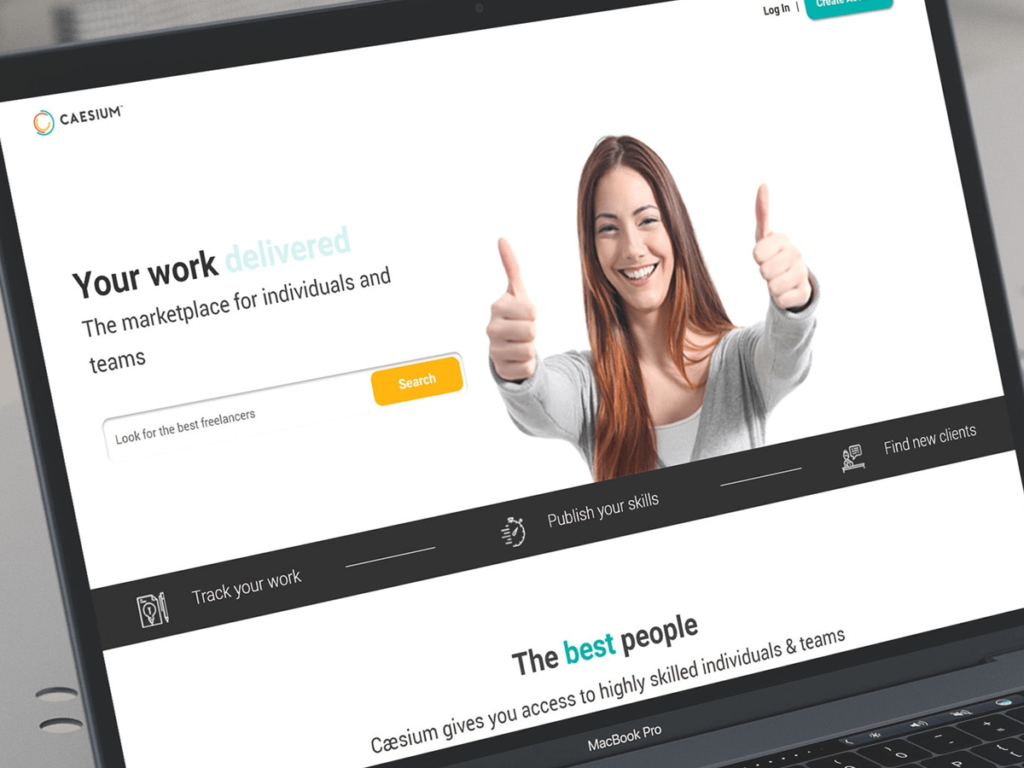 Developed freelance marketplace SaaS featured on Trendhunter, world's #1 trend platform
Technologies Our Web Developers Master
Looking for a professional product development team?
Contact Us
Why Us
Easy Software Development
Outsource your company's software project to Redwerk (no matter how simple or complicated), and you'll reap the benefits. We'll bring your product's vision to life, and provide your company with a high-quality piece of software.
Quality Guarantee
We put tremendous effort into building software that users want to adopt. Whether your company needs a SaaS, web app, mobile app, or any other piece of software, you can rest assured knowing that Redwerk guarantees the quality of your build.
Quick Deadlines
While it takes some time to build a quality software solution, we'll make the development process feel quick and painless. In fact, we can schedule a series of milestones for your development project which won't be missed.
Intellectual Property Rights
We provide you with 100% ownership of the software that we build for you. All work performed starting from wireframes and up to smallest notes belongs to you. No exceptions!
Legal Protection
Need us to sign a Non-Disclosure Agreement (NDA)? No problem. We're a professional offshore software product development company, and we'll make sure to protect your project's privacy.
Strong Communication
You'll find it easy to chat with our team in English. Plus, we'll work hard to regularly communicate with you during a window of time that's most convenient to you.
Going to Outsource? Don't
Hurry - Check Out 13 Reasons to Avoid
Outsourcing First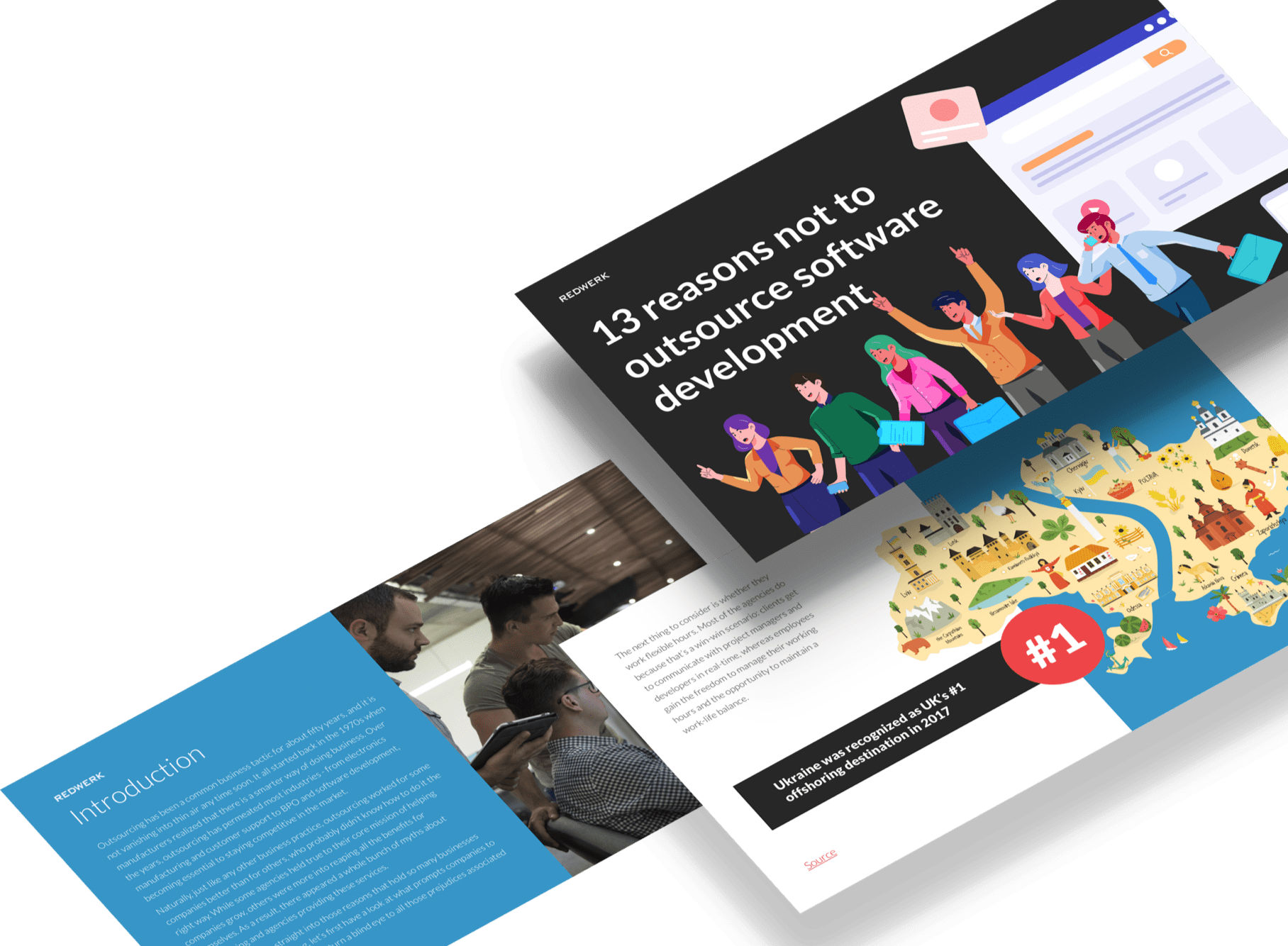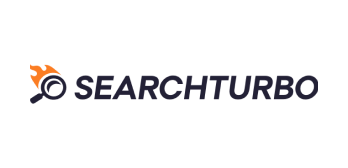 Over the last two decades, I gathered a lot of experience with external development teams. I collaborated with Redwerk team when I worked for Searchturbo. They helped us scale our mobile development resources and deliver successful android projects. I found Redwerk to have the skillset and ability to understand what our needs were - both business and technical - to support us in delivering a complex application. The team was always proactive with questions and issues and put in every effort to provide a high-quality product. I can highly recommend Redwerk team to hire for web and mobile software development if you need reliable and professional development.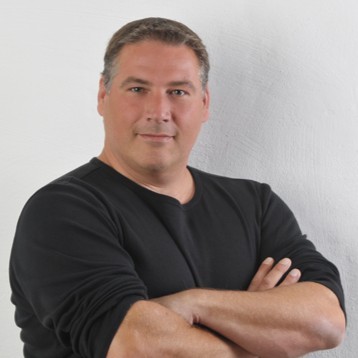 Michael Boecher, Founder & Chief Product Officer at SearchTurbo
Redwerk team was tasked with rapidly developing the first version of a brand new product for Quandoo and they did so with flying colours. In spite of complexities of the project and an extremely tight deadline the team was able to deliver an outstanding product to the benefit of Quandoo's customers. Redwerk team's flexibility and ability to adapt to changing circumstances and Quandoo's request, be consistent with deadlines and commitments were outstanding. I highly recommend Redwerk as the go-to outsourcing company.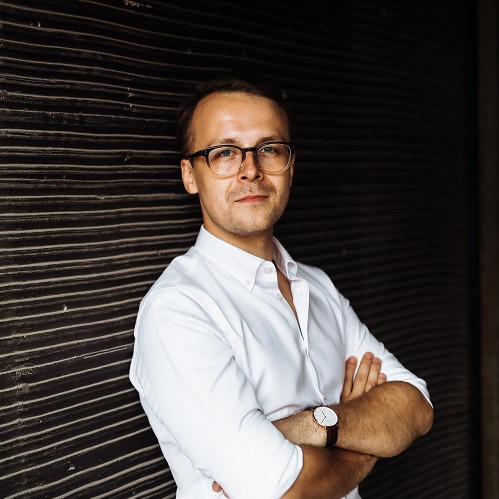 Nikita Gorshkov, Head of Merchant Products at Quandoo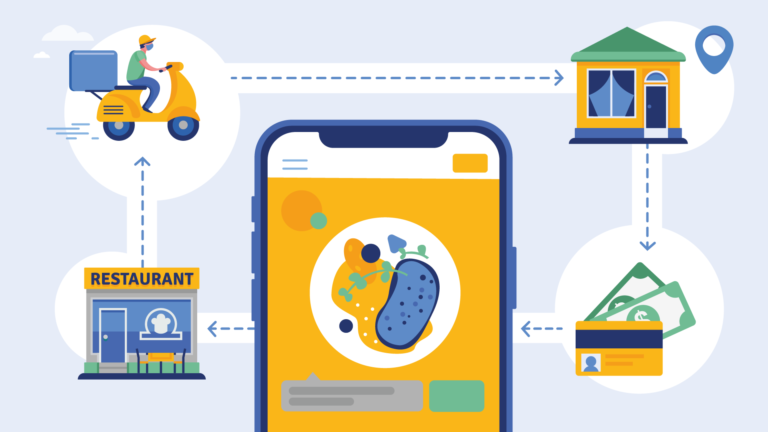 Building a delivery app is a viable and lucrative venture because it brings multiple benefits to consumers, restaurant owners, and entrepreneurs who created those food ordering apps. Consumers enjoy the convenience and a broad choice of cuisines conveniently grouped in a singl...
Read More
Ready to hire experienced product developers in Beuningen?
We'd love to hear from you!
12
COMPLEX DISTRIBUTED
SYSTEMS DEVELOPED
FROM SCRATCH
3000
USERS' ISSUES
ADDRESSED BY OUR
SUPPORT SERVICE
40%
FASTER TIME TO MARKET
DUE TO OUR AGILE
PROCESS
7
STARTUP COMPANIES
TRUSTED US WITH THEIR
WHOLE TECHNOLOGY