Mobile Application Development Services in Washington
Redwerk creates the best apps for more than nine years for the best using.
Redwerk mobile application development compone specializes in developing top-notch mobile applications on both iOS and Android platforms, using the latest technologies and the highest standards of the mobile market. Our experienced team works hard to ensure your app is bug-free and suitable for the App Market.
Redwerk's experience in hybrid and cross-platform app development can help businesses save time and money while still delivering high-quality apps for both iOS and Android platforms. This is especially useful for businesses that need to reach a wider audience or have limited resources for separate app development.
Additionally, our expertise in wearable technology can be a valuable asset for businesses looking to incorporate wearable devices into their products or services. With our team's knowledge of wearable platforms and understanding of their potential applications, Redwerk can help businesses develop innovative and functional wearable devices that meet their specific needs.
Ready to unlock hidden mobile app development potential?
Contact Us
Why Us
Effective Communication
Effective communication is key to the success of any software development project. Skilled Project Managers and Business Analysts with excellent English abilities play a crucial role in facilitating effective communication between clients and the development team. They ensure that the client's ideas and needs are properly understood, documented, and translated into actionable development plans. By having a clear understanding of the client's requirements and expectations, the development team can create software solutions that meet or exceed the client's expectations.
Offering Mobile App Development
At Redwerk, we understand the importance of creating mobile app solutions that are not only reliable and performant but also deliver a great user experience. We achieve this by focusing on user-centric design and development practices, such as rapid prototyping and user testing, to ensure that the app meets the needs and expectations of its intended audience.
Design and Concept
In addition to having a robust set of features, a successful app also needs a user-friendly interface and attractive design to capture the attention and engagement of users. At Redwerk, we understand the importance of UI/UX design and strive to create visually appealing and intuitive interfaces that enhance the user experience and increase user retention.
Quick Ramp-Up
Even before signing the agreement, our team will select the best development plan, create the main concept, and choose the best specialists for its execution. Because of this, in many cases, the job on the project begins right away.
Quality Assurance
Providing start-to-end mobile app development we guarantee that our customers always get a well-designed and highly optimized product checked by our quality assurance team. We do whatever it takes to give you the mobile app development services of the best quality.
UTC-Friendly
Thanks to the comfortable location of our R&D centers, you can keep in touch with our team from Washington.
Should You Outsource Development At All?
Learn 13 Reasons Not To!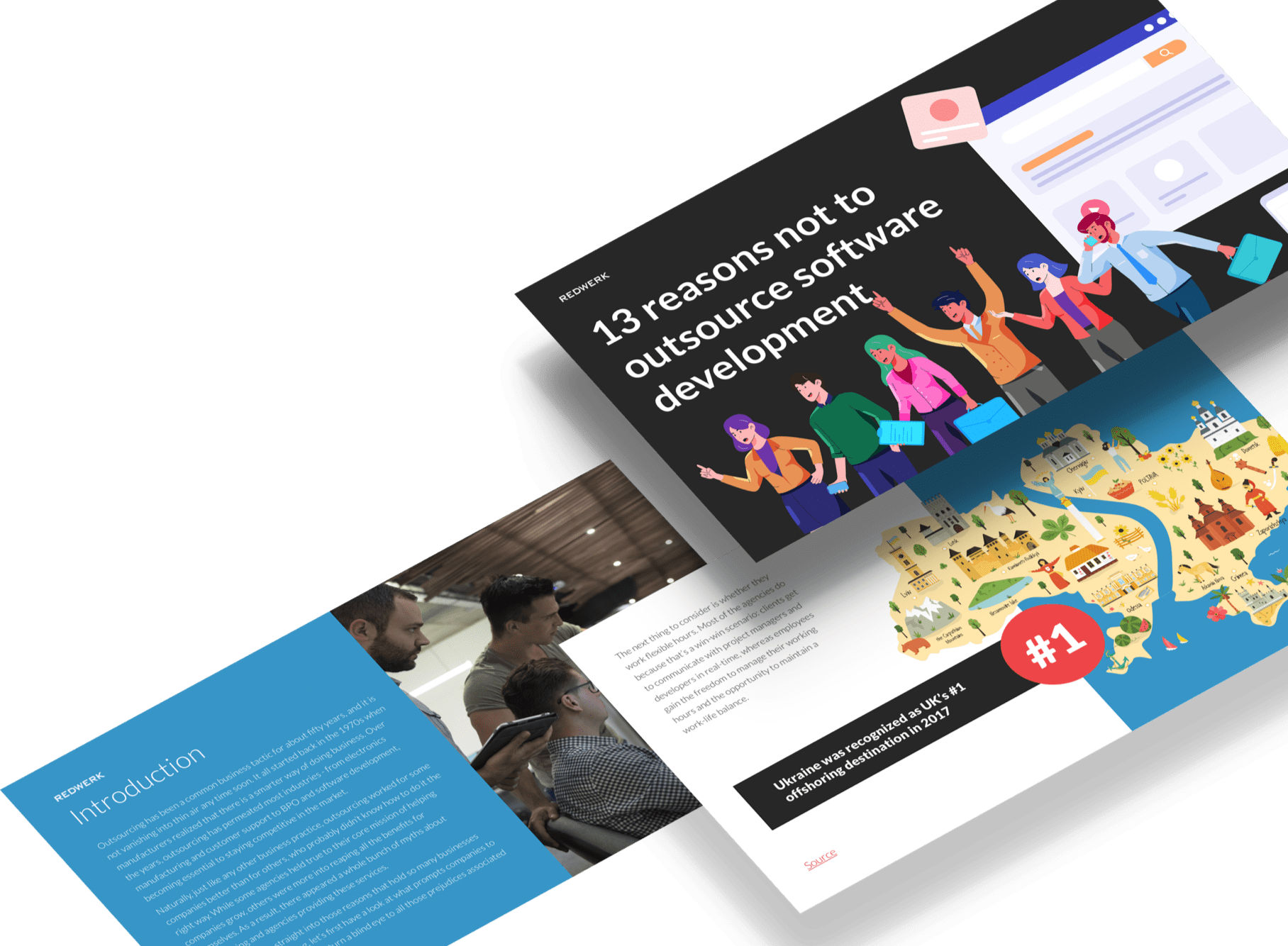 Redwerk is a great team that a very-very professional and put client as their first priority. Overall, the quality is pretty good and we have a decent app in the App Store now, so we are pretty happy about that.
Jiajia Zhang, Product Manager at Gooroo

What is so impressive about Redwerk, is their never say die to their commitment to their clients. During the terrible crisis in Kyiv, one of their programmers went to their office to do something that he felt was important. We never knew what happened here at Worldnow until months later. There is a noble and courageous quality to everyone that we've encountered at Redwerk. They do brilliant work and execute what they say they will always on budget and on time. I can't imagine a greater company and group of people that we could've been blessed to work with over the years. I am very humbled by Redwerk. I hope you have the good fortune to work with them as well.

Gary Gannaway, Founder and CEO at WorldNow

Absolutely worth any time and money. I have been working on an Android app for my start-up CleanAgents.com and Redwerk was able to deliver quickly a reliable solution with all testing and expected value. Would recommend for projects of any size and level of difficulty.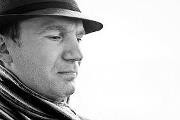 Sergiej Rewiakin, Co-Founder at CleanAgents.com

I've been working with Redwerk almost continuously since 2006 on various complex software development projects (C++, Java, JSP, Spring, Django, iPhone). This company provides excellent software application development services for a great price. They are very flexible, customer-focused, responsive and communicative. I would warmly recommend other companies to hire them for your software development projects.

Michael Riedijk, CEO at PageFreezer.com
It helps to keep us involved and informed. And hopefully, keep us a tight community like we already are.

Bill Gillespie, City mayor of Prattville, AL
Related in Blog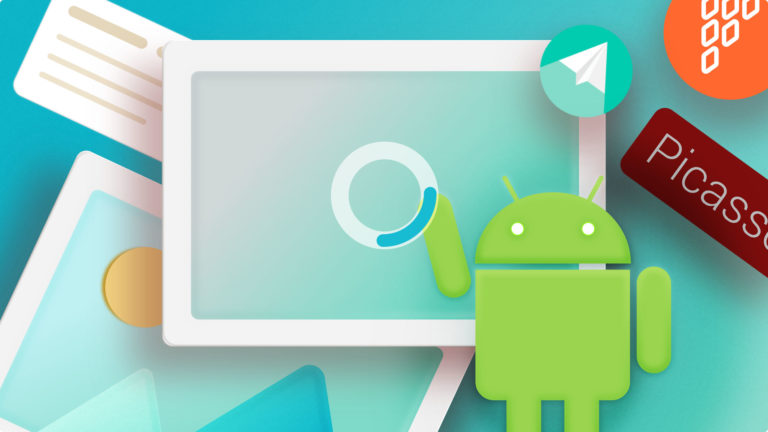 A modern Android application is hard to imagine without image loaders. They take over the rough work of loading asynchronously, processing errors, displaying placeholders, caching, and transforming pictures. Process automatization exempts the developer from the need to "reinven...
Read More
Ready to hire experienced mobile developers in Washington?
Our team is more than ready to help you with the mobile app development across a range of domains.
15
YEARS DEVELOPING FOR
MOBILE
1/3
OF OUR STAFF ARE MOBILE
DEVELOPERS
12
MLN TOTAL USERS OF THE
APPS WE DEVELOPED
70+
MOBILE APPS
ACCOMPLISHED