Machine Learning & AI Development Services in Australia
How we provide the best ML, AI and Data Science Services in Australia.
It is important to note that AI solutions may not be suitable for all business cases, as there are certain challenges associated with them. Nonetheless, machine intelligence has the potential to transform businesses and unlock new opportunities. By leveraging the capabilities of AI, businesses can gain a competitive edge in their respective industries. Furthermore, AI-driven solutions can help optimize processes and enable better decision-making.
Experts at Redwerk understand that each project is unique, so we approach each solution individually and customize it to the needs of our clients. Redwerk is familiar with the most advanced machine learning frameworks in the industry and can help you create a powerful software product that meets your expectations.

Case Studies from Australia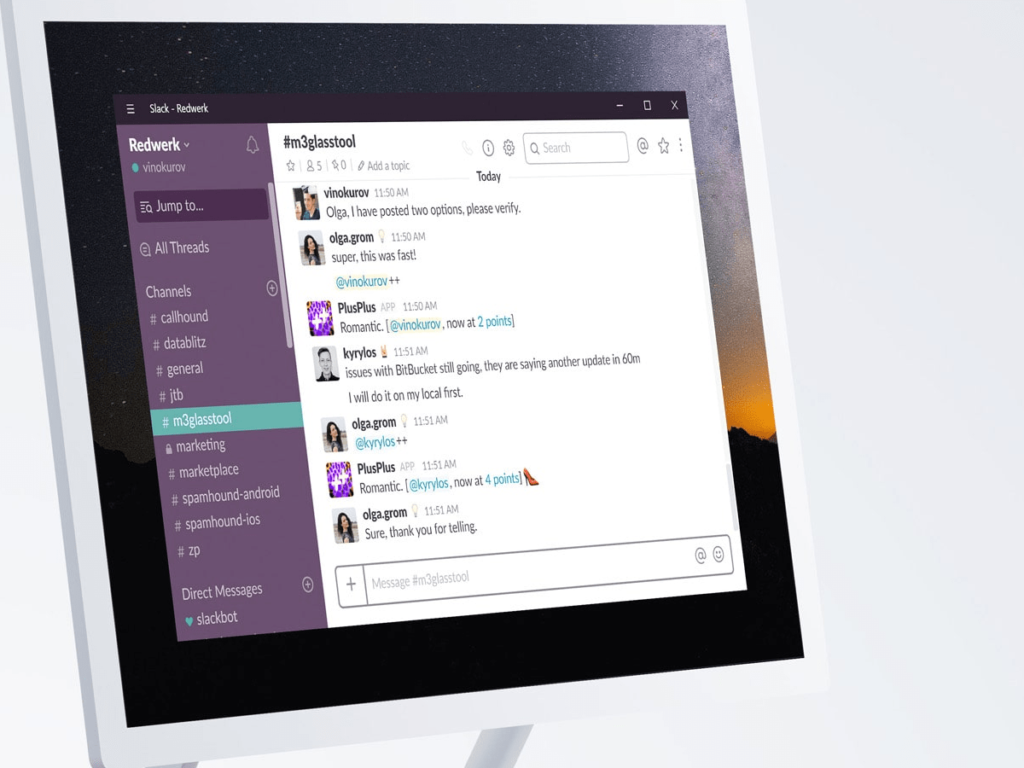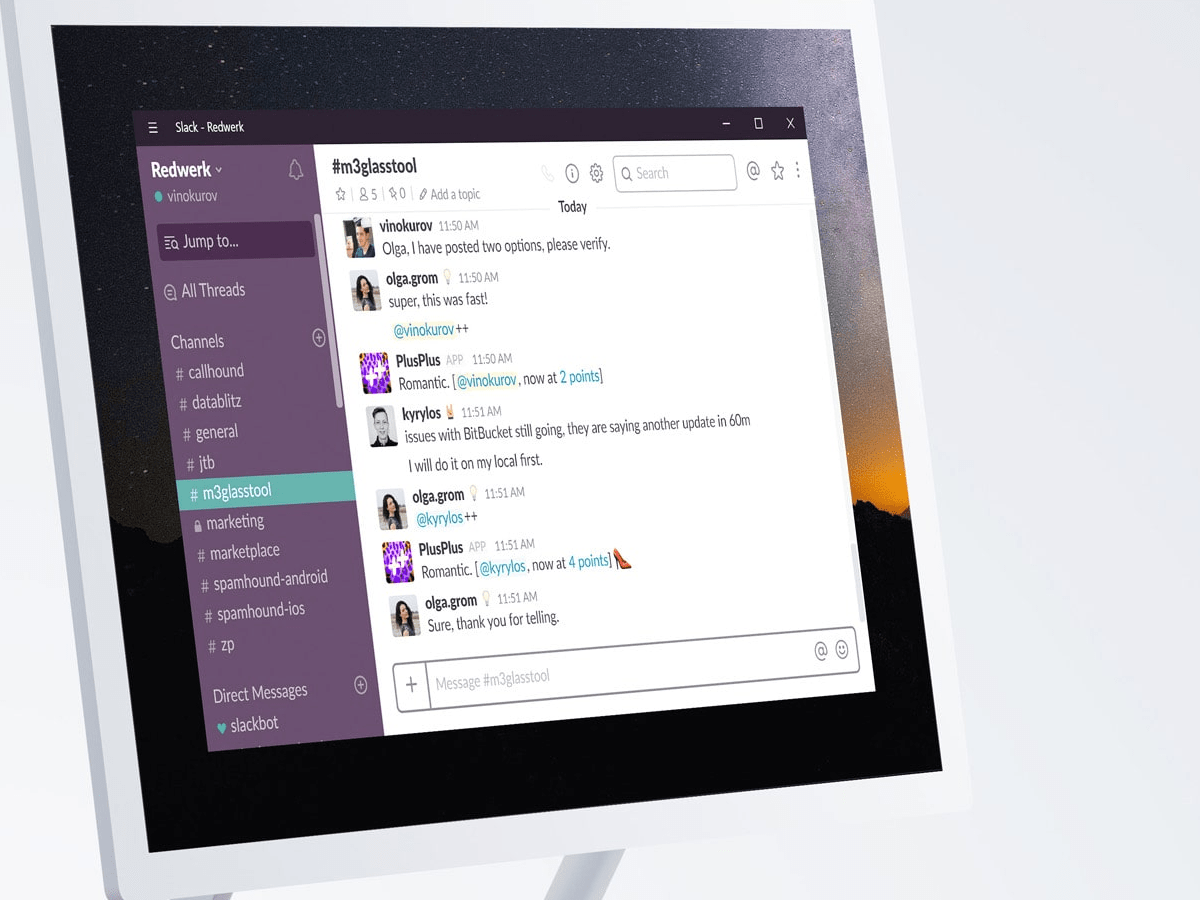 Rewrote Slack scoring bot boosting its capacity from 500K to 1 mln user actions per minute
Why Us
Quality Guarantee
We offer free support on all ML, AI and data science projects for the first three months. We also include free QA in every product we deliver.
Timely Delivery
At Redwerk, we've done all things on time we've ever been given. We have the expertise and methodology to ensure our clients get the functionality they need when they need it.
Maximum Agility
In the fast-changing business world, it's very important to always be ahead of the competition. We can scope out and quickly deliver an MVP for your idea and, once everything is fine, a full-scale product.
Experience
Redwerk has been committed to providing governments with software products since 2015. You can trust that we'll always serve you and your people's best interests.
Reliable Service
While our staff is located in Eastern Europe, we're dedicated to serving private sector organizations regardless of your specific location. We'll keep in touch via Skype, e-mail, phone, or whatever your personal preference may be.
Cost-effective
Save your costs and time with our team. We offer a custom approach for each and every client, taking all your needs and requests into account.
Should You Outsource Development At All?
Learn 13 Reasons Not To!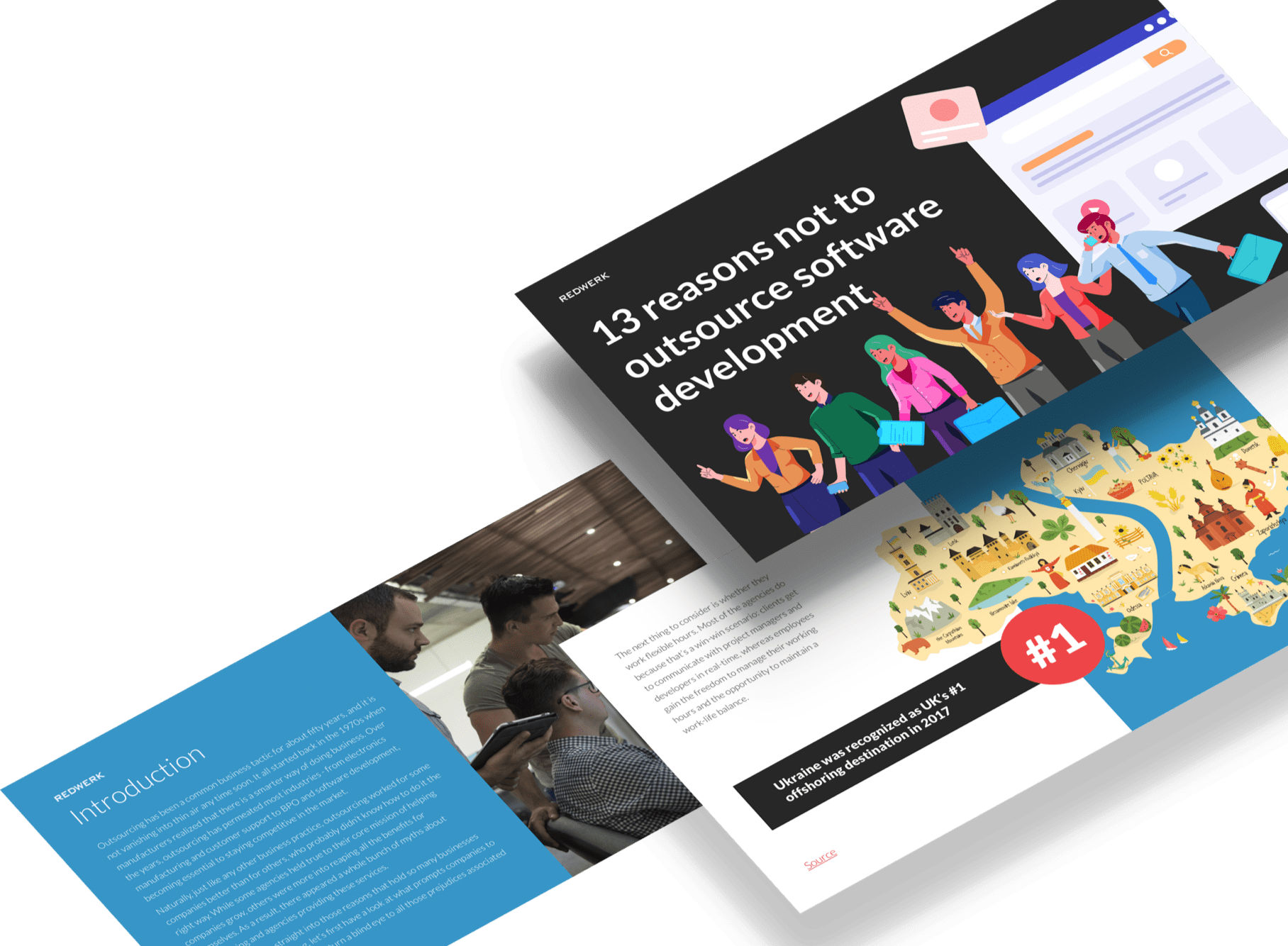 Have a digital project to development in Australia?
Each product is unique, so we follow a custom business approach in any project we implement.
8
YEARS OF DATA COLLECTION
18+
AUTOMATED AREAS OF HUMAN
ACTIVITIES
25+
FRAMEWORKS AND
LIBRARIES WE MASTER