Augmented Reality App Development Company in United Kingdom
How we provide the best Augmented Reality App Development Services in the United Kingdom.
At Redwerk, we provide the best Augmented Reality App Development Services available. Our team of professionals excels in creating bespoke applications that enhance the user experience utilizing AR technology. Whether for gaming, shopping, learning, or other experiences, our team is committed to combining your vision with the latest AR technologies to develop an engaging experience for users. Our services are tailored to meet your project goals, timeline and budget as well as ensure compliance with the latest industry standards.
Redwerk specializes in creating immersive experiences that bring the digital world to life in a physical environment. By using cutting-edge technology and expertise, they are able to develop innovative applications that help people engage with the world around them in unique ways. Furthermore, their services can be used to create AR experiences for both personal and commercial use.
Case Studies from the United Kingdom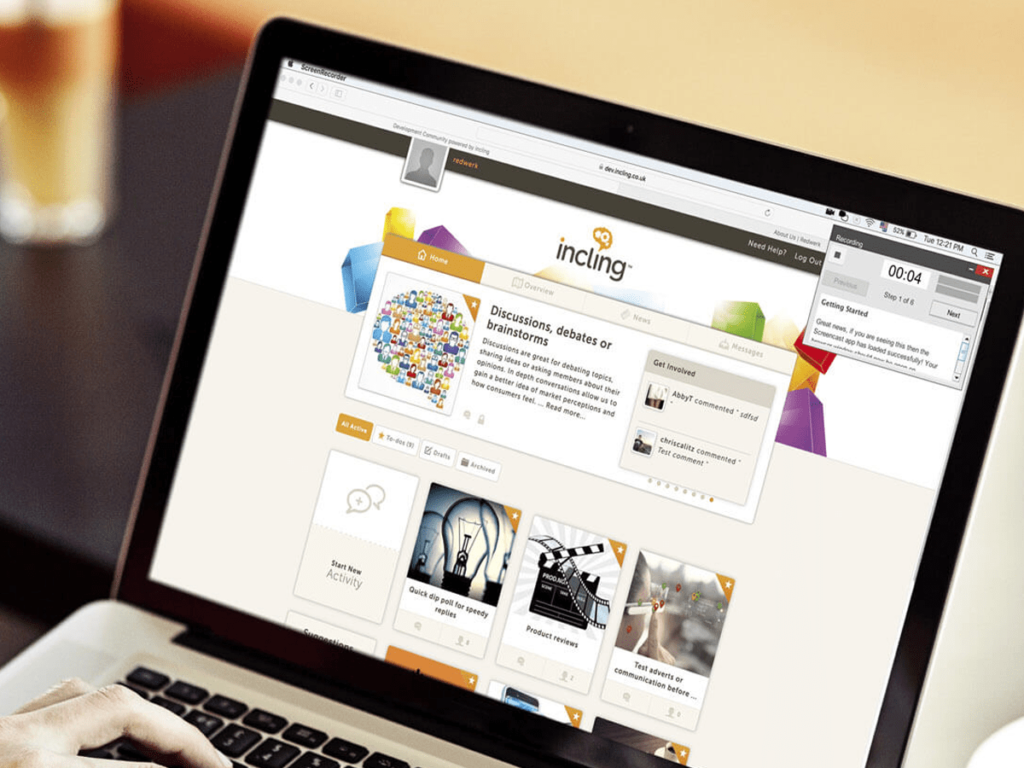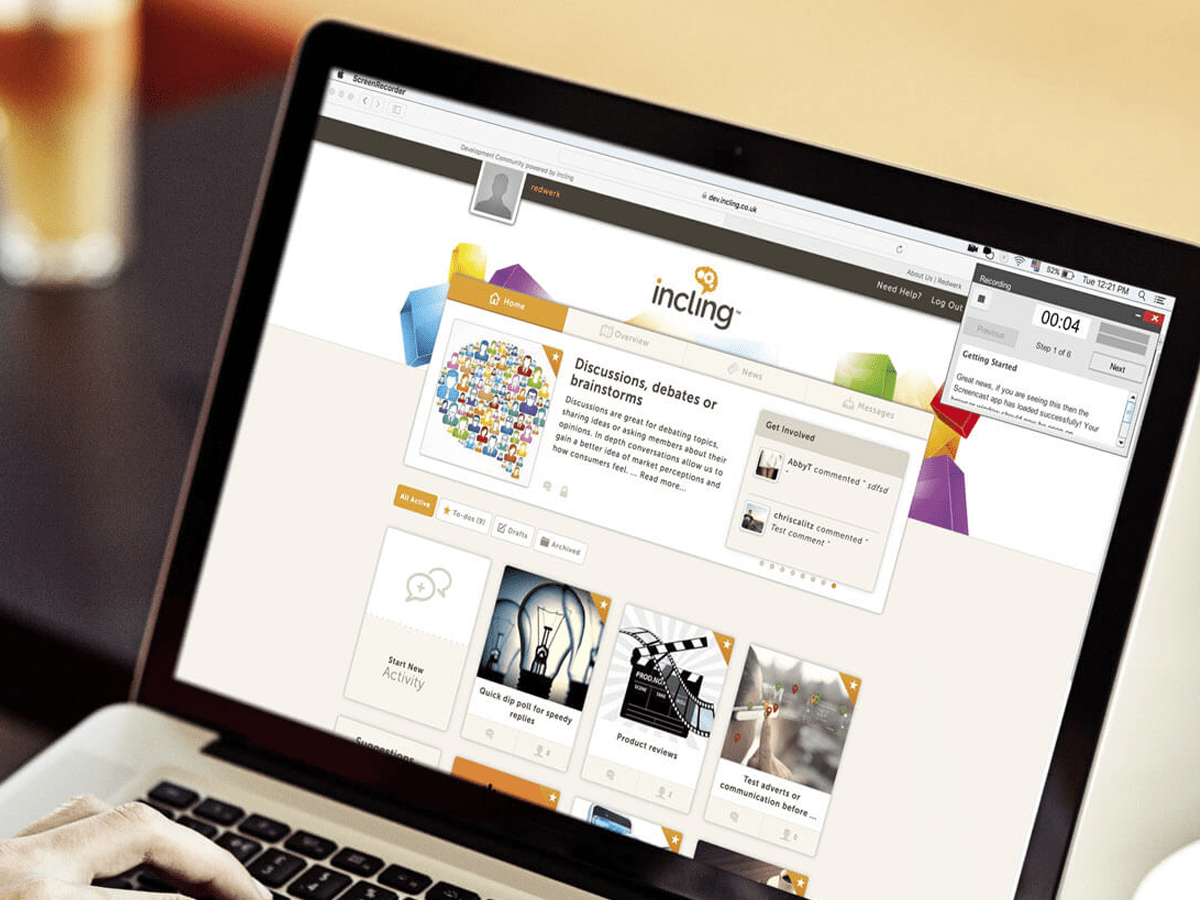 Turned legacy screencast recorder into cross-platform standalone app in less than 3 weeks
Why Us
Usability-First
We prioritize usability when creating AR experiences to make them meaningful, safe, and easy to understand. We carefully think through standard and uncommon use cases to ensure the AR functionality stands the usability test and is more than a gimmick.
Legally Conscious
We build software proactively by factoring in legal, ethical, and user health considerations. We inform our clients from the very beginning how the customer data is handled and offer ways to mitigate possible security risks or physical harm instances.
Multifaceted Expertise
Since 2005, we have penetrated all major business verticals – from E-Commerce, E-Learning, and E-Government to Construction, Entertainment, and GameDev. We use our multifaceted expertise to create industry-specific AR experiences that are relevant and loved by users.
From Zero to Hero
Redwerk is experienced in developing products from the ground up. Our AR delivery team includes developers, QA engineers, PM/BAs, 3D designers, DevOps, SEO, and marketing folks. Access multiple experts at once and get support at every stage of SDLC.
Quality Assurance
Augmented reality app development is impossible without a rigorous QA process. We test every solution we deliver and have a framework on how to test AR comprehensively. We also tailor our AR testing approach to the project's specifics and target audience.
End-to-End Support
Redwerk not only builds AR solutions but also helps to maintain and upgrade them along the way. We can provide you with continuous tech support and take care of all the software maintenance routine freeing up your internal team.
Outsource or Not Outsource?
Embrace Your Fears With
13 Reasons Why You Should Not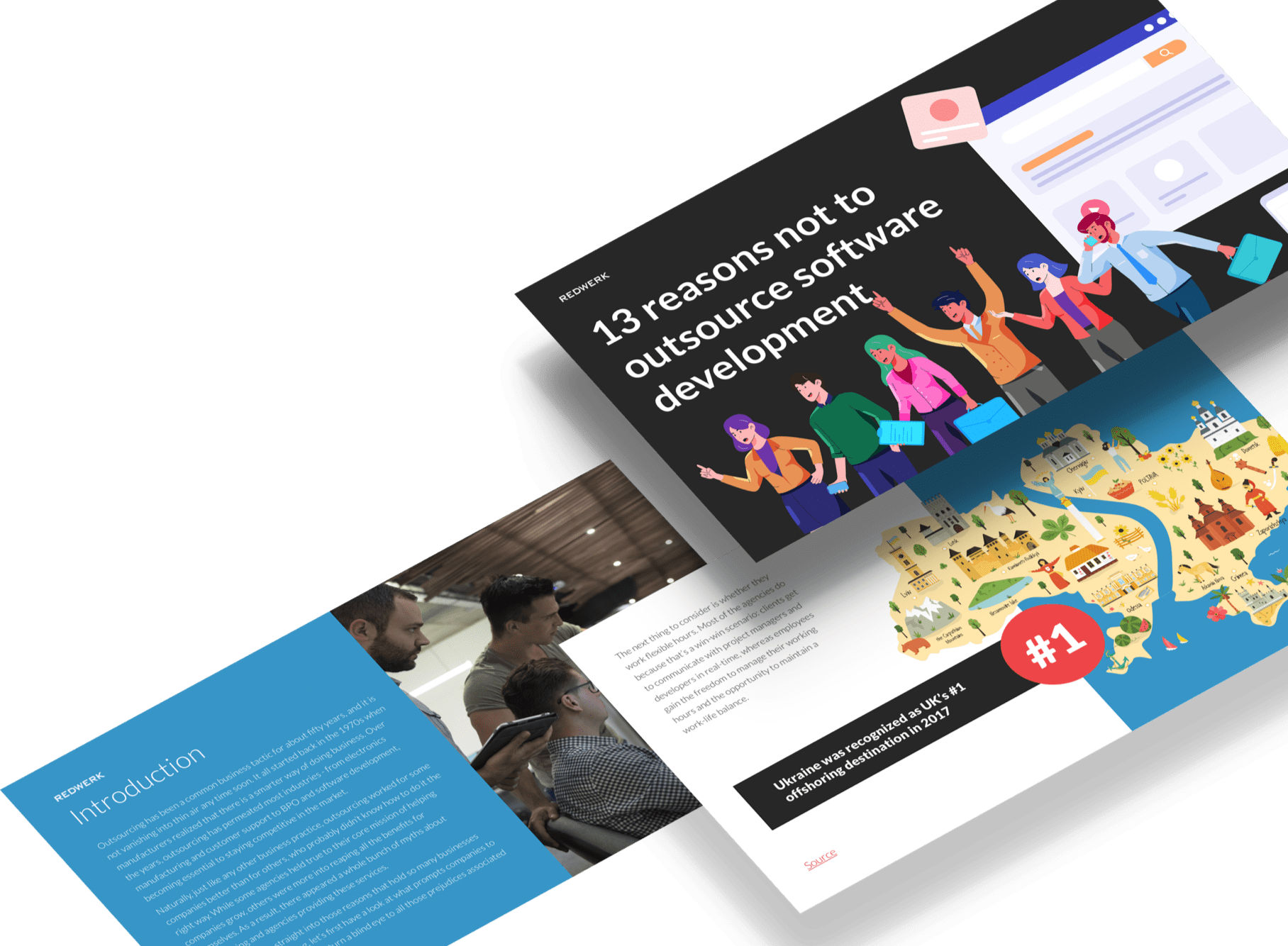 Looking for an augmented reality development company in the United Kingdom?
Tell us more about your project.
25+
FRAMEWORKS AND
LIBRARIES WE MASTER
65%
OF LONG-TERM
COLLABORATIONS
4
SERVERS TO COVER
THE EARTH