Still got some money in your bank account after visiting all the top tech events we told you about in our last digest? Then grab your credit card, book your tickets, and get ready to have more fun, because your IT event calendar is going to rock in Q2 2016!
Top Tech Events
The Ultimate Guide by Redwerk: Part II
Still got some money in your bank account after visiting all the top tech events we told you about in our last digest? Then grab your credit card, book your tickets, and get ready to have more fun, because your IT event calendar is going to rock in Q2 2016!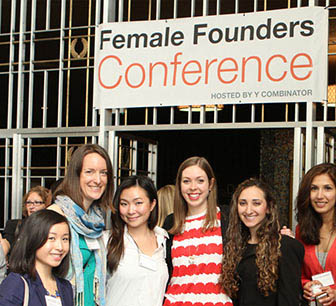 Female Founders Conference. April 4, San Francisco
You'll have to try hard to get on the list of the chosen ones who'll attend this invitation-only event, but it's definitely worth a shot! Y Combinator is selecting only the top women in tech to share their insights on business technology trends. Take this opportunity to learn from some of the most brilliant and successful women in the industry!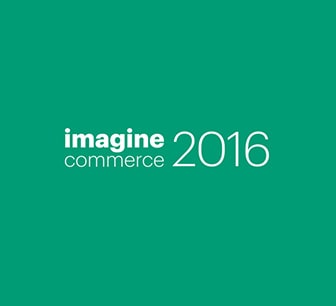 Imagine Commerce 2016. April 11 – 13, Las Vegas
Imagine Commerce stands out among the upcoming technology events in e-commerce. If you want to keep up with the world's fastest-growing industry, this is an event you shouldn't miss. Here you can meet the visionaries of the industry in person and learn directly from them. The org team promises you'll have a great time networking with attendees from more than 40 countries while updating your e-com skillset.

Kyiv Startup Week, April 15 – 24, Kyiv
You'll fall in love at first sight with Kyiv. Be sure to schedule a couple extra days for sightseeing, because you'll be so busy with all the conferences, startup competitions, pitch sessions, networking parties, and hackathons prepared by the GrowthUp team for these ten days that you'll hardly have time to appreciate the beauty of this fantastic city. Also, don't forget to schedule some time to visit our R&D office, where the entire Redwerk team will be happy to meet you and show you our fantastic view of downtown.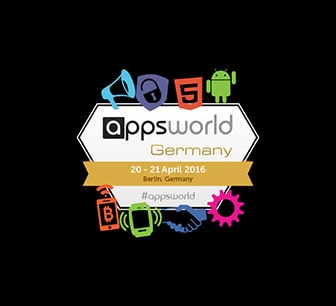 Apps World Germany. April 20 – 21, Berlin
Berlin welcomes all geeks passionate about app development. As usual, the Apps World team has prepared a world-class program to satisfy even the pickiest attendees. The event is divided into eight sections: Gaming World, Multi-Platform Developer World, Enterprise Mobility World, Mobile Strategy & Marketing, Wearables, HTML5, Emerging Payments, and Cyber Security. Don't forget to download the networking app!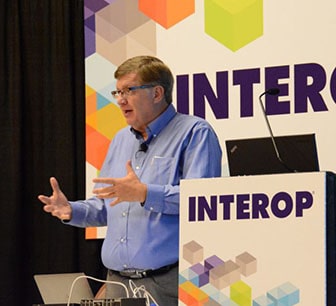 Interop Las Vegas. May 2 – 6, Las Vegas
Interop is celebrating 30 years this May! How cool is that? Not many tech conferences can brag about having such a long history: it's as old as IBM's PC Convertible – their first laptop. You cannot miss the upcoming tech conference and the expo. Be sure to visit Startup City and the Best of Interop Awards – the party is sure to be a blast!

CommunicAsia. May 31 – June 3, Singapore
Technology conferences in Asia can impress you with their sheer scale and variety. If you've never been to one, you should book a ticket to Singapore right away. Here you'll find anything you can imagine, from microcontrollers to satellites. You can even sign up for a technology tour showcasing the best of innovation.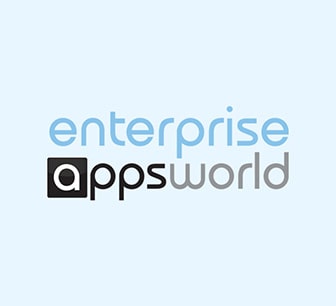 Enterprise Apps World. June 1-2, London
Time to get serious and put on a suit! You can add this event to your annual must-visit list of tech conferences as Apps World team for the second time welcomes you here. Last season's Enterprise Apps World was a huge success, and we can't wait to see what the Apps World team has prepared for us this year. If you want to know everything about next-generation enterprise apps and mobility strategies, this is where you'll want to go!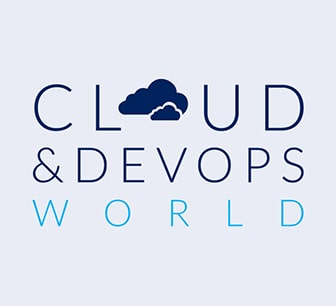 Cloud and DevOps World Forum. June 1 – 2, London
This event is collocated with the Enterprise Apps World, but it deserves its own spot on our must-attend list. Cloud infrastructure is no longer a disruptive technology: it's just the way people do business nowadays, and Forbes estimates that the cloud infrastructure market will be worth $43 billion over the next three years. What you learn here will be vital for your business in the years to come!

Berlin Web Week. June 7 – 17, Berlin
London is often called the IT capital of Europe, but Berlin might be a solid contender for that title as well – it's certainly the creative capital! And you'll definitely have to be creative to fit all the tech events the org team has planned into your schedule. Be sure to visit Connexpo Tools, the Heureca Conference, OMFINCON 2016, and the NOAH Conference.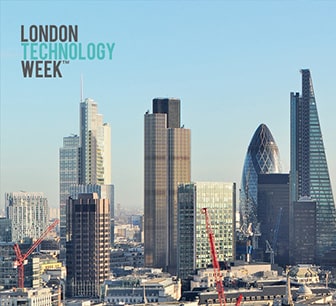 London Technology Week. June 20 – 26, London
And finally we reach the tech capital of Europe. The LTW team has managed to organize 228 events in 141 venues across 7 days throughout London, with more than 80 countries represented in total. Try not to blow a gasket deciding where to go first. Maybe trying to make it to every event on time will inspire you to invent the world's first teleporter?
We're waiting to hear all about your adventures at these tech events. Share this post with your friends on your favorite social network and start planning your trip together right away! And don't forget to rate this article here on the Redwerk Blog so we can make our next digest even better!