While everyone is talking about the economic crisis and the changes the pandemic is bringing to the IT sector and the labor market, we seem to forget about another commodity COVID-19 is making us risk – the night out.
Enjoying a club party with friends is an excellent way to cheer yourself up and unwind after a tough working week. Now that venues all over the world are on quarantine, there's not much to do on your own.
Here's how our team members spend their free time after a busy week:
"For me, isolation is the opportunity to try things I have never done before. My friends have invited me to a virtual dance party. I still feel undecided; however, I must admit, I do enjoy grooving to the beat after a stressful day, especially at home, where only the loved ones can see me,"
Is clubbing already dead? The good news is – not really. In this post, we will take a closer look at some ways to chill after work and not let coronavirus spoil your party.
How Coronavirus Impacts Nightlife
Ever since the beginning of March, nightlife has been fighting the battle against the virus. While industrial cities and smaller towns didn't have to deal with the aftermath to the utmost extent, this was not the case for famous clubbing hubs – London, Berlin, Barcelona, New York, or Los Angeles. We'll add Kyiv to the list, as this is where we are, and tell you what's going on here in Ukraine.
These days clubbing has tough times indeed – here are but a few latest statistics to back up the claim:
Despite the obligatory lockdown of public places, nightclub owners and employees found a way to survive during the quarantine – they are shifting the bulk of the services online. Whether famous or amateur, DJs all over the world start live-streaming their sets to connect with the fans and contribute to charity events.
Live-Streaming Saves The Night: Parties Go Online
When the entire world is on the edge of a crisis, whining about the nightlife FOMO seems a little over-the-top. However, for many, it is a way to deal with stress, forget all about deadlines, clients, pressing issues, or remaining bugs.
If you feel at a loss for not being able to party on weekends or for not rocking out at a musical festival, there are creative ways for clubs all over the world to keep shows running and to lift your spirit.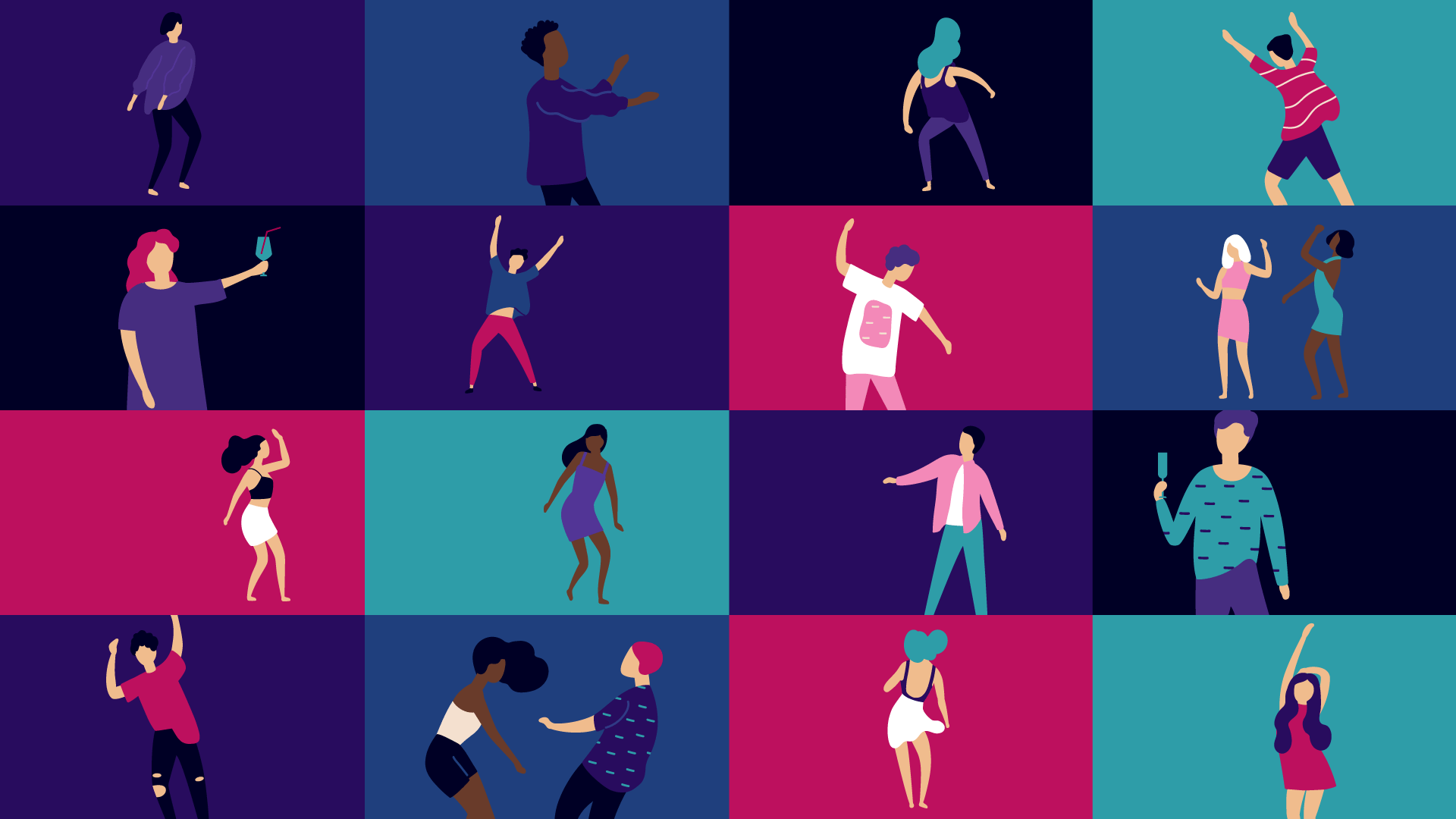 USA
New York and LA were huge clubbing hubs, known both within and beyond the country. Although the number of active corona cases is gradually decreasing, nightclubs will be the last ones to re-open as massive gatherings of people may cause the second wave of COVID-19. The good news is – the lockdown is not necessarily as devastating as it seems.
Here's how American DJs and nightclub managers are helping us chill at homes:
Germany
When it comes to making live music stay home, the night clubs in Berlin really took the party to the next level. Over 40 DJs and nightclub managers united to help people from all over the world get through tough times.
United We Stream is more than a once-in-a-blue-moon live stream. Every evening at 7 PM, people gather in front of their PCs, turn the lights off, and dance the night away to the performances of DJ Mira, Ellen Allien, and other famous beatmakers.
Believe it or not, you even get to see a glimpse of the nightlife we all miss since DJs stream from real nightclubs and they do dress up for the occasion.
DJs seem to have high hopes for the new initiative. As a matter of fact, they believe it will help people escape the worries we go to bed and wake up with. Moreover, the platform has a huge potential to positively impact the global nightlife community. Here is what the founders say,
"…the solidarity in the global club landscape is great. After the successful launch in Berlin, the rest of the world is now becoming part of the largest digital club."
United Kingdom
In this crowded clubbing hub, people surely take nightlife seriously. London has a network of pubs, bars, and clubbing venues that's next to unmatched by most other European cities. Now that the capital of the UK is on a temporary standby, DJs are the ones to keep the beats coming.
DJ Dilemma is one of the first UK-based jammers to stream her indoor sets online. Although it seemed a bit weird for her to perform from her parent's back garden cabin, the Hospitality House Party experience was definitely pleasing:
"…being able to see so many positive comments from individual people come flooding in all at once was just as exhilarating as hearing it collectively from a crowd,"
the DJ says after nailing the stream.
Piano Works, one of the most famous venues in the city, is on the lockdown as well due to the coronavirus threat. However, the club founders are not giving up – they are hosting digital live streams to keep the crowd coming. Every weekend, the club streams songs people request via social media online.
On April 24, Defected Records, a London-based music production studio, arranged yet another virtual festival. Defected Records Virtual Festival 4.0 featured such artists as Ferreck Dawn, Dom Dolla, DJ Spen, Dennis Ferrer, and many others. Living in the digital age does pay off as you will never miss a festival – enjoy the record at your convenience on Youtube.
Ukraine
Here in Ukraine, DJs and clubbers aren't as united as they are in more popular hubs. However, the entertainment scene does its best to resist the pandemic and give listeners a way to enjoy the tunes of their favorite bands.
Ukraine is one of the first countries that agreed to support the global #savethenight movement. The latter allows joining an online party with an artist of your choice. All you need to do is to go to the website, book your artist, appear on time, and tip the performer via PayPal once the show is over. As for Ukrainian representatives of techno and house music, Bejenec, Cape Cod, and Na Nich are available.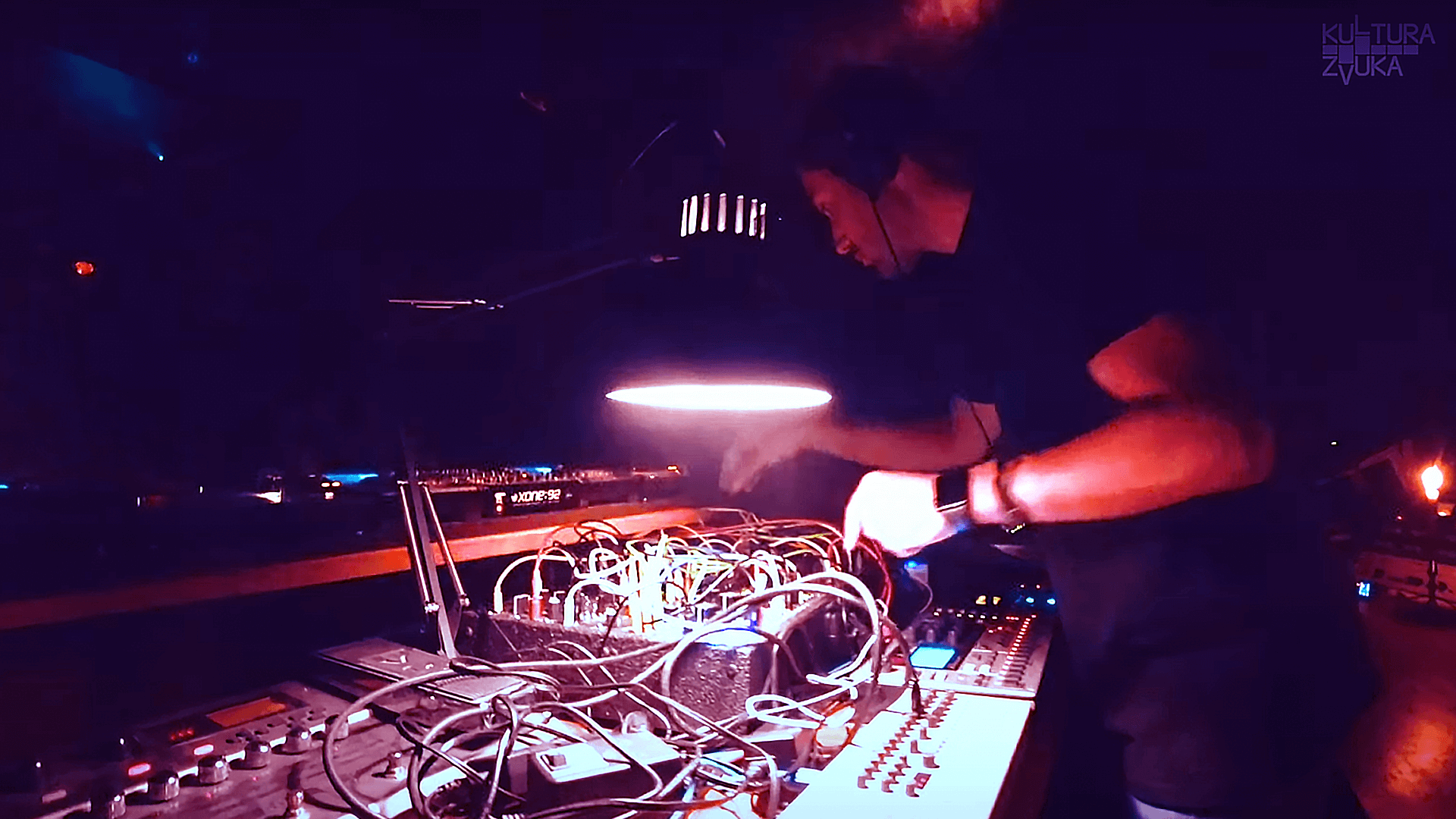 Kultura Zvuka, a recently established music formation, has also joined the noble cause: from time to time, it arranges live streaming events for various genres of electronic music. The announcements for upcoming events can be easily found on its social media pages. If you missed the chance to savor a live session, check out the latest records on its YouTube page, or search for your favorite podcast on SoundCloud.
Kyiv nightclub Closer did not lag behind and live-streamed performances of famous Ukrainian DJs on three evenings consecutively – on April 20-22. If you are searching for fresh club music, consider listening to some of the free Closer records here.
Qievdance also decided to amuse its fans and live-streamed a two-day festival of electronic music, featuring popular Ukrainian DJs, such as:
For the records, go to its YouTube page and look for the videos with "Ostrov + NECHTO" in the title.
Upcoming Live Events to Stream at Home
All in all, the quarantine nightlife isn't as bad as it seems. There are plenty of performances to keep your evening hype running. To make sure the biggest shows of the season are not canceled, festival creators found a way to stream them online.
Here's the brief rundown on all the events you can enjoy without having to leave the house: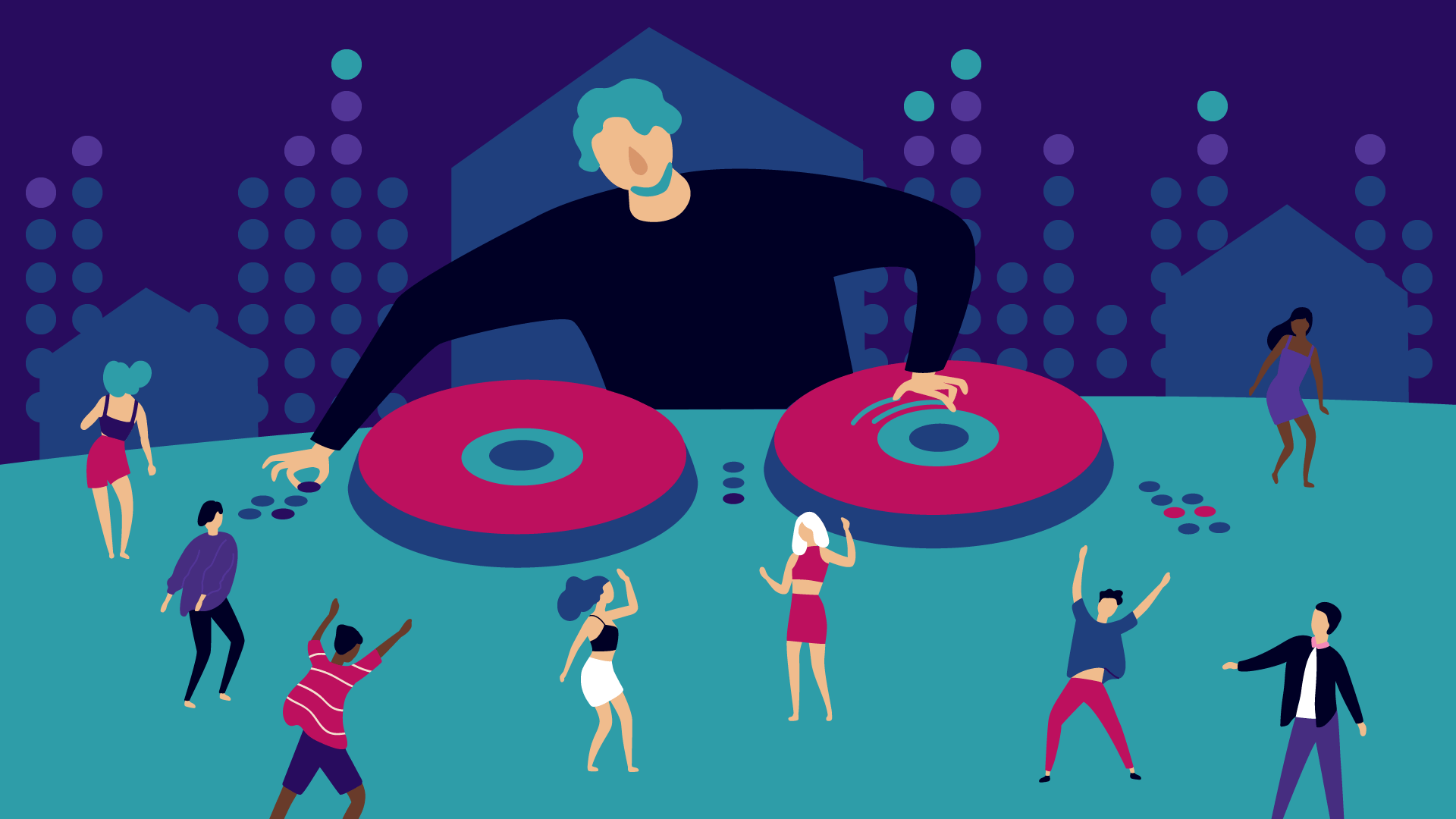 Twitch Electronic Music Festivals
Date: daily
If you missed a live music festival, such as the Global Dance Digital Festival, do not worry. On Twitch, you will find a variety of DJ sets streamed 24/7. Apart from special events, Twitch live-streams electronic music from all over the world on a regular basis; thus, everyone can find music to their liking.
EDCLV Virtual Rave-a-Thon
Date: May 15-17
Insomniac gives every aspiring DJ a chance to be discovered. On the three days in a row, we will have the opportunity to enjoy fresh DJ sets from all over the world. Hitting the dance floor, albeit it virtual, and supporting a young artist at the same time – sounds like something you could totally do. The list of current and upcoming events held by Insomniac can be checked here.
UnCanceled Music Festival
Date: April 2 – ongoing
With the aim to bring music to every home, the UnCanceled Music Festival created a full-blown infrastructure for making sure multiple artists can stream their work simultaneously. There are even different stages you can access, similarly to those on actual festivals. All performances typically last up to 45 minutes; however, when there are 20+ sets from different artists, you are bound to have a busy night.
Where to Find Gigs Online?
If you want to make sure that you have 24/7 access to the upcoming events that have gone online, it's helpful to have a stack of resources to keep tabs on festivals, gigs, and live streams.
Stay updated together with Redwerk enthusiasts of electronic music using the following platforms:
Conclusion
Whether you own a large business or recently lost your job, the quarantine is not easy on you anyway. With so much stress and uncertainty in our lives, we need an hour or two to party or chill.
Once you get down to it, you will see that nightlife is really hard to crush by the pandemic. Get creative and welcome new ways to have fun after a weekly routine – with such a mindset, you will make a lot of pleasant memories from the time of lockdown.